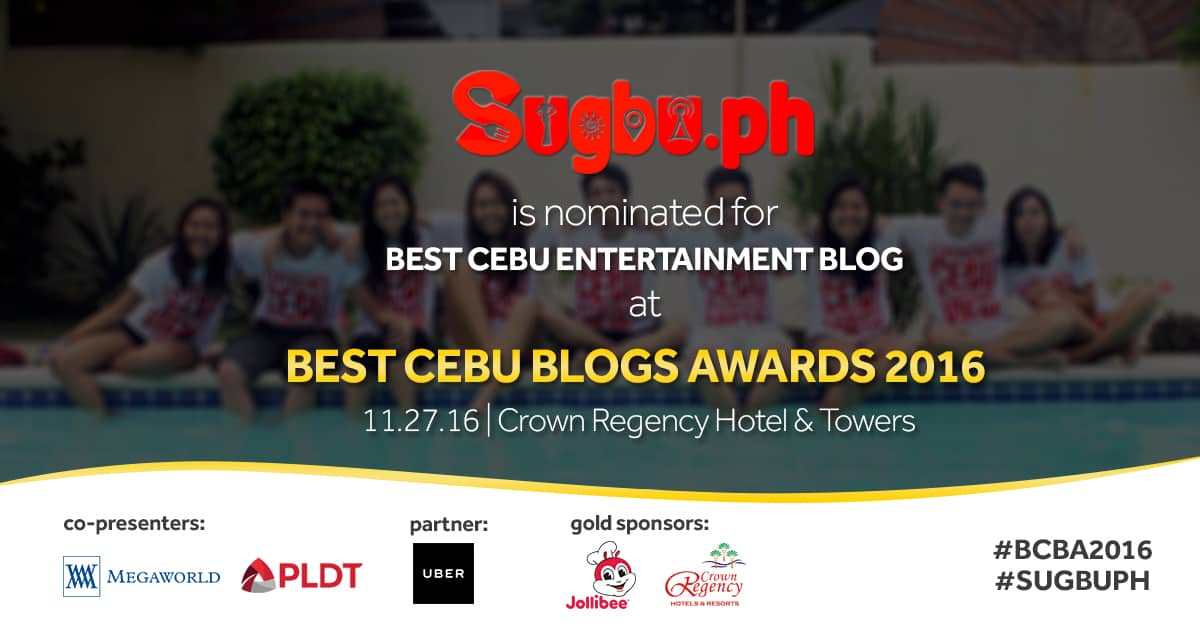 On its 9th year, Best Cebu Blogs Awards (BCBA) has been continuously recognizing the efforts of Cebu-based bloggers across different organizations including the pioneering Cebu Bloggers Society, then the Cebu Blogging Community and Cebu Fashion Bloggers. Luckily, SUGBO.PH is one of the very few bloggers who made it to the finals this year for the Best Cebu Entertainment Blog category.
This is the second time Sugbo has been nominated in this prestigious award-giving body for the same category, although we didn't win the title last year. But being merely recognized was already enough for a then-baby blog like ours.
There's a lot that can happen in one year — I can attest to that. On its 2nd year (celebrated last October 5, 2016), Sugbo has transformed to more than just a blog. It has become a go-to online community on everything Cebu with thousands of followers on Facebook, Twitter and Instagram.
In more than 2 years, Sugbo has been supported by well-known companies and organizations in Cebu, including:
Without these institutions, Sugbo would've not carved its own name in the industry.
But what is Sugbo without the passionate people behind it?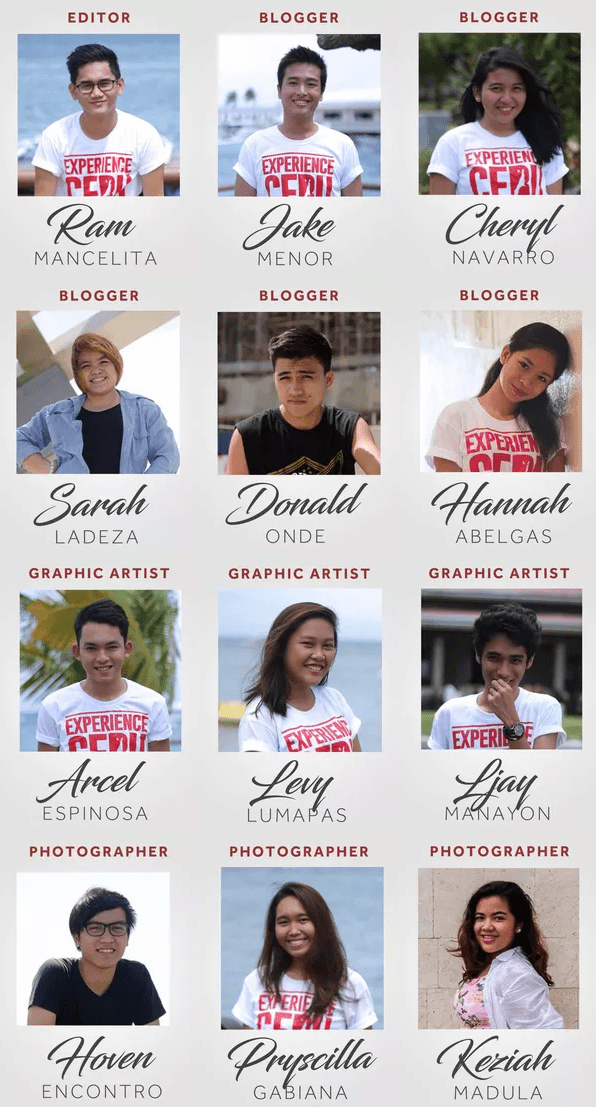 During events or casual conversations, we are sometimes asked — what sets Sugbo apart from other Cebu-themed blogs? On top of our minds, we say: maybe, in the youthful way we engage with our readers in our social media channels? Or the way we present our articles? The crazier things we do in Cebu? But really, the honest answer is we don't know.
We don't exactly know how different we are compared to other blogs. Because truth be told, we never considered anyone as a "competitor". We may share the same advocacy or theme, and that's okay for us. At least everyone is also trying to help promote our beloved Cebu. We don't mind them because all we want is to just look natural or genuine in what we do. Because we are direly passionate on how we do things. We came up with Sugbo to be a one-stop city guide or a go-to online blog on everything Cebu. We don't mind being the preferred blog or the alternative. We're here to do our thing. And we are grateful that people are starting to appreciate that.
That's why personally, in my 7 years of existence in the blogging industry (before Sugbo happened), I have always appreciated what Best Cebu Blogs Awards has been doing to my fellow Cebu-based bloggers. It was never about showing off, or competing head-to-head. It's about pushing ourselves to be better every time, creating camaraderie with and at the same time sharing respect to other individuals, and paying it forward to the community. So hats off to the BCBA organizers — Mark Monta, Agnes Jimenez and Geezelle Tapangan!
The 9th Best Cebu Blogs Awards is co-presented by PLDT Home and Megaworld Corporation with Uber Philippines as the official ridesharing partner. Gold sponsors are Crown Regency Hotel and Towers and Jollibee; bronze sponsor is Huawei Philippines. Donor sponsors include Krispy Kreme, Greenwich, Starbucks Philippines, The Memoriter Writing Services, JKA Glass Enterprises, and Javders Cebu Projectors for Rent. The official media partner is Cebu Bloggers Society while the official photographer is Alvin Asayas Photography.