Basta Cebu, Sugbo!
Are you looking for the latest events, food, and travel destinations in Cebu? Look no further than Sugbo.ph – your ultimate guide to everything that Cebu has to offer!
Owned and managed by Sugbo Media Group Corporation, Sugbo.ph is the leading Cebu-focused digital magazine company and the go-to source for the latest updates on food, travel, and events in Cebu. Whether you're a local or a tourist, Sugbo.ph provides you with all the information to explore and enjoy the best that Cebu has to offer.

From the trendiest restaurants to hidden travel gems, Sugbo.ph covers it all. From music festivals to food fairs, there's always something going on in this vibrant city, and Sugbo.ph makes sure you don't miss out. With comprehensive guides, reviews, and insider tips, you can discover new and exciting destinations that you won't find anywhere else.
Sugbo.ph is not just a digital magazine, but a community of like-minded individuals who share a passion for discovering and exploring all that Cebu has to offer.
It is an award-winning digital brand with numerous awards and recognitions, further cementing its status as a trusted source of information for anyone looking to explore the best of Cebu.
Sugbo is a direct translation of "Cebu" in the Cebuano language.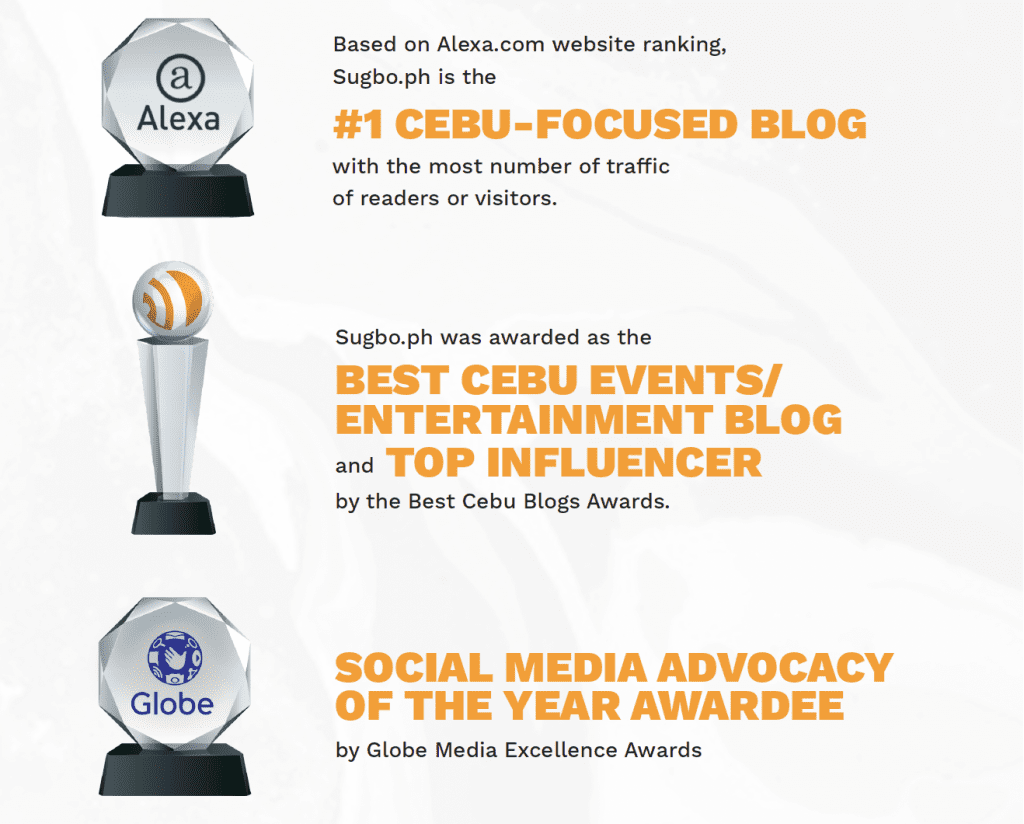 For advertising inquiries and partnerships, email us at [email protected] or head on to our Advertising Corner.