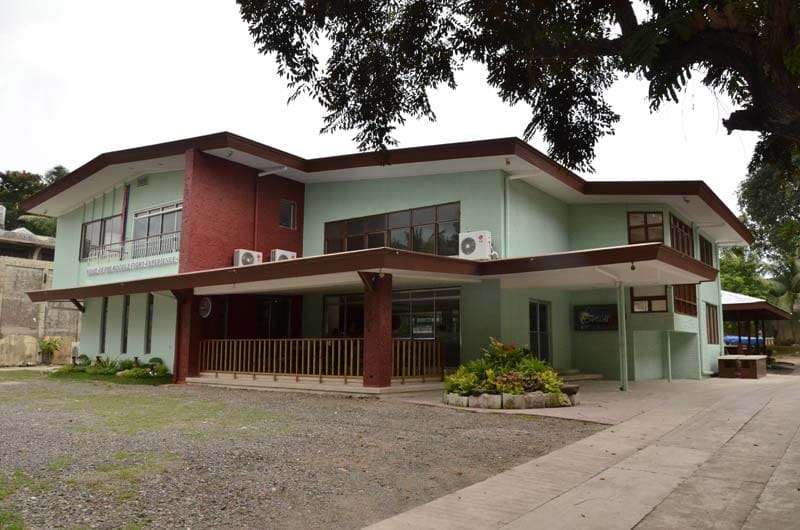 The original setter of Boodle fight Captain A's Seafood Grill, has been serving sizzling hot meals to us Sugbuanons since 2010. Eating straight from banana leaves paired with the military ambience sets the people in their hunger mode.Captain A's have brought Filipino homes in fine dining. With the warmth of well-known and all-timefavoritepinoyfood, it is comfortable to dine in and relax.
Captain A's Seafood Grill has prepared a menu that will leave your stomach in awe.
One of the bestsellers, the different kinds of Boodelito, in the Boodle fight menu surely lives up to their names:
"MakaatakBoodelito" this is served with a plain rice, Kare-kare, Lumpiang Shanghai, Anduhaw and NilasingnaHipon.
"Makabuang" is also served with a plain rice, Spicy Chorizo, Pinakbet, Spicy Squid Head, and Seafood Soup.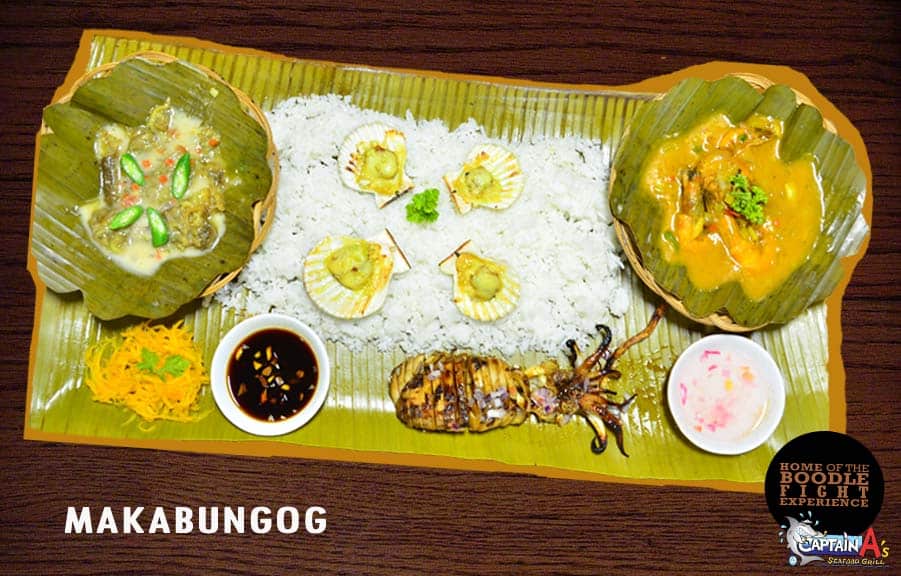 "Makabungog" served with plain rice, HiponsaGata, Baked Scallops, Grilled Squid and EnsaladangTalong.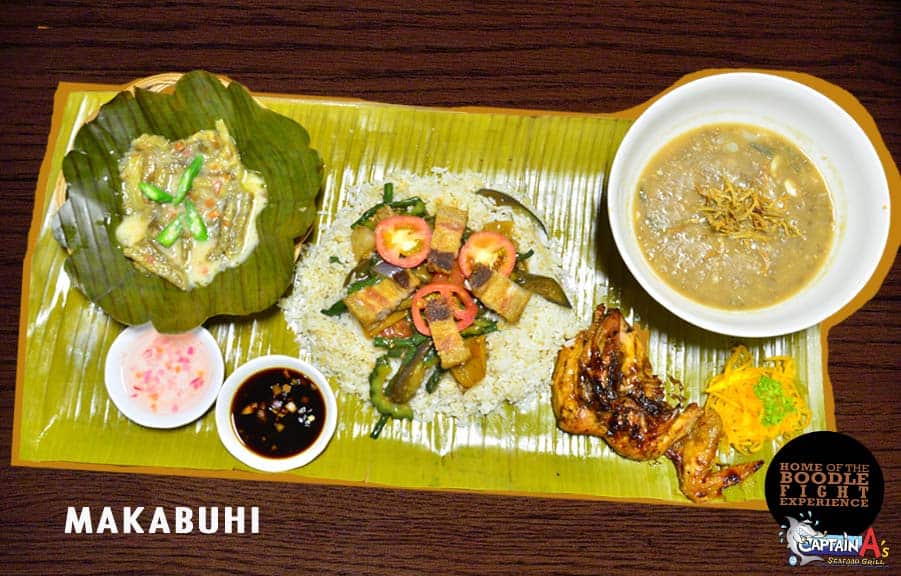 "Makabuhi" served with plain rice, Chicken Barbeque, Monggo Soup, GinataangTalong, and Pinakbet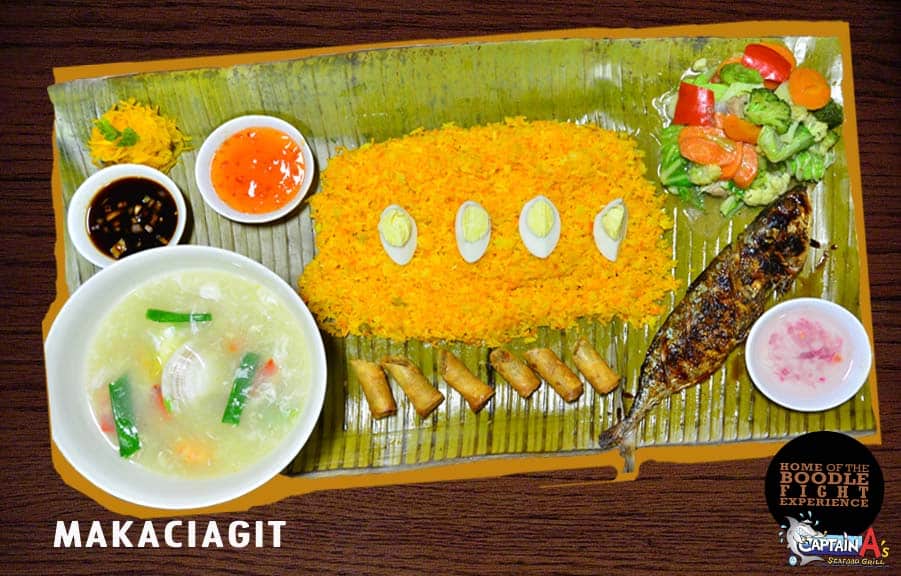 "Makaciagit" this is with Java rice with Eggs, SeafoodSoup, Chopsuey, Anduhaw and Lumpiang Shanghai.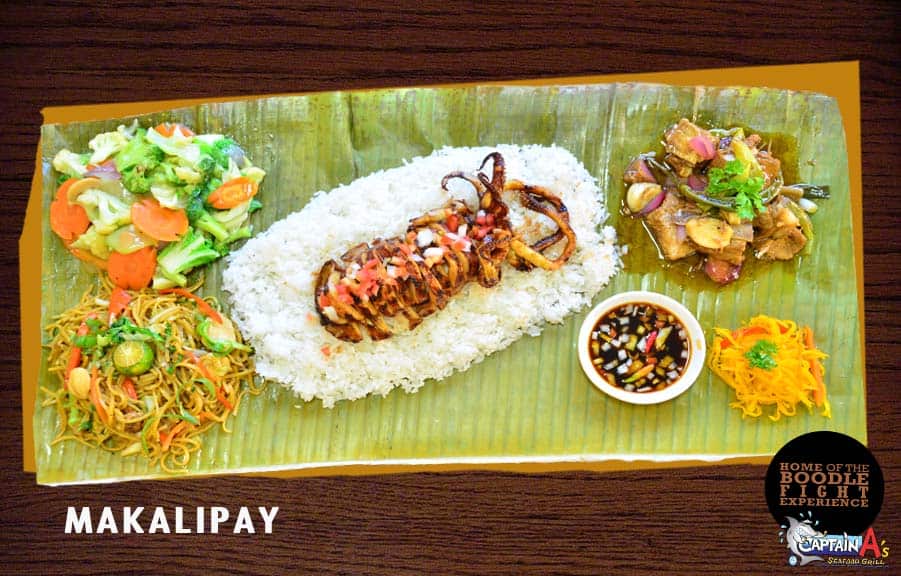 "Makalipay" served with plain rice, Grilled Squid, Pancit Canton, PaksiwnaLechon and Chopsuey.
"Boodelito" has distinctive taste of mini budol fight experience that will only cost you 588 pesos for each serving and is enough to feed 2 to 3 persons. While all meals in their boodle fight menu are good for 4-5 persons with unlimited plain rice, one iced tea pitcher and a complementary dessert for only 1,358 pesos.
And when the food is all served, get set and be sure to hit the target! Defy casual dining experience and enjoy quality "eating combat" with your family, friends and colleagues only here at Cebu's finest, Captain A's Seafood Grill.
For big and private celebrations, they have KTV rooms, conference rooms and Barracks. They also offer catering services. All reservations and rental services, please contact Captain A's Seafood Grill 2-3 days before your desired date.
You can always do a reservation online! Just visit Captain A's website at Captain A's and fill out their online reservation form or call (032) 236 1693, +63 9436094057, +63 9772153596 or visit them at Don Jose Avila Street, Capitol Site, Cebu City.
Photos from the wires