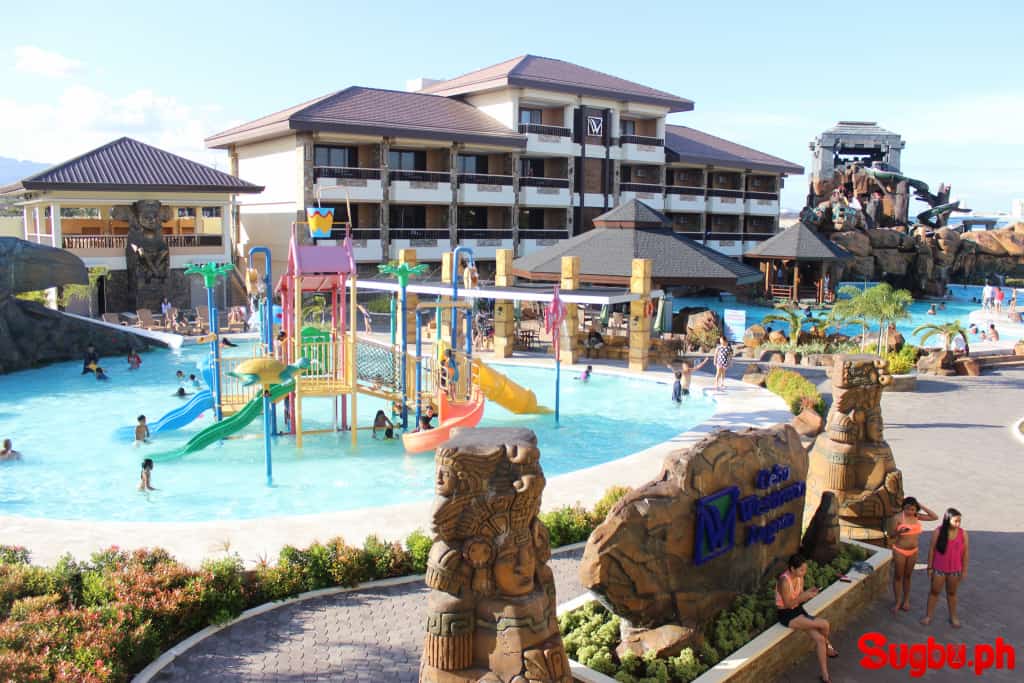 The temperature is on the rise and summer is just around the corner. Time to pack up and have fun under the heat of the sun. Summer is definitely on! What are you up to this summer?
It is time to unwind and chill out with friends. After all those stresses from seemingly never ending pile of work, are you finally ready for another fun-filled adventure and exciting summer experience? Prepare your sunglasses, buy new sun screens and make sure your swimwear still perfectly fit as we bring you to another promising paradise definitely worth visiting for!
Cebu Westown Lagoon is definitely a place to go for those who want to experience paradise from within the city. Located at FF. Cruz St., Subangdaku NRA Mandaue City, the said lagoon is obviously within our reach. With hospitable and well-mannered employees that are willing to serve you all throughout the day, clean and well-organized facilities that will surely amaze you and a warm welcome as you enter the resort, there is almost nothing left to ask for. The entrance fee is 300php for adults and kids above 4ft, 200php for kids 2-4 ft. and free of charge for infants or those below 2ft. They are open 8:00 am – 11:00 pm, 7 days a week. And what's more, they have no corkage on food and beverages except alcoholic drinks and Lechon Baboy! Isn't that great?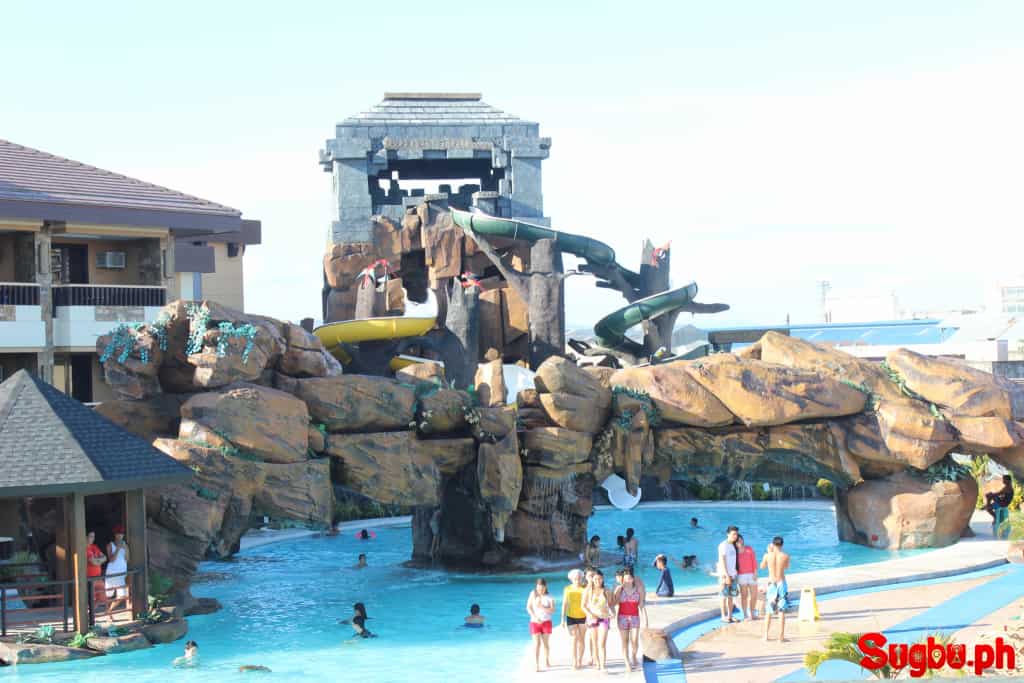 Their rates are not what we can call cheap but it's definitely just right considering the services they are offering. For those who wish to check in, check in time is 3:00pm and check out time is 12:00 pm the following day.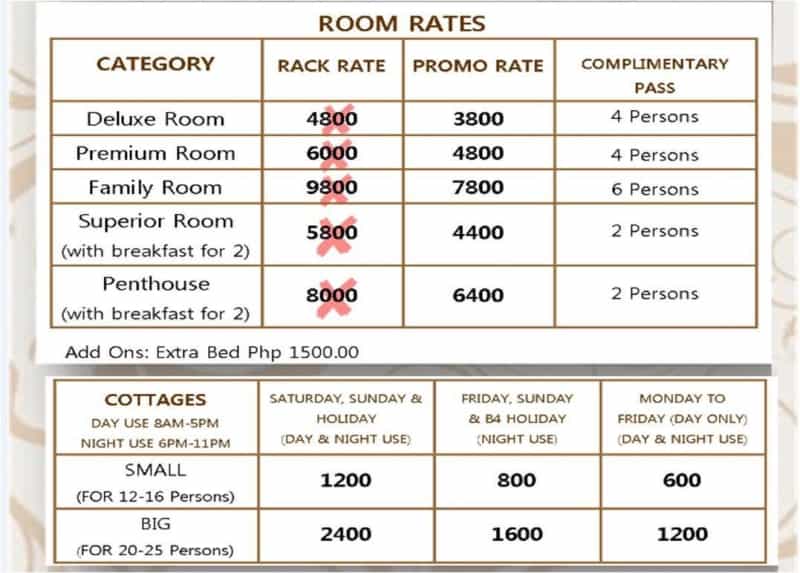 "What's in it for me?", most of you would probably ask. Well, let me tell you what.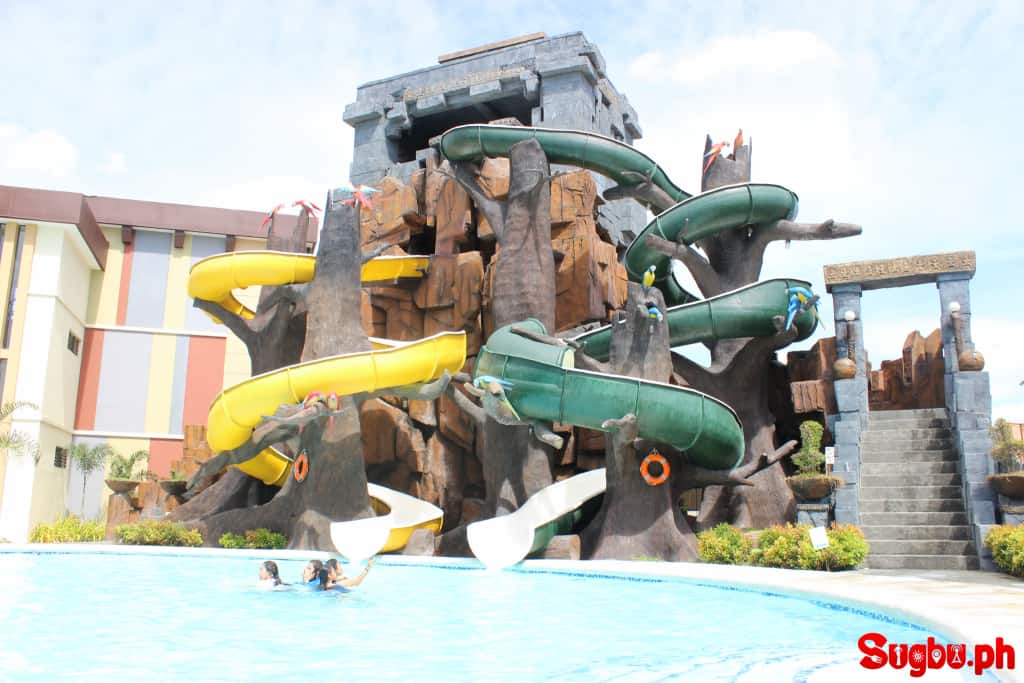 This modern city paradise has two pools. The kiddie pool which is approximately 2ft. deep and the adult pool which is 4ft. deep. Both pools have slides to be enjoyed with. For the adult pool, the slides reach up to a height of 20 ft. for the lower slide and 30 ft. for the other. WOW! That is one enormous slide, isn't it? But that's not the end of it…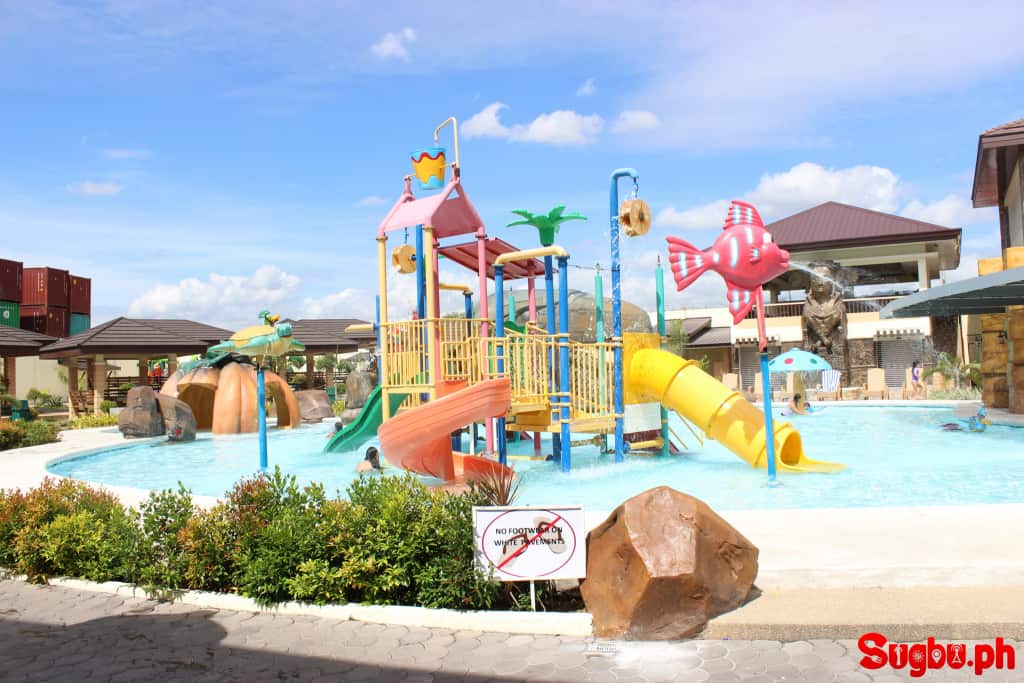 The slide is not a simple slide and definitely not for those who are feint at heart as this slide, aside from its height, is full of twists and curves which will definitely scare and excite you at the same time. If you are worried about your safety, need worry not as they have 4 lifeguards on standby during weekdays and 5 lifeguards on weekends all just to make sure that you and your friends and loved ones are as safe as can be. And for the kids who are tired of swimming, they also have a kiddie play land where those young kiddos can play to their heart's content. And when the cold strikes and it starts to get dark, they have a heated Jacuzzi where you can just sit back and relax while enjoying the beautiful night sky. Amazing, right?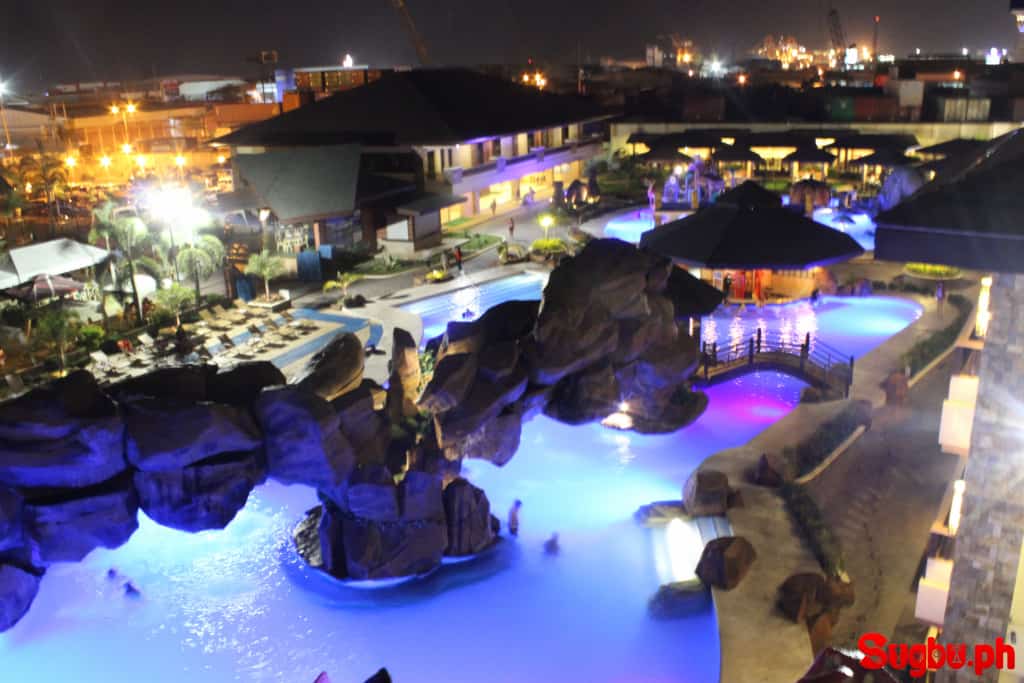 Interested now? Want to know more? Well here's more. Cebu Westown lagoon can also serve as location for very special events in your life! Weddings, large birthday celebrations, graduation celebrations and etc., name it and they will accommodate you. They also have a function hall which can hold up to 200 – 250 people. They also accept reservations as long as reservations are done 2 weeks before the date and are already paid in full. This place surely isn't just a place to have fun, but also a place to make memorable events in life happen.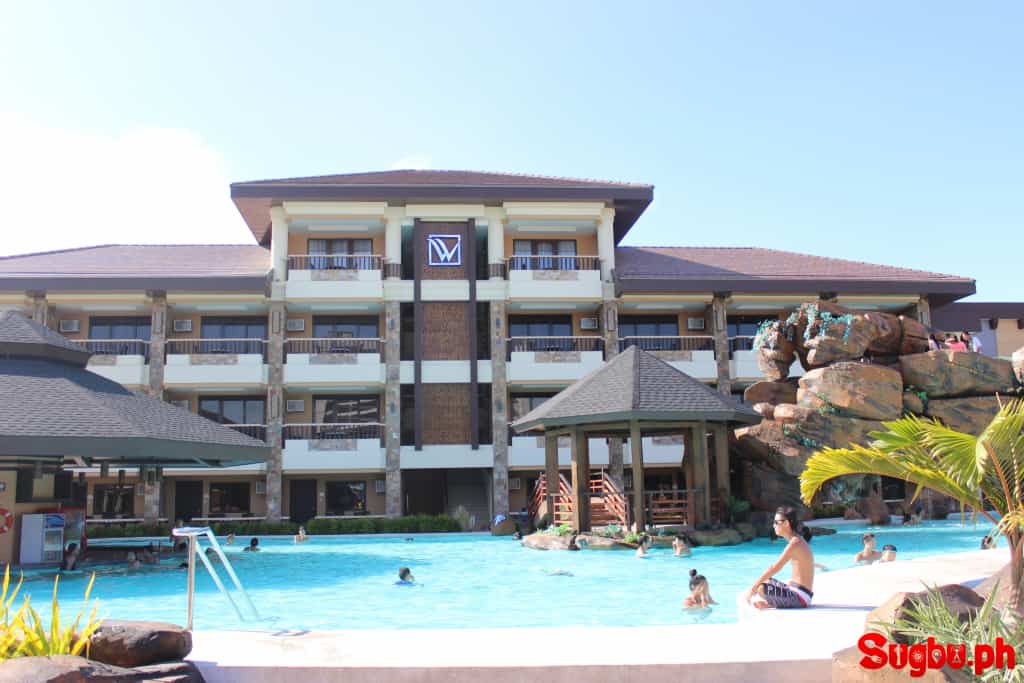 What do we expect? Let me give you something to imagine of. Imagine a 3 star cavern built in the prime location of Cebu with a touch of class and elegance. A facility that provides relaxation and convenience through its broad range of amenities, recreational opportunities, clean and refreshing pools, clean and classy rooms with different types depending on your liking, a banquet hall for celebrating formal occasions and big parties and for uploading pictures online — an internet service (Wi-Fi) in public areas.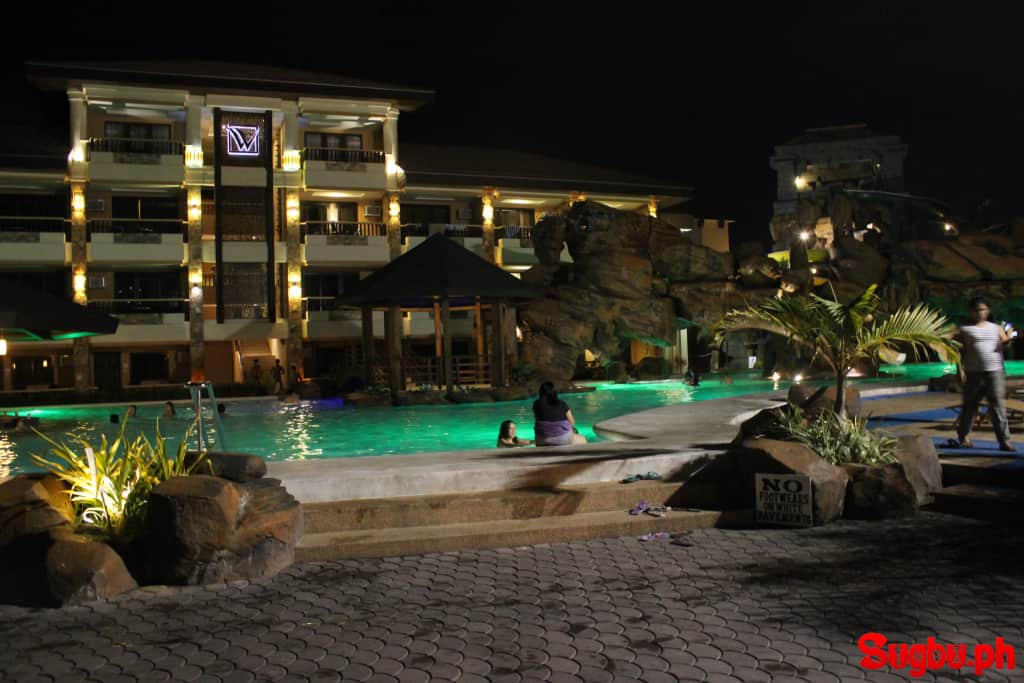 So, aside from all these, why visit Cebu Westown Lagoon first and foremost? As the management would say, "because they brought the lagoon here in the city all just for the Cebuanos to experience and enjoy." So what are you waiting for? Mark your calendars and get your very first lagoon experience in Cebu.
Be ready for this adventurous summer and experience what Cebu's very own Westown Lagoon has to offer and see for yourself the truth behind my words.
Operating Hours: 8AM to 11PM, Mondays to Sundays
Entrance Fee: P300.00 for adults, P200 for kids
Corkage Fee: NONE except alcoholic drinks and lechon
Types of Rooms (Least to Most Expensive): (8) Deluxe Rooms, (8) Premium Rooms, (2) Family Rooms, (4) Superior Rooms, (1) Penthouse Room
Cottages: Small, Big
Restricted Swimwear: Jeans, Jackets/T-Short, Undergarments, Diapers/Napkins, Long Skirts, Clothes with Buttons and Zippers, Shoes/Slippers, Watches/Jewelry
Contact Numbers (Reservations/Inquiries): (032) 268-2064 / (032) 236-2299, +639772358529 / +639393453129 / +639325672461