Sugbu has always been known as a source of adventure and getaway ideas. (At least that's what we are also trying to achieve.) But just like other adventure seekers and travel enthusiasts, we also long for a satisfying massage after a long trip or a crazy adventure especially during the weekends. Or even after our stressful days at school or work. But the question that always pop out in our minds is, where can we find a good one? Thank goodness we came across Serendipity Spa in Mandaue City, and I'm going to tell you why we loved our spa experience.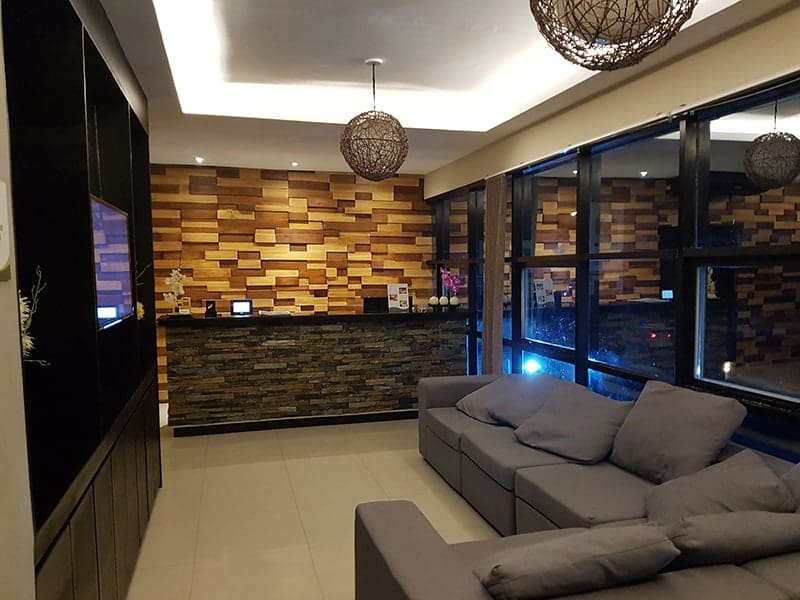 #1 Health always comes first
I usually visit spas twice or thrice a month since I started working 2 years ago. And this is actually the first time I have encountered a spa that genuinely cares about my health. Before the massage started, they first checked my blood pressure and whether or not I took medications for the past 24 hours. From there, the staff made recommendations as to what type of massage treatment fit me. But if you opt to choose your own treatment, the masseur will just make necessary adjustments as to pressure and whatnot based on your results.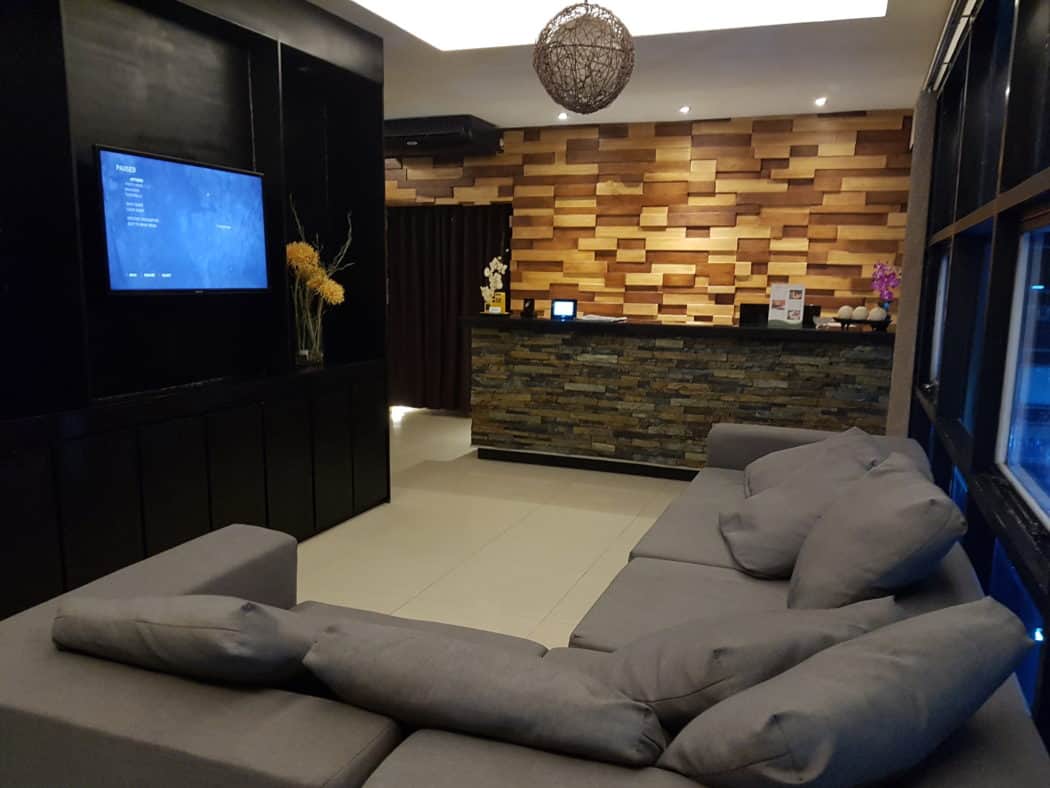 What if your blood pressure is high? They will ask you to relax and rest first in their posh guest area until you are okay. That's what I call true customer service!
#2 Posh interiors, relaxing ambiance
We can't deny it. One way we can judge a good spa is by looking how neat the place is, especially the guest area, and how relaxing the ambiance feels. Trust me, Serendipity Spa excels in both areas. Just look at these pictures and judge for yourself.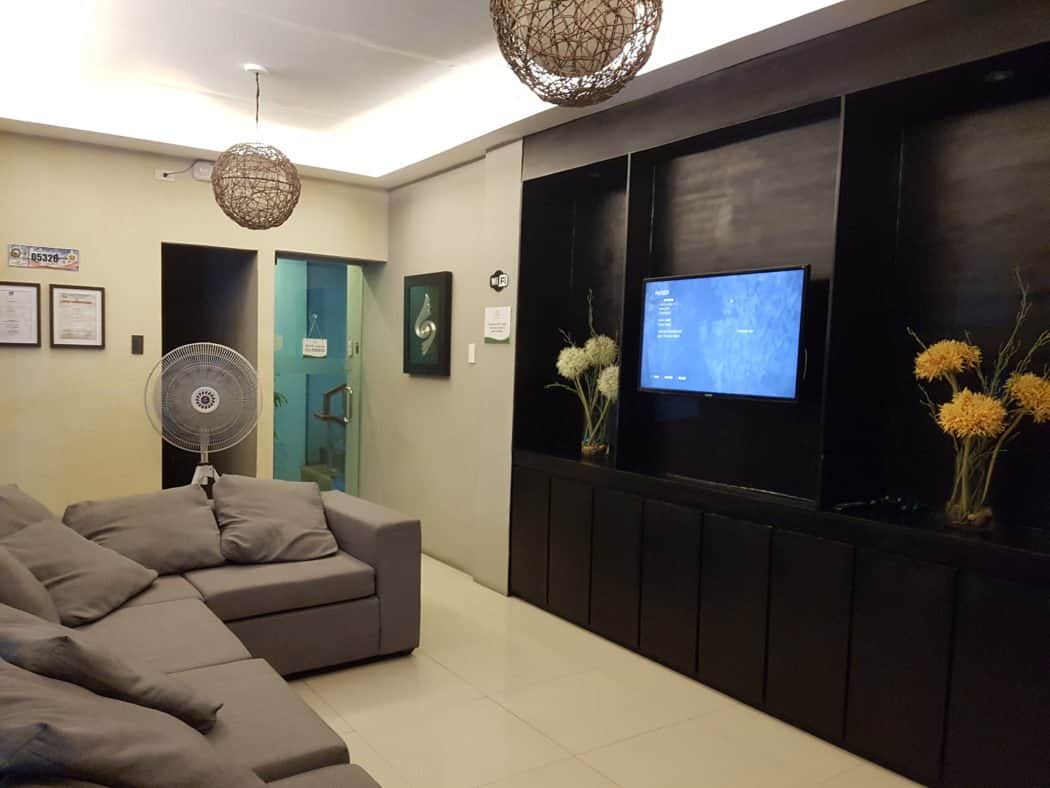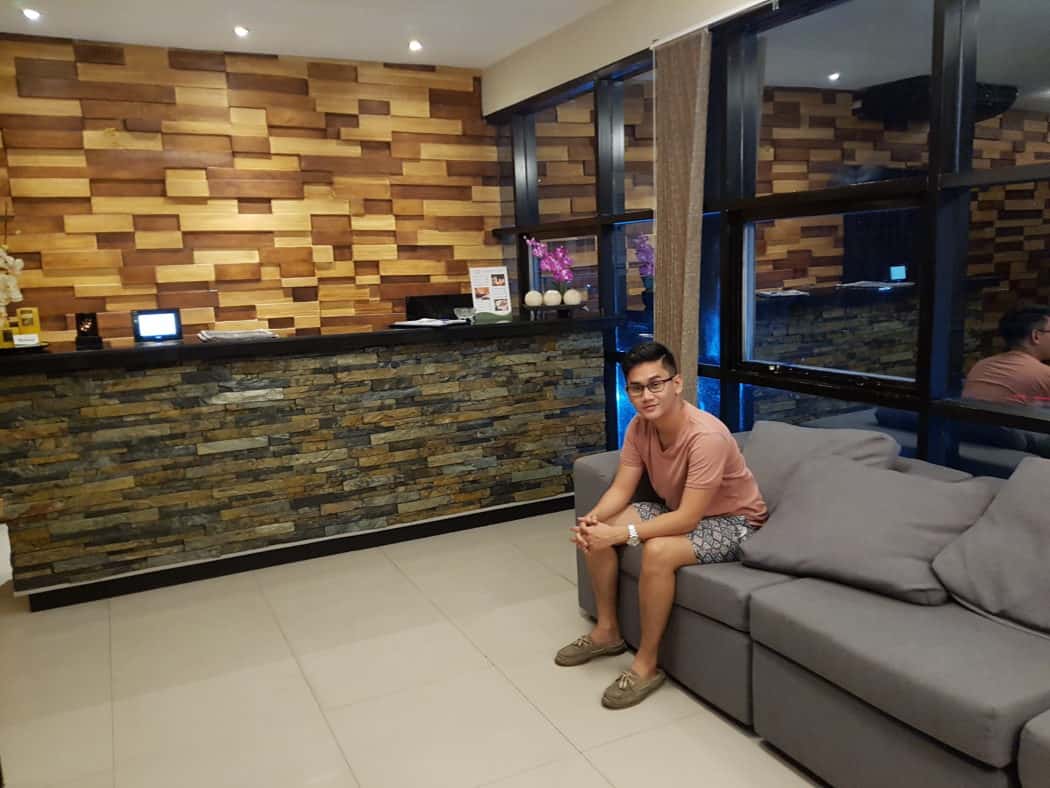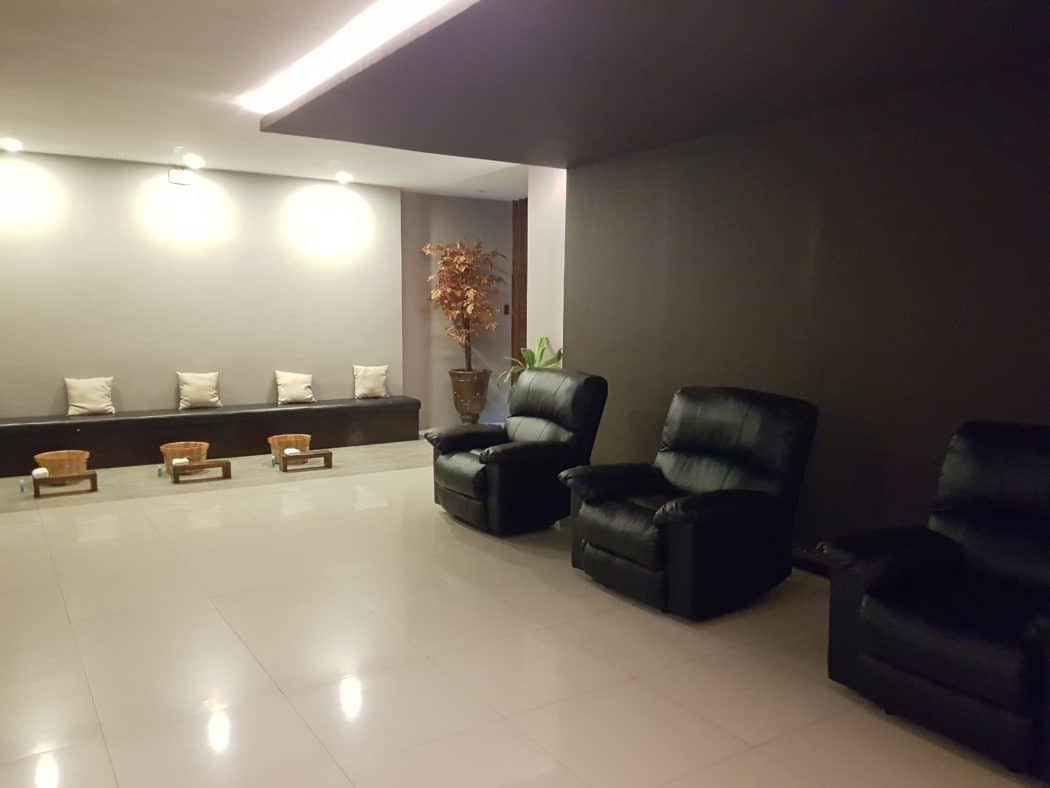 Looks expensive, eh? Hold that thought! Despite its posh look, Serendipity Spa actually offers the same price as most spas in Cebu — which leads me to my next reason.
#3 Satisfying yet affordable
Contrary to most guests' first impression, Serendipity Spa has one of the most affordable rates in the city. For only 250 pesos, you will already get a satisfying 1 hour Swedish or Shiatsu massage with the scented oil of your choice.
Here's the full list of services and rates: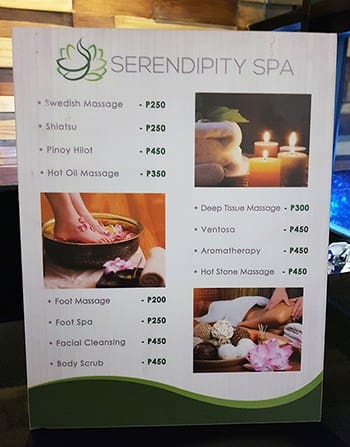 I personally tried their Hot Stone Massage and it was the BEST and most satisfying massage I've experienced so far. The massage eliminated almost every stress that piled up from juggling my professional work and Sugbu.
If these three reasons don't convince you to try Serendipity Spa, I don't know what else can. But you have my word, Serendipity Spa is a MUST TRY!
Name: Serendipity Spa
Location: 2/F Jayden Building, 402 M.C. Briones St, Tipolo, Mandaue City – right across the San Miguel building (can be found on Google Maps & Waze)
Operating hours: 3PM to 2AM (Happy hour: 3PM to 5PM – 20% OFF)
Contact number: (032) 418 4082