Life can get repetitive and sometimes our daily routine, despite being something that we get used to, can take the life out of us and make it hard to deal with even the simplest problems of everyday life.
Sometimes we need a little shock to the core that will wake up our youthful spirits to be able to regain that bountiful energy to try and live life again to the fullest.
Luckily for everybody, Cebu's southern towns not only hold picturesque sceneries and natural attractions but also adrenaline-pumping activities that will bring the life back into the body and make it gain back the few years that it lost.
1. Canyoneering
Canyoneering in Kawasan is one of the most exciting activities in the south because aside from getting a jolt from the cold and refreshing water of the waterfalls, the natural obstacles of Kawasan provide the needed thrill and challenge that can make the blood rush the heart beat faster.
Kawasan Falls is one of the most-visited nature destinations in Cebu because of its cool, refreshing waters surrounded by lush, green forests and the hypnotizing sound of the water hitting the basin. The clear, turquoise water of the waterfall is just so mesmerizing that people can't help but soak in the water.
Experience a complete immersion in nature with the exciting addition of elements such as rappelling, scrambling, rock hopping, down climbing, navigation, cliff jumping, water slides and swimming combined into a single exciting activity.
Exact Location: Badian, Southern Cebu — approx. 4 hours away from Cebu City.
2. Extreme Rides at Anjo World
Anjo World Theme Park is a world-class amusement park and holds the title as the largest theme park in the entire Visayas. It is a park that will take anyone on an emotional roller coaster of excitement, nervousness, and a little fear with 12 rides that guarantees thrilling fun. Visitors will be staring at the sky with their enormous and towering rides especially on their 200-ft Ferris wheel that has a panoramic view of the city at the top.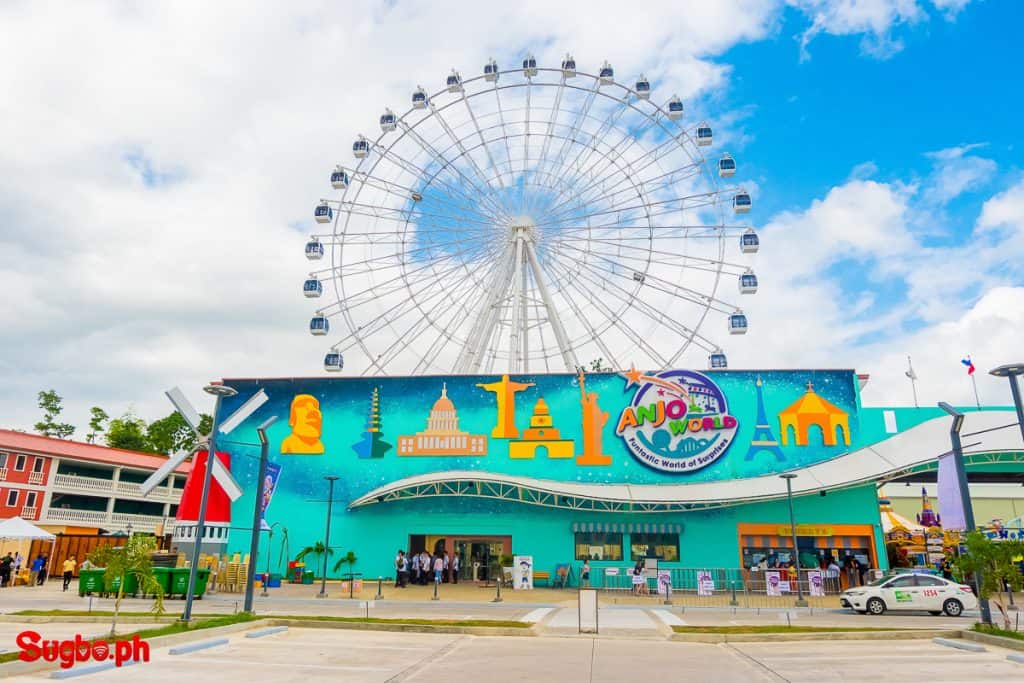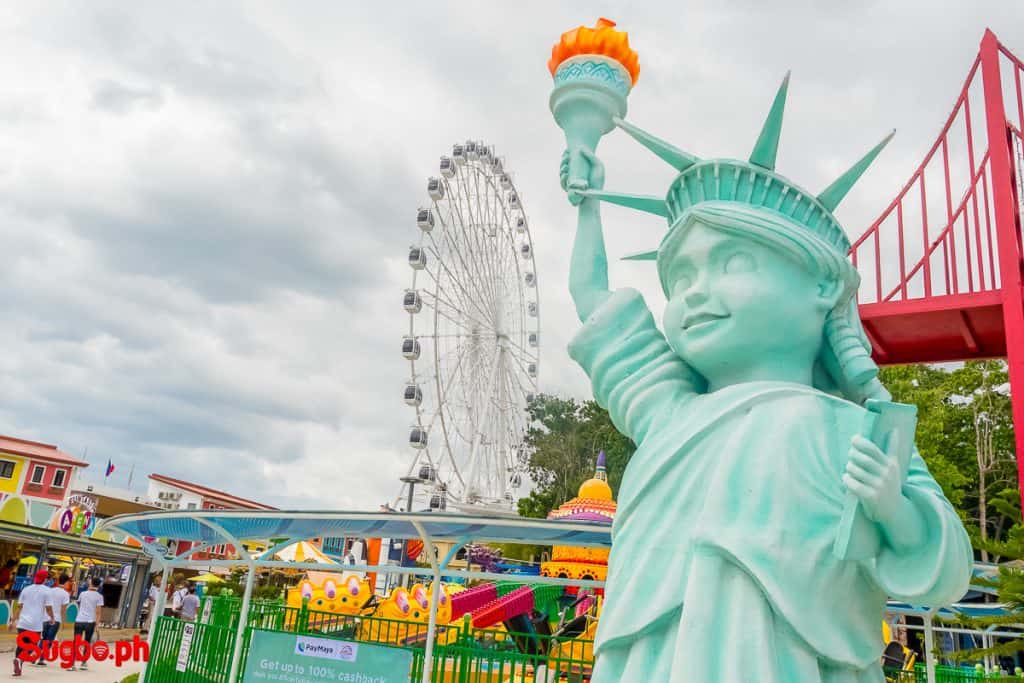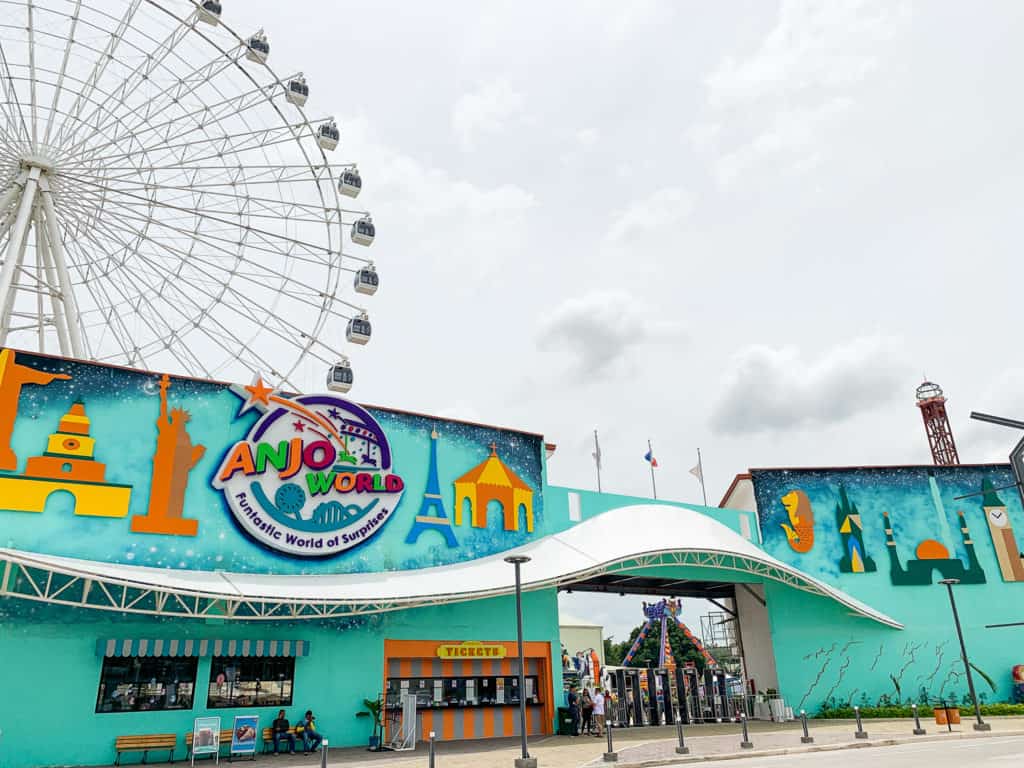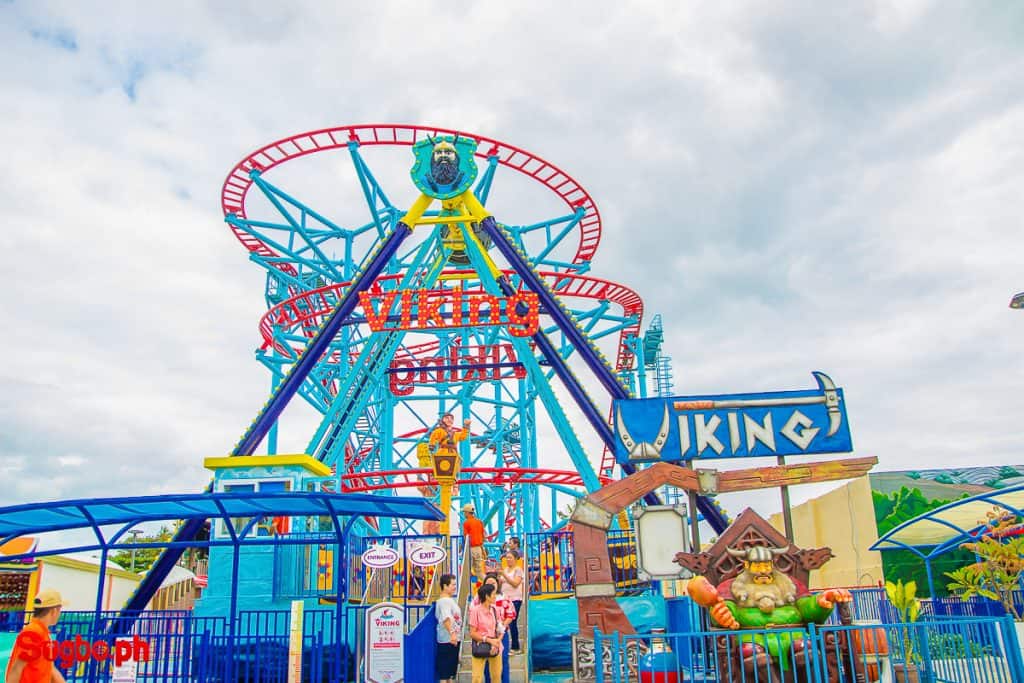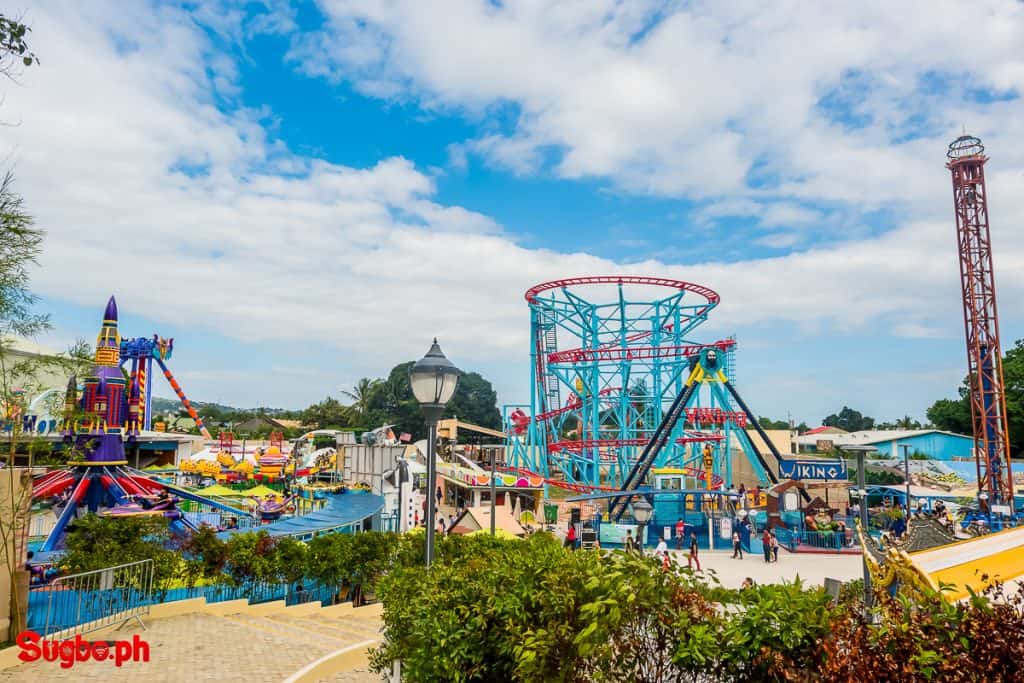 Majority of the rides in Anjo World are truly extreme and will give a tickling sensation that will just make anybody scream – not good for the faint of heart. Whichever adrenaline-inducing ride you choose to experience, you will be walking out of the park ecstatic and with new memories with friends and family.
ENTRANCE FEES:
Day Adventure Pass (DAP): P600 per head, Unlimited Rides
DAP w/ Snow World: P800 per head, Unlimited rides and snow world
Super Tres: P250 per head, 3 one-time rides of choice
Snow World: P350, Unlimited access to Snow World
Contact Information:
Exact Location: Belmont One, South Road Properties, Upper Calajoan, Minglanilla, Southern Cebu — only 1-1.5 hours away from Cebu City and 15-30 minutes from Starmall near SRP.
3. Swimming with the Whale Sharks in Oslob
A world-renowned tourist destination at the southern reaches of Cebu is Oslob's Whale Shark Watching which has been visited countless times by people from all over the world. The whale shark encounter in Oslob is unique from other whale watching activities because this particular whale shark watching allows tourists to witness the gentle giants up close.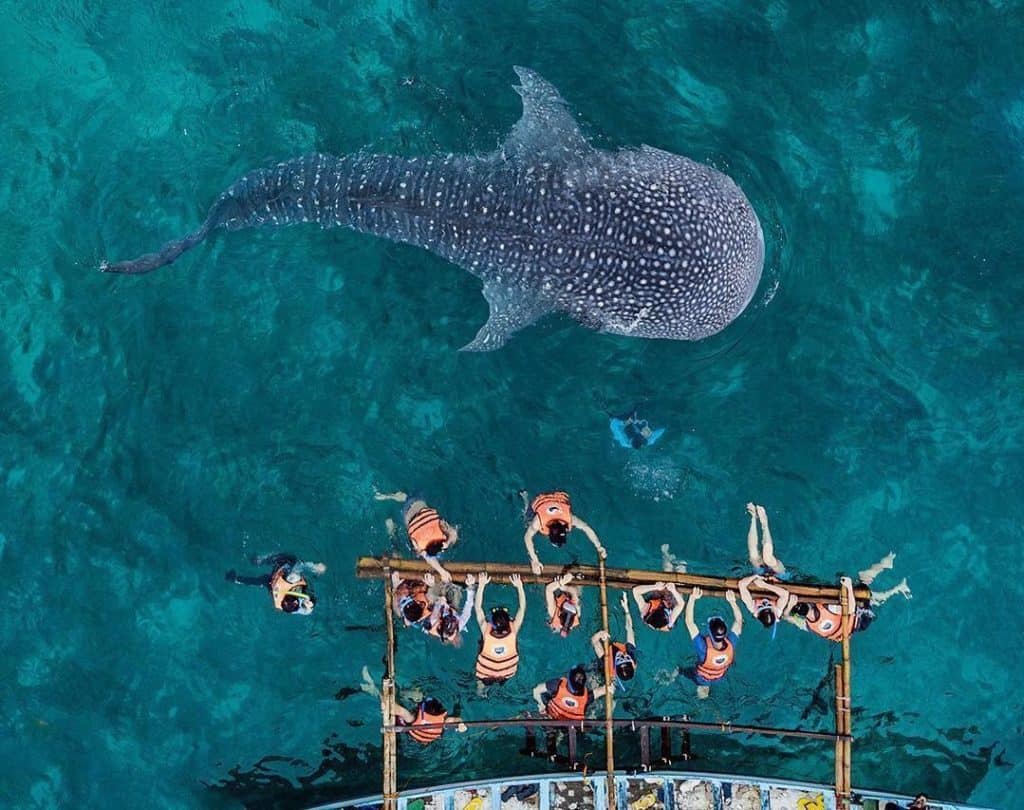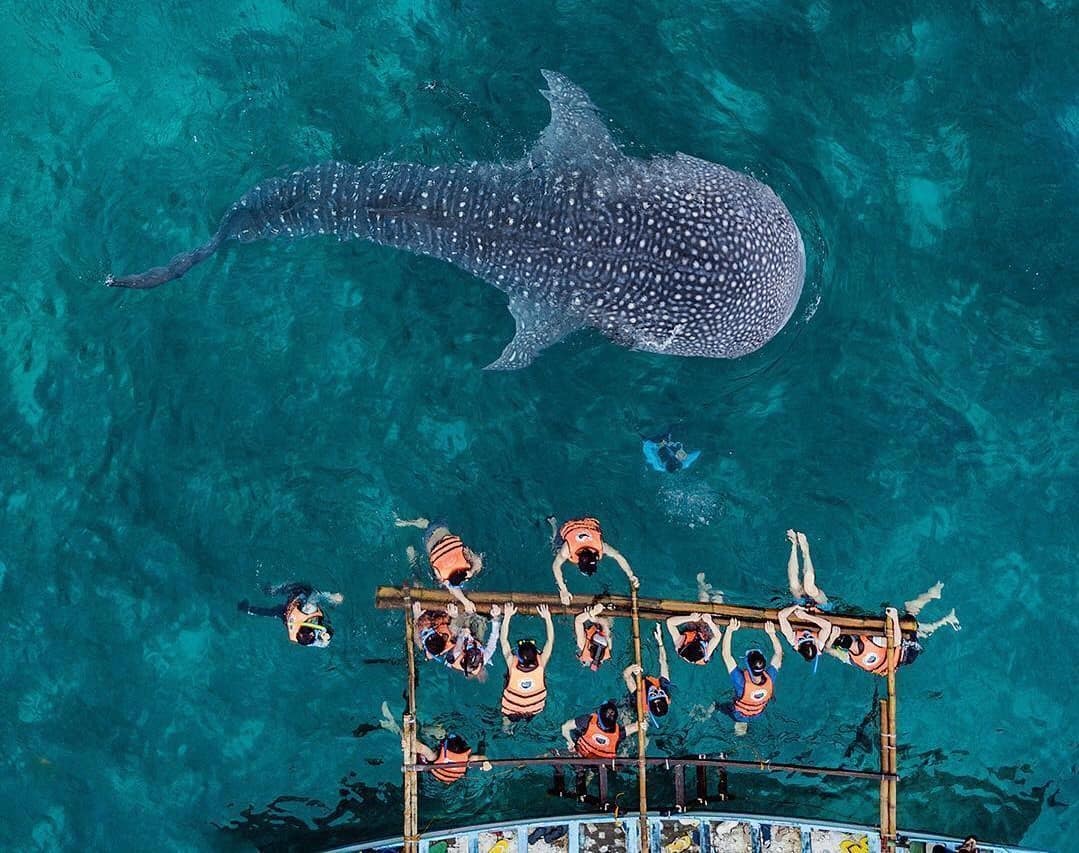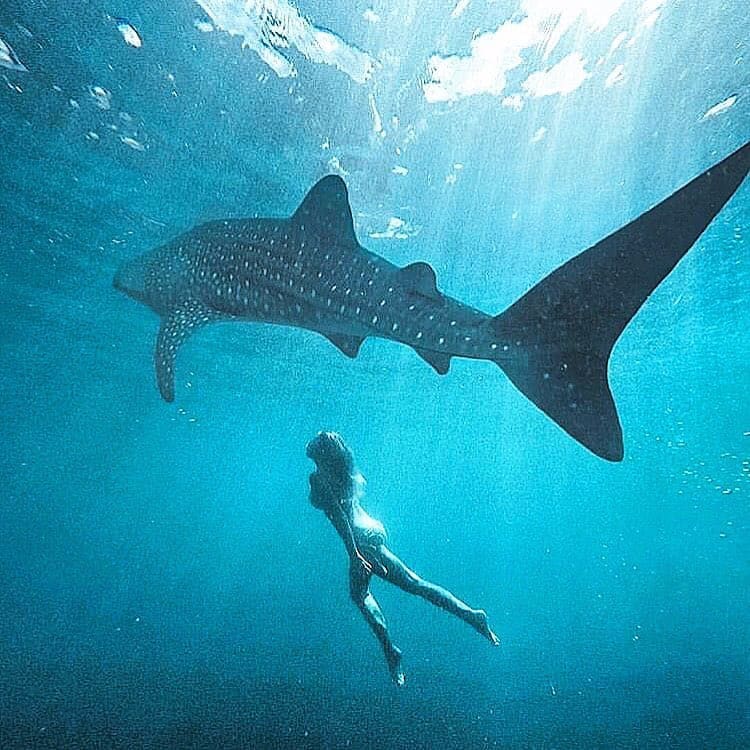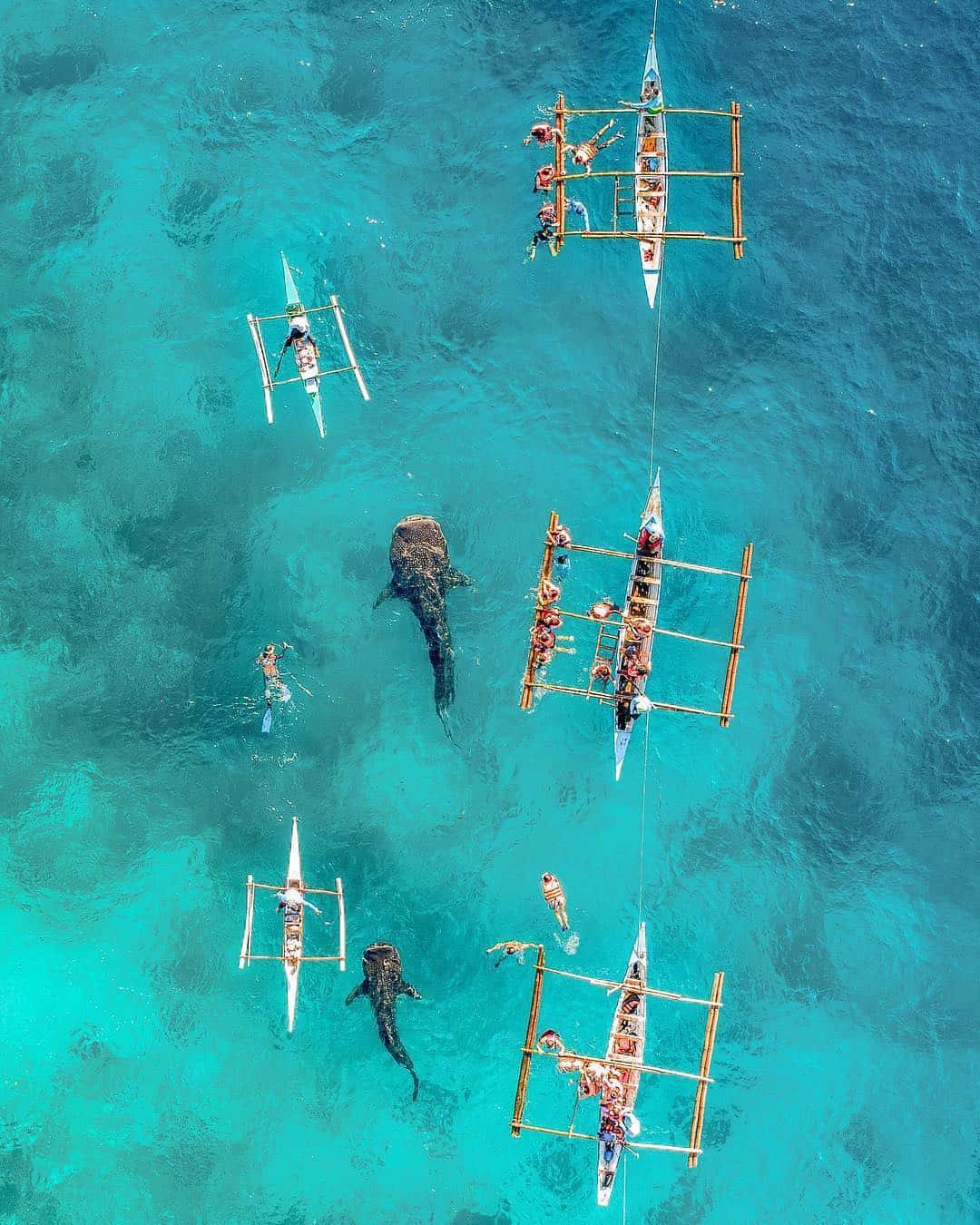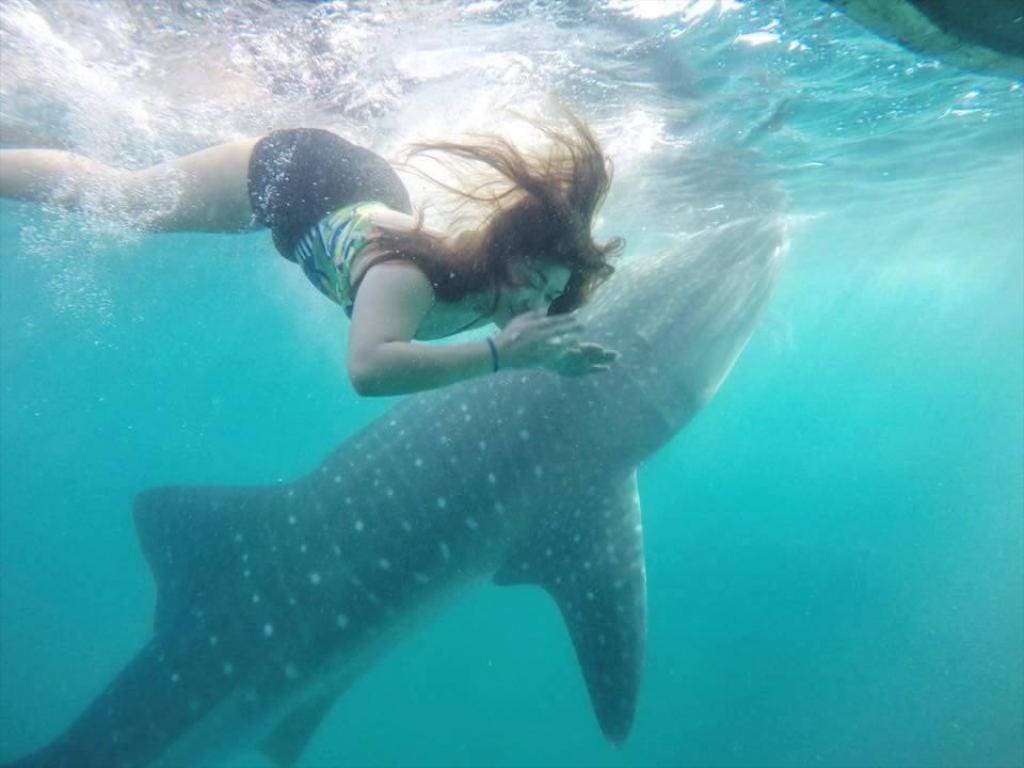 This exciting and scary close encounter with the Whale Sharks in Oslob is something that a lot of people are looking to experience. Although it has been facing multiple controversies for a while, it hasn't changed people's opinions about how exciting the activity is.
Whale Shark Watching Fees:
Snorkeling w/ the Whale Sharks (Filipino): ₱1,000 per head
Snorkeling w/ the Whale Sharks (Foreigner): ₱2,000 per head
Other information:
Exact Location: Oslob, Southern Cebu — approx. 4.5 hours away from Cebu City.
4. Trekking to Osmeña Peak
Easily having one of the most stunning views in Cebu Island, Osmeña Peak is a famous mountain destination frequented by hikers. It is dubbed as the "Chocolate Hills" of Cebu due to the similarities of the overlooking mountains to the Bohol wonder. It stands 1,013 meters above sea level, making Pescador Island and Moalboal clearly visible from its peak.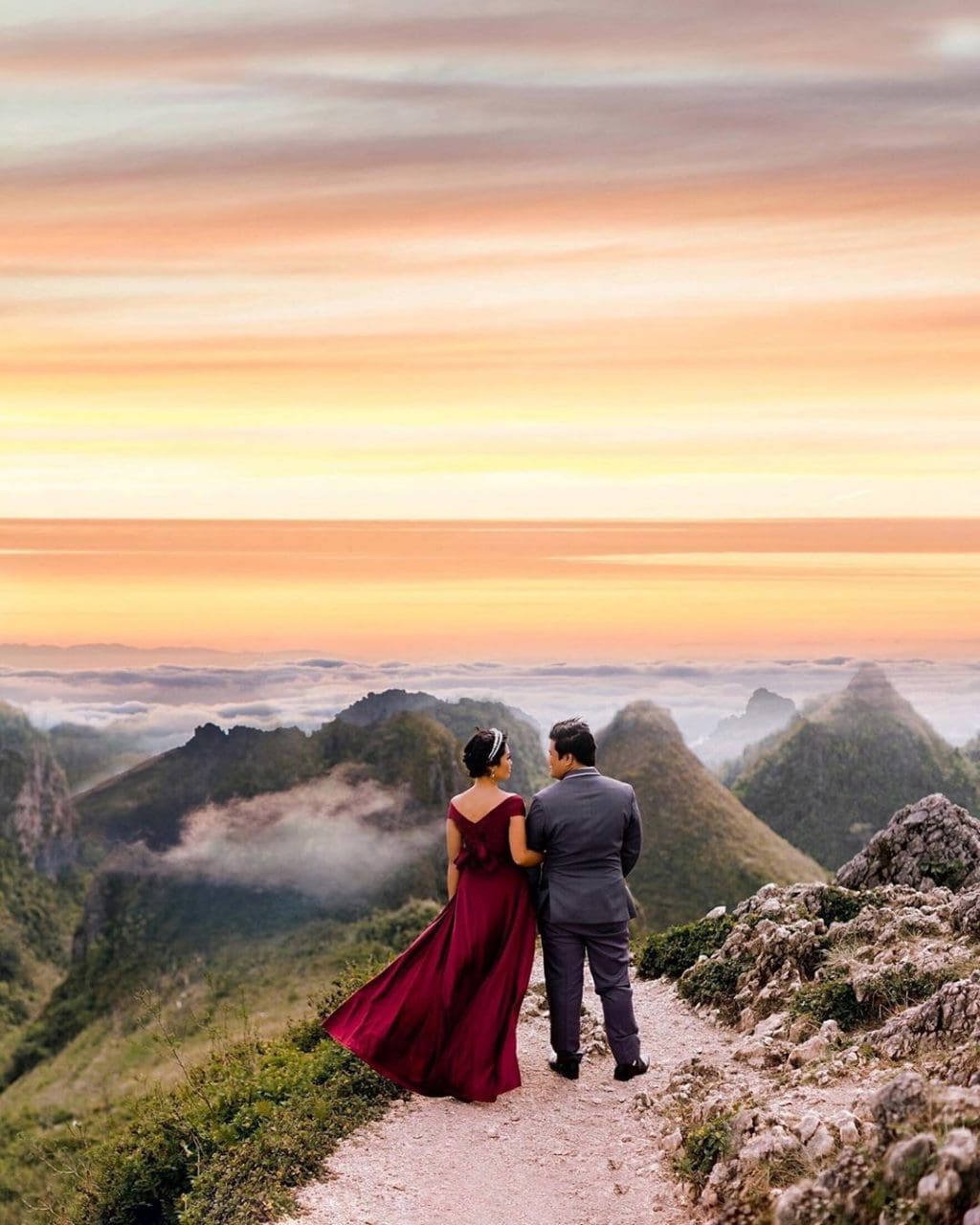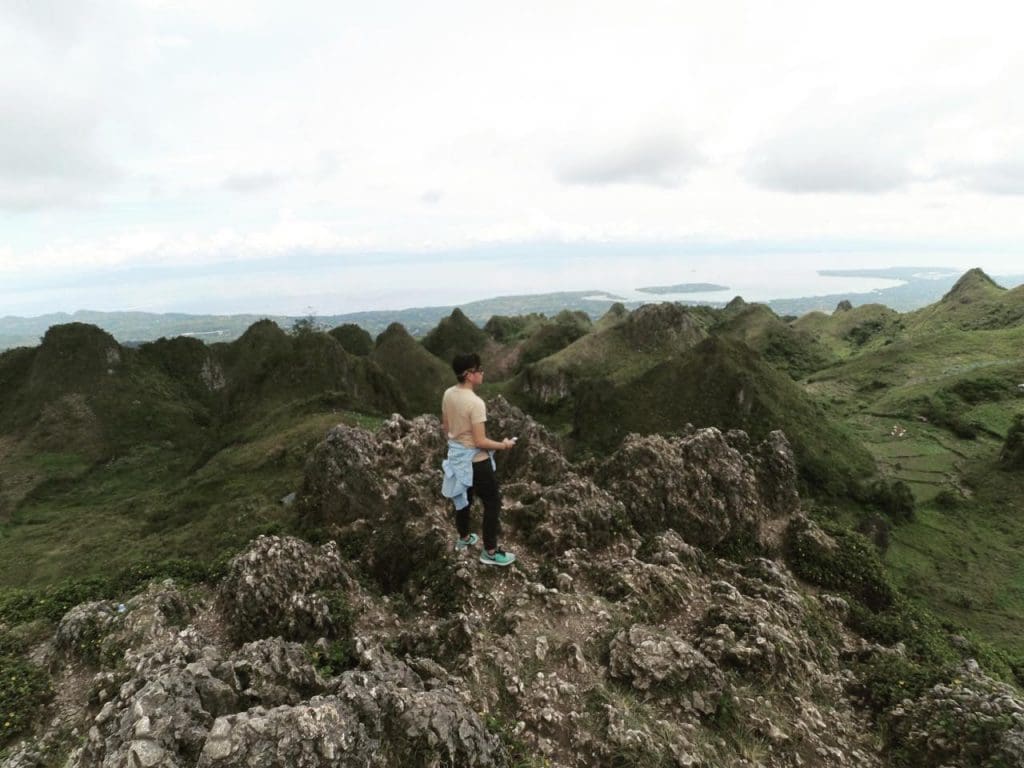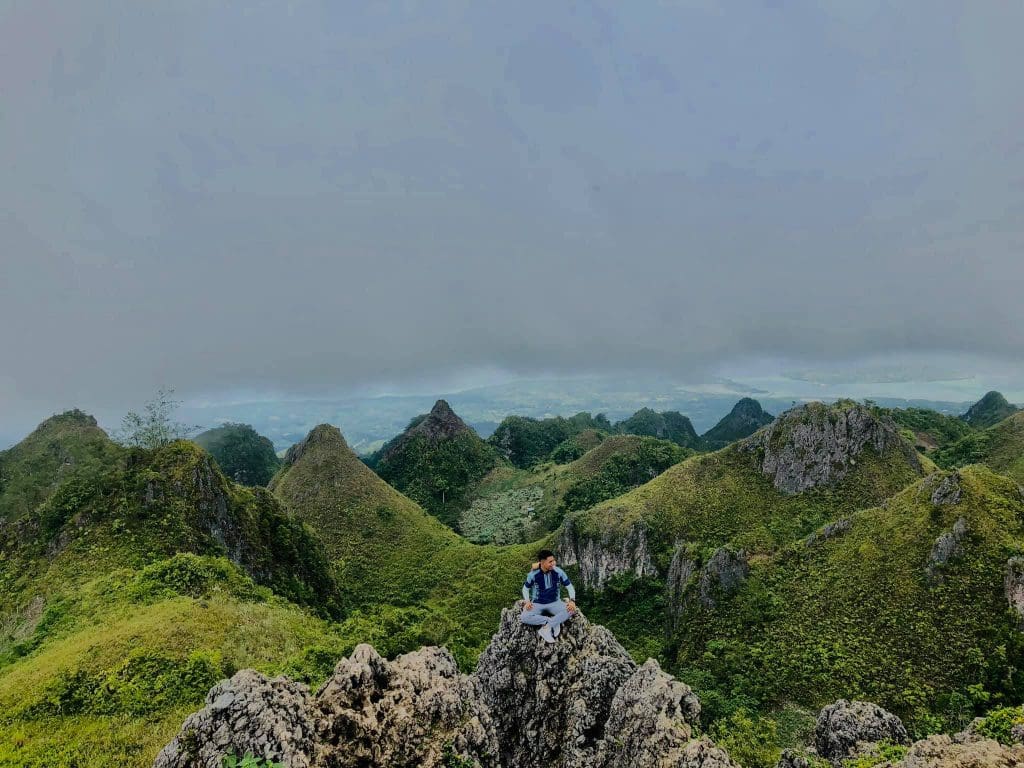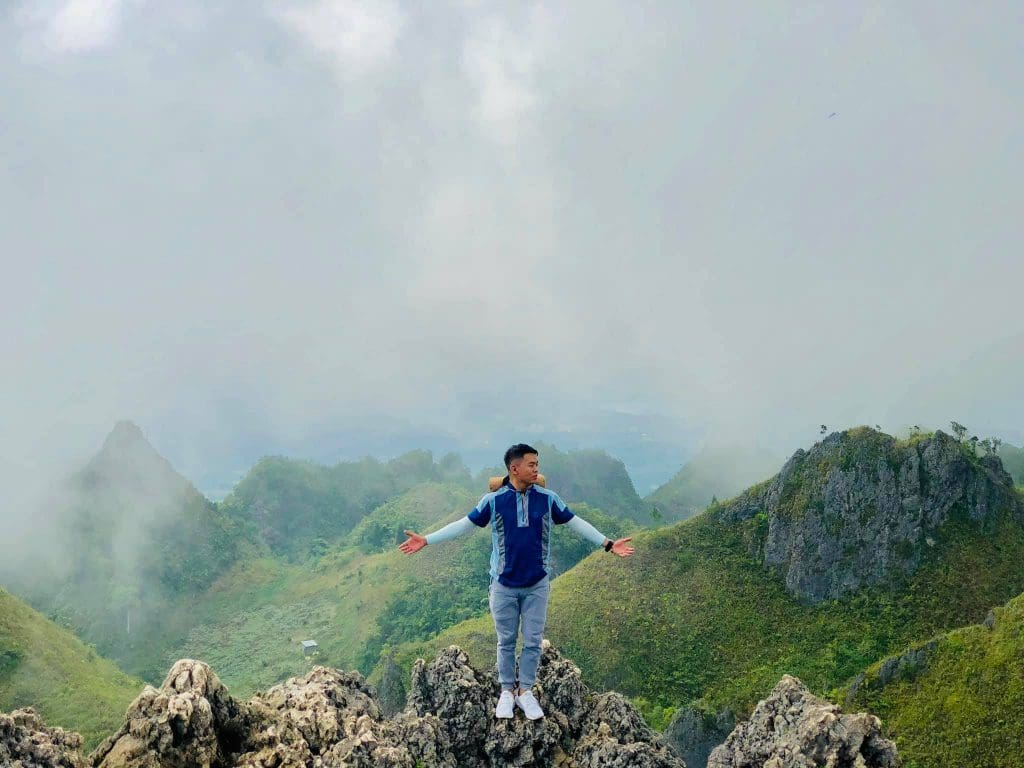 The cool rock formations and beautifully capped hills in the distance are a few of the reasons why people visit the place. Aside from that, on cold and cloudy weathers, a thick fog covers the surroundings that creates a chilly atmosphere.
FEES:
Entrance Fee: P30 per head
Camping Fee: P50 per head, bring your own tent
Guide Fee: P200 – P300 (optional)
Online booking: https://discover.cebu.gov.ph/tour/osmena-peak/
Exact Location: Brgy. Mantalungon, Dalaguete, Southern Cebu — 2.5-3 hours away from Cebu City.
5. Waterfall Chasing at Dao Falls
Dao Falls is a hidden wonder that is considered the grandest and tallest of all the waterfalls in Samboan. It is located in Brgy. Suba with pristine waters falling from an approximate height of 120 meters – definitely a sight to behold. This waterfall is a place of solitude with nothing but the sound of water hitting the basin and limestone walls towering on all sides that gives a feeling of security.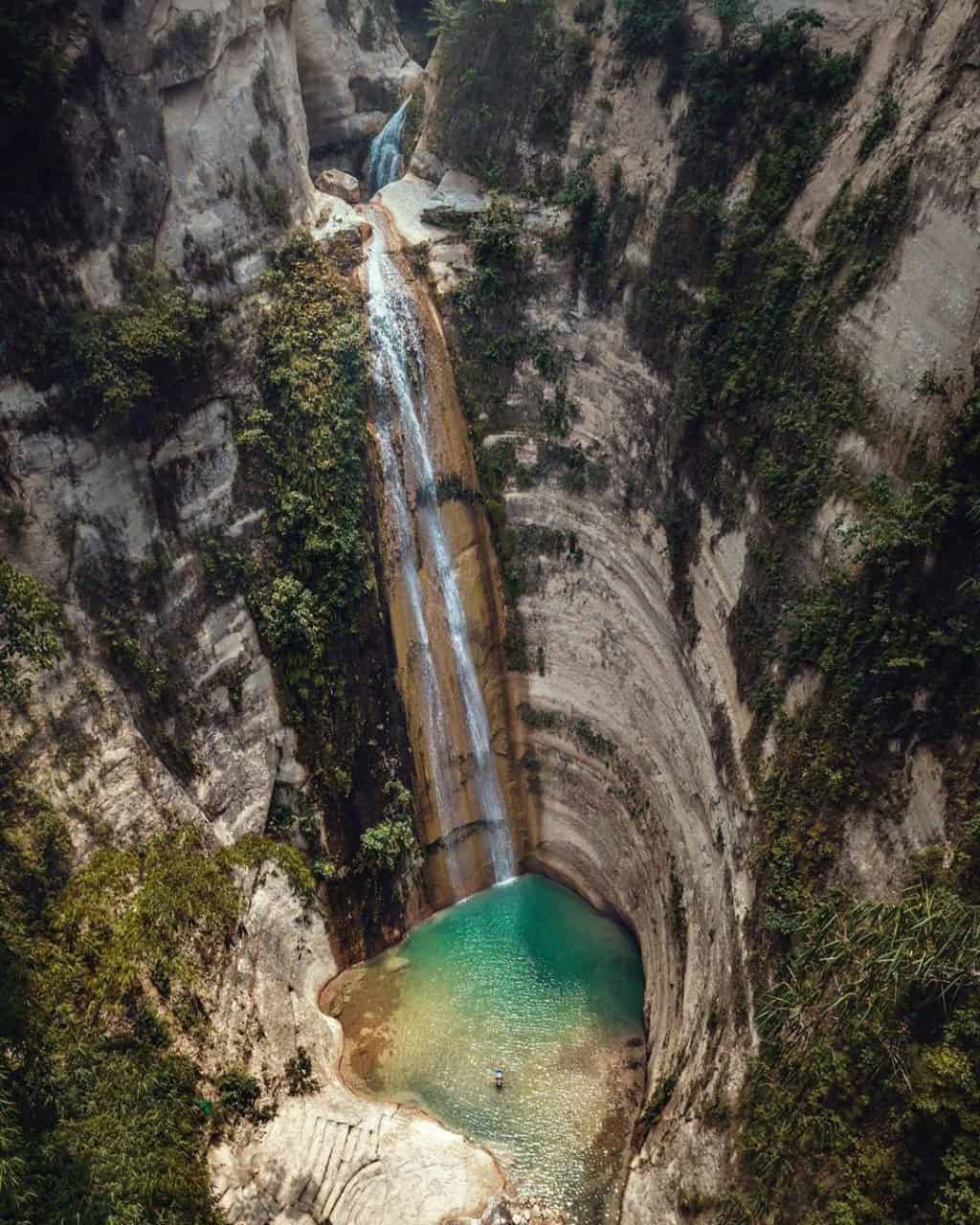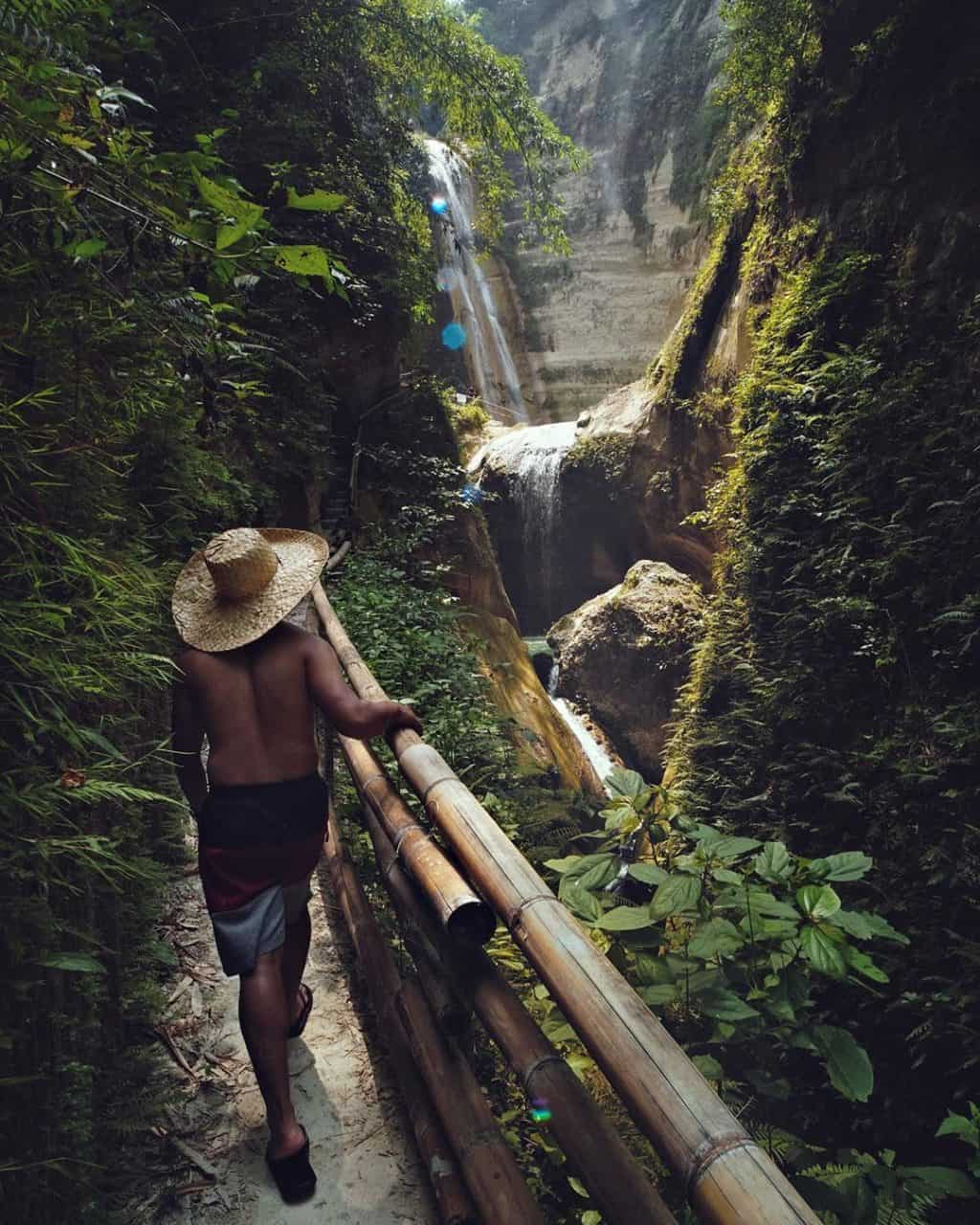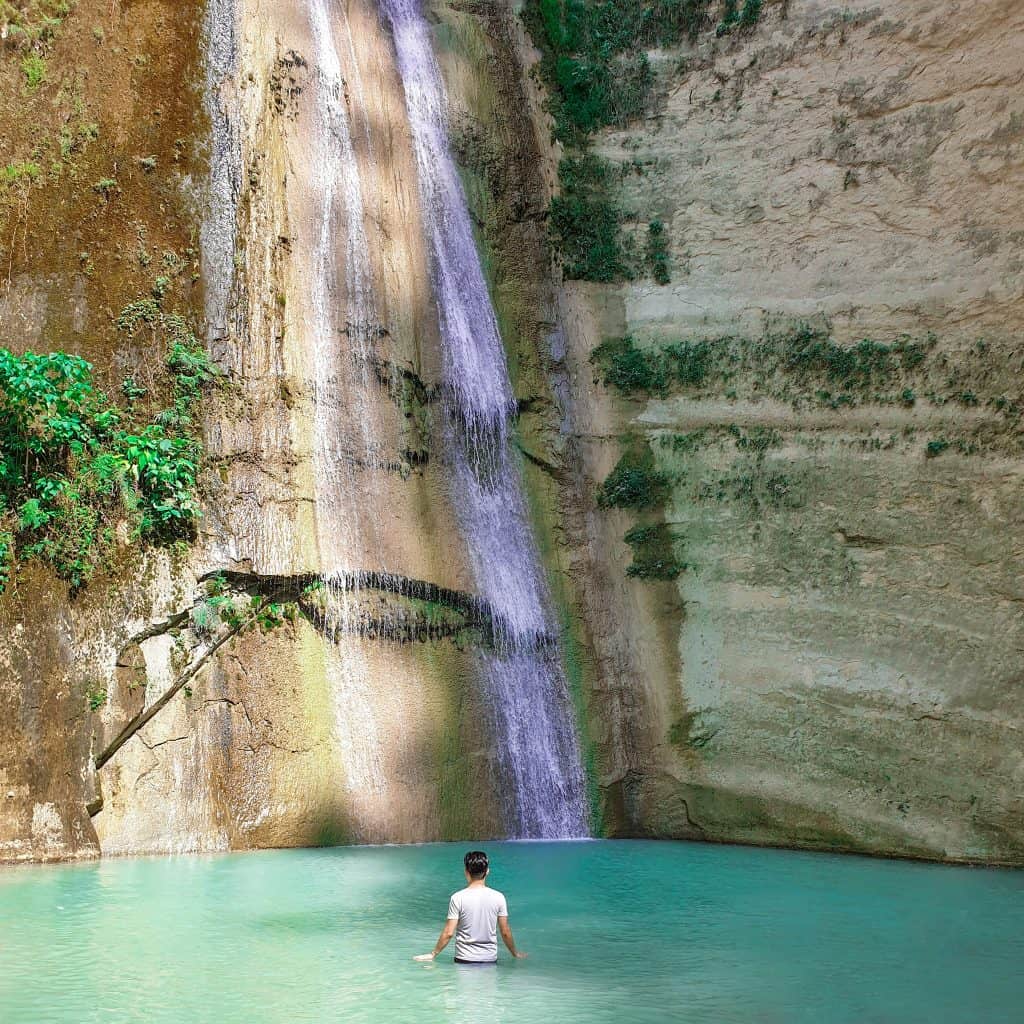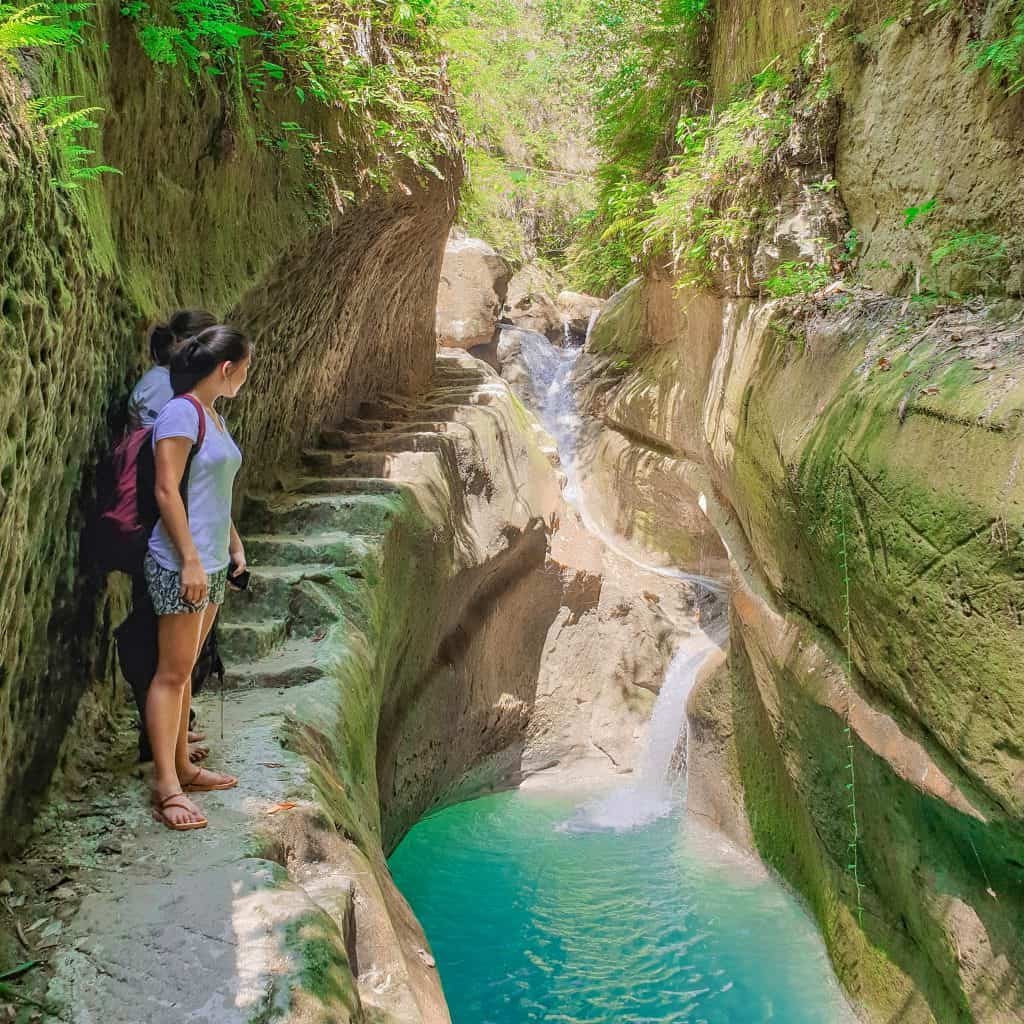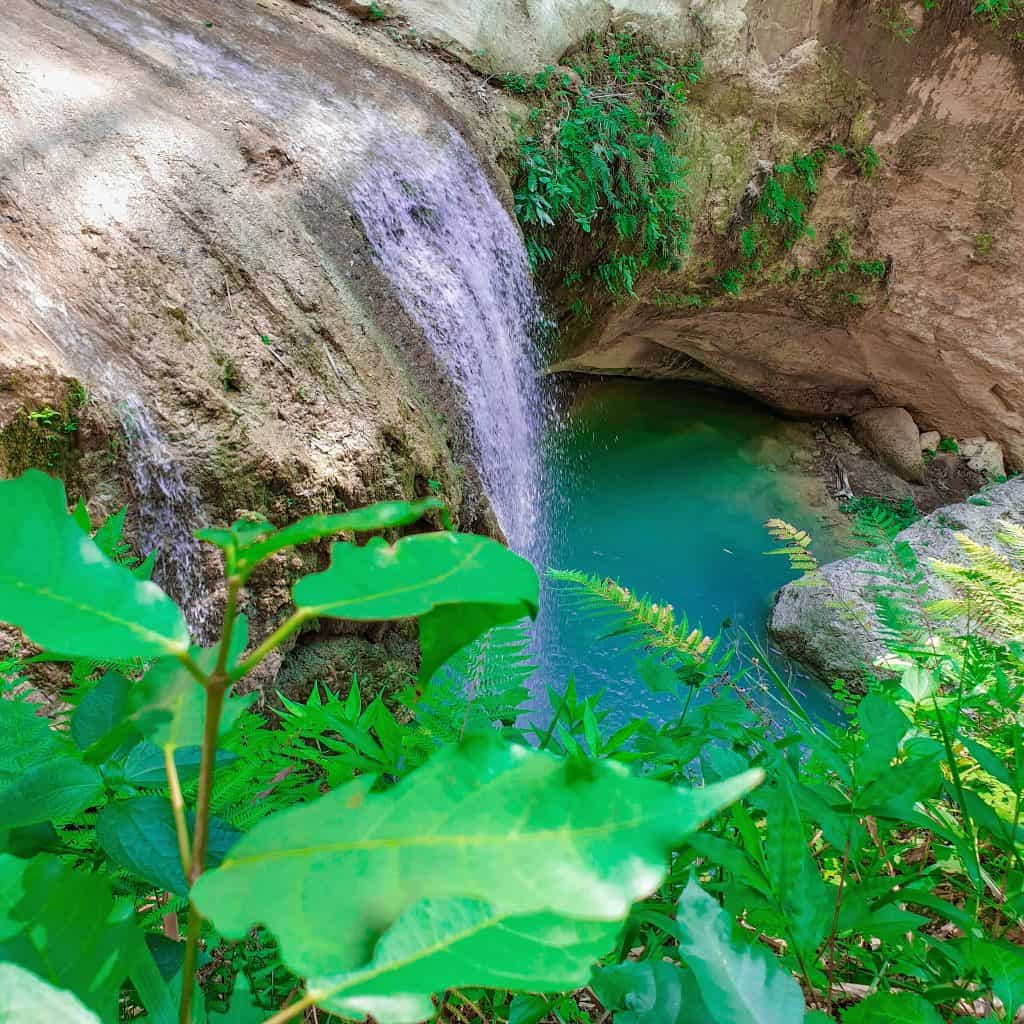 The trek to the falls isn't hard but it does require 30 minutes of wading through waters and going around boulders and rocks. The adventure to the falls will surely shake off the rust and wake up everybody's wanderlust.
Fees:
Entrance Fee: P20 per person
Tour Guide: P100-P200 per group (not required but recommended)
NOTE:
Wear shoes for trekking or hiking. The trail to the falls is rocky and slippery.
Travel Guide: https://sugbo.ph/2020/dao-falls-samboan/
Exact Location: Brgy. Suba, Samboan, Southern Cebu — 3-4 hours away from the city.
6. ATV Adventure Barili
This new and exciting tourist spot in Brgy. Nasipit is a must-visit in Barili. With 12 kilometers of dirt, rocks, and cliffs, visitors will be up for an exciting ride while enjoying scenic views of Tañon Strait and the western skylines of Cebu. There are three phases to this adventure with finish lines at the Bangaglapus Cave and Tinubdan Spring (other tourist spots in Barili that are also worth visiting). The prices vary depending on which finish line is chosen and how difficult the chosen track is.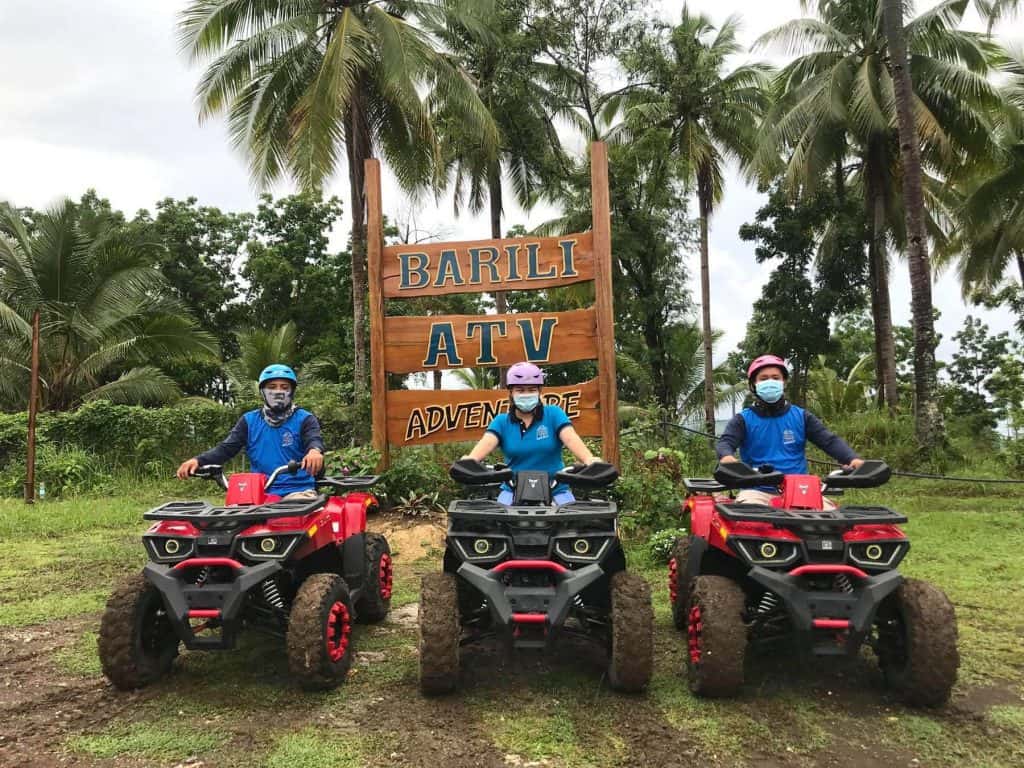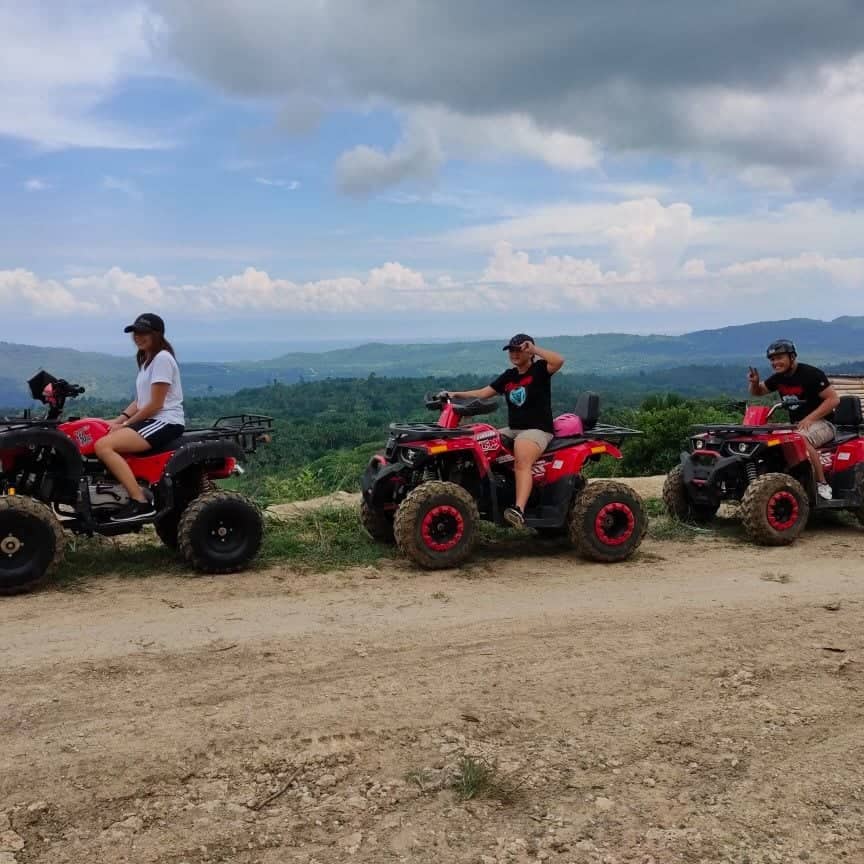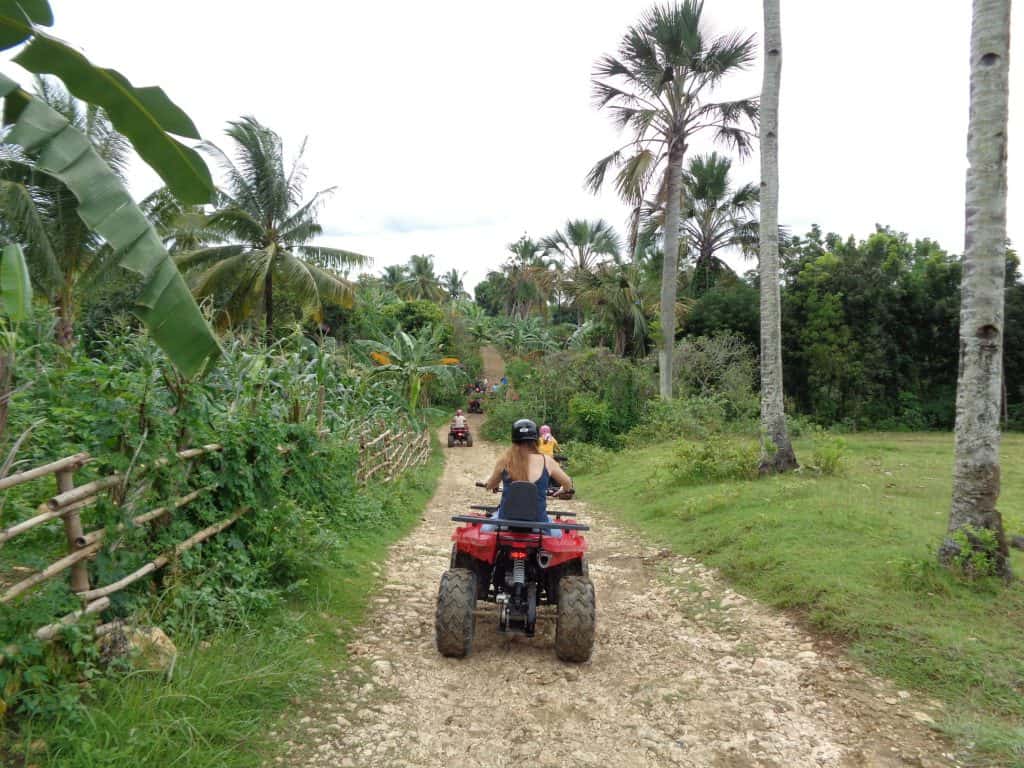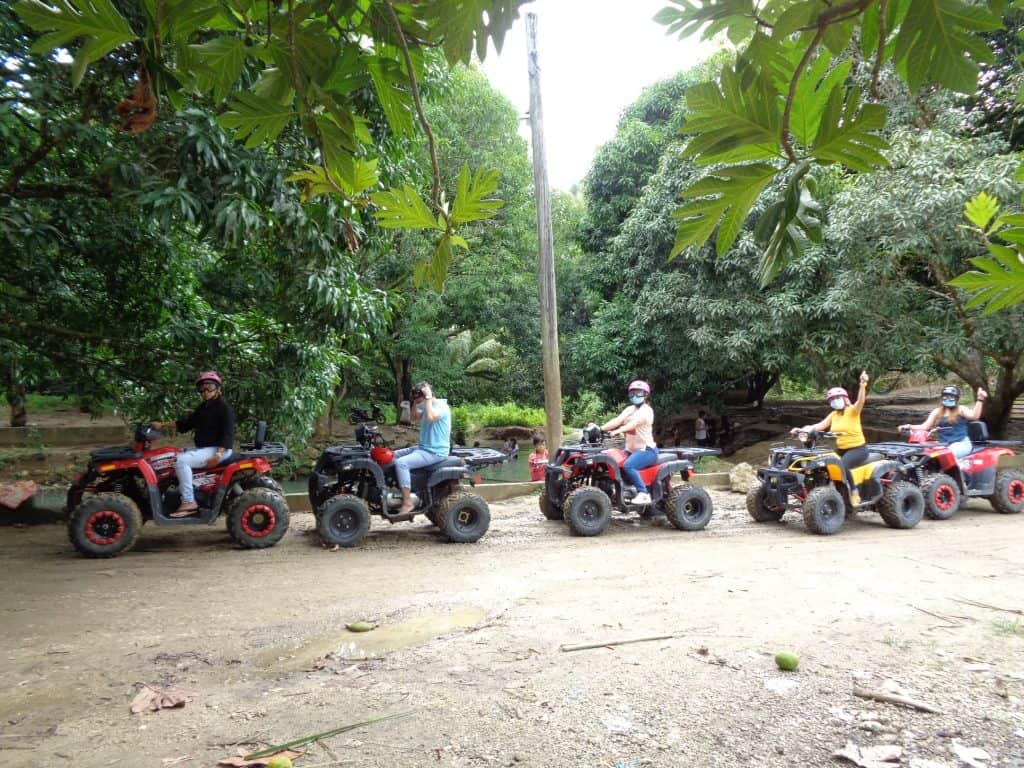 As part of the "new normal" and also to observe safety, they have set up handwashing stations with trained guides who will give an orientation prior to the course. They also use disinfecting foams and ultraviolet germicidal lights on their protective gears after every use to ensure the safety of their customers.
ATV Package Rates:
Package A (Tinubdan Spring): P600
Package B (Bangaglapus Cave): P1000
Package C(Packages A & B): P1300
Other information:
7. Beach Hopping in Lambug Beach and Basdaku Beach
The beaches of the island of Cebu is not something to underestimate because the island's beautiful beaches will surely blow everybody away. Due to the large number of fine sand beaches fringing the hems of the island, it is not uncommon to find beaches that are affordable yet possess a beauty that's worthy of being called glamorous. Lambug Beach and Basdaku Beach, two magnificent public beaches both boasting pristine white sands and crystal clear turquoise waters which can be found in the towns of Badian and Moalboal.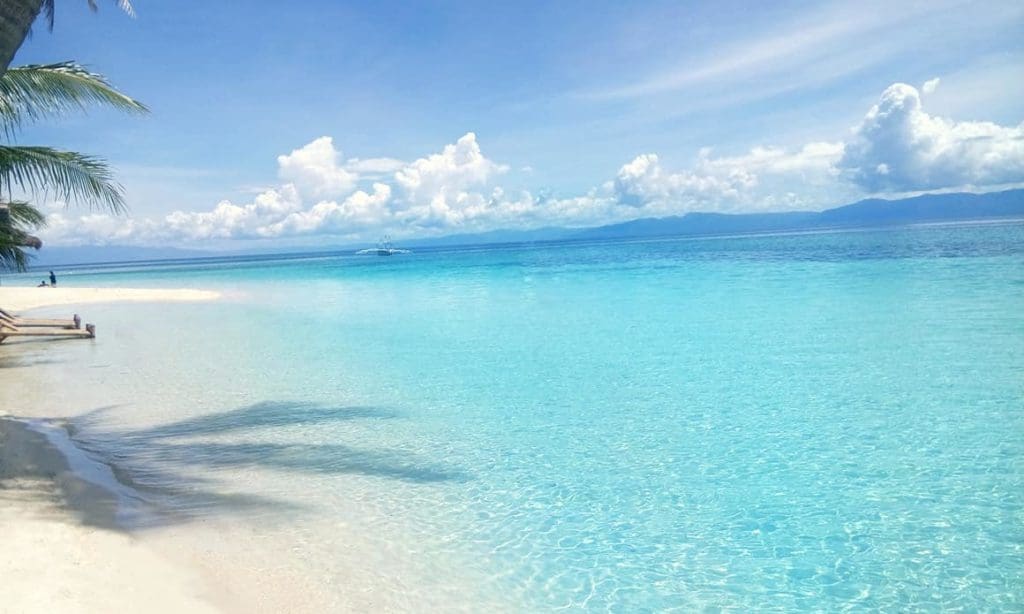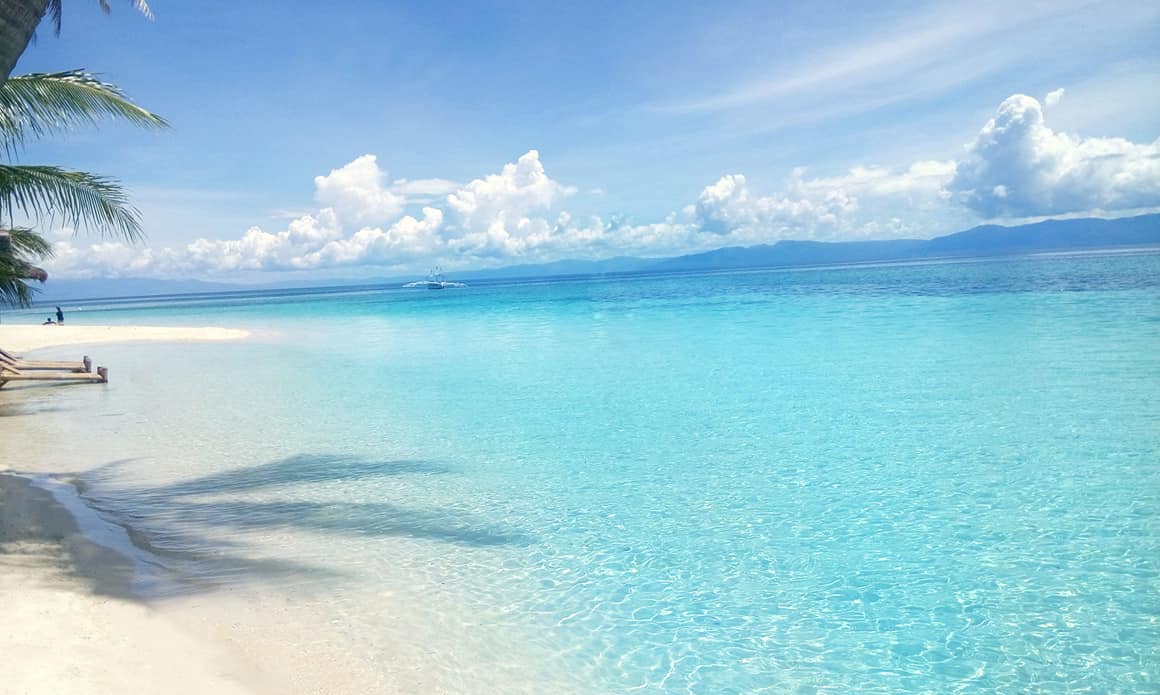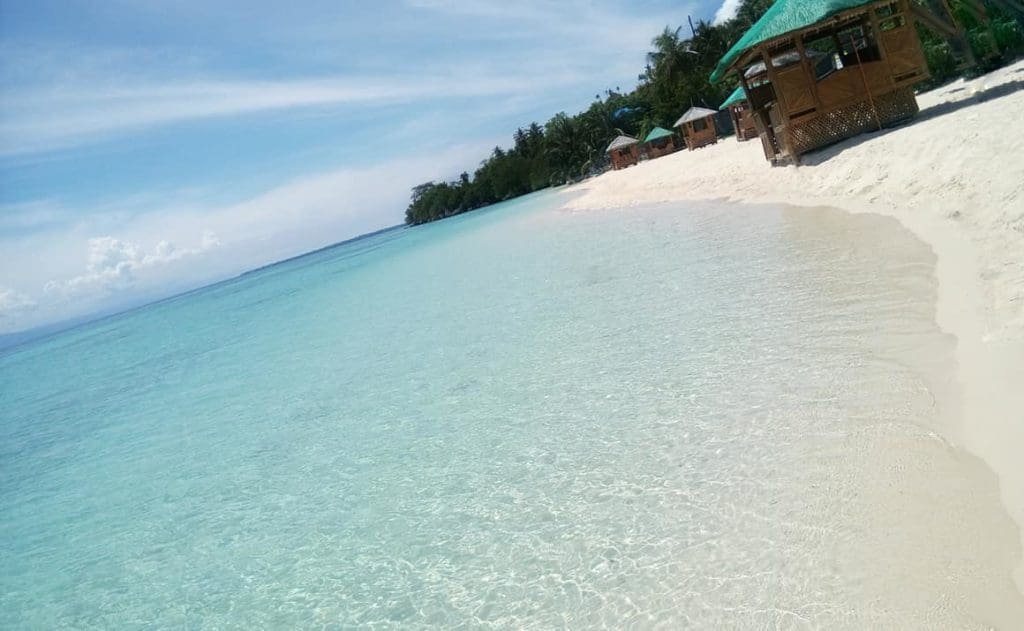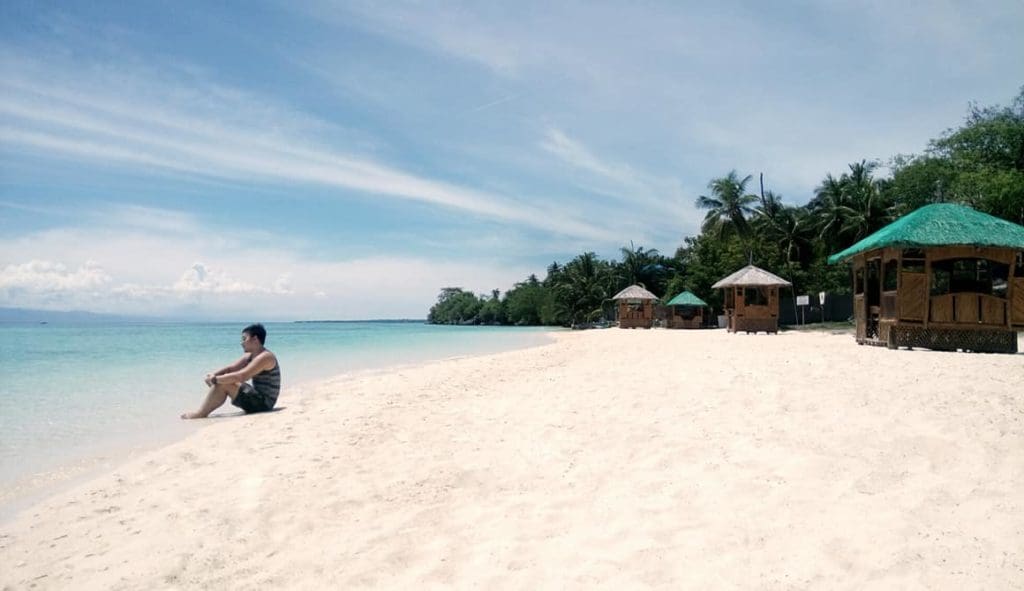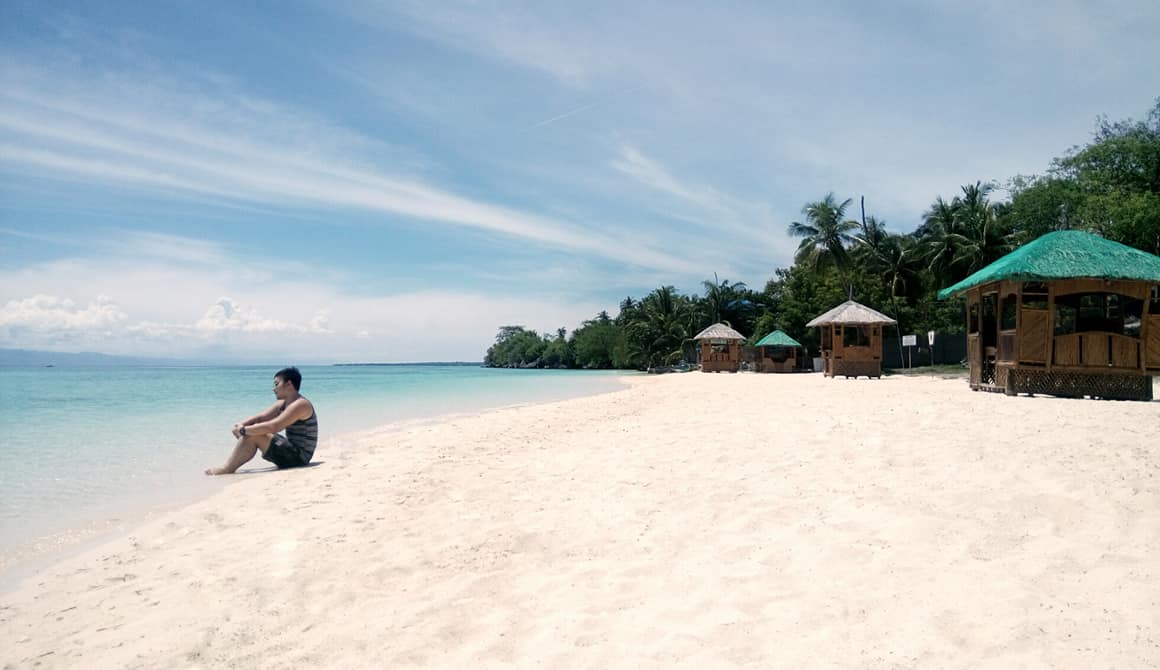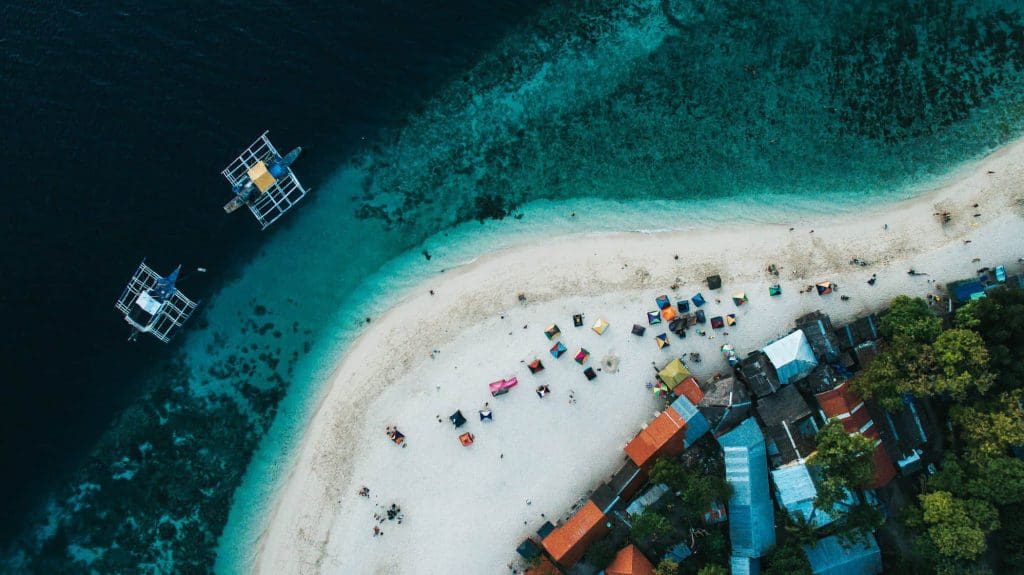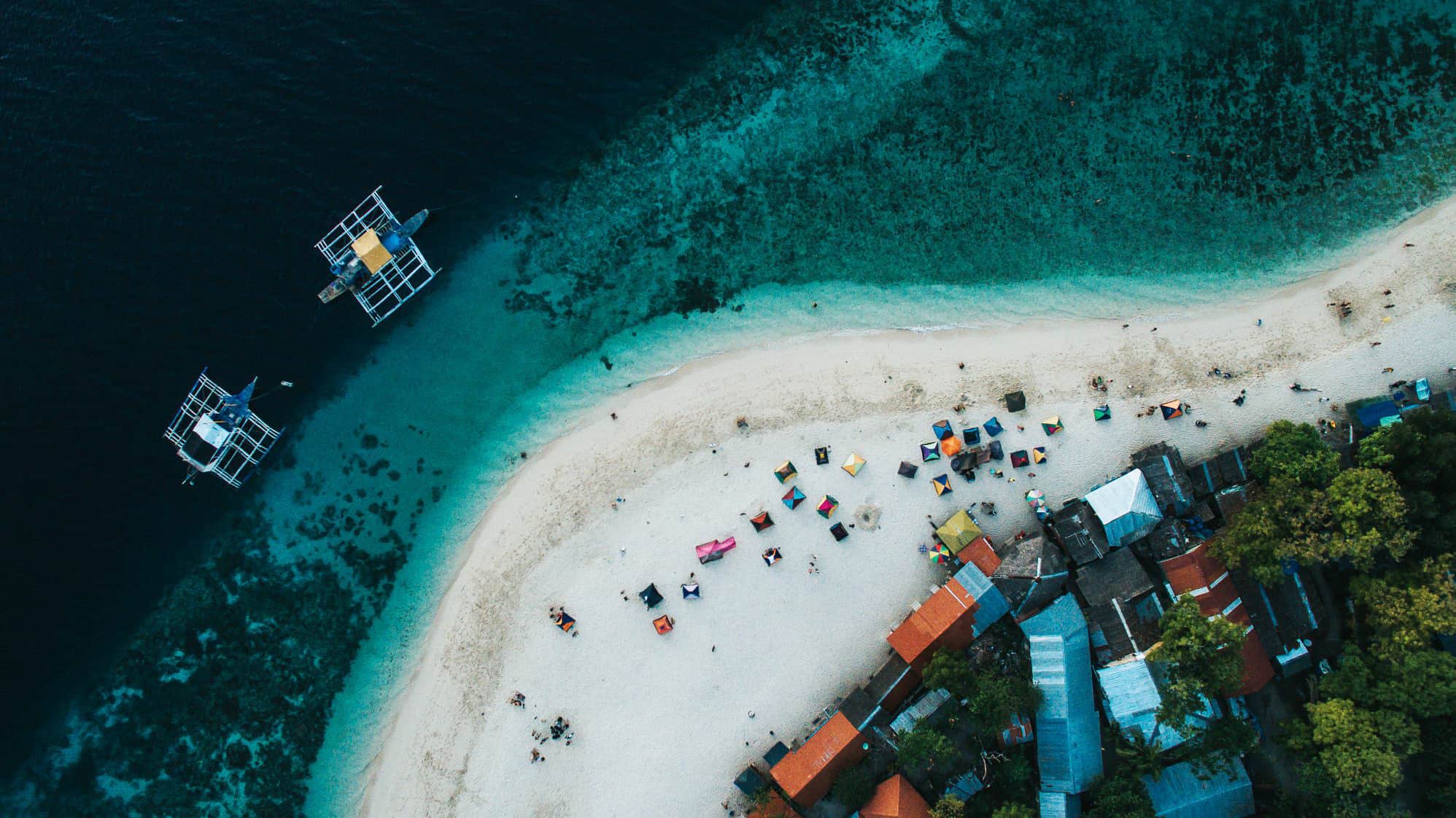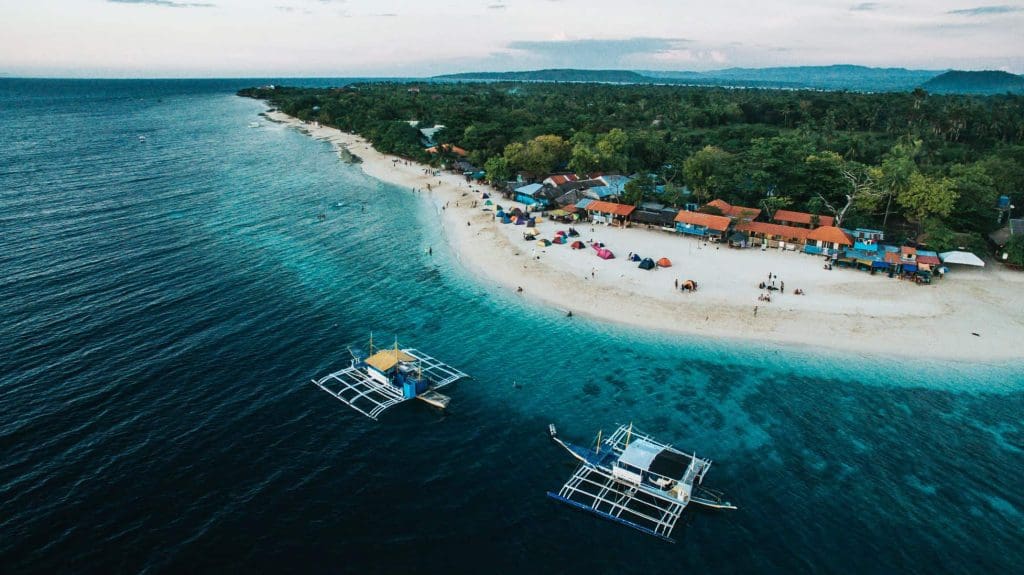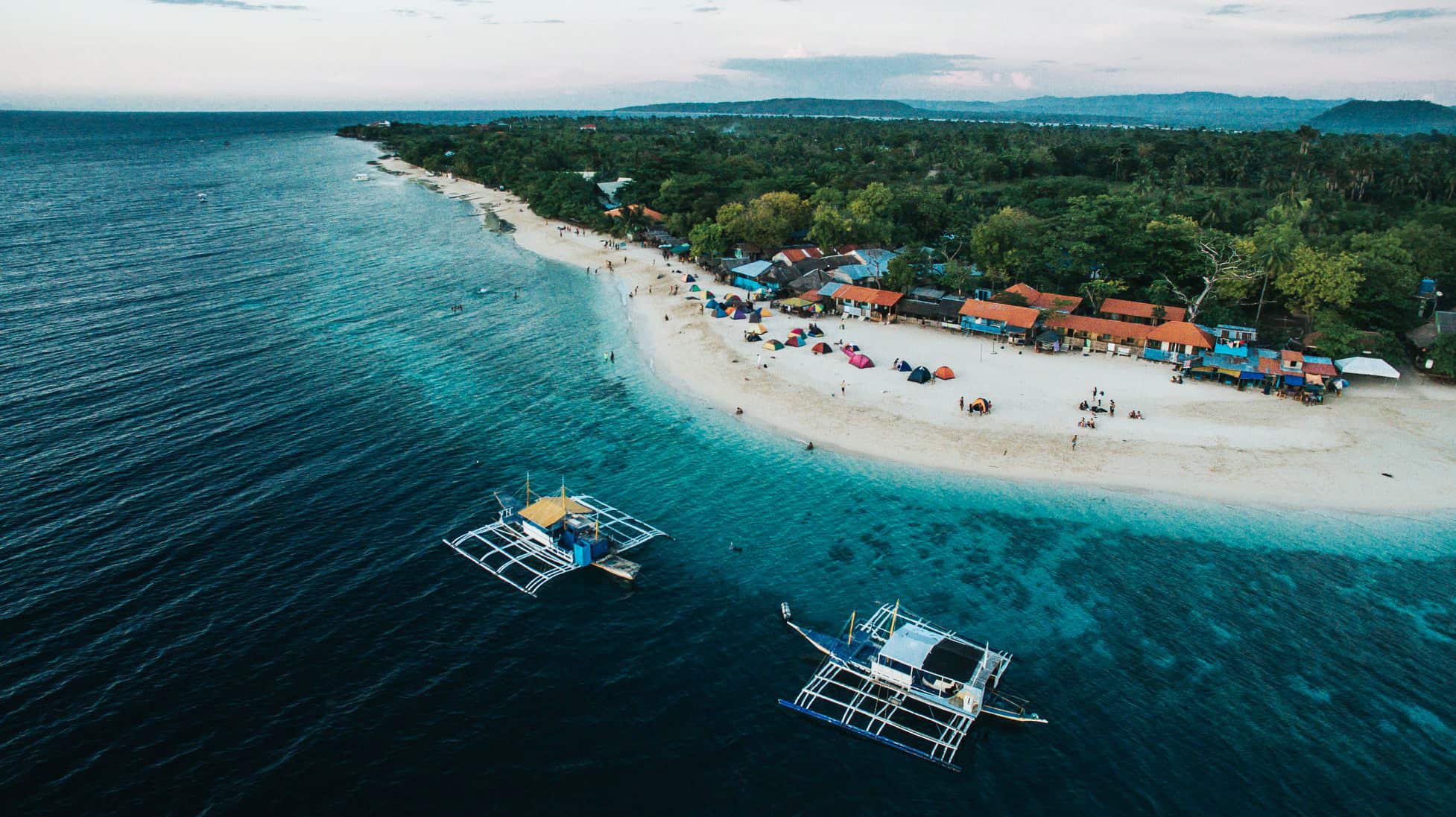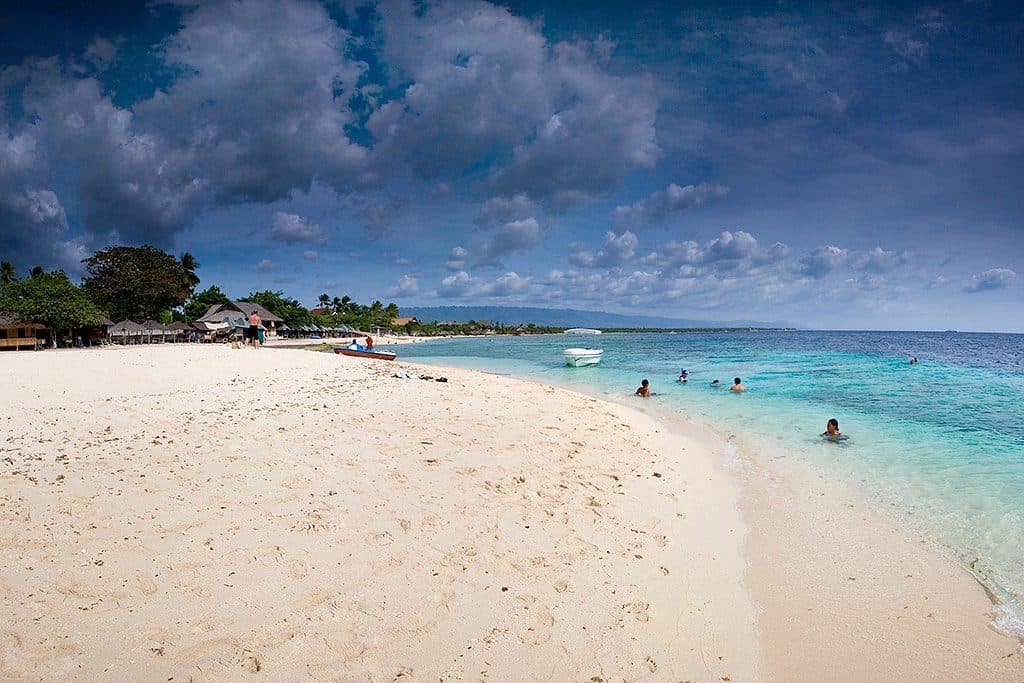 These towns are just located beside one another so a little road trip from one beach to another is a welcome adventure to feet with wanderlust. Moreover, both beaches allow camping on their fine sands so taking two separate days to enjoy each beach makes the trip even more worth it. With just a little cash and some good company, everybody can enjoy a relaxing weekend to the south.
LAMBUG FEES:
Entrance Fee: None
Tent charge: P50 /head on weekdays, P150 /head on weekends (bring your own tent) — if you are staying near/in a resort.
Cottage: P500 per day
Lambug Beach: Brgy. Lambug, Badian, Southern Cebu – 3 hours away from the city
BASDAKU FEES:
Entrance fee: P10-20 per head only
Tent: P100 per tent (bring your own tent)
Tent rental: P500 to 2,000 (depending on the size)
Cottage fee: P300 to 2,500 (rates vary from one resort to another)
Tent Rental: P500 – P2,000 *Rates may vary depending on the size
Basdaku Beach: Basdaku Beach, Moalboal, Southern Cebu – 3 hours away from the city
8. Sardine Run in Moalboal
The Sardine Run is a phenomenon where large numbers of sardines swim about in large groups which are enough to block out the light from the sun. They make their way from the deep into the shallows to feed on planktons. It is not unique to the Philippines and is also an event which can be witnessed in South Africa with the South African Sardine Run holds the title of the greatest sardine run in the world.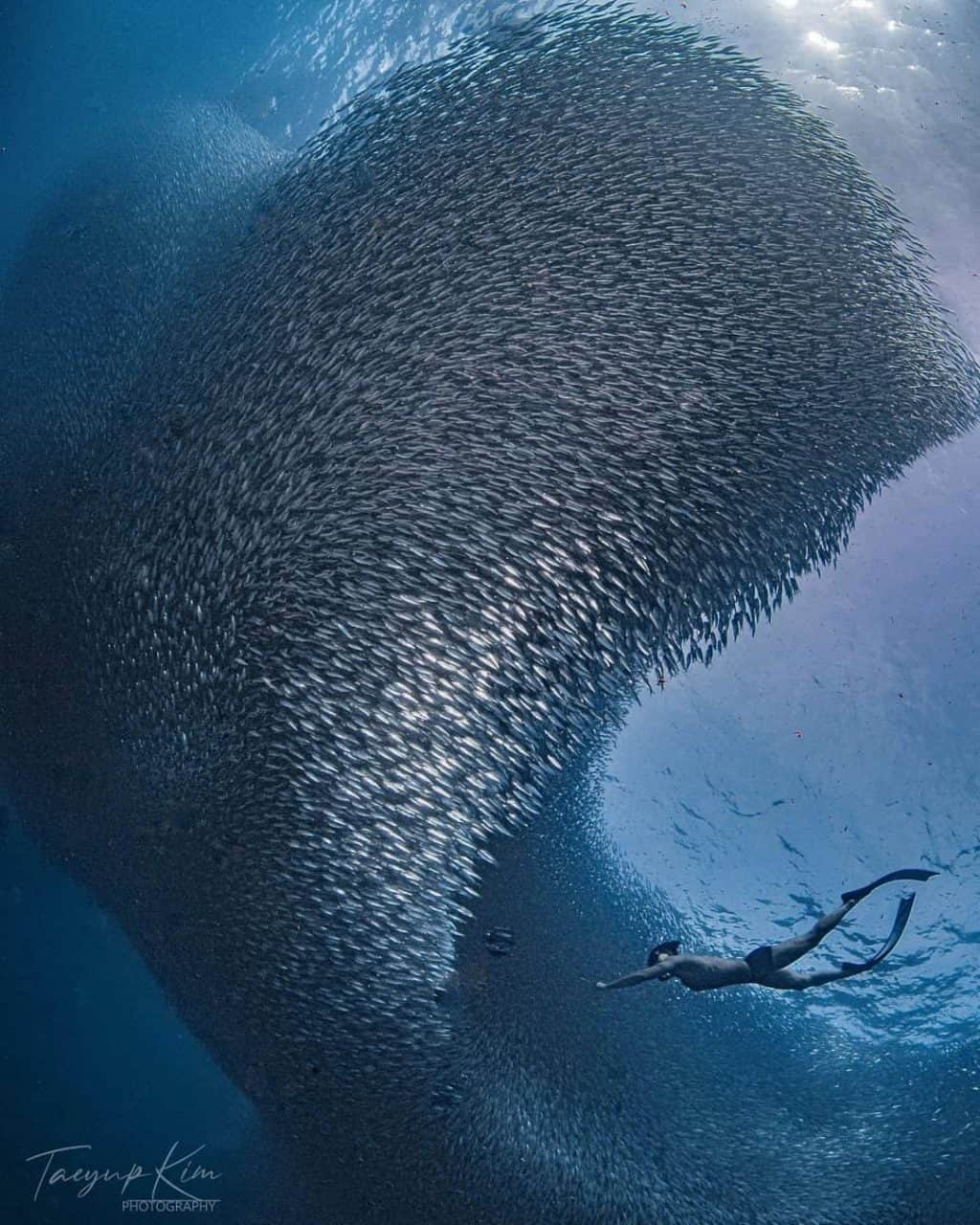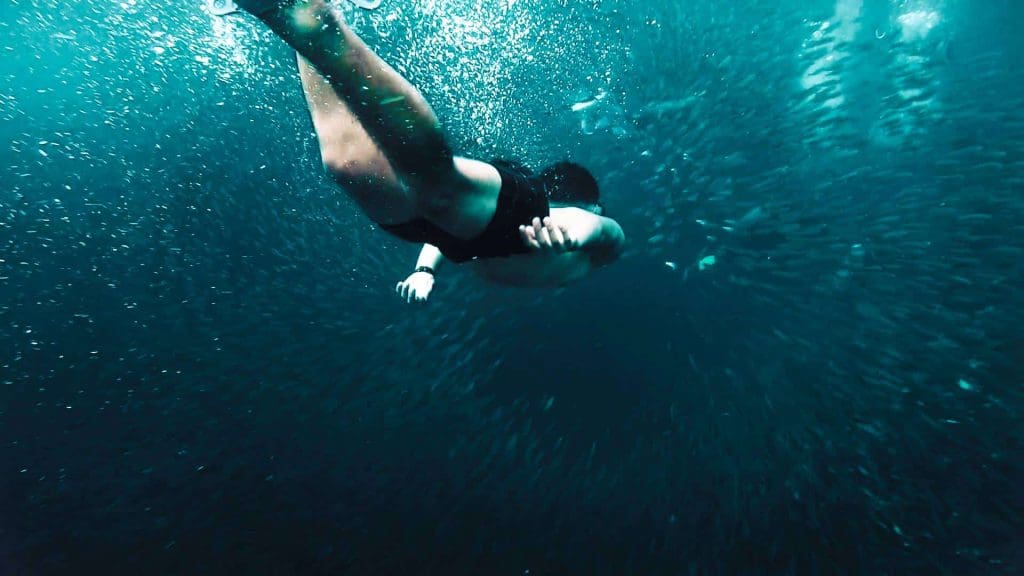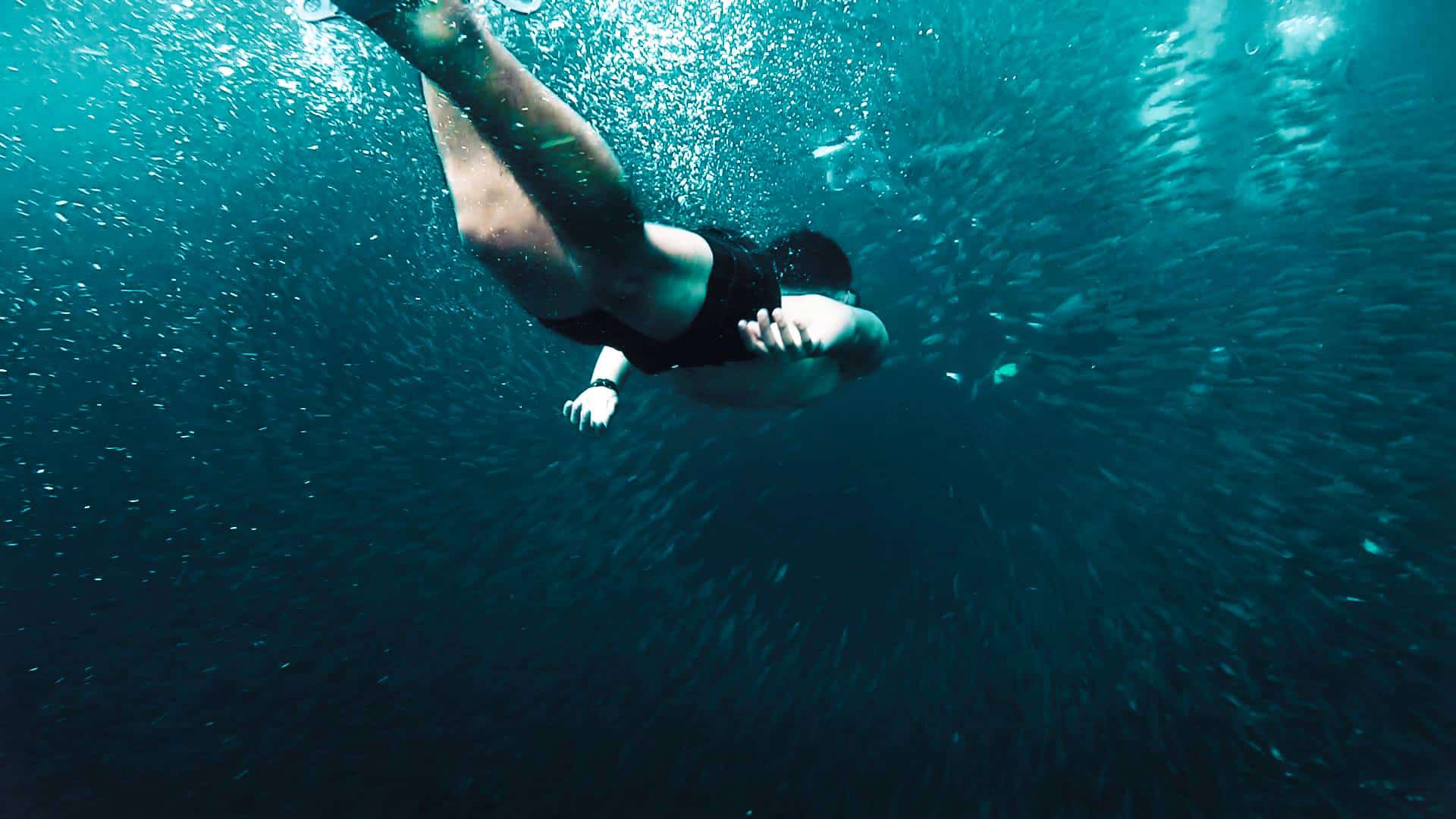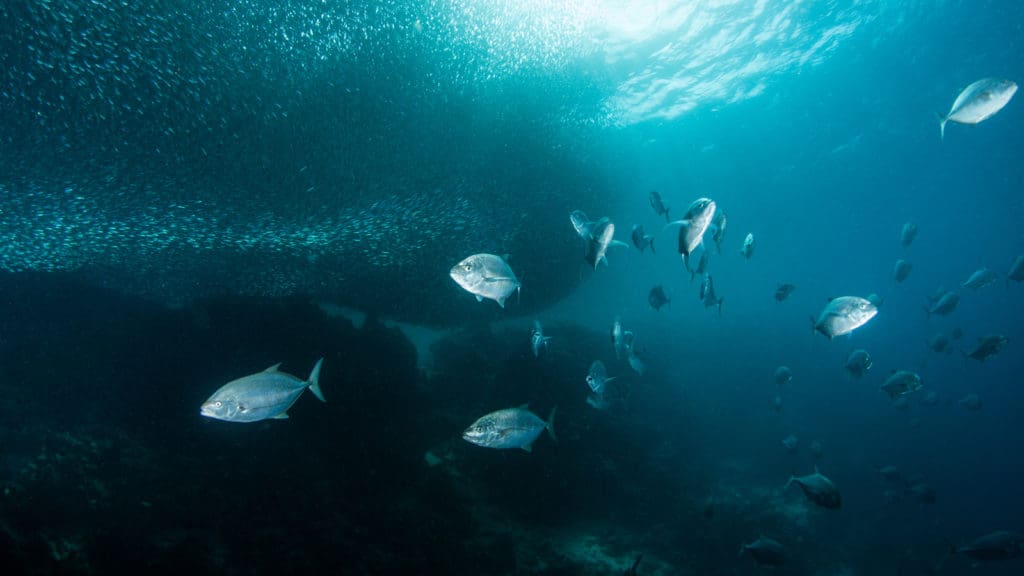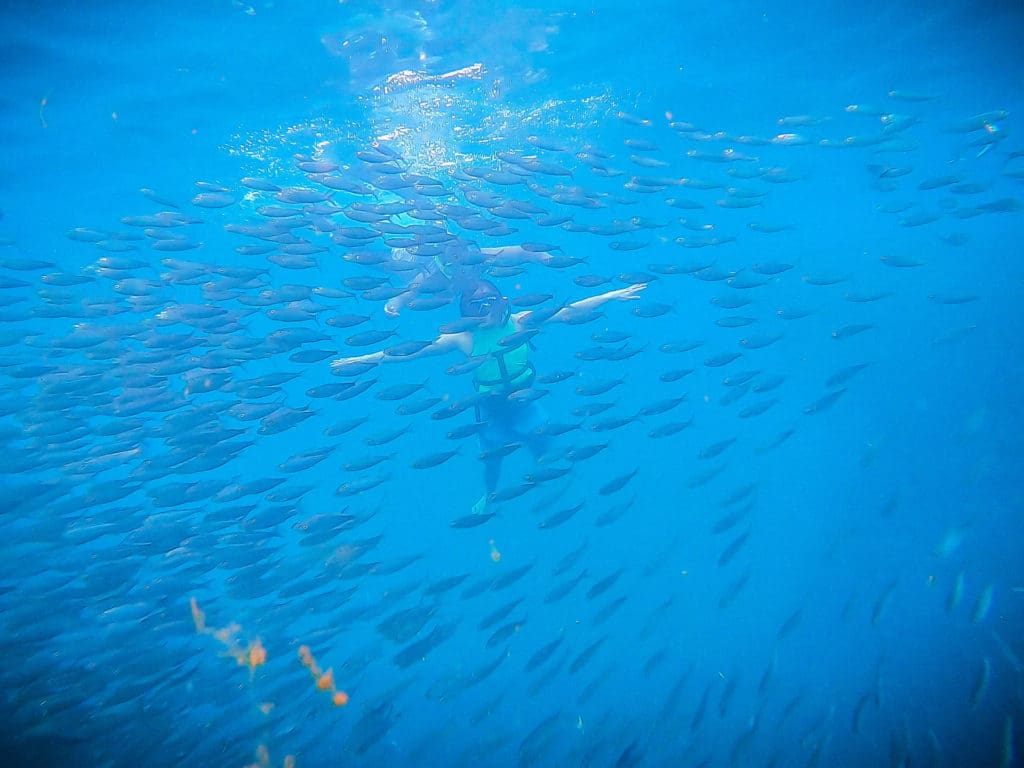 What makes the Sardine Run in Moalboal unique is the fact that it is a naturally occurring phenomenon which can be witnessed 24/7. It is also very accessible from the shore as long as tourists know how to get to Panagsama Beach.
FEES:
Entrance Fee: Free! No need for private boats or tours as the sardines can be found 30 meters from the shore.
Snorkeling Gear: P200 for mask and fins (Savedra Diving Center recommended)
Other information:
Exact Location: Panagsama Beach, Moalboal, Cebu – 3 to 4 hours away from the city
9. Scuba Diving in Moalboal
Moalboal is considered not only as one of the best diving sites in Cebu but in the whole country as well due to the unique underwater views that awaits scuba divers. What makes Moalboal so exciting as a diving destination is the amount of underwater caves and tunnels that divers can traverse. The most prominent diving spot is Pescador Island which is the home of mesmerizing aquatic animals such as the hammerhead sharks and the stunning sardine run. The beauty of its underwater ecosystems is something to witness due to the vibrant marine life and colorful corals inhabiting the deep blue.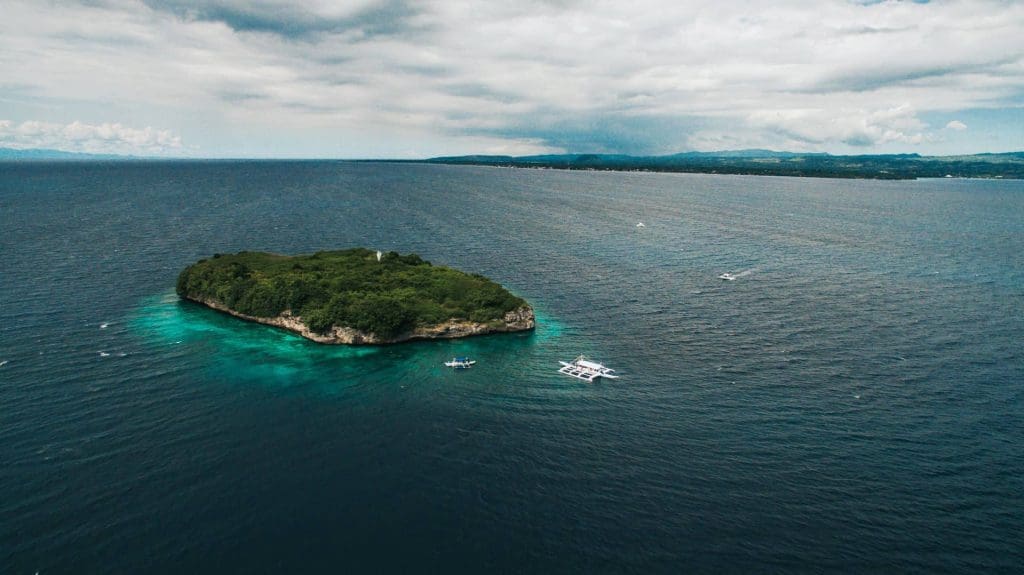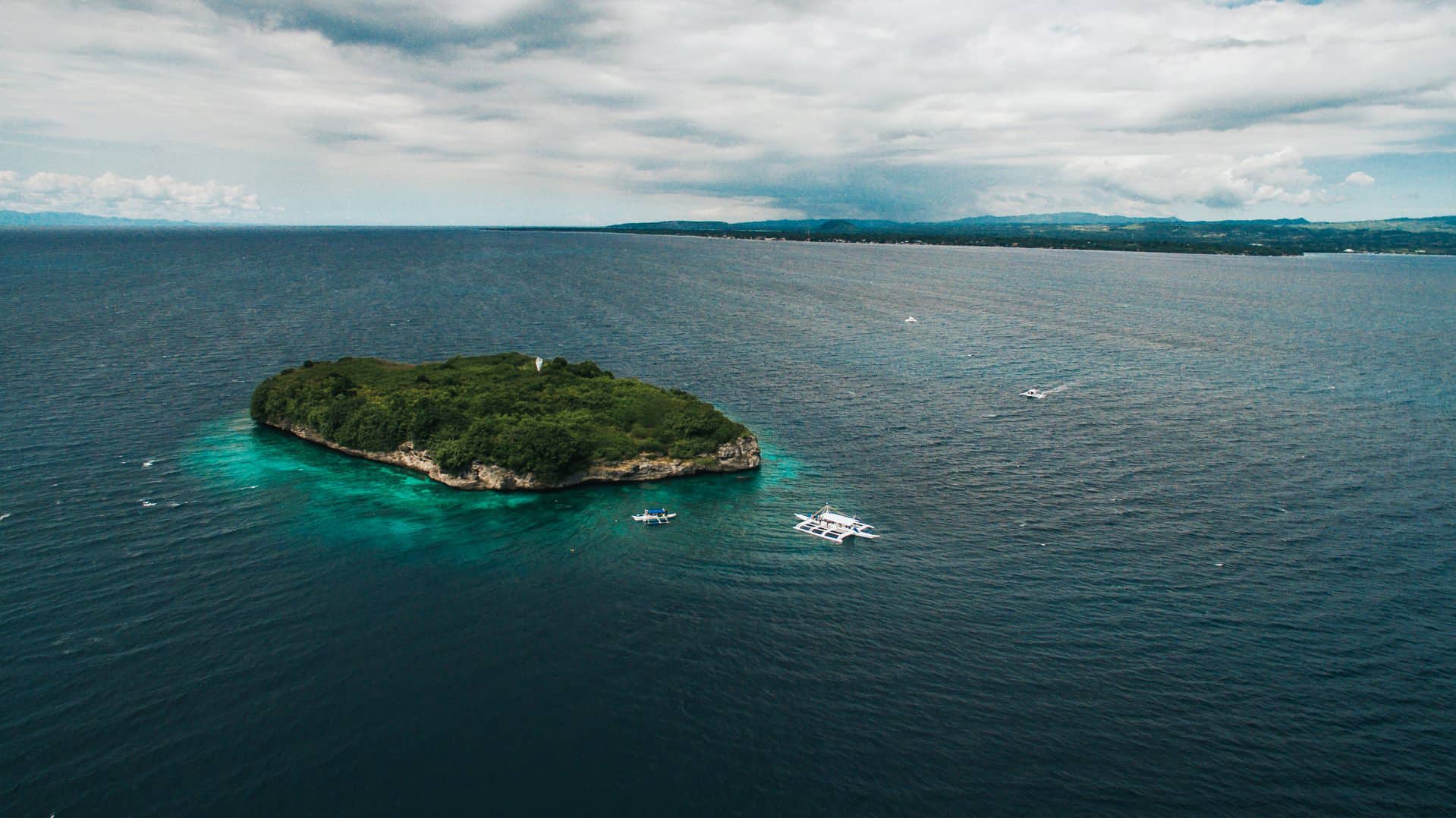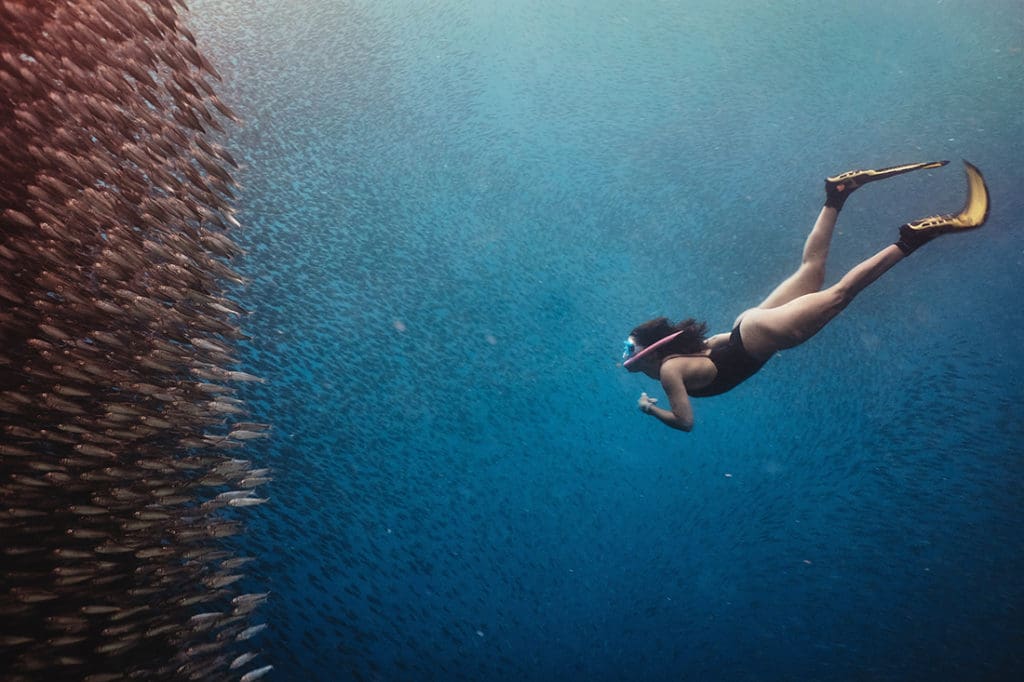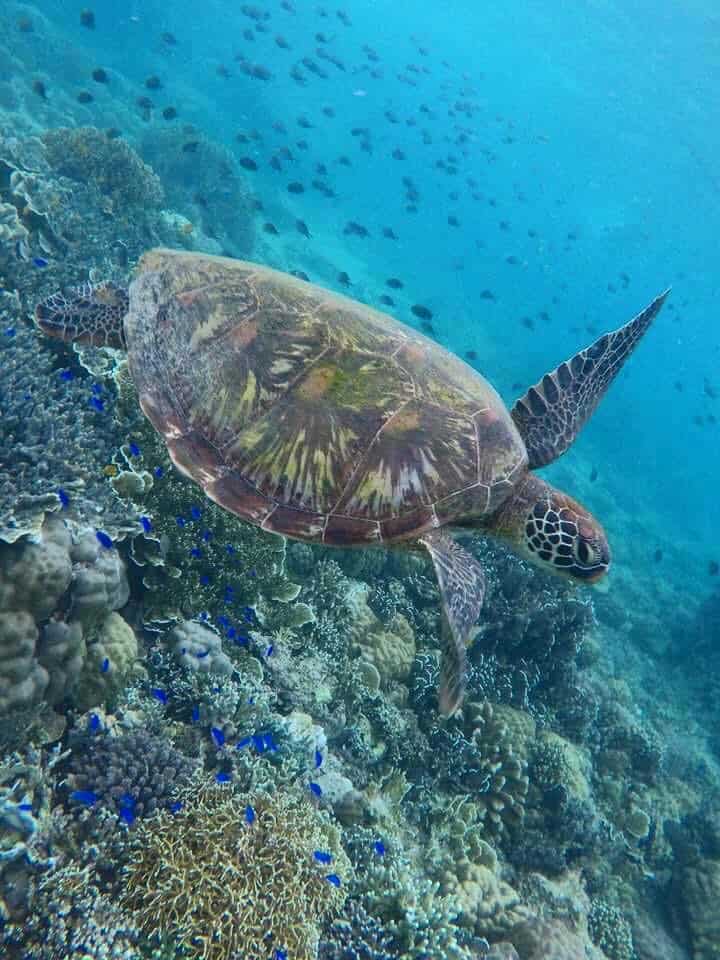 Read More: https://sugbo.ph/2020/diving-spots-in-cebu/
Diving fee: (varies depending on where you avail diving packages)
The Blue Orchid Resort – P39,900 (2 guests, 5 days/4 nights accommodation, and 12 dives)
Savedra Dive Center – Starts at P13, 100 (4 days 3 nights accommodation, 5 dives)
Contact Information:
The Blue Orchid Resort
Savedra Dive Center
Exact Location: Moalboal, Southern Cebu — approx. 3-4 hours away from the city.
10. Glamping in Bluewater Sumilon
Immerse yourself in nature while lounging in the comfort of the high-class glamping accommodations of Bluewater Sumilon. Glamping in Bluewater Sumilon takes the activity to new heights as it elevates the activity to another level with their air conditioned glamping tents – a truly glamorous camping experience. There are event tent mini-bars to quench the thirst of guests whenever the heat of the sun gets to them.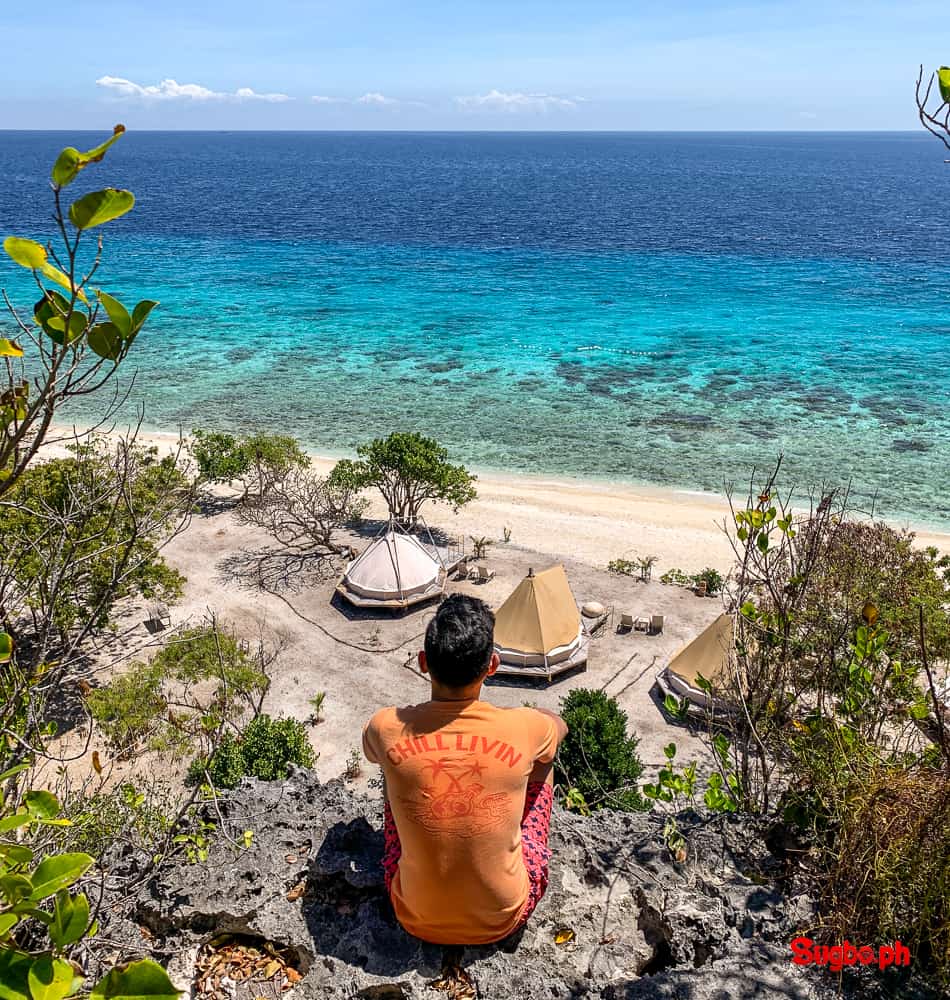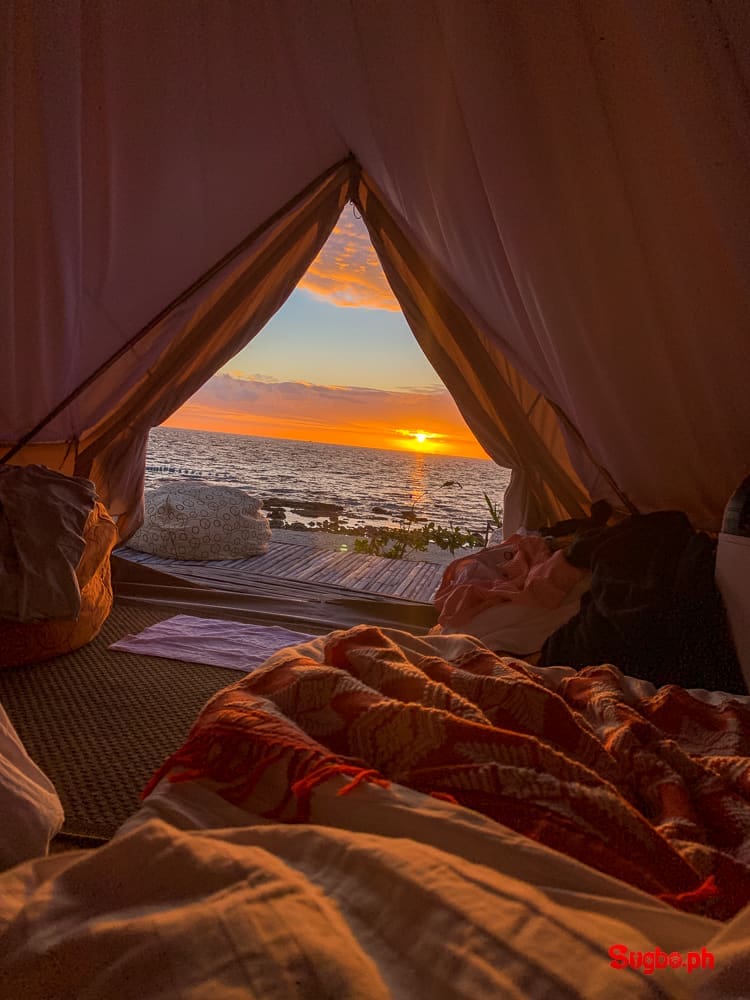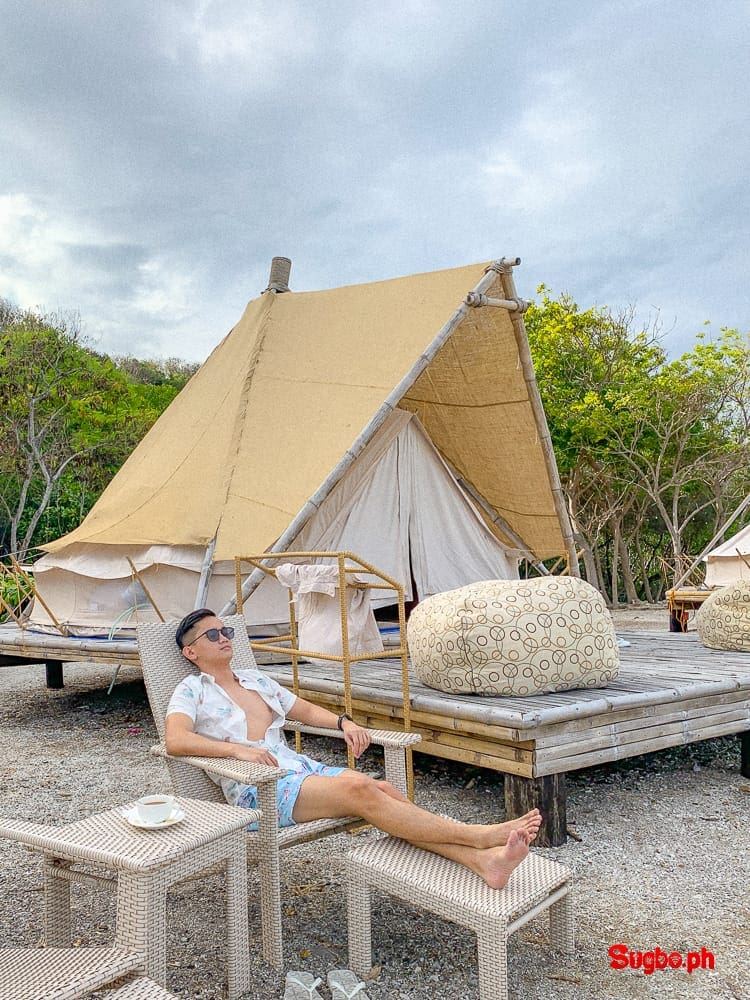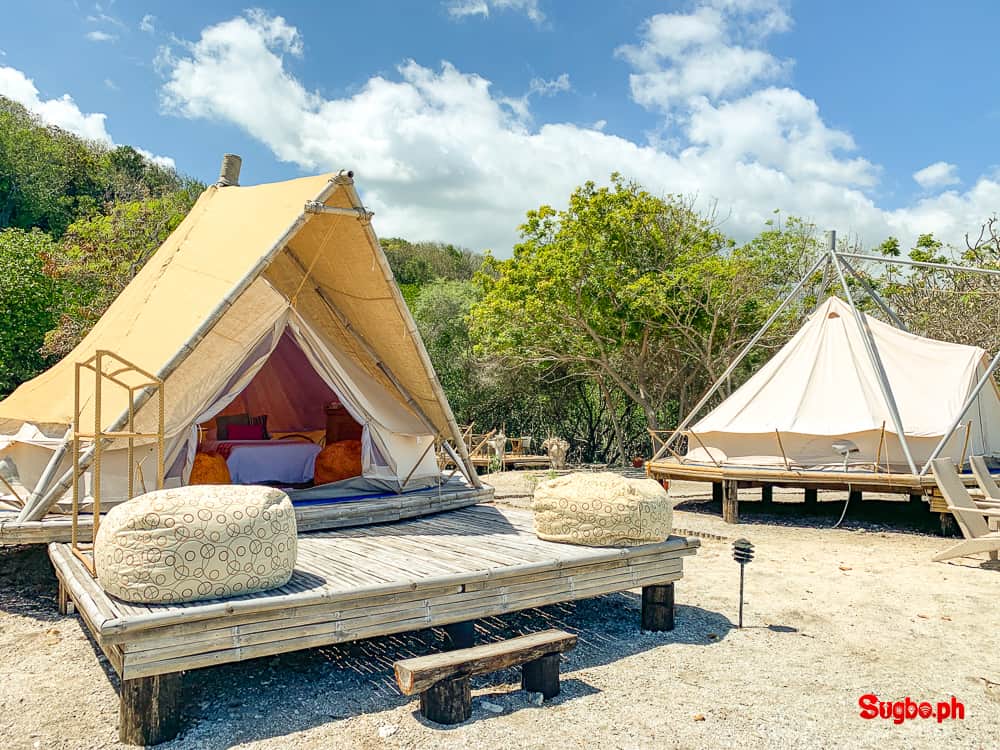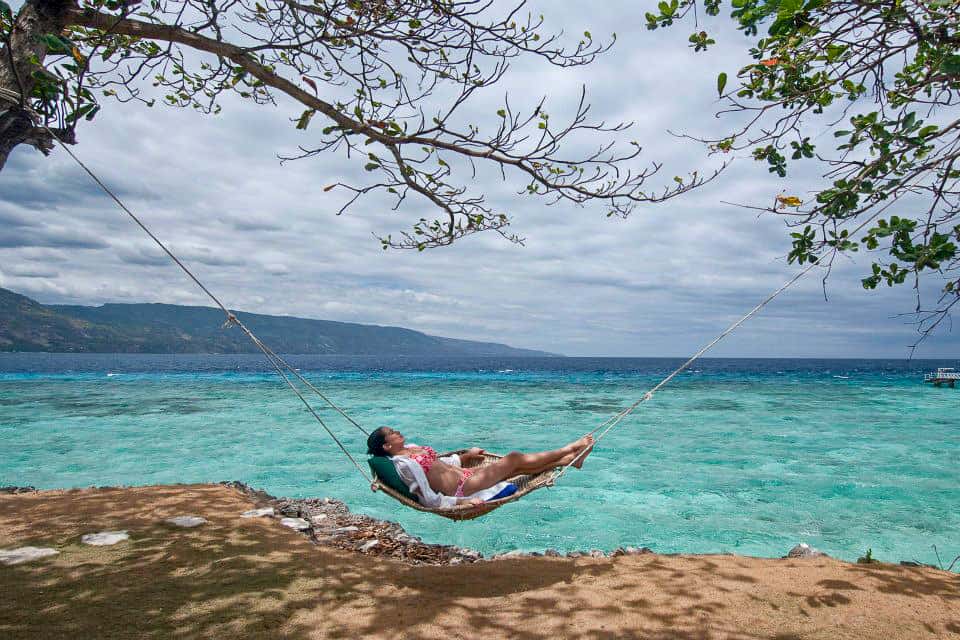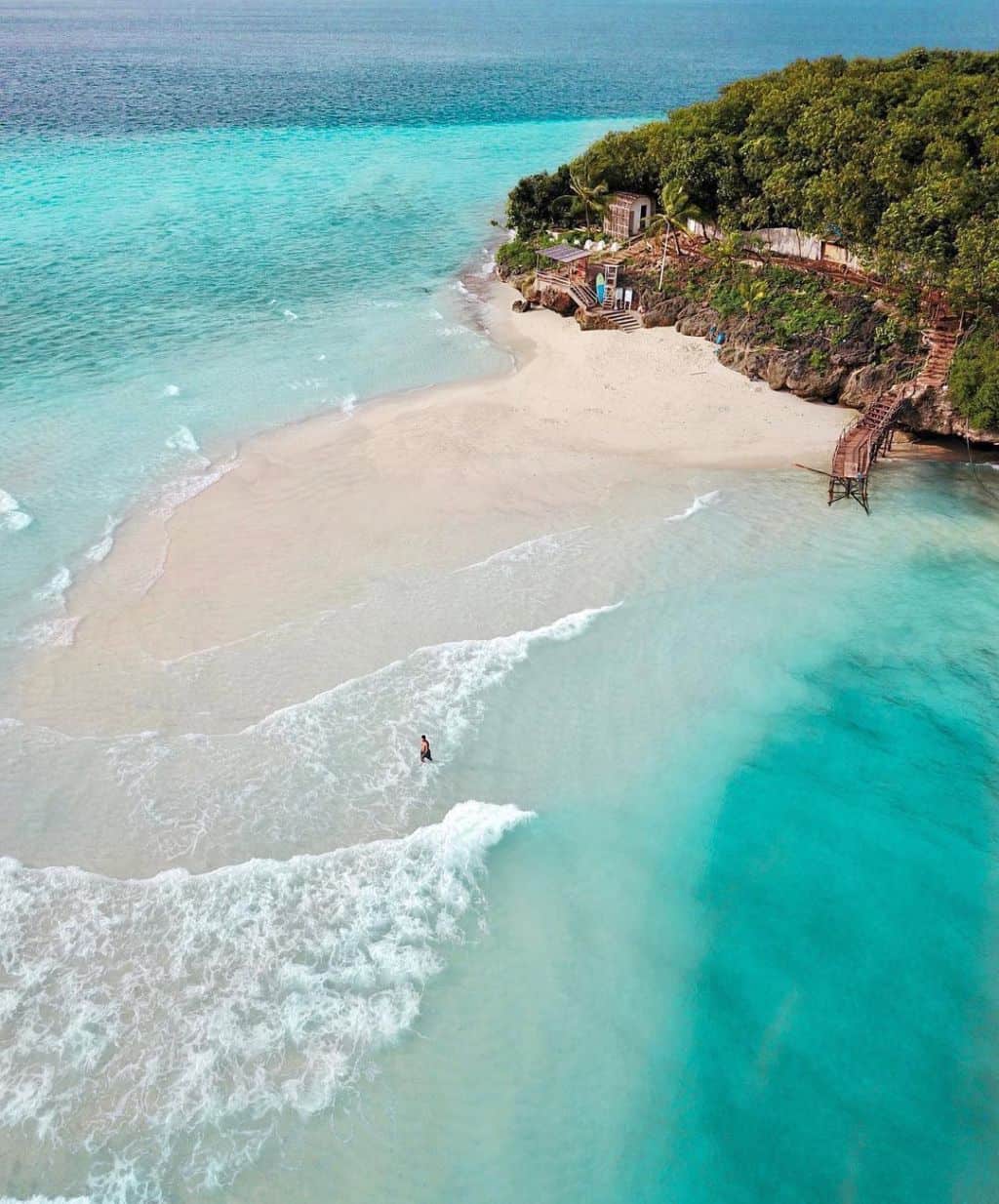 This glamping experience also includes other survival activities such as learning basic bushcraft activities, primitive cooking, knife care, and fire making from their carefully selected camp masters. Learning how to survive has never been so classy.
GLAMPING RATES:
Regular Rate: P14,500 /night, good for 2 persons
Promo Rate: P11,500 /night, good for 2 persons
INCLUSIONS:
Overnight stay at the glamping tent with an air cooling unit
Accommodation for 2 persons
Full board meals (Breakfast, Lunch, Dinner)
In-tent mini bar
Roundtrip boat transfer from mainland Oslob to Sumilon Island and vice versa
CONTACT INFORMATION:
Exact Location: Sumilon Island, Oslob, Southern Cebu – 3 to 4 hours away from the city