Olango Island Group remains to be a stunner. Its beautiful beaches, marine sanctuaries and other spots have always created a lasting impact to those who have visited the place. A motorized boat away from mainland Lapu-Lapu City, this island group is one of the top choices of those people from the metro seeking peaceful refuge without having to go far.
Olango Island Group is composed of seven (7) small islands namely Olango (the largest and the most famous), Sulpa, Guilotongan, Nalusuan, Caohagan, Camungi, and Pangan-an. This group of islands is about 5 kms from the island of Mactan and is a little over a thousand hectares wide.
But don't let its size fool you because it has nothing to do with how big the experience you will get once you set foot here. Here's a checklist of the things that you can do when travelling to Olango Island.
1. EXPLORE WILDLIFE AND MARINE SANCTUARIES
One very notable feature of Olango Island is it being a home of different wildlife and marine sanctuaries. While you're here, you can explore the different sites where rich biodiversity thrive and are protected by both the local government and its citizens. It's also a way of educating ourselves about the island's flora and fauna and how our simple practices can, in one way or another, affect the larger picture of our region's ecosystem.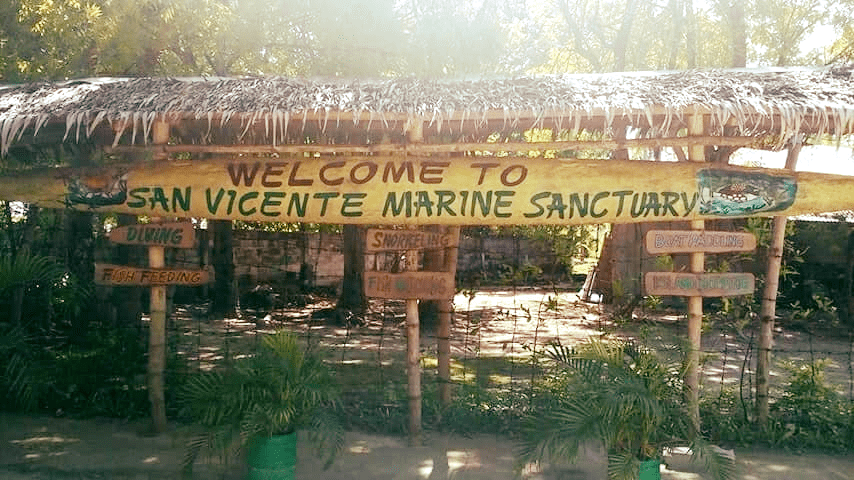 Olango Island Wildlife Sanctuary is your first stop. It serves as a major refueling station for approximately 40,000 migratory birds. Imagine yourself seeing a haven of birds coming from Siberia, Northern China and Japan – that's just life-changing! Accordingly, there are 97 species of birds in Olango, 48 of which are migratory birds seeking refuge from the winter climate, while the rest are resident birds of the island.
To be able to see a large concentration of birds, you will have to visit at least two hours before high tide. The peak months are October to November for the southward East Asian–Australasian migration, and February to March for the northward leg. Several species of birds that are found here include Chinese Egret, Little Egret, Little Heron, Grey Plover, Kentish Plover, Greater Sand-Plover, Far Eastern Curlew, and Eurasian Curlew.
Another sanctuary that you need to visit is the San Vicente Marine Sanctuary. It was established to protect the marine resources that serve as the livelihood of the locals in the area while promoting marine diversity. It boasts sandy beach, seagrass beds, mangrove forests and marsh grass to name a few. This paradise spans approximately 4,482 hectares.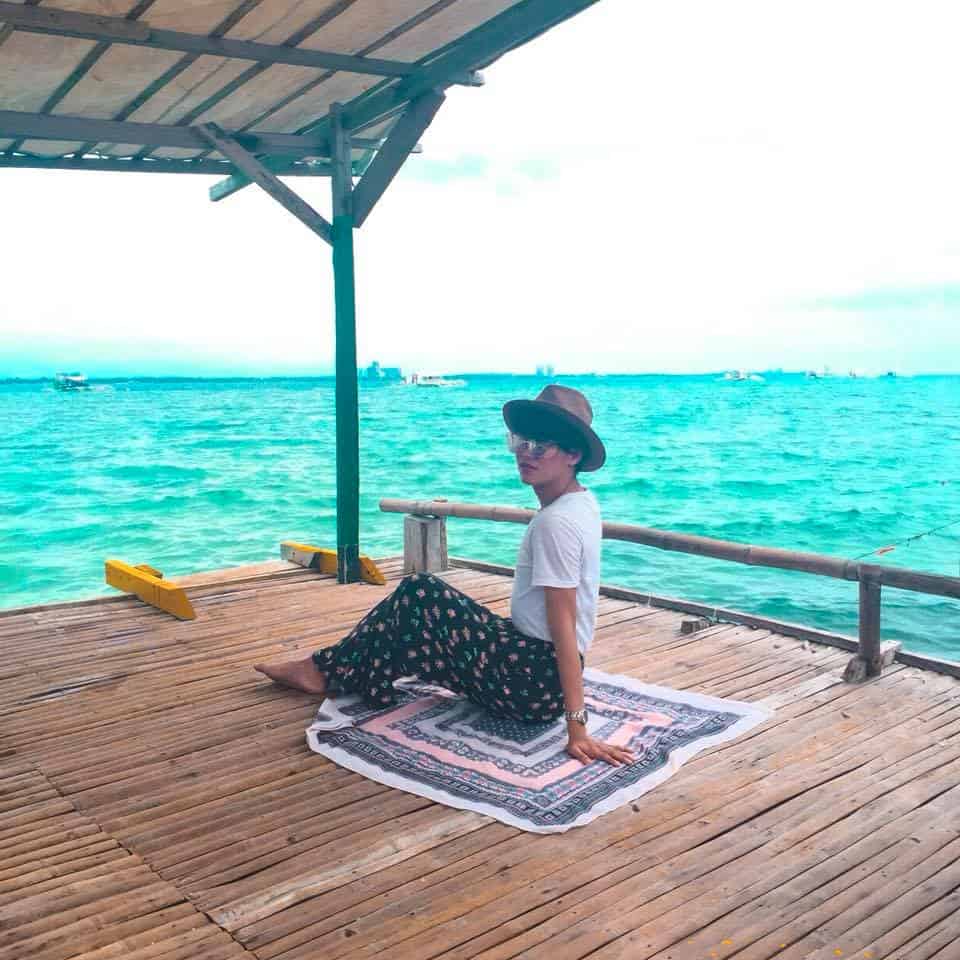 One famous activity to do while in this sanctuary is to walk on the boardwalk made of bamboo which passes through the mangroves. At the end is a "floating" cottage where underneath those are fishes of different kinds ready to be fed.
Last but not the least on our list is the Asinan Eco-Tourism Park. It features the iconic bahay-kubo-inspired accommodation sitting in the heart of Olango Island. You will never go wrong spending the night with a homey feels like that of the 'payags' that we know. Renting a tent and setting it up in the spacious grounds of the park is also another option for you to spend the night.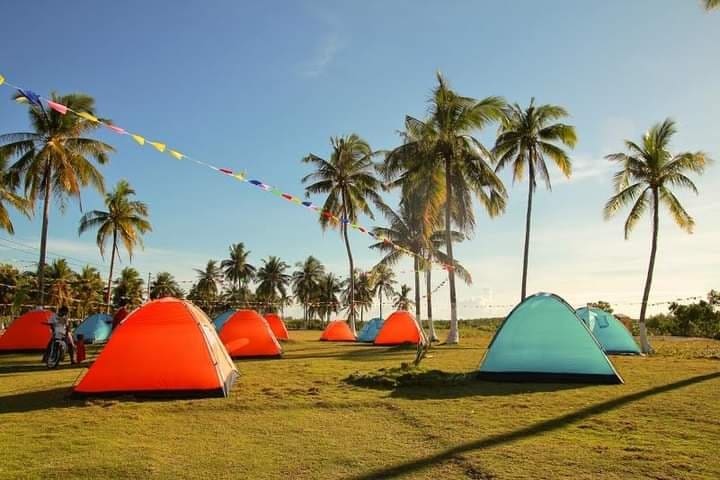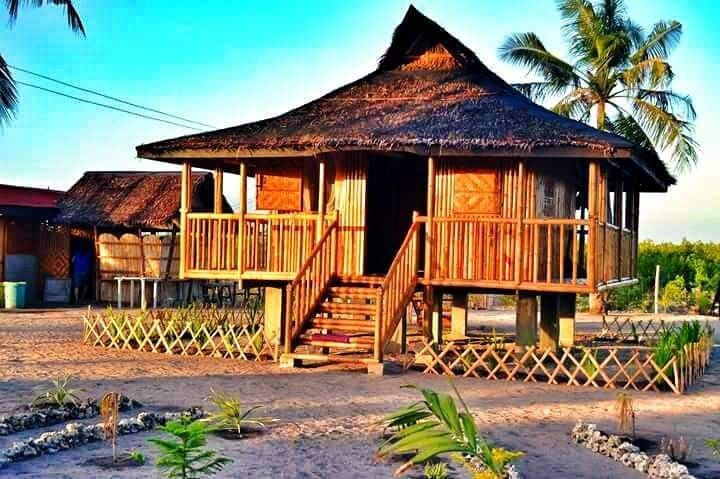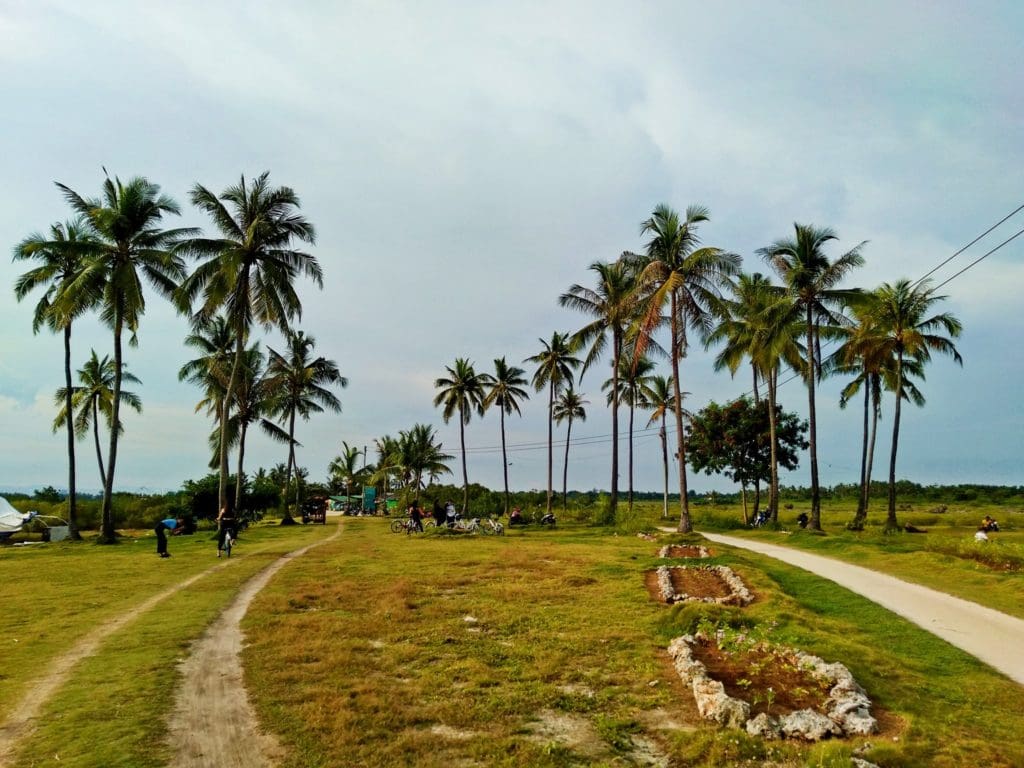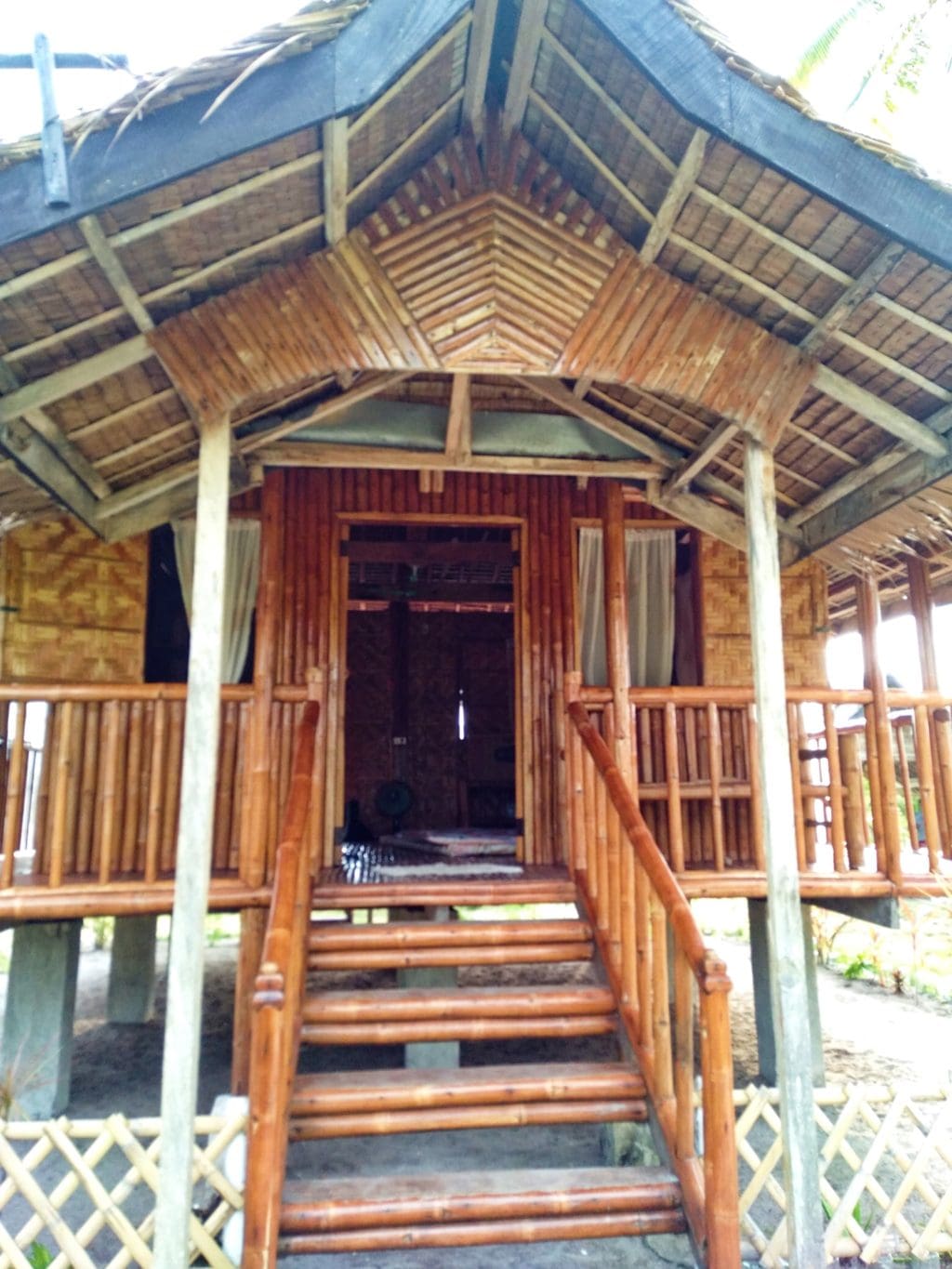 You can maximize your stay in this part of Olango by renting their paddle boats and wade your way through the waters. They also have tables for rent if you choose to stay for the day and swim.
2. GET SUN-KISSED IN THE ISLAND'S BEACH RESORTS
Swimming is the best part when you're in Olango Island. Travelers will never be disappointed of how awesome the beaches here and how clear the waters are. You can't resist the invitation of the sea.
Talima Beach Villas and Dive Resort assures everyone a paradise-like retreat. Secluded in a private location on a coral rock cliff, this resort is perfect for a total rest and relaxation. It is for everyone – couples, groups, divers, snorkelers – who wants to get away from the hustle and bustle of the city life.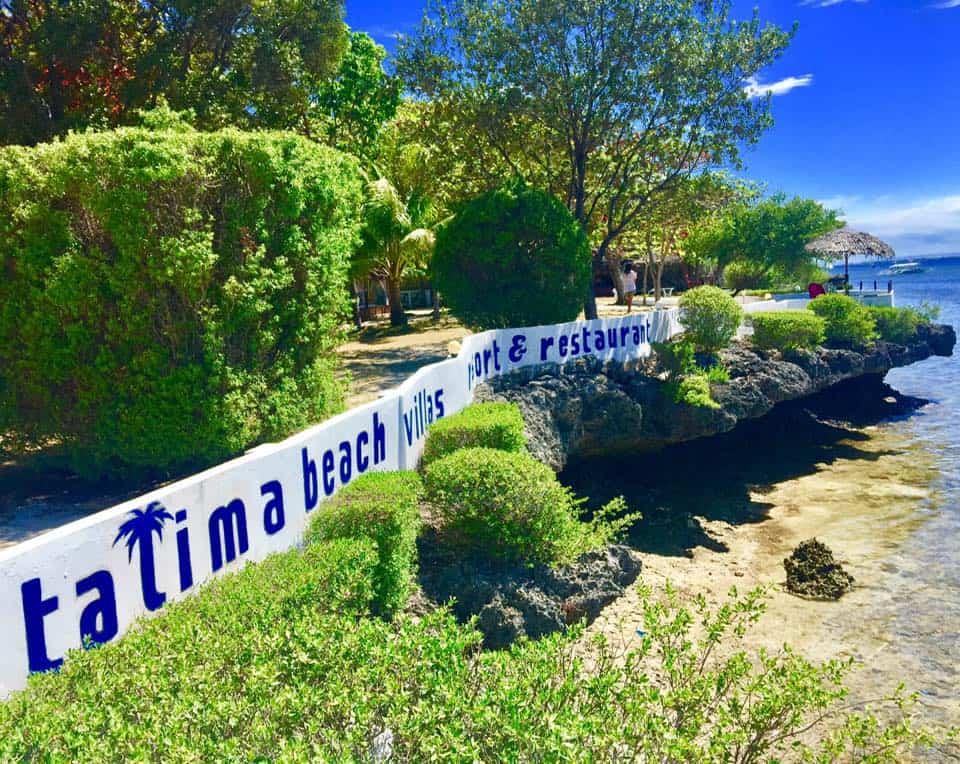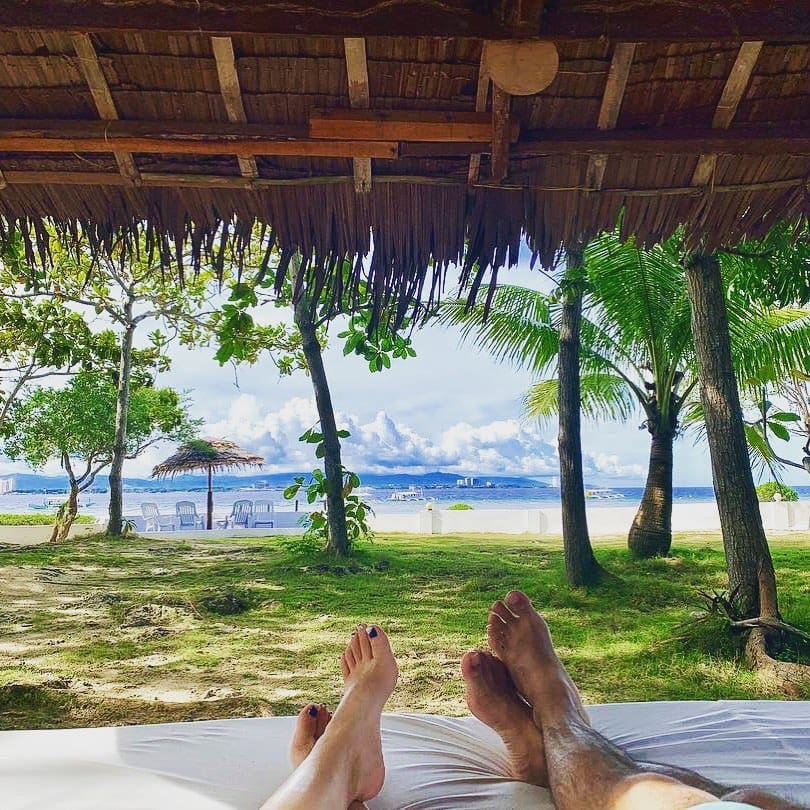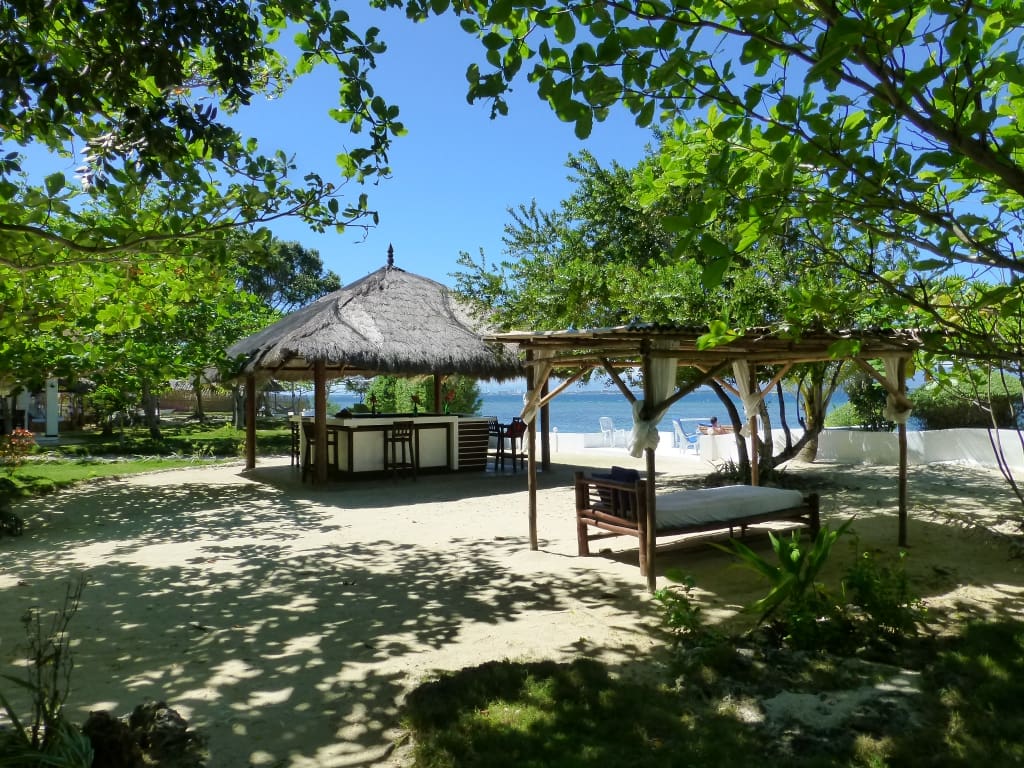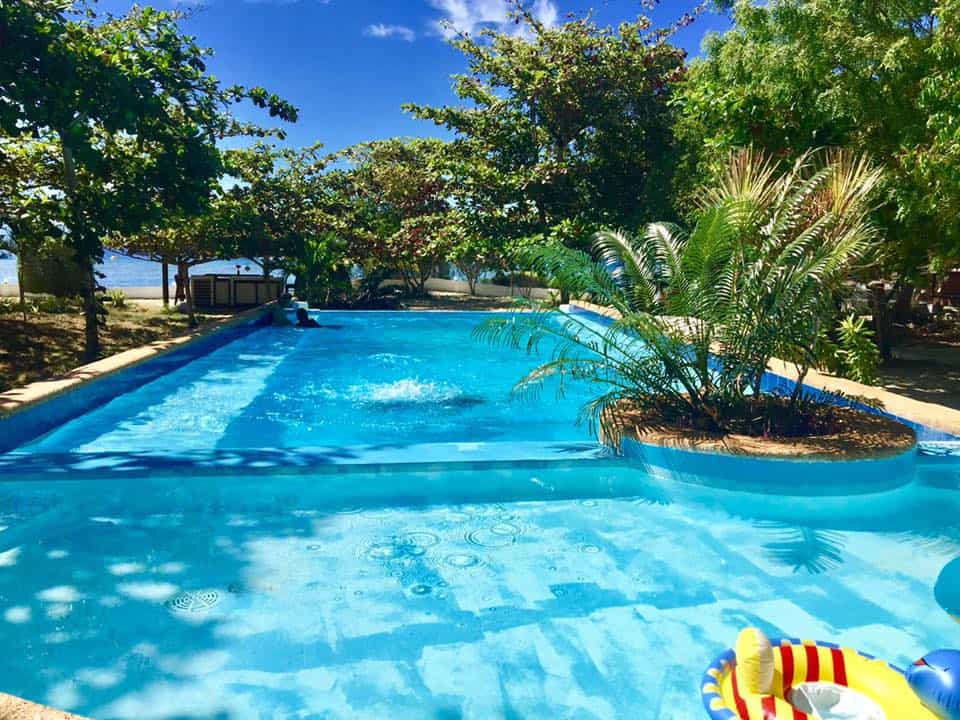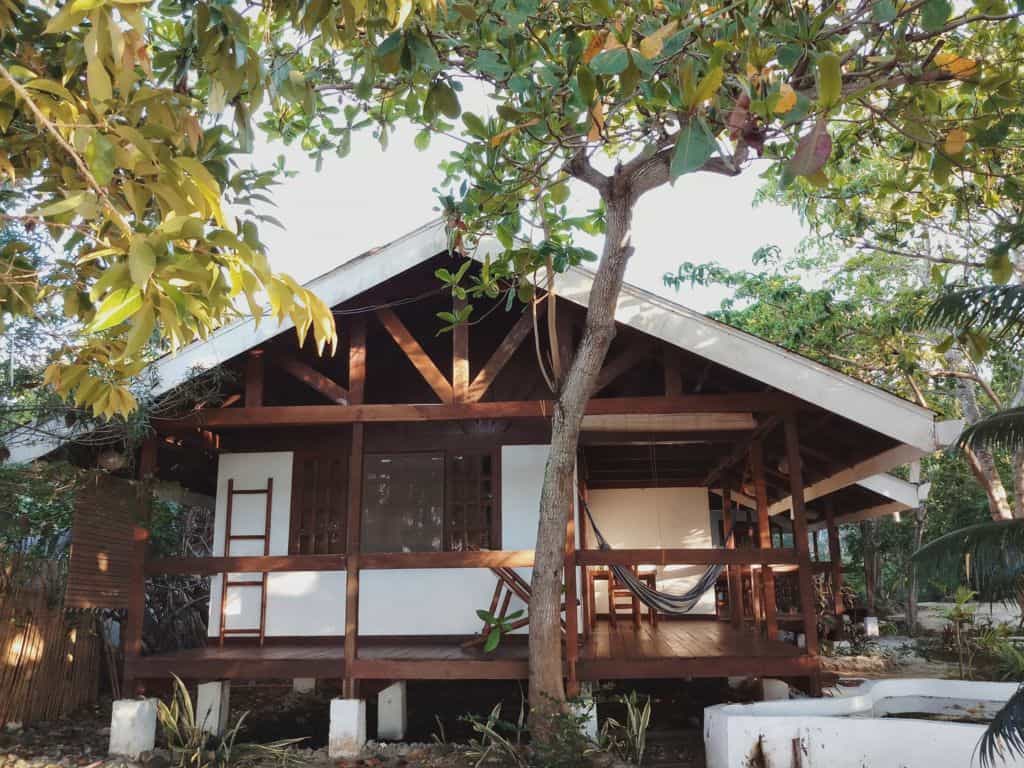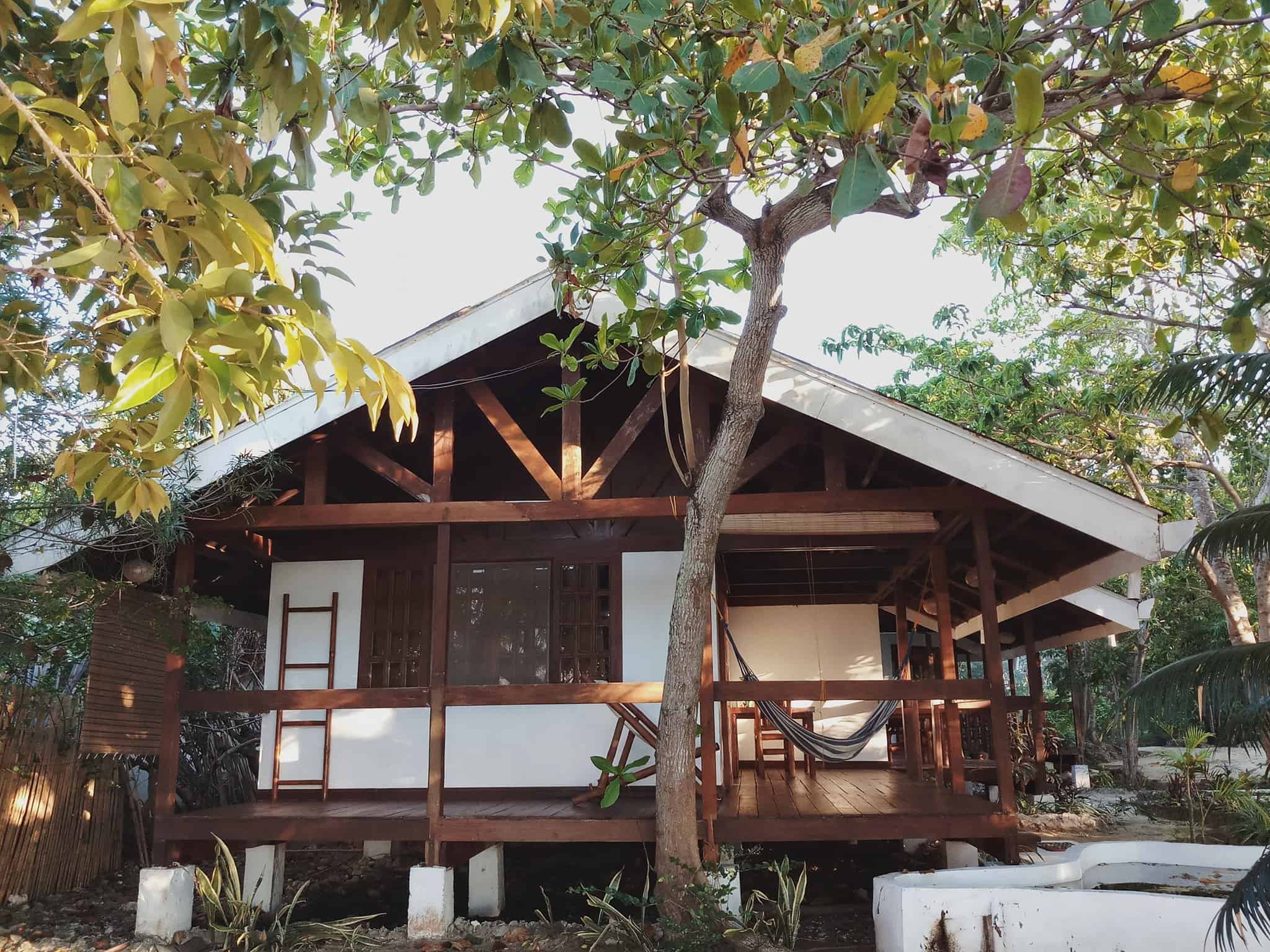 Enjoy the day in this resort by snorkeling in their 14-hectare fish sanctuary, relaxing in their infinity pool, wellness massages, parlor games, badminton and other beach activities including watersports. They can also arrange island hopping tours. The place is surrounded with papayas, bananas, Talisay and palm trees.
Sagastrand Beach Resort is another popular accommodation in Olango Island. Guests can rent either a house, an apartment, or a room with a very nice view towards the garden, the sea and Cebu. It boasts a 75-meter white beach but is also very accessible form the highway, one thing that a tourist needs especially if one wants to maximize the time visiting all the best places in the island.
In Sagastrand, you can make use of their nice garden facilities for both activities and relaxation, or you can explore Olango Island by arranging a tour with them. From the resort, there is a 10 minutes-walk to the famous Olango Island Wildlife Sanctuary and a fish sanctuary just outside their beach.
If you want to pamper yourself with an exclusive and grand accommodation without spending much, Casa Blanca by the Sea is for you. This resort will make you feel like a royalty during your stay. It boasts comfortable rooms and a pool that will beat the heat away. From the outside, the structure looks very grand in its white paint complemented by the reflecting blue waters of the pool in front of it. Your Instagram posts won't be bland, swear.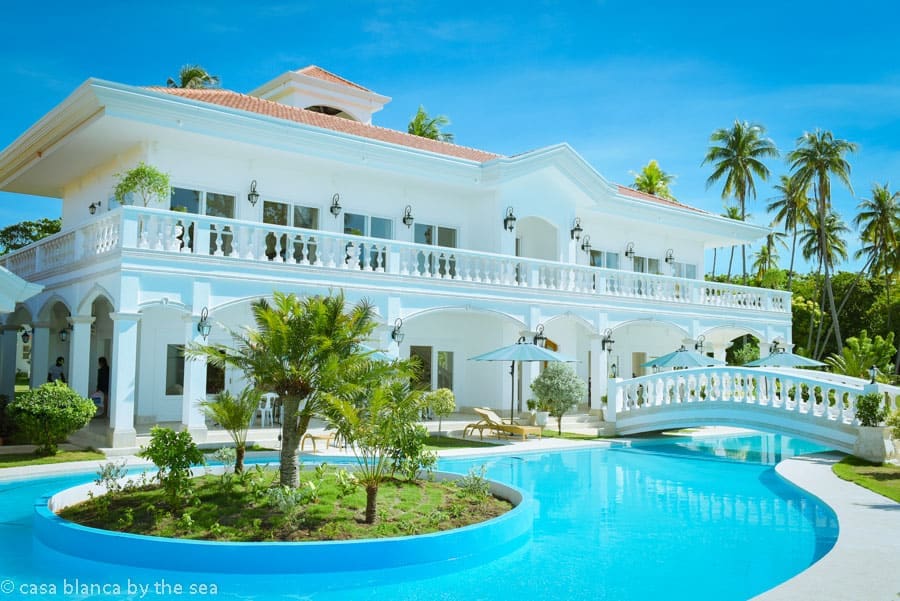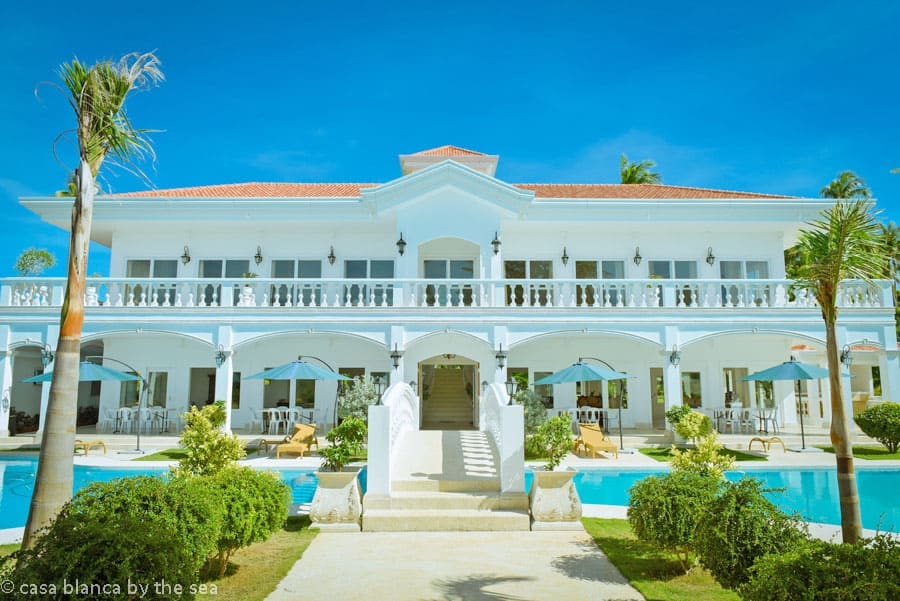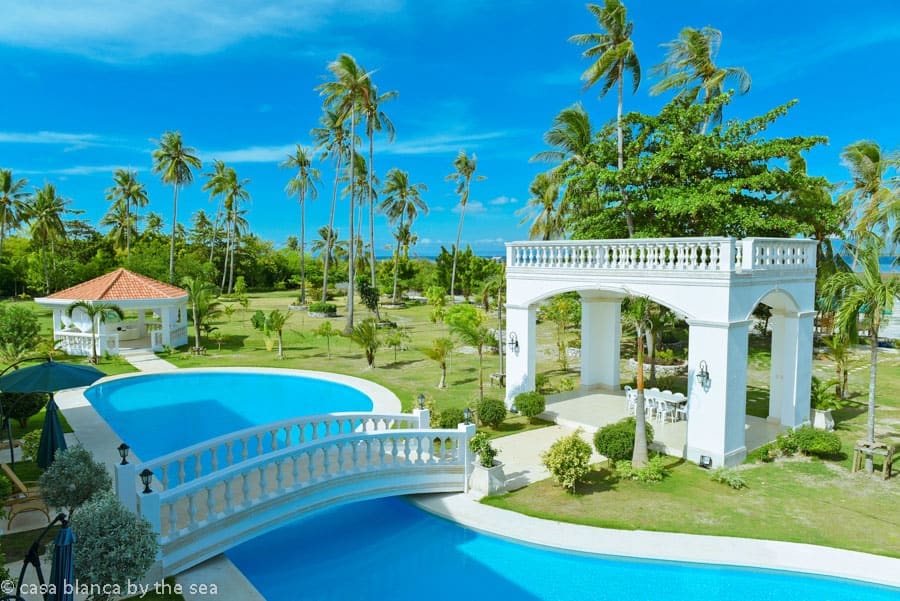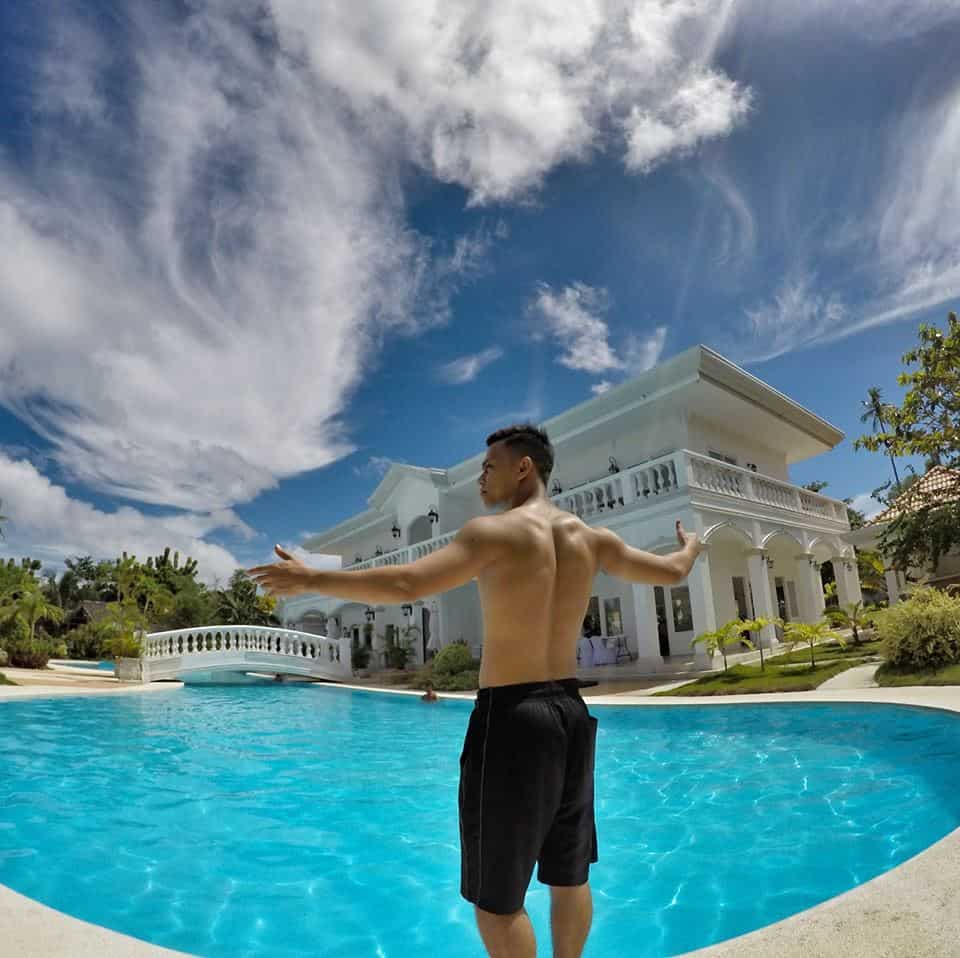 This a private resort located that sits on a lush 2.7 hectares land area. The resort name is derived from the Spanish words "Casa" which means Home and "Blanca" which means White.
3. DIVE INTO THE DEPTHS
It is without a doubt that the wonders of Olango Islands aren't only limited to what we see above the surface of the waters and in the shores. The display of magnificent views is even grander and more colorful underwater.
Santa Rosa Diving Site allows you to experience heavenly feels underwater with sights of corals, fishes, and other marvels we can only witness when diving. The good thing about this diving spot is its suitability for all levels of divers. Open water divers can dive on the slope before the wall while more experienced divers can dive with bigger fishes.
This diving site is at the south end of the Talima diving spot. It is well-known for underwater macro-photography. Why not? It has all the critters, fingerlings, and school of fishes living around the scattered corals. Bigger predators around are ready to ambush little fishes.
Aside from Santa Rosa Diving Site, there are also other interesting spots for dive enthusiasts in the island including the Talima Sanctuary, San Vicente Dive Spot and Tingo Point. You can ask assistance from the lobby attendant of your hotel accommodation if you want to experience the pleasure in diving into the depths of Olango waters.
4. STROLL AROUND AND FEAST ON FOOD
And yes, who would forget tasting the food in Olango Island? The Floating Restaurants in the coastal Brgy. Caw-oy, Olango Island serves fresh seafood and other delicious meals that will satisfy your gastronomic interests. Although termed as 'floating,' these restaurants aren't really floating but are resting on wooden stilts. The area is spacious, and you can be guaranteed of a hearty meal while you feel the breeze of the air and the watch the full expanse of the sea.
Here, you will be given the option to choose your main ingredient from a variety of fresh catches like prawns, crabs, lobster, and fishes. Then, you will decide how you want them prepared – grilled, fried, steamed, boiled, etc. What a good way to end your Olango Island trip, right?
You can rent a bicycle if you want to take your time to stroll around the island and get some small talks with the locals. It's always better if we immerse not just to the sceneries but also to the people that form the communities protecting these beautiful pieces of nature.
HOW TO GET THERE?
Exact location: Olango Island, Lapu-Lapu City, Cebu
BY COMMUTE: Ride any jeepney to SM City Cebu. From there, you can ride a 01K jeepney going to Parkmall or if you are from Cebu City, you can ride 01K jeepney from Emall. When you get to Parkmall, ride a jeepney heading to Soong and drop off at Hilton port beside Movenpick Hotel. Ride a motorized boat going to Santa Rosa Port of Olango Island. You can then travel by bicycle or a motorcycle to get to the different tourist attractions in the island.