The world is fighting together against the spread of CoVID-19. Every country, down to the local government units and the citizens, works on their own ways and strategies to combat the pandemic. And the Cebuanos are shining in times of pandemic.
After a fellow Cebuano develop a mobile app to help trace locations of CoVID-19 PUMs or PUIs, comes another heartwarming news of a team of Cebuanos setting up disinfectant-spraying booths, also known as the SunnyTation Tents, for the public and private hospitals in Cebu, major public spaces, and vulnerable communities.
The SunnyTation Tent is a chamber installed with a sprinkler system that mists out a disinfectant solution for individuals prior to entering a public space.
The first Sunnytation has been recently installed at Chong Hua Hospital – Mandaue. Meanwhile, the first batch of 'Sunnytations' will be rolled out in selected hospitals in Cebu, supermarkets, pubic markets, pharmacies, PUV terminals, and BPO offices.
Check out these Facebook Posts from Jumax Morgia:
Help and Donate now!
Be part of this initiative by donating.
For material donations, contact Aaron Guanzon at 0917-322-6698.
For monetary donations, you can fund to:
G-Cash: 0906 242 0698
BPI: 9139209343 (Account Name: Neil Andrew Menjares)
For contractors: Contact Aaron Guanzon at 0917-322-6698 or Yen at 0977-163-1586.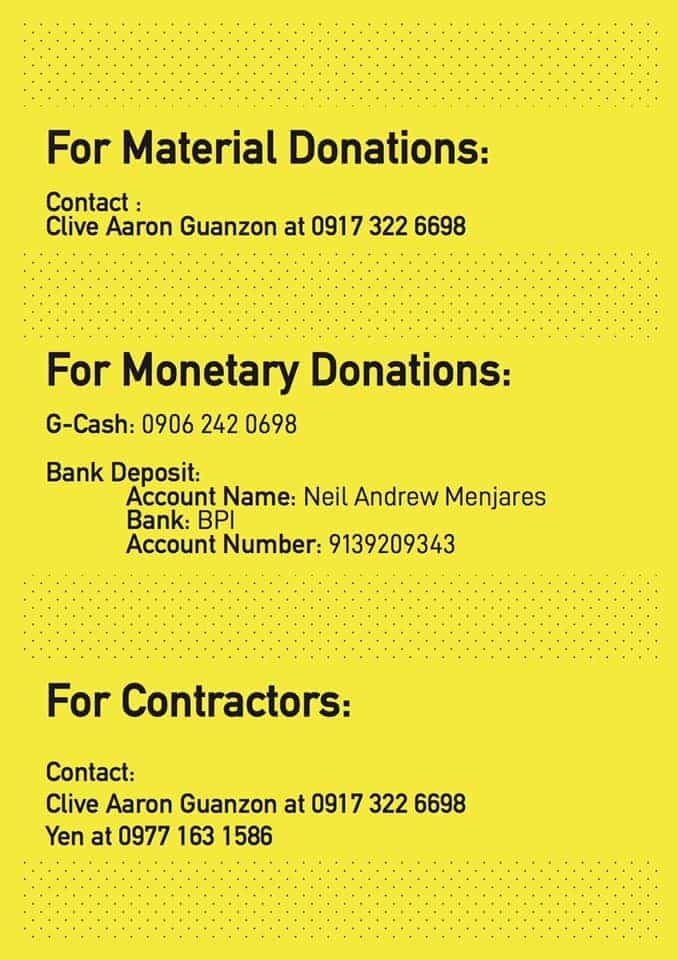 COVID-19 Cebu
As the threat of the Coronavirus 2019 or COVID-19 rises every day, the Cebu province has taken a proactive approach and is pulling all stops in protecting the island. Here's everything you need to know about COVID-19 and its symptoms: https://sugbo.ph/2020/corona-virus-in-cebu/
With this, an Executive Order was issued for the implementation of the drastic but necessary measures to avoid the spread of the virus. For more information, head on to: https://sugbo.ph/2020/cebu-implements-drastic-measures/
If you are sick and think you have symptoms of COVID-19, seek medical attention, call the local Coronavirus Health Information Line for advice: 0922-397-2334 / 0943-568-3298 / (032) 402-3091 / (032) 402-1269.