SM Seaside City Cebu is getting more interesting. With all these new finds popping out, we all wonder what's worth trying out. Well, I've got you covered and made a list just for you.
1. Virtual World Cebu
The future of gaming is here! Virtual reality (VR) gaming at Virtual World Cebu is that upgrade we've all been waiting for.
Experience being inside a game and living that game. It's never been this fun and exhilarating! Imagine the setting of "Tron" and the storyline of " Jumanji", that is what the Virtual World offers.
More details here: https://sugbo.ph/2019/virtual-world-cebu/
2. Wild Bow Archery
"I volunteer as tribute!" as what Katniss Everdeen would say from the very famous book (and movie) The Hunger Games.
Wild Bow Archery is the very first indoor archery range in Cebu. Their equipment is 100% legit – this means, their bow and arrows are authentic and are ordered from their suppliers abroad.
More details here: https://sugbo.ph/2019/wild-bow-archery-cebu/
3. Ice Skating
There are two points to remember before you go skating: perfect fit and balance. "Perfect fit" refers to boots that fits exactly to your feet so you won't fall off easily. "Balance" is something you naturally have and if not, you've got to practice.
Enjoy the countless falling downs and chilly feet at the Ice Skating World.
More details here: https://sugbo.ph/2019/ice-skating-world-sm-seaside/
4. Sizzling City
Sizzling!
That is how we want our food to be served. The kind that burns with its hotness and fills the air with its flavor. Sizzling City serves your favorite Filipino dishes sizzling hot and grilled.
The best thing about this resto is it comes with:
UNLIMITED RICE
UNLIMITED SOUP Refills
The food here is very affordable and the place is spacious enough to fit the whole family and the whole neighborhood.
It's a great steal especially for a budget-friendly trip to the seaside with all the shopping and a great filling of our tummies after we're all done with the different activities here at seaside.
More details here: https://sugbo.ph/2019/sizzling-city-cebu/
5. Sky Park
Tired legs and aching feet? The Sky Park has your back! It is the go-to place to hang out and relax at SM Seaside.
It is also a vibrant family playground where the kids can run around and play to their hearts content. They have dinosaur-shaped sheds, slides inspired by flying saucers and UFOs, and of course their fave water play.
Surrounding the Sky Park are various restaurants and cafes for you to choose from. Pair it with its amazing view Sky Park is worth the visit.
6. Colour Museum
The museum will surely make you feel as if you're in a kaleidoscopic world. Get your phones up and ready because the place is so fabulous, it's the perfect place for a colorful feed on your Instagram and for those wonderful and playful memories.
Get out of the grey and boring routine and add some color to ease up your mind. The Color Museum Cebu will brighten your day in no time.
More details here: https://sugbo.ph/2019/colour-museum-cebu/
7. SM Bowling and Leisure Center
This leisure center got it all. The fun sport of bowling, 3 KTV rooms, a billiards area, gaming facilities and of course, the snack bar.
It surely is a one package of family and barkada bonding right here. Now, it's not such a waste of time deciding where to go next. You just come here and your itinerary is good as done.
Rates:

₱120 per hour (Monday – Thursday)
₱130 per hour (Friday – Sunday and Holiday)
₱99 per hour for students

Shoe rental: ₱50 per hour
Billiards: ₱250 per hour
KTV: ₱150 per hour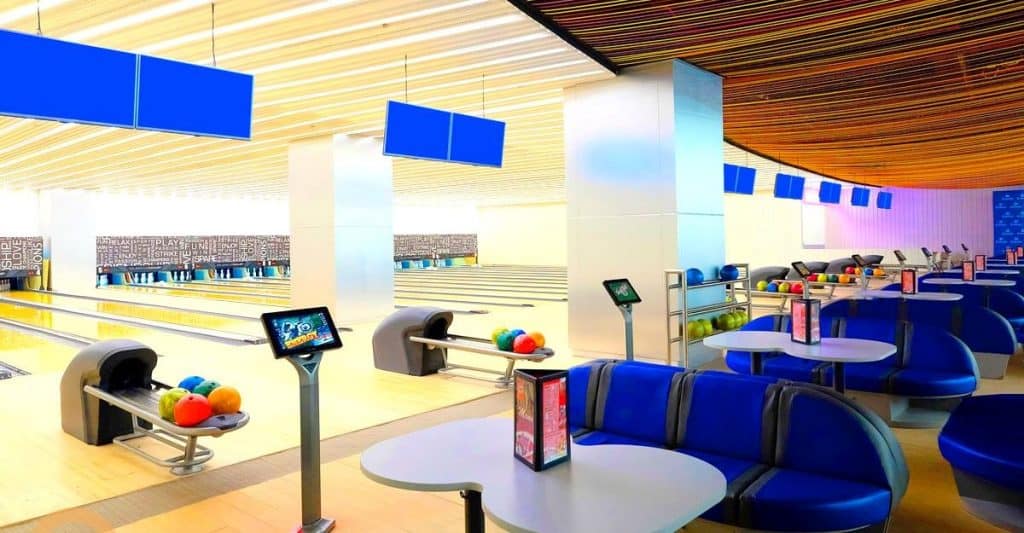 8. Tim Ho Wan
Tim Ho Wan is known for being Hong Kong's famous Michelin-starred dim sum restaurant, also famous for their pork buns. They've earned their reputation by serving good food that is affordable compared to its competitors.
A Chinese restaurant of class and great tasting food, most especially their all-time favorite pork buns.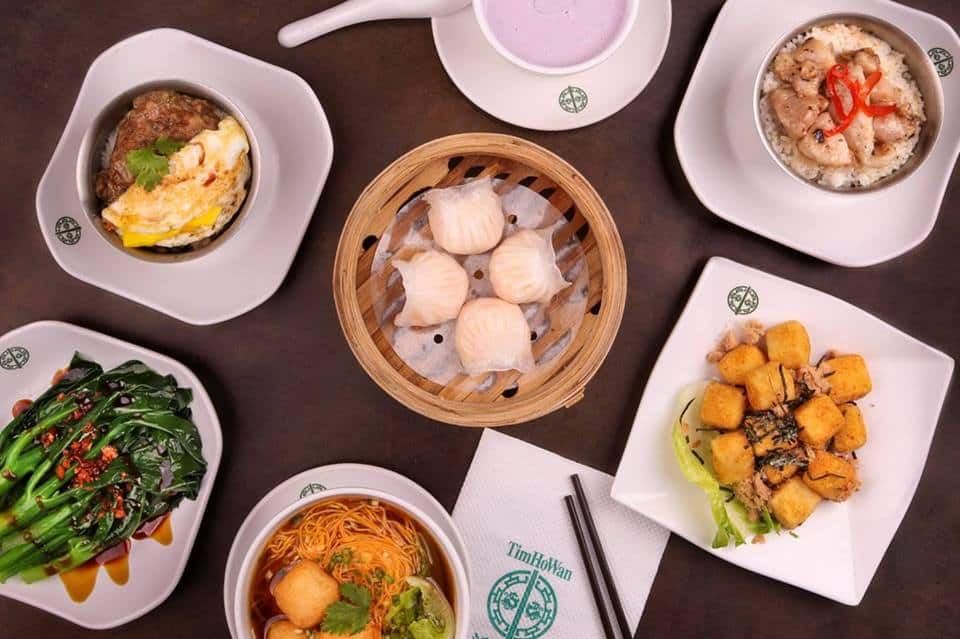 9. Tong Yang Plus
A buffet restaurant that has the fusion of shabu-shabu and grill. The people behind this sumptuous sating of our hungry stomachs are also the people that brought Vikings Luxury Buffet. So this restaurant definitely guarantees a food feast.
More details here: https://sugbo.ph/2019/tong-yang-plus-cebu/
10. Home of the Biggest Branches of Branded Stores
H&M and Penshoppe — these are just two of some stores flaunting their biggest and most spacious store in the Philippines at SM Seaside City Cebu.
How to get to SM Seaside?
Exact Location: SM Seaside City Cebu in South Road Properties (SRP), Cebu City.
BY MYBUS: You can take a FREE MyBus ride from/to BDO Fuente Osmena. Or ride any MyBus from SM City Cebu, Talisay, Mandaue City, Parkmall. Check the routes & schedules here: https://sugbo.ph/2019/cebu-mybus-guide/
BY CAR/GRAB/TAXI: Navigate with Waze or Google Maps and set your destination to "SM Seaside City Cebu". Parking space is free.