Believe in love at first skate.
Although we love the heat and warmth of summer, we've always felt that urge to someday experience a wintry ambiance. As you stride your feet along the snowy surface, believe that you can find love at your first glide at the Ice Skating World in SM Seaside City Cebu.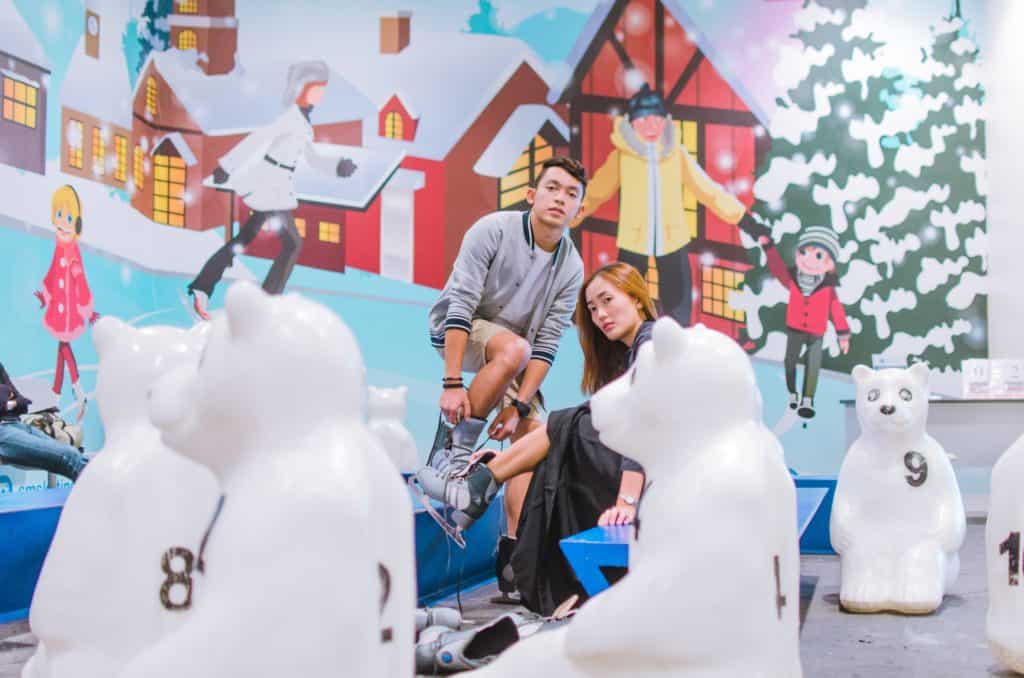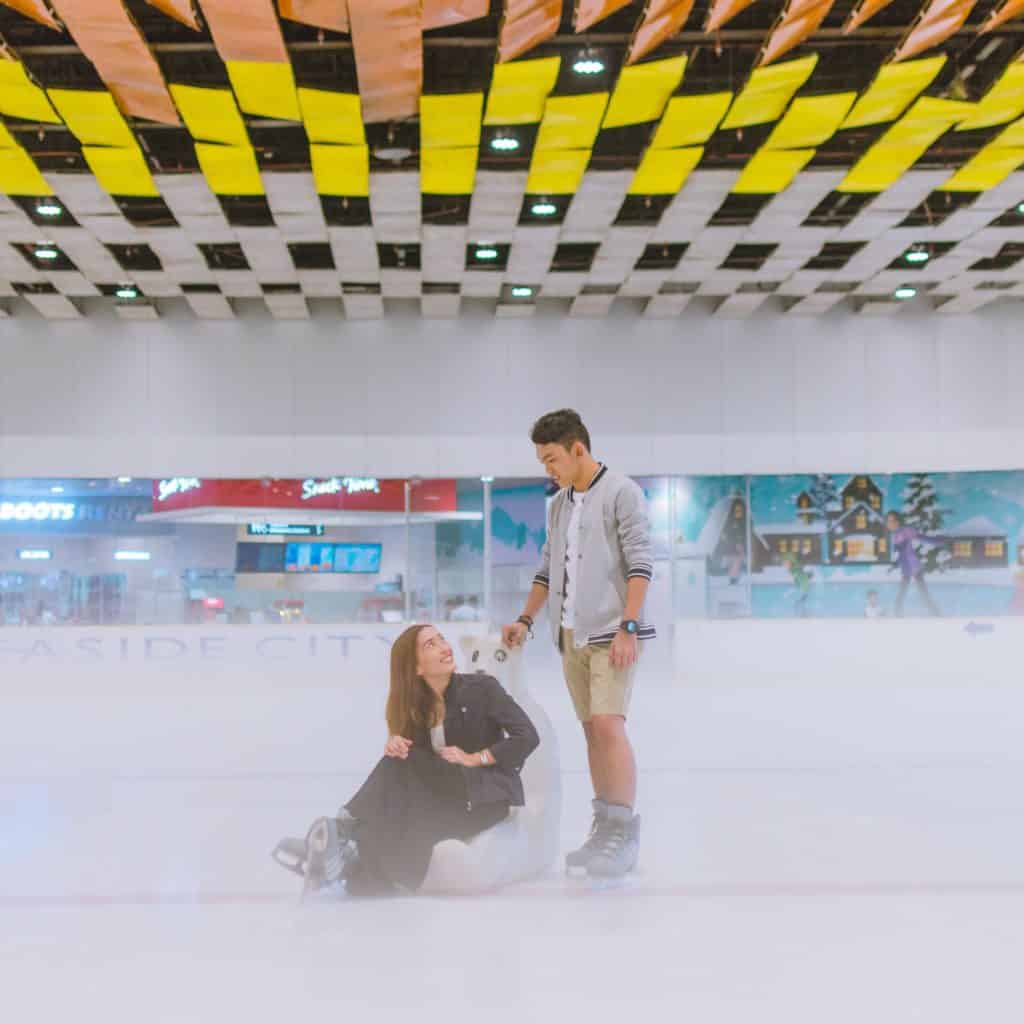 There are two points to remember before you go skating: perfect fit and balance.
"Perfect fit" refers to which skating boots to use. Use boots that fits exactly to your feet so you won't fall off easily on the skating arena.
"Balance" is something I lack so I decided to use the "polar bear assistance" since I felt like I'm not going to be having fun by just holding on to the railings all the time.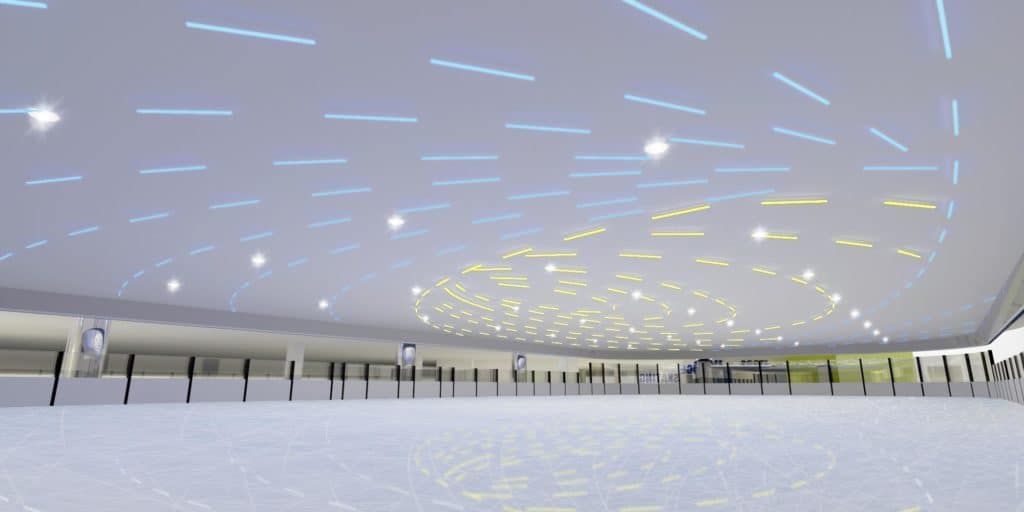 I fell too many times still, tried and tried until I knew a simple trick. The trick was "to ask". What I've noticed about the people inside the skating rink is that even though we're all strangers to each other, they cared to give tips on how to balance and skate. They also shared their own first skating stories the moment I started asking.
The experience of my first ice skating was not a total disaster because I was able to make new friends inside the frosty field.
Make that first skate of yours memorable and extraordinary by enjoying the whole experience, especially the countless falling downs. Get ready to juggle your frosty feels and chilly feet at the Ice Skating World.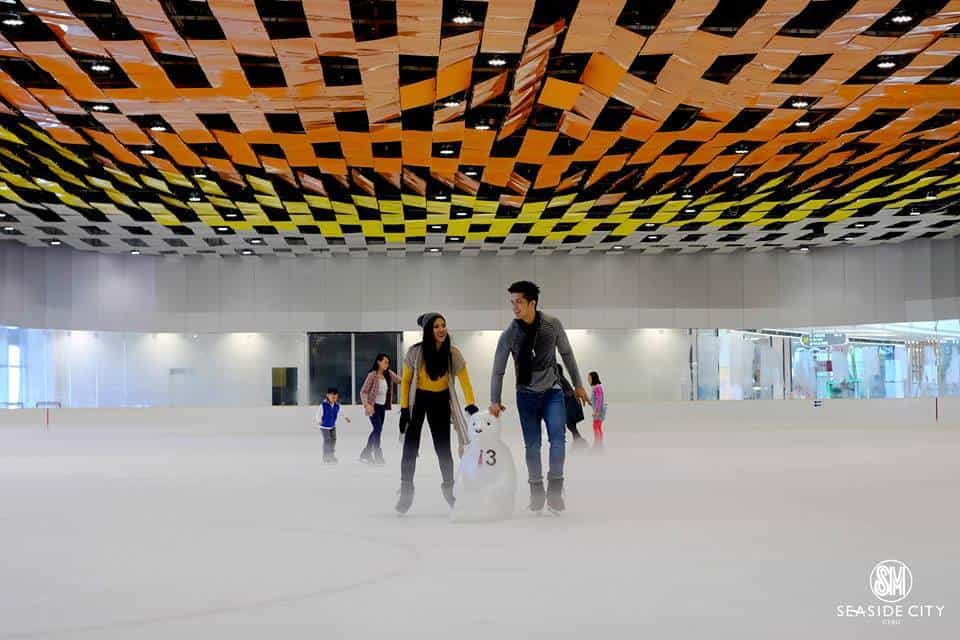 Note: The place was literally frosty and cold as it seems in pictures so I would advise you to wear winter outfits inside and also to bring your own gloves and socks.
Rates & Other Information
RATES:
Unlimited Skating: ₱420 per pax for whole day access with ice skating boots
Polar Bear Assistance: ₱100 per hr
Coach Assistance: ₱150 per 30 mins
Companion Pass: ₱100 per pax
Locker: ₱50 per pax
Basic Figure Skating Lessons: ₱3,600 per pax
Socks: ₱50 per pair
OTHER INFORMATION:
Weekdays Maintenance: 9:30 AM to 10 AM; 3:00 PM to 3:30 PM; 6:00 PM to 6:30 PM
Operating hours: Sunday to Thursday 10:00 AM to 9:00 PM; Friday to Saturday 10:00 AM to 10:00 PM
Contact number: (032) 234 0787
Social: Facebook Page
How to get there?
Exact Location: 3/F SM Seaside City Cebu in South Road Properties (SRP), Cebu City.
BY MYBUS: You can take a FREE MyBus ride from/to BDO Fuente Osmena. Or ride any MyBus from SM City Cebu, Talisay, Mandaue City, Parkmall. Check the routes & schedules here: https://sugbo.ph/2016/cebu-mybus-guide/
BY CAR/GRAB/TAXI: Navigate with Waze or Google Maps and set your destination to "SM Seaside City Cebu". Parking space is free.