"I volunteer as tribute!" as what Katniss Everdeen would say from the very famous book (and movie) The Hunger Games. For those who are archery aficionados, lucky you, Cebu has finally an indoor archery range.
Wild Bow Archery is the very first indoor archery range in Cebu. With it having complete equipment and a big space, the place seems perfect for those who wish to develop and hone their archery skills.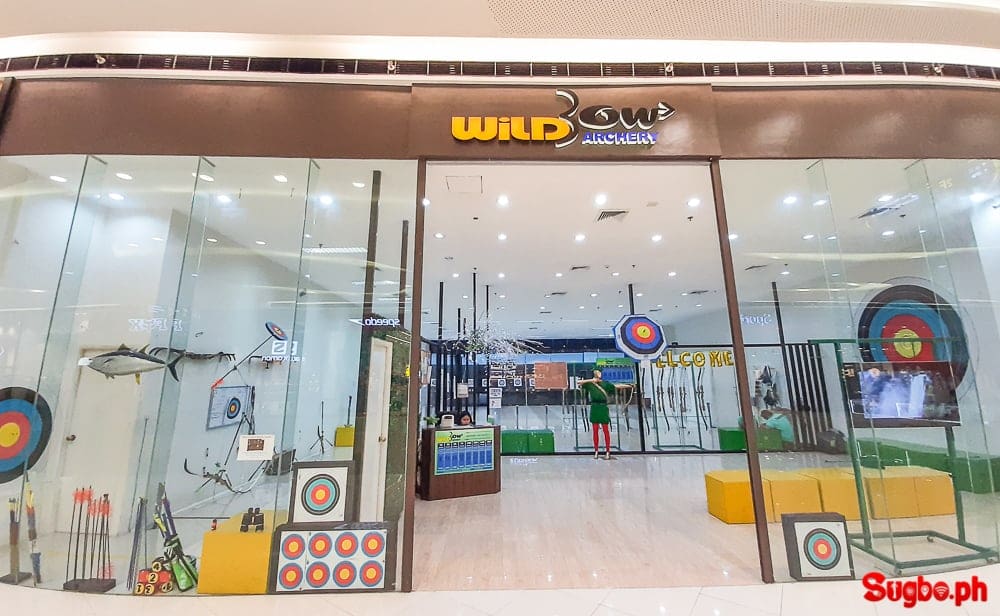 For training purposes, Wild Bow offers various lanes such as their short lanes (10-meter distance) and long lanes (18-meter distance). With this, people can get to select the difficulty when they want to practice and for everyone's convenience, trainers are readily there to guide and monitor everyone for safety purposes.
Their equipment is 100% legit – this means, their bow and arrows are authentic and are ordered from their suppliers abroad. They also considered the fact that different people have different builds and preferences, and their wide range of equipment makes the place welcome for everyone.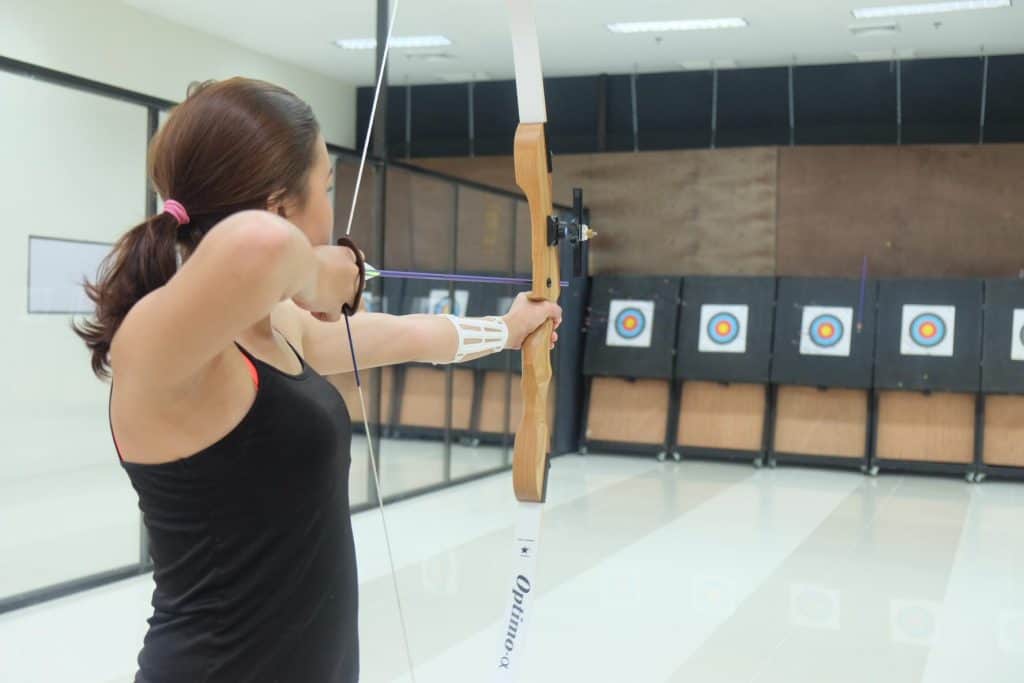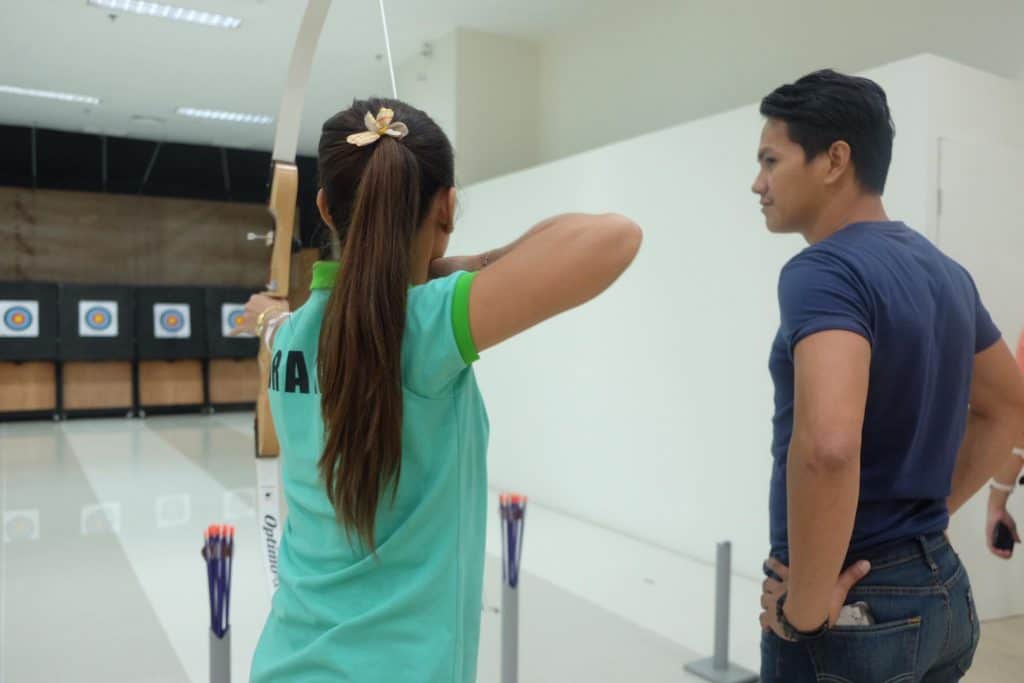 For parents who think that archery is a good sport for their kids, Wild Bow Archery is actually offering a summer program. This is perfect for kids and teens who wish to try a new hobby, as archery is not really that famous here in our country. Wild Bow is ready to change all that.
After a long yet enjoyable session of shooting arrows, you can get to take the target paper home and keep it as souvenir. It's also a good reminder of their progress, motivating them to come back for more.
So, what are you waiting for? Go now at this Cebu's indoor archery range and may the odds be ever in your favor!
Rates & Other Information
Rates:
15 arrows – ₱150
30 arrows – ₱275
45 arrows – ₱385
75 arrows – ₱675
150 arrows – ₱1,200
200 arrows – ₱1,500
240 arrows – ₱1,680
300 arrows – ₱1,950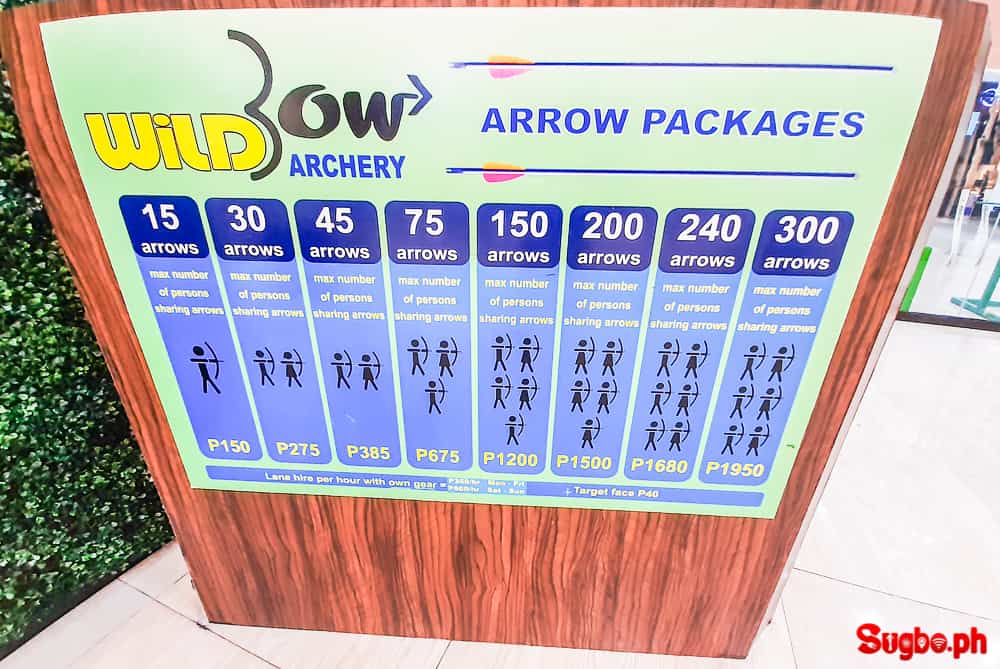 OTHER INFORMATION:
Operating hours: Sunday to Thursday 10:00 AM to 9:00 PM; Friday to Saturday 10:00 AM to 10:00 PM
Contact number: 0917-162-5233
Social: Facebook Page
How to get there?
Exact Location: 2/F City Wing, SM Seaside City Cebu in South Road Properties (SRP), Cebu City.
BY MYBUS: You can take a FREE MyBus ride from/to BDO Fuente Osmena. Or ride any MyBus from SM City Cebu, Talisay, Mandaue City, Parkmall. Check the routes & schedules here: https://sugbo.ph/2016/cebu-mybus-guide/
BY CAR/GRAB/TAXI: Navigate with Waze or Google Maps and set your destination to "SM Seaside City Cebu". Parking space is free.