After the disastrous events of Typhoon Odette, everyone would want to relax themselves away from the stress of the city. As what they say, #BangonCebu is out, and #HigdaCebu is in.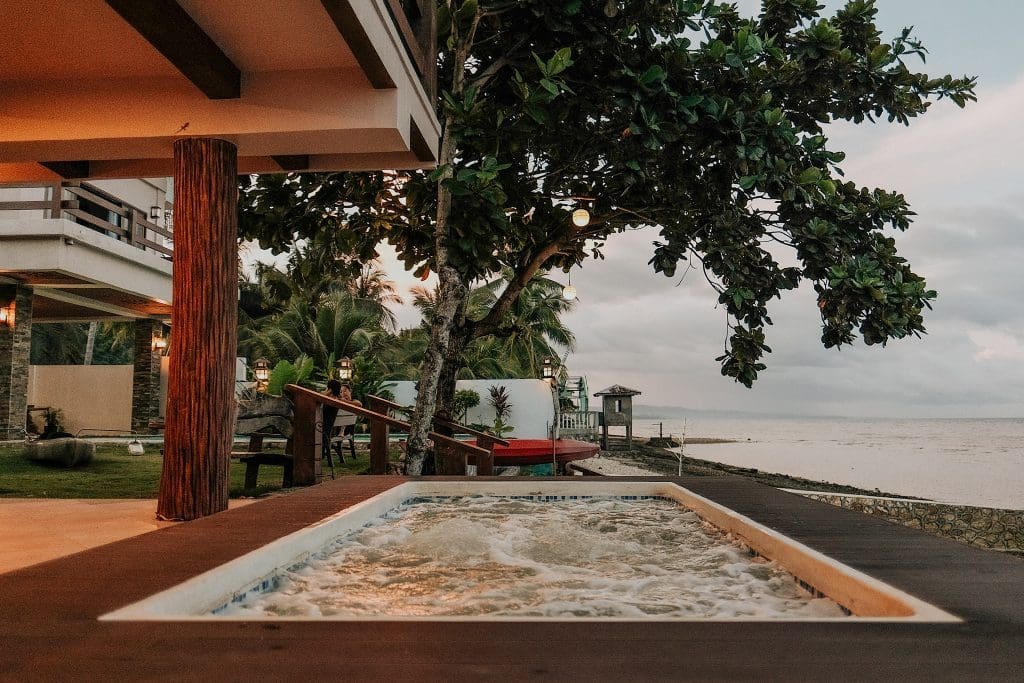 What better way to get your mind off the tension than to ease up in the comforts of a house that makes you feel like royalty? While not exactly a castle, Castle Shore in Catmon, Cebu is the place you need to be to feel like royalty by the sea.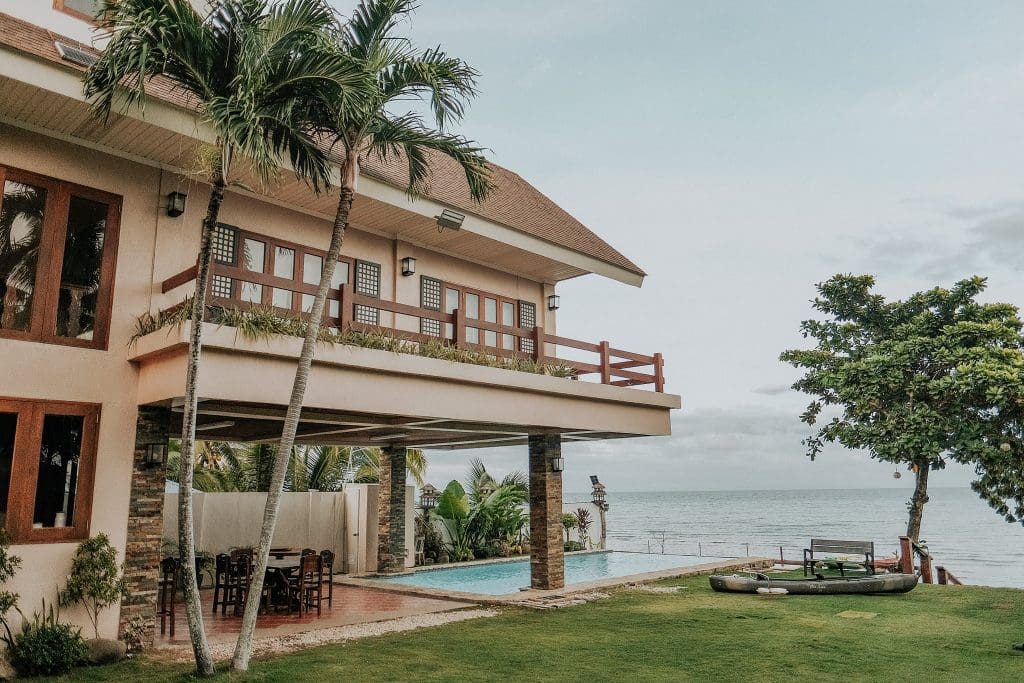 Quiet, intimate, and beautifully spacious
Quiet, intimate, and beautifully spacious: these are the three words that Castle Shore describes themselves, and it's true. The place is perfect for families and big groups, so if a family gathering or a barkada reunion is near the horizon, check this place out.
Walking inside the space will make you feel like you are living in a mansion. The interior is beautifully designed and well-planned. You can sit in comfort on the couch and watch some TV while you chill.
The luxurious rental space has multiple rooms that can fit many people and still feel comfortable. Everything just feels so clean and neat, it makes you feel like a king.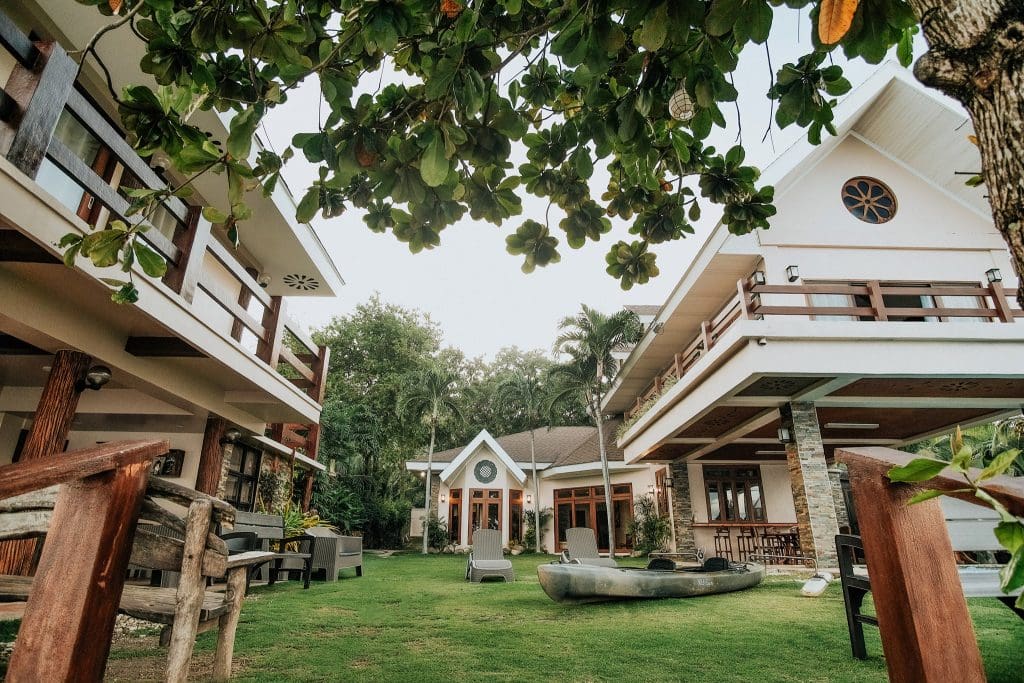 Beach, pool, jacuzzi, and more
The place boasts a beach front view that you can take a dip in if you want your skin to feel the kiss of the ocean. The waters are clear and cool without a doubt. They also have kayaks for the sea lovers who feel adventurous and energetic.
When you are done with the beach, you can move on to their swimming pool. Much like the ocean, you can swim to your hearts content, only this time, you do not have to worry about the waves. Instead, you can simply float your worries away.
At night, you can warm yourself up with their saltwater jacuzzi. The lights of the place are mesmerizing to watch, and just chilling in a jacuzzi makes the experience ten times better.
Do you want to feel the heat of the morning sun? They have a sun lounge deck that you can just relax and take in the sea breeze. Do you want to grill some barbeque for lunch? They also have a grilling area for feasts.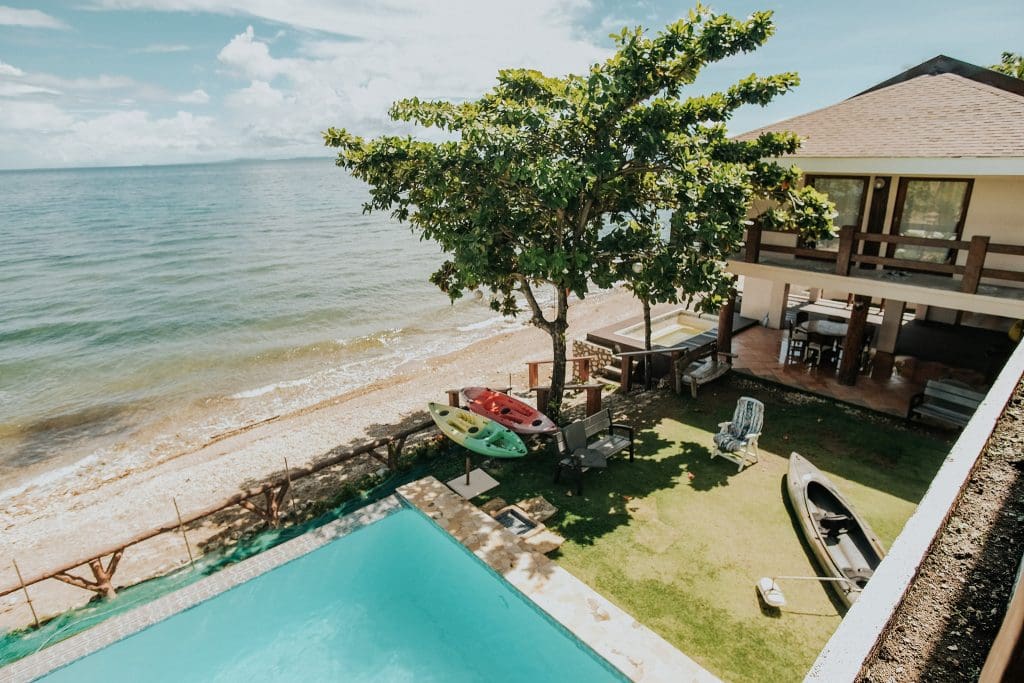 The beach house of Paul Jake
Apparently, this fine property is in the hands of Paul Jake Castillo, known for being the runner-up on Pinoy Big Brother: Double Up. He has acquired many fans because of his looks and his mature view of life.
He has been in many films such as Be Careful with My Heart in 2012, For the Hopeless Romantic in 2015, and much more. So, you can expect an extraordinary experience from someone who understands class and luxury.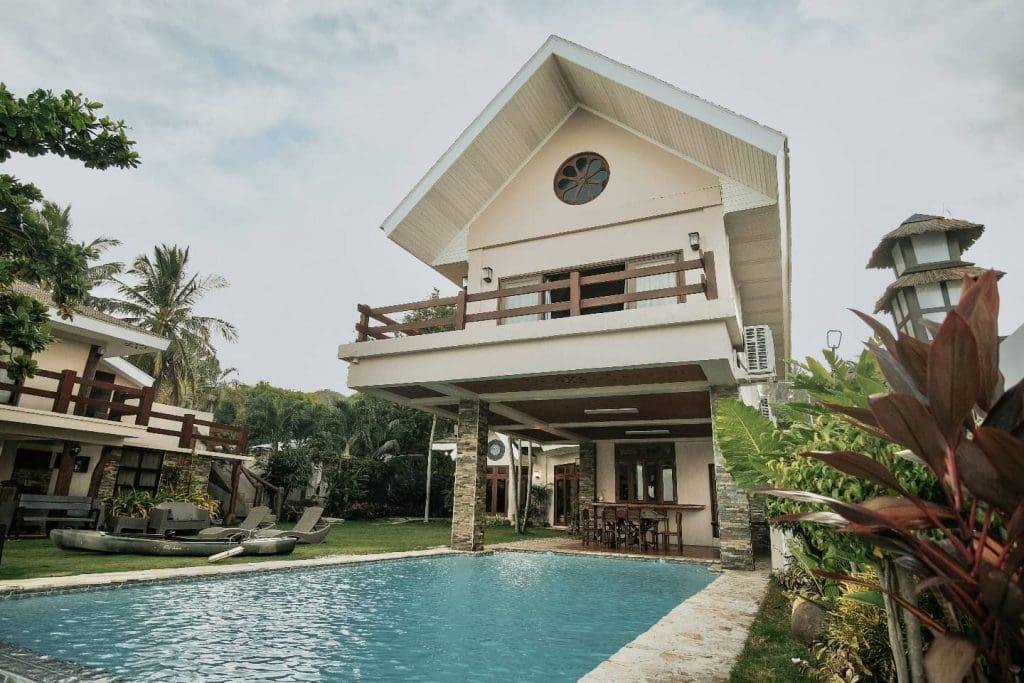 RATES & OTHER INFORMATION
Vacation House Main Features:
Good for 16-20 guests
5 bedrooms

Bedroom 1: 1 king bed
Bedroom 2: 1 queen bed, 2 single beds, 1 floor mattress
Bedroom 3: 1 queen bed, 2 single beds, 1 floor mattress
Bedroom 4: 2 double beds
Bedroom 5: 2 double beds

6 baths
Swimming Pool
Jacuzzi
Beach
EXCLUSIVE RATES
Mondays to Thursdays:

1-10 pax: P15,000/night
11-20 pax: P20,000/night

Fri-Sun(1-20pax): P25,000/night
Holidays(1-20pax): P30,000/night
Note:
In excess of 20 pax, extra headcount fee of P1,000 per person per night (13yo and up) or P500 (4-12yo). Max of 30 persons per night only.
Some areas/amenities are limited for those booked under the P15,000 (10pax) rate.
Since this a vacation home rental, walk-ins are not allowed. Prior reservation is required.
OTHER INFORMATION:
HOW TO GET THERE?
Exact location: Catmon, Cebu – 50 kilometers away from Cebu City (Note: in Google Maps, its plus code is M29C+Q9 Catmon, Cebu)
BY BUS: Catmon is a northern province of Cebu. So, you can reach it by riding a bus that can pass by Catmon in the North Bus Terminal. The place is just by the national highway in Panalipan. According to Google Maps, it is further from the Ocean View Hotel and Beach Resort but does not go past La Casa de Playa. You can look out for local convenience store named Czarnota Store as the place is just across the street from it.
BY CAR: Navigate with Waze or Google Maps and set your destination to "Castle Shore" in Catmon. Parking space is available.