"Wash your hands."
The importance of this simple task has been drilled to us over and over again. A simple task that can save lives, stop the spread of the virus and help us overcome this global pandemic.
Most of people's movements have been halted but there are still establishments operating that are too necessary to our community. Some examples are medical facilities, food manufacturing, and government offices.
Accessible hand-washing was one of the brilliant ideas people have come up with for these frontliners. Hand-washing stations that can easily be moved, that are space-saving and with a touch of color and creativity which we all need at these times.
The Red Cross Youth Cebu Chapter calls these innovations the "Drumvatory". These are simple hand-washing stations composed of a steel drum and a simple faucet system at a very affordable cost.
Together with the Water Sanitation, and Hygiene (WASH) unit of Philippine Red Cross Cebu Chapter, they plan to distribute hand-washing facilities to different communities as an initiative to combat COVID-19.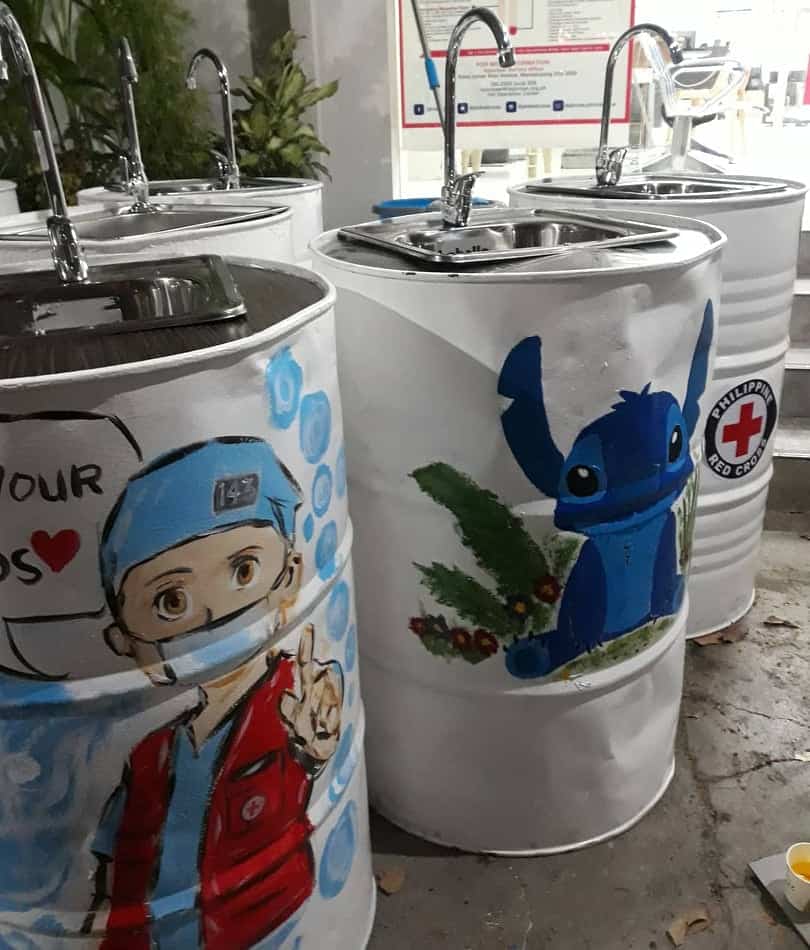 Help them by donating!
Red Cross Youth – Cebu Chapter has already distributed 17 Drumvatory to some public hospitals in Cebu, and aims to provide these hand-washing stations to more hospitals in Cebu.
Here are their contact info if you wish to donate on cash or in kind.
Some of the simple things you can donate:
used or new barrel drum
sealant
colour paint white
paint brush
roller w/ tray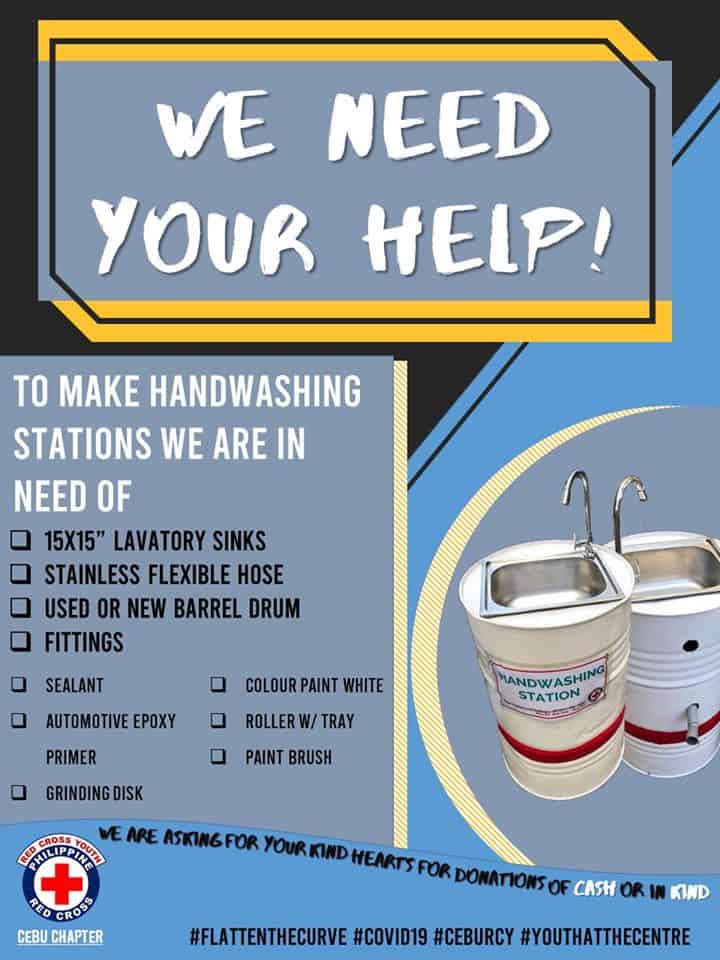 COVID-19 Cebu
As the threat of the Coronavirus 2019 or COVID-19 rises every day, the Cebu province has taken a proactive approach and is pulling all stops in protecting the island. Here's everything you need to know about COVID-19 and its symptoms: https://sugbo.ph/2020/corona-virus-in-cebu/
With this, an Executive Order was issued for the implementation of the drastic but necessary measures to avoid the spread of the virus. For more information, head on to: https://sugbo.ph/2020/cebu-implements-drastic-measures/
If you are sick and think you have symptoms of COVID-19, seek medical attention, call the local Coronavirus Health Information Line for advice: 0922-397-2334 / 0943-568-3298 / (032) 402-3091 / (032) 402-1269.