It seems like we would run out of excuses not to be able to complete the novena masses. Free Bus rides mga Cebuanos.
The difficulty of transportation to and from during the 9-day novena mass is as known as Sinulog itself. A great number of devotees flock right at the center of the busy streets of Colon, and navigating your way in and out of the crowd is already hard enough.
This challenge has made the Cebu City Sinulog Governing Board (SGB) to partner with SM Seaside for the free transportation of devotees to and from the mall.
"We really urge the devotees to park their cars in these malls then ride the bus to Basilica because this will reduce the car volumes in the area and lessen the traffic" – SGB.
We hope that this program of the SGB will be a success and that we all follow the rules and be cautious always for the safety of all.
Let us all help for a safer Sinulog.
Implementation Dates: January 10 – 19, 2020
Routes:

SM Seaside City Cebu to Malacanang sa Sugbo;
Malacanang sa Sugbo to SM Seaside City Cebu

Waiting Area: Mountain Wing Atrium next to Bigbys
SM Seaside also offers FREE parking.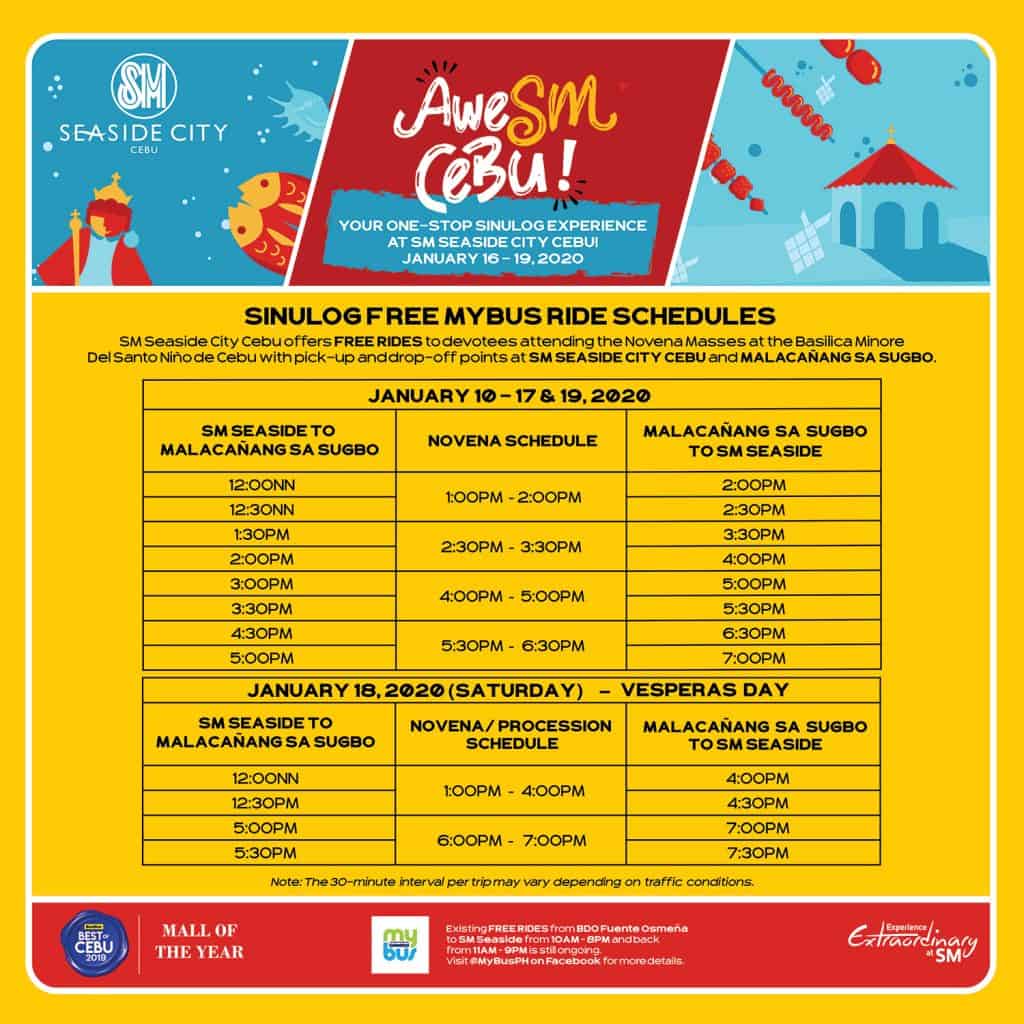 [box type="shadow" align="" class="" width=""]
CEBU SINULOG 2020:
1.
Cebu Sinulog 2020 Schedule of Events & Activities
2.
Novena Mass Schedule for Cebu Sinulog 2020
3.
What is Cebu's Sinulog all about?
4.
MyBus offers FREE rides from SM Seaside to Sto. Niño on January 10 to 19
[/box]