The Cebu Provisional Government plans to start one major push: mass testing in the province of Cebu.
With the scary rising of positive cases in Cebu City, the government could not just sit and watch this pandemic scare us even more, we have to fight. We need to isolate the potential COVID-19 carriers away from their community. We need to save everyone hence, the need for the mass testing.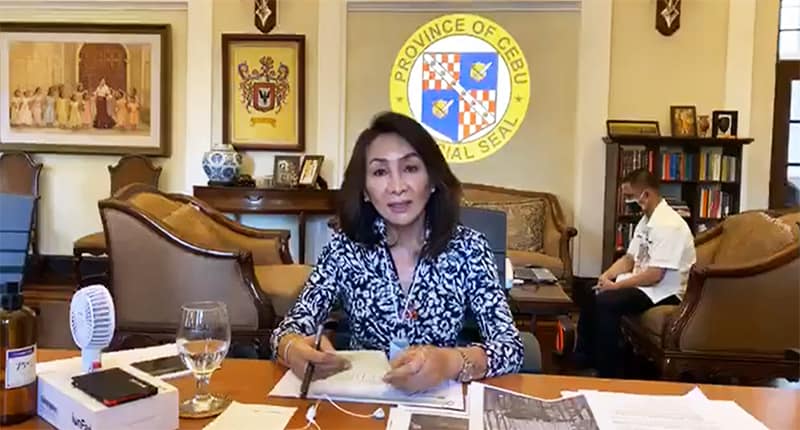 To prepare for a modified enhanced community quarantine, Cebu Governor Gwendolyn Garcia aims to purchase rapid test kits for Covid-19 this week so the massive targeted testing can start next week.
At least 50,000 rapid test kits will be purchased to test persons under monitoring (PUM), the Cebu Provincial Detention and Rehabilitation Center (CPDRC), and other areas with dense population and near to areas infected with COVID-19. The Cebu Provincial Government is now checking out several suppliers that can provide FDA-approved and accurate test kits at the best price.
Testing and disseminating of the test kits will depend on demographics which will be conducted by the UP Cebu Medical Alumni. They will be the ones to identify the towns, cities or municipalities where tests will be done. Tests will depend on some factors like population density, presence of COVID-19 positive patients, and location.
Meanwhile, a new executive order cancelling the exemptions given to workers of supermarkets, grocery stores, fast food chains, business process outsourcing, pharmacies and bakeries among others has taken effect since April 21.
Though the aforementioned were given exemptions to cross borders previously, tighter restrictions will be observed starting on April 21 until further notice. Hence, employers of these sectors are asked to provide stay-in accommodations to their workers.
Closed areas include:
N. Bacalso Avenue in Bulacao (South)
Mahiga Creek in Mandaue City (North)
In the South, the only access for vehicles will be the South Coastal Road (SRP) connecting to Talisay City.
"We really need to protect all our borders and set up strict border controls especially that the cases in Cebu City are increasing,"

– Cebu Gov. Gwen Garcia
She also revoked all transit vehicle passes previously issued by the Capitol after getting reports of people faking these.
Though there are still a few number of exempted workers who can cross the boundaries, policemen were instructed to inspect closely every delivery can, cargo truck and ambulance among others. Every possible vehicle which could smuggle passengers from Cebu City to the province and vice-versa should be watched closely. Passengers of every vehicle must be able to present an identification card to avoid being blocked at the border.
Let us all hope that the government and the Cebuanos, including the whole world will be able to win the battle against COVID-19 as soon as possible. May we all be able to return to our normal lives and may everyone be able to return to their communities. For us to do so, let's stay indoors and adhere to whatever is being implemented.
COVID-19 Cebu
As the threat of the Coronavirus 2019 or COVID-19 rises every day, the Cebu province has taken a proactive approach and is pulling all stops in protecting the island. Here's everything you need to know about COVID-19 and its symptoms: https://sugbo.ph/2020/corona-virus-in-cebu/
With this, an Executive Order was issued for the implementation of the drastic but necessary measures to avoid the spread of the virus. For more information, head on to: https://sugbo.ph/2020/cebu-implements-drastic-measures/
If you are sick and think you have symptoms of COVID-19, seek medical attention, call the local Coronavirus Health Information Line for advice: 0922-397-2334 / 0943-568-3298 / (032) 402-3091 / (032) 402-1269.