Mandaue City will soon start using swabbing booths to safely take COVID-19 swab samples from suspected individuals.
The use of the swabbing booths to take swab samples will lessen the exposure of healthcare workers to droplets from people infected with the virus. It will also reduce the need for personal protective equipment, which is on limited stock.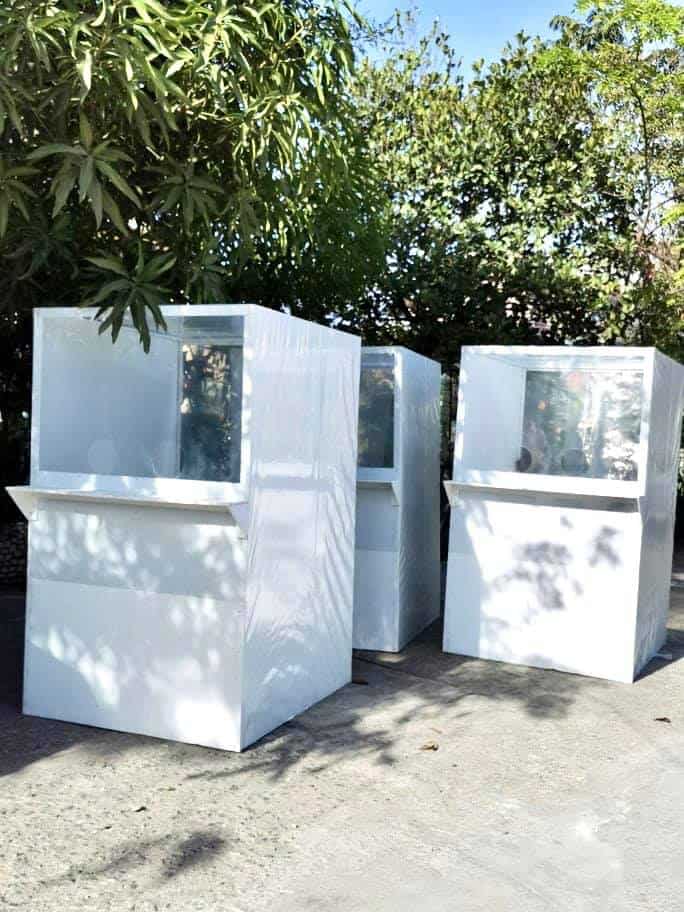 The healthcare worker enters the sealed booth while the patient positions himself infront of the booth where the swabbing will be performed.
The samples taken will then be sent to the Vicente Sotto Memorial Medical Center for processing.
The swabbing booths will also be disinfected regularly.
The Mandaue City Department of General Services and the City Health Office, through the support of Mandaue City Mayor Jonas Cortes, worked together to make this project possible.
Source: Mandaue City Public Information Office
COVID-19 Cebu
As the threat of the Coronavirus 2019 or COVID-19 rises every day, the Cebu province has taken a proactive approach and is pulling all stops in protecting the island. Here's everything you need to know about COVID-19 and its symptoms: https://sugbo.ph/2020/corona-virus-in-cebu/
With this, an Executive Order was issued for the implementation of the drastic but necessary measures to avoid the spread of the virus. For more information, head on to: https://sugbo.ph/2020/cebu-implements-drastic-measures/
If you are sick and think you have symptoms of COVID-19, seek medical attention, call the local Coronavirus Health Information Line for advice: 0922-397-2334 / 0943-568-3298 / (032) 402-3091 / (032) 402-1269.