When summer – dry season rather – was around the corner, everyone wasn't expecting COVID-19 to drastically alter their vacation plans.
With a lot of us being indoors to self-quarantine and the discontinuing of the social activities, most people are looking at a lonelier and more boring weeks ahead until COVID-19 has passed.
Though we have given you tips on how to be productive while indoors, a mom has taken it up a notch and built her own "Home Quarantine Store".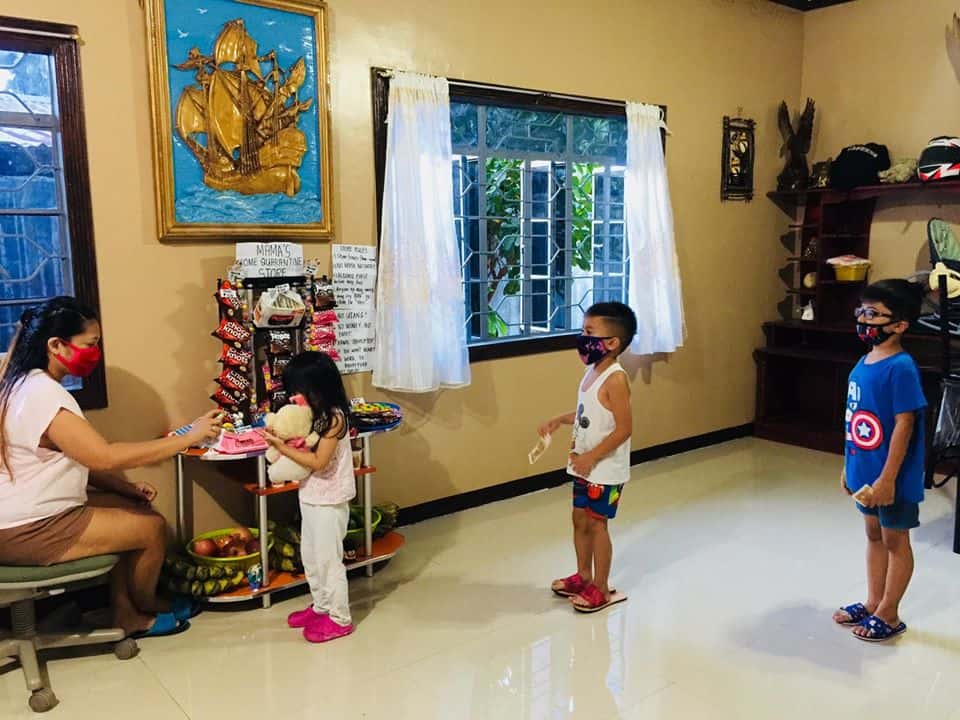 Like Hyacinth Clor de Arta, if you have kids at home, you can also teach your kids the value of hard work while being at home. You can make them productive amid the lockdown, and you, as a parent, could be efficient in instilling self-discipline on your kids.
"MAMA'S HOME QUARANTINE STORE" is open for Hyacinth's kids. For every good deed, they get a 'play money' which they could use to buy for what they would like.
You could also use the same trick to teach your kids at home. If you have no one to play this with, then check out our other article so you could be productive amid being home-quarantined.
COVID-19 Cebu
As the threat of the Coronavirus 2019 or COVID-19 rises every day, the Cebu province has taken a proactive approach and is pulling all stops in protecting the island. Here's everything you need to know about COVID-19 and its symptoms: https://sugbo.ph/2020/corona-virus-in-cebu/
With this, an Executive Order was issued for the implementation of the drastic but necessary measures to avoid the spread of the virus. For more information, head on to: https://sugbo.ph/2020/cebu-implements-drastic-measures/
If you are sick and think you have symptoms of COVID-19, seek medical attention, call the local Coronavirus Health Information Line for advice: 0922-397-2334 / 0943-568-3298 / (032) 402-3091 / (032) 402-1269.