If you have not bought more than 5 bottles of alcohol or hand sanitizers, fret not because according to research, soap is one of the most, if not the most, effective ways to fight COVID-19.
As the COVID-19 cases in the Philippines continue to rise and fear sweeps the whole nation, Filipinos want to make sure to be prepared in case of a total lockdown. Hence, residents flock from one supermarket to the other to buy supplies and hoard alcohol and sanitizers. However, did you know that more than alcohol and hand sanitizers, doctors encourage for you to wash your hands with soap and water?
Yes, soap, being a consumer product, plays a critical role to our great world-wide battle to send to the drain the pandemic, COVID-19. With soap and water, you are not only going to wash COVID-19 down the drain, you are helping in killing the virus.
Why is this so?
The COVID-19 can be spread with the use of our hands. If someone is sick, mucus and viral particles could be sticking to our hands. Our hands could pick up droplets containing the virus and could unfortunately enter our bodies once we use our hands to touch our face. That is why, our hands are our frontliners in our campaign to fight COVID-19.
According to the World Health Organization, there are two measures to effectively fight COVID-19; social isolation and cleaning our hands.
If you have access to a sink or water and soap, always make it a habit to do so. Wash your hands with soap and water. Not only alcohol or hand sanitizer. Not just water. Wash your hands with soap and water.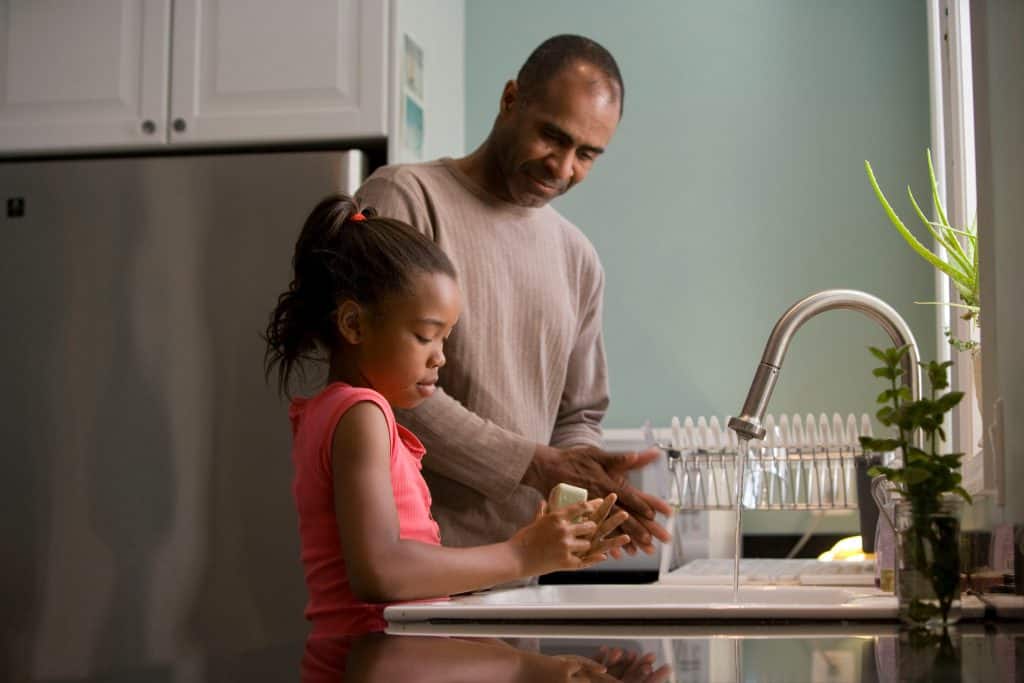 According to resident Doctor Margaret Pajanel of Ospital ng Manila: "To make it simple: Soap is made of fat and the key that holds the virus together is the lipid layer on the outside. So to break the lipid layer, the soap will disassemble it and the virus falls apart."
Dr. Pajanel clarified that soap, alcohol, and hand sanitizer could all help in fighting the virus. However, it's always SOAP > ALCOHOL > SOAP. Therefore, if you have access to soap and water, always consider it before the on-the-go alternatives, alcohol and sanitizer.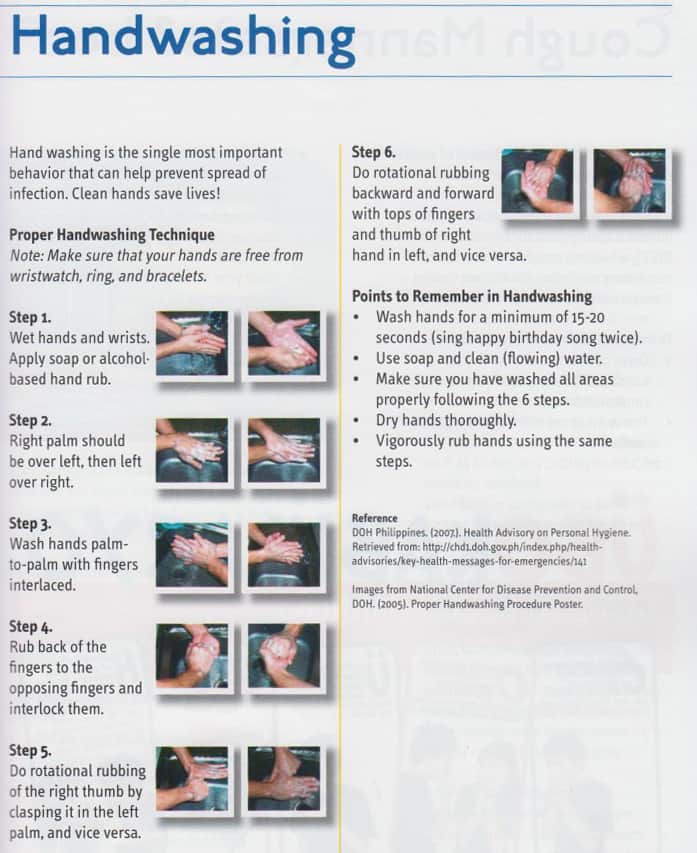 Proper Hygiene Check List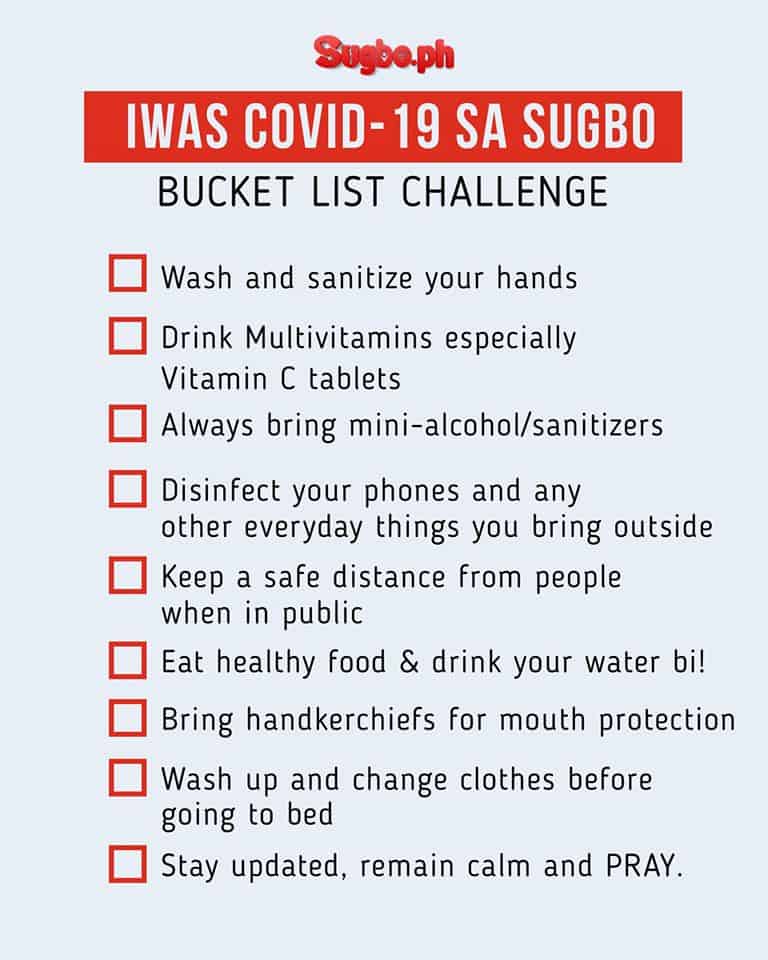 COVID-19 Cebu
As the threat of the Coronavirus 2019 or COVID-19 rises every day, the Cebu province has taken a proactive approach and is pulling all stops in protecting the island. Here's everything you need to know about COVID-19 and its symptoms: https://sugbo.ph/2020/corona-virus-in-cebu/
With this, an Executive Order was issued for the implementation of the drastic but necessary measures to avoid the spread of the virus. For more information, head on to: https://sugbo.ph/2020/cebu-implements-drastic-measures/
If you are sick and think you have symptoms of COVID-19, seek medical attention, call the local Coronavirus Health Information Line for advice: 0922-397-2334 / 0943-568-3298 / (032) 402-3091 / (032) 402-1269.