When is this going to end?
The number of confirmed cases of the novel coronavirus disease 2019 (COVID-19) worldwide has recently breached the 3-million mark as of April 28, 2020, 12:41 AM (Manila Time).
This is based on the latest figures of worldometer.info, an international reference website that provides counters and real-time statistics for diverse topics including the coronavirus pandemic.
The COVID-19 pandemic originated from Wuhan City in China that has affected more than 200 countries and territories around the world.
Worldwide Cases as of April 28, 2020, 12:41 AM (Manila Time)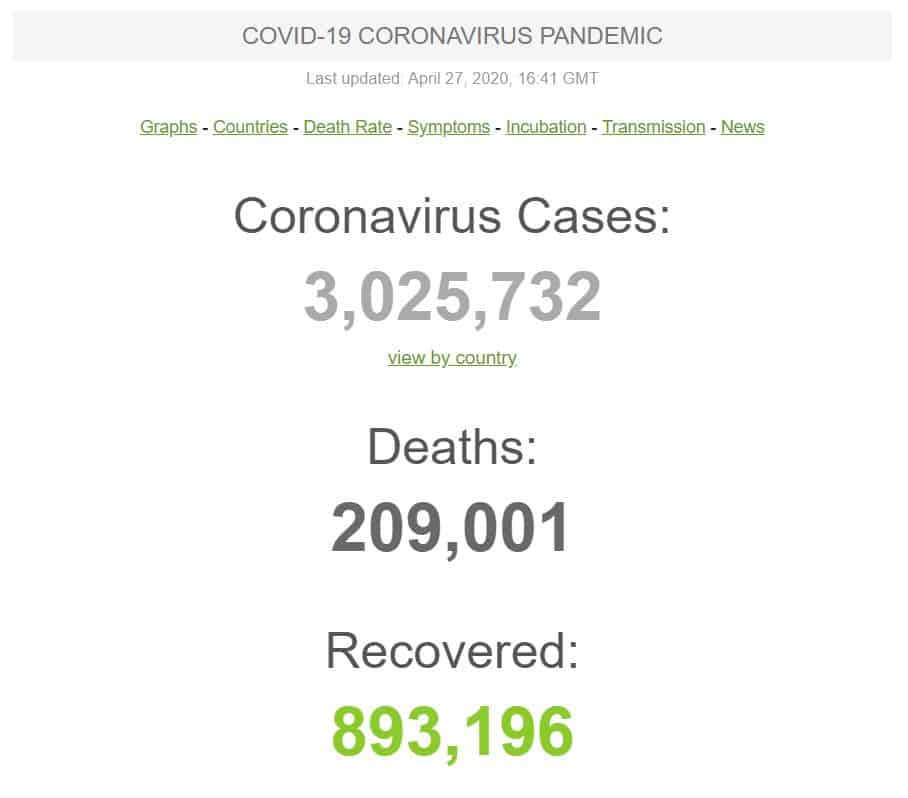 It is also worth nothing that as of this writing, the death toll has reached to more than 200,000. Among the countries with the highest death cases are USA, Italy and Spain.
Below are the Top 10 countries with the most number of COVID-19 cases: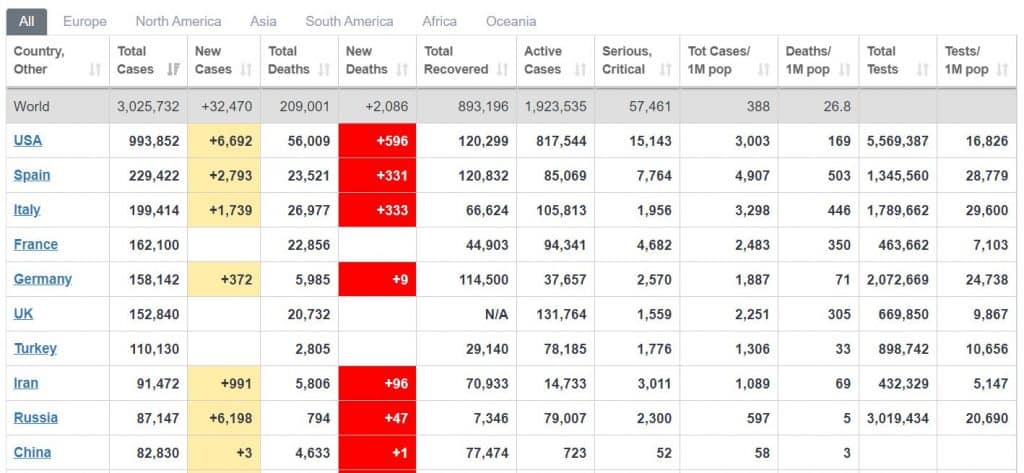 Meanwhile, in the Philippines as of April 27, 2020 at 5PM: the Department of Health reported a total of 7,777 confirmed COVID-19 cases with 932 recoveries and 511 deaths. In Cebu, there are 522 confirmed COVID-19 cases with 24 recoveries and 9 deaths.
To see the full list, head on to www.worldometers.info/coronavirus/
How accurate is Worldometer?
Worldometer is managed by an international team of developers and researchers. Everything — including the data from each country — is meticulously sourced, so you can trace back the data to its origin. Each set of statistics is performed with extensive research and data mining in order to bring the most authoritative, comprehensive, and timely information to be displayed on their live counters.
COVID-19 Cebu
As the threat of the Coronavirus 2019 or COVID-19 rises every day, the Cebu province has taken a proactive approach and is pulling all stops in protecting the island. Here's everything you need to know about COVID-19 and its symptoms: https://sugbo.ph/2020/corona-virus-in-cebu/
With this, an Executive Order was issued for the implementation of the drastic but necessary measures to avoid the spread of the virus. For more information, head on to: https://sugbo.ph/2020/cebu-implements-drastic-measures/
If you are sick and think you have symptoms of COVID-19, seek medical attention, call the local Coronavirus Health Information Line for advice: 0922-397-2334 / 0943-568-3298 / (032) 402-3091 / (032) 402-1269.