Along with the panic of the spread of the novel corona virus was the thought of not having access to its testing kits.
Worry no more, because 30,000 (out of 40,000) test kits arrived in Cebu from South Korea.
There is now a total of 30,100 novel coronavirus test kits for the Visayas, along with the 100 from the DOH main office in Manila. Its distribution will be divided into two, within Cebu City and the rest are for testing PUIs across the Visayas.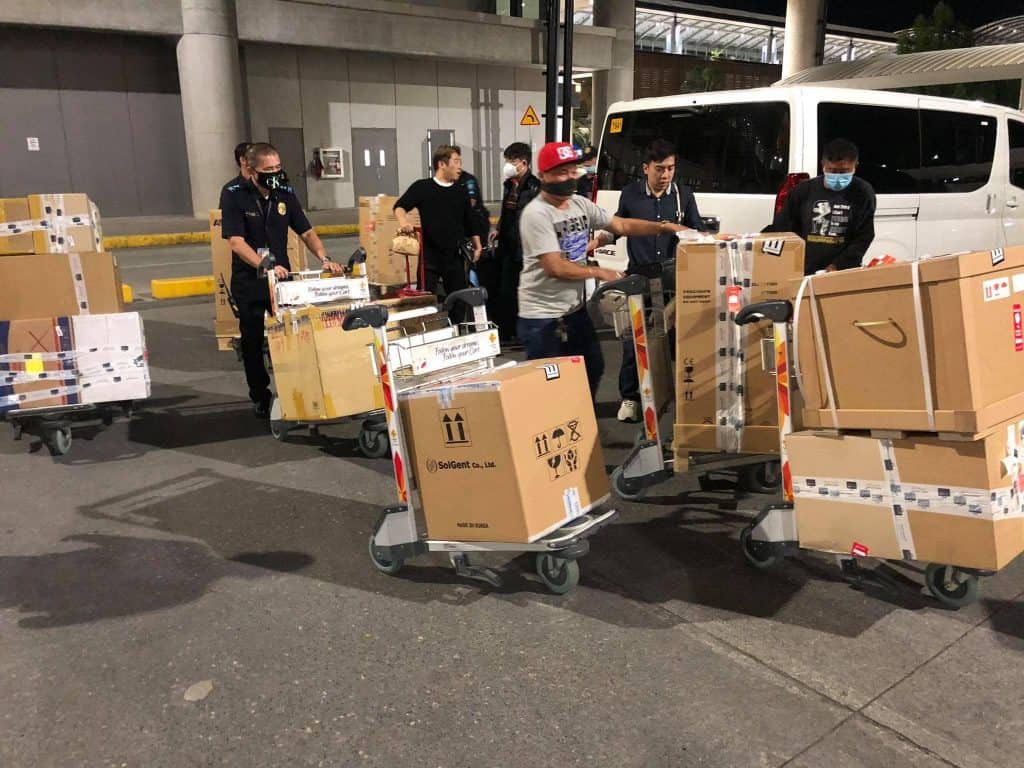 These test kits are in the Vicente Sotto Memorial Medical Center (VSMMC) in Cebu City (VSMMC) as it is the only COVID-19 proficient molecular testing facility at the sub national level in the Visayas.
Prioritized patients for testing would be people who are manifesting influenza-like illness (ILI) and severe acute respiratory infections (SARI).
The purchase and shipment of the kits was facilitated by the Office of the Presidential Assistant of the Visayas (OPAV) headed by Michael Lloyd Dino, Presidential Assistant for the Visayas Secretary.
20,000 test kits was purchased by Cebu City Mayor Edgardo Labella for VSMMC and another 20,000 test kits purchased by President Rodrigo Duterte and Senator Bong Go for the utilization of the whole LGUs in the Visayas.
COVID-19 Cebu
As the threat of the Coronavirus 2019 or COVID-19 rises every day, the Cebu province has taken a proactive approach and is pulling all stops in protecting the island. Here's everything you need to know about COVID-19 and its symptoms: https://sugbo.ph/2020/corona-virus-in-cebu/
With this, an Executive Order was issued for the implementation of the drastic but necessary measures to avoid the spread of the virus. For more information, head on to: https://sugbo.ph/2020/cebu-implements-drastic-measures/
If you are sick and think you have symptoms of COVID-19, seek medical attention, call the local Coronavirus Health Information Line for advice: 0922-397-2334 / 0943-568-3298 / (032) 402-3091 / (032) 402-1269.