"Congratulations, you're now COVID-19 FREE!" is definitely music to the ears of every patient who has tested positive for COVID-19.
We could only hope and pray for more recoveries in the coming days after another frontliner who has survived the battle.
Cebu Doctor's Hospital's (CDH) first COVID-19 positive patient, Internal Medicine Specialist Dr. Estrella Huang, is one of the survivors from Cebu. The 69-year old has been admitted in the C-Isolation Unit of CDH for more than 2 weeks and has been discharged on April 6, 2020.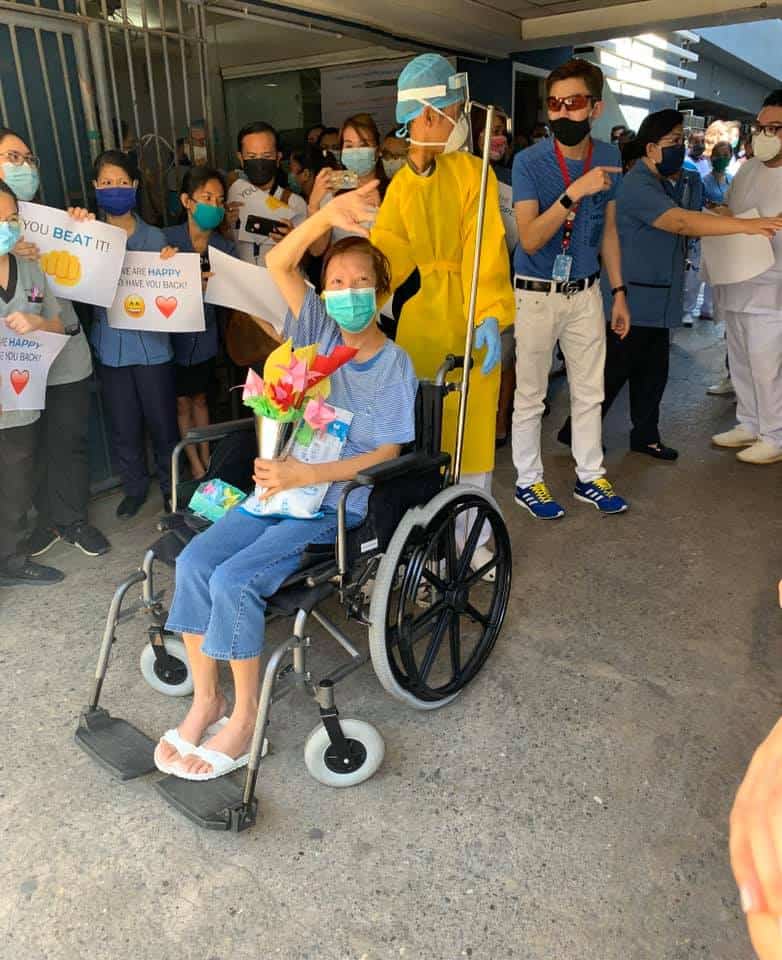 Amid hardships, may Dr. Huang's successful battle against this pandemic give us hope to face each day with strength and faith. And because we all know that recovery is not easy, may this serve as a warning to also be cautious of what we do and follow the guidelines being implemented.
April 8, 2020
On April 8, 2020, Cebu Doctors University Hospital announced another 2 new recoveries who have successfully defeated COVID-19. The hospital staff also celebrated the send offs of the recovered patients.
In total, Cebu Doctors has released three (3) recovered patients.
Let us all continue praying for brighter days ahead and for everyone suffering from this pandemic hear the first sentence of this article. We know they will.
COVID-19 Cebu
As the threat of the Coronavirus 2019 or COVID-19 rises every day, the Cebu province has taken a proactive approach and is pulling all stops in protecting the island. Here's everything you need to know about COVID-19 and its symptoms: https://sugbo.ph/2020/corona-virus-in-cebu/
With this, an Executive Order was issued for the implementation of the drastic but necessary measures to avoid the spread of the virus. For more information, head on to: https://sugbo.ph/2020/cebu-implements-drastic-measures/
If you are sick and think you have symptoms of COVID-19, seek medical attention, call the local Coronavirus Health Information Line for advice: 0922-397-2334 / 0943-568-3298 / (032) 402-3091 / (032) 402-1269.