On Saturday, Cebu Governor Gwen Garcia announced in a meeting with the town and city mayors of Cebu Province that she has appealed to the Inter-Agency Task Force (IATF) to place the Province of Cebu under modified general community quarantine (MGCQ).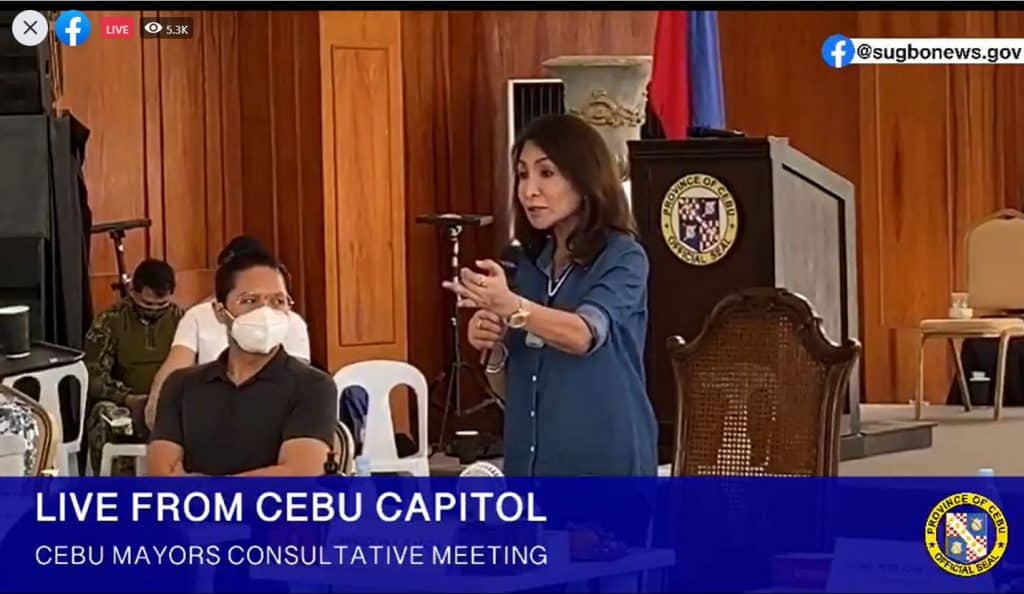 "Figures cannot lie." As per latest data, only 1 of the 18 recorded deaths among the COVID-19 cases in Cebu Province died because of it. Majority of the deaths were caused by the patients' pre-existing medical conditions. Only 0.3 to 1 million (population) death ratio has been recorded.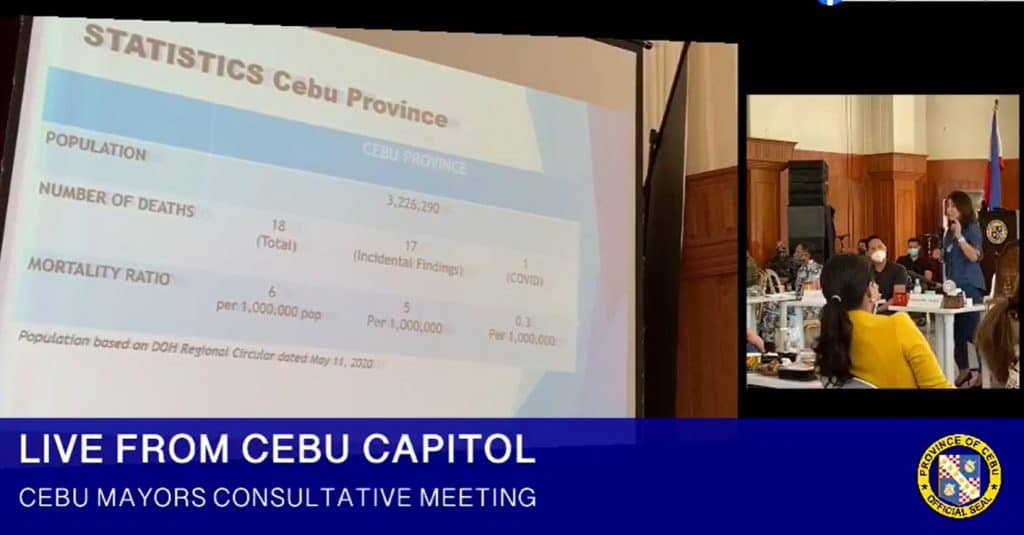 Gwen also cited Tuberculosis (TB) and Sexually Transmitted Diseases (STDs) are "deadlier", that even the TB is airborne as compared to coronavirus that is transmitted through droplets (spray of droplets during coughing and sneezing).
Moreso, most confirmed COVID-19 individuals in Cebu City are asymptomatic and have shown NO symptoms (no coughing / sneezing) while on weeks of isolation.
"Whether we like it or not, COVID will always be there. It is not the only disease in the entire world." The governor said we should learn to live with the virus and make sure to boost our immune system. Only those who show symptoms of the coronavirus disease will be subject for swab testing.
Under MGCQ:
All persons are allowed to go out.
Up to 50% capacity on churches, restaurants, etc.
Gyms, barbershops, movies, sports are now allowed.
Governor Gwen said that the Province of Cebu is more than ready to move forward under the 'more relaxed' modified GCQ on June 1, 2020.
ALSO READ: