The Cebu Provincial Government will be sending cash assistance to Cebuanos who are now stranded in other provinces due to the enhanced community quarantine implemented in most parts of the country.
The whole process will be handled through the Capitol's newly launched Facebook page Stranded Cebuanos Assistance Center, where the stranded Cebuanos can send in their personal information and details on where they are.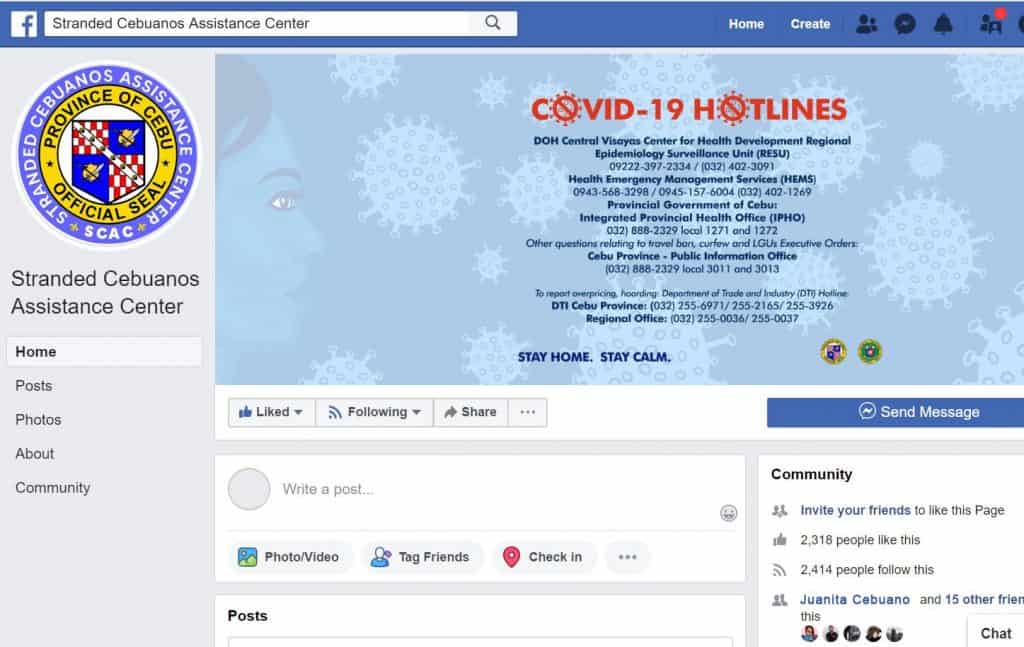 Calls of Cebuanos, mostly Overseas Filipino Workers (OFWs) who were repatriated but were not allowed to travel to Cebu because of the quarantine has prompted the provincial government to take action.
One of the key points to the stranded Cebuanos is to share where in Cebu they are originally from, which will then be subject for verification with the concerned barangay or local government units.
"Stranded Cebuanos" refers to stuck Cebuanos outside of the province and not those who have long emigrated in Metro Manila or other places and wish to come back to Cebu.
The amount for the cash assistance is yet to be decided and will be based on the number of persons who will be registered in the SCAC and verified by their respective LGUs.
Gov. Gwen Garcia said the cash assistance would be sent to the verified stranded Cebuanos through money transfer.
How to avail the service?
1. Go to the Stranded Cebuanos Assistance Center Facebook Page.
2. Print/download this form, fill it up and send a copy through messenger by messaging them on Facebook. Or you can just type the information required and send through messenger.
3. An original copy of your application will be required before any form of assistance will be released. Keep your original copies and wait for any advise where to send it.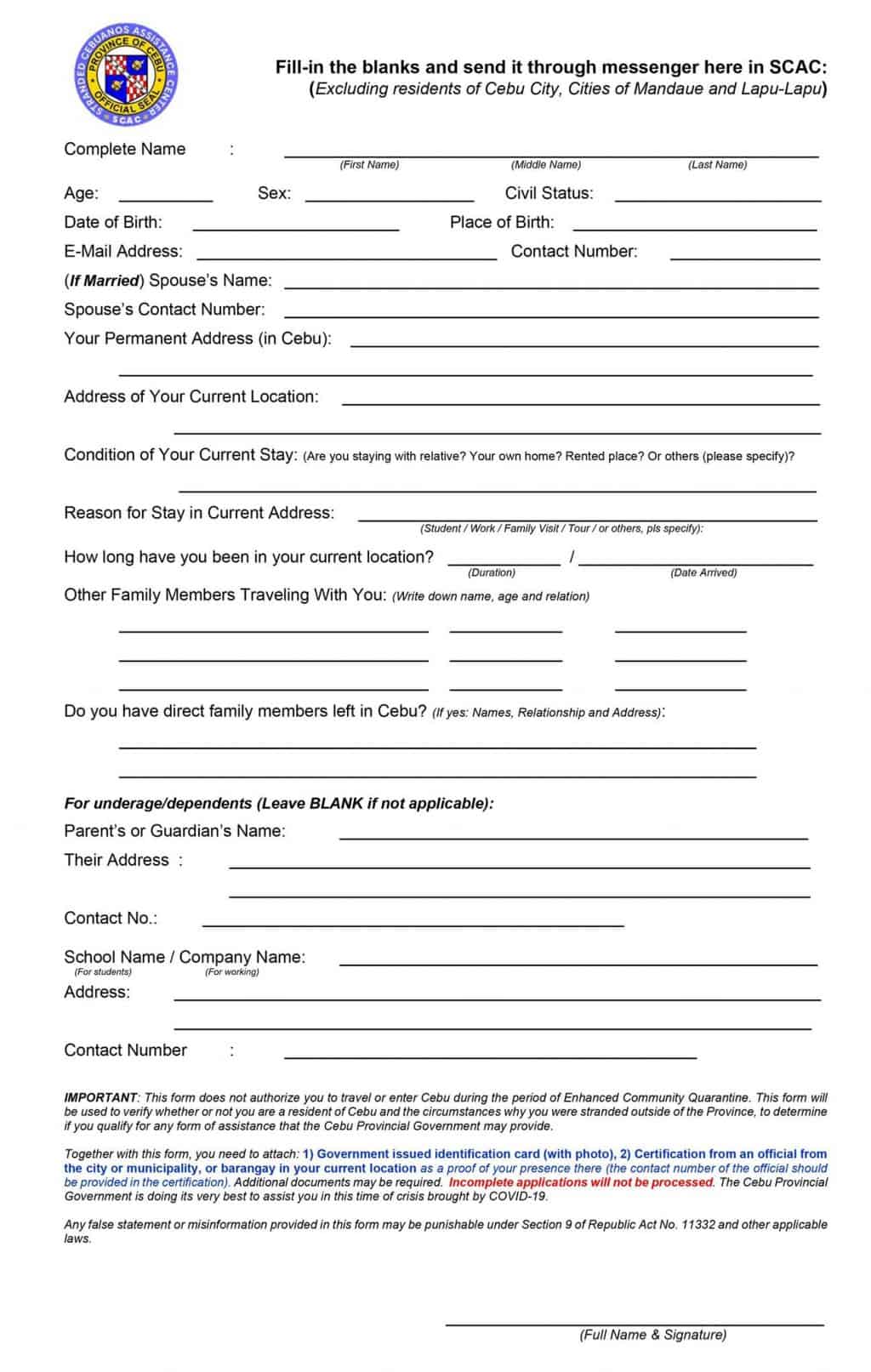 COVID-19 Cebu
As the threat of the Coronavirus 2019 or COVID-19 rises every day, the Cebu province has taken a proactive approach and is pulling all stops in protecting the island. Here's everything you need to know about COVID-19 and its symptoms: https://sugbo.ph/2020/corona-virus-in-cebu/
With this, an Executive Order was issued for the implementation of the drastic but necessary measures to avoid the spread of the virus. For more information, head on to: https://sugbo.ph/2020/cebu-implements-drastic-measures/
If you are sick and think you have symptoms of COVID-19, seek medical attention, call the local Coronavirus Health Information Line for advice: 0922-397-2334 / 0943-568-3298 / (032) 402-3091 / (032) 402-1269.