If you think you're ready for the new normal, Cebu's biggest mall is at it too!
SM Seaside, preparing to welcome back its patrons, has implemented its health and safety protocols in preparation for its re-opening on Monday, June 1, as Cebu City has been placed under general community quarantine (GCQ).
From the doors to the stairs, and even the ATMs, SM Seaside made sure to give us a safer malling experience.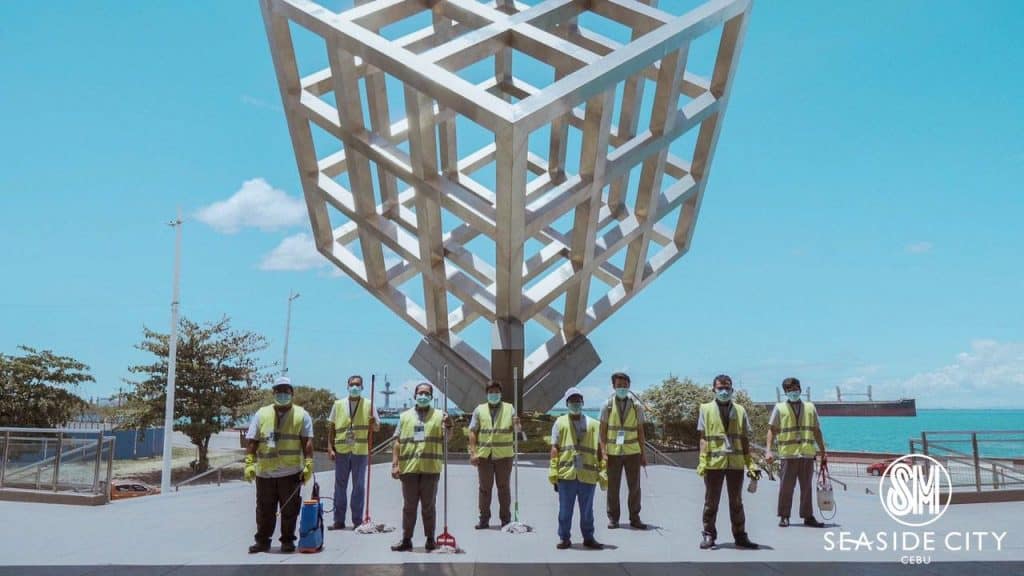 With SM Supermalls' #SafeMallingAtSM, our safety is always their top priority. More than re-opening, they made sure you'll have a great time shopping, or just strolling.
SM also mentioned they have 'Specialized Sanitation Team' who will frequently disinfect high-touch areas including, but not limited to:
Grocery carts and baskets
Toilets
Hand rails
The mall will also be "deep-cleaned" before and after mall opening.
When we were in the midst of the crisis, and we still are, SM has been giving back to the community and it is only fitting for us to return the favor. Paying it forward per se.
Watch this video that summarizes the mall's efforts to prepare for the new normal:
SM Supermalls' new policies include:
No mask, no entry
Thermal scanners in all entrances (those who have fever will not be allowed to enter)
Disinfectant mats
Frequent use of alcohol and hand sanitizers
Practice social distancing inside the malls

Use of escalators one step apart
Elevator only at 50% capacity is allowed
One-way movement in aisles

Motorcycles should be parked in every other slot
SM is serious in promoting and implementing "safe malling".
Let's do our part by always staying cautious. Let's enter SM Seaside negative from the virus and leave the premises just the same.
Let's learn how to live with the 'new normal' because we are bound to it. Keep safe!
ALSO READ: