In light of the pandemic coronavirus disease (COVID-19), public masses are suspended until further notice, but it does not mean the cancellation of Holy Masses.
Catholic churches in Cebu are expected to abide by the Catholic Bishops' Conference of the Philippines (CBCP) Circular stipulating that they should continue to celebrate the Holy Eucharist (Missa Sine Populo) and Holy Week services even in the absence of a congregation.
Here's the list of churches with their respective mass schedules and Facebook Live links.
Archdiocesan Shrine of Our Lady of Lourdes
Archdiocesan Shrine of San Nicolas de Tolentino
Basilica Minore del Sto.Niño de Cebu
CCTN 47 (Televised Mass as well)
Cebu Metropolitan Cathedral
Nuestra Señora De Regla – Parish National Shrine
Our Lady of the Sacred Heart-Capitol Parish
Parroquia de Virgen de los Remedios
Sto. Niño de Cebu-Mactan Parish
Sto.Thomas de Villanueva Parish-Danao
ORATIO IMPERATA for COVID-19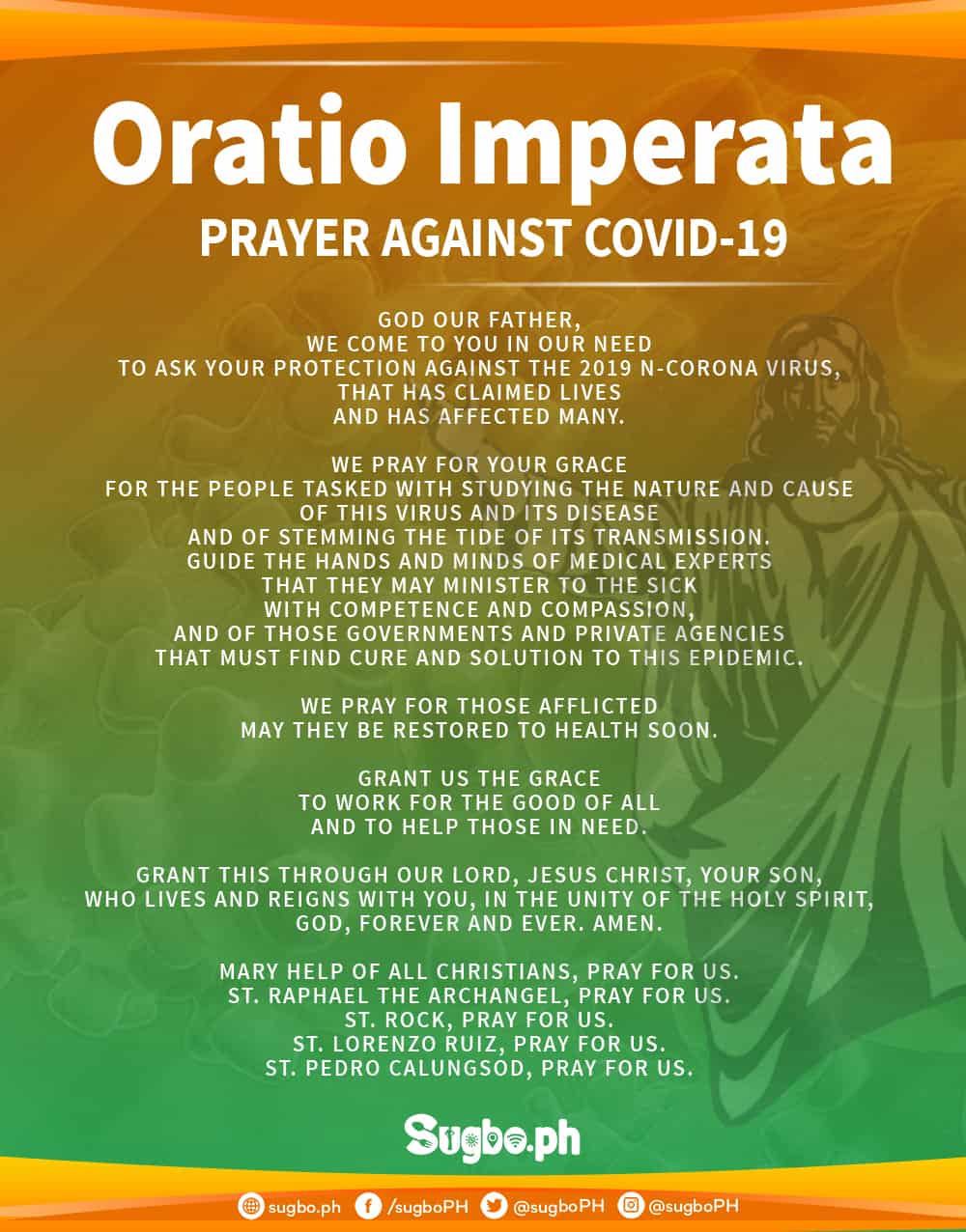 COVID-19 Cebu
As the threat of the Coronavirus 2019 or COVID-19 rises every day, the Cebu province has taken a proactive approach and is pulling all stops in protecting the island. Here's everything you need to know about COVID-19 and its symptoms: https://sugbo.ph/2020/corona-virus-in-cebu/
With this, an Executive Order was issued for the implementation of the drastic but necessary measures to avoid the spread of the virus. For more information, head on to: https://sugbo.ph/2020/cebu-implements-drastic-measures/
If you are sick and think you have symptoms of COVID-19, seek medical attention, call the local Coronavirus Health Information Line for advice: 0922-397-2334 / 0943-568-3298 / (032) 402-3091 / (032) 402-1269.