Swimming with the fishes is taken to a whole new level in Moalboal's Sardine Run. Dive in and witness the jaw-dropping phenomenon of various schools of sardines just swimming about casually in the waters of Moalboal.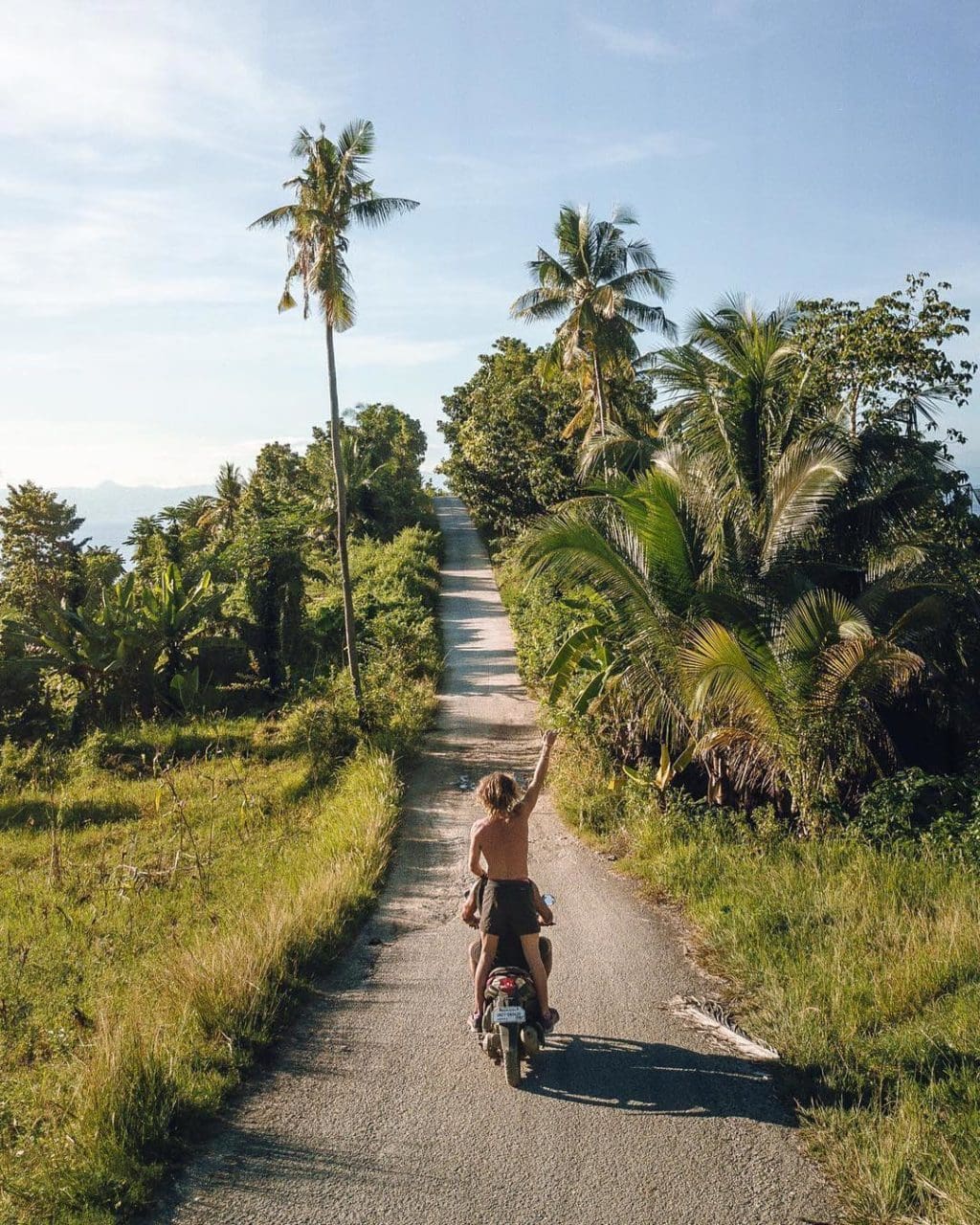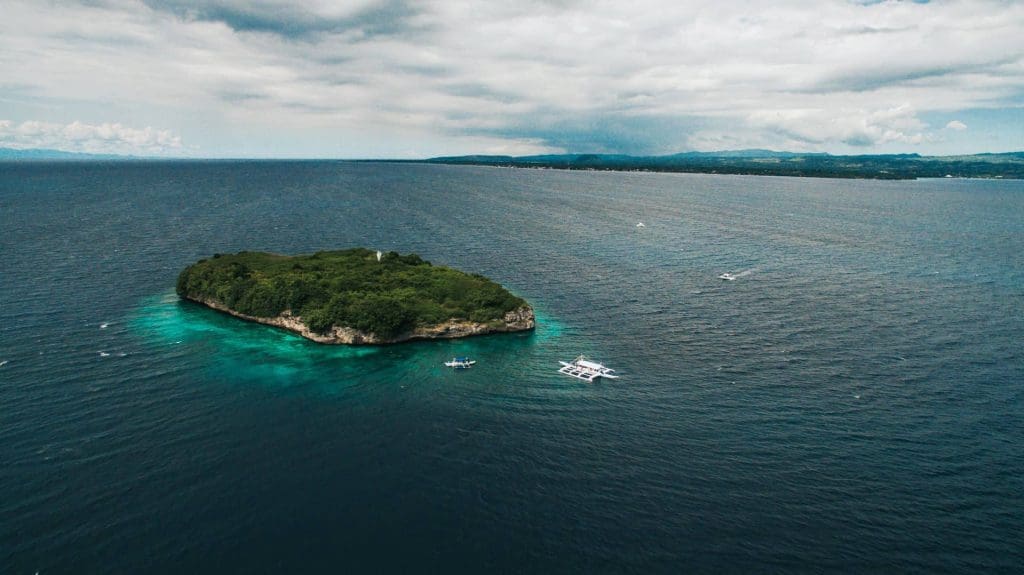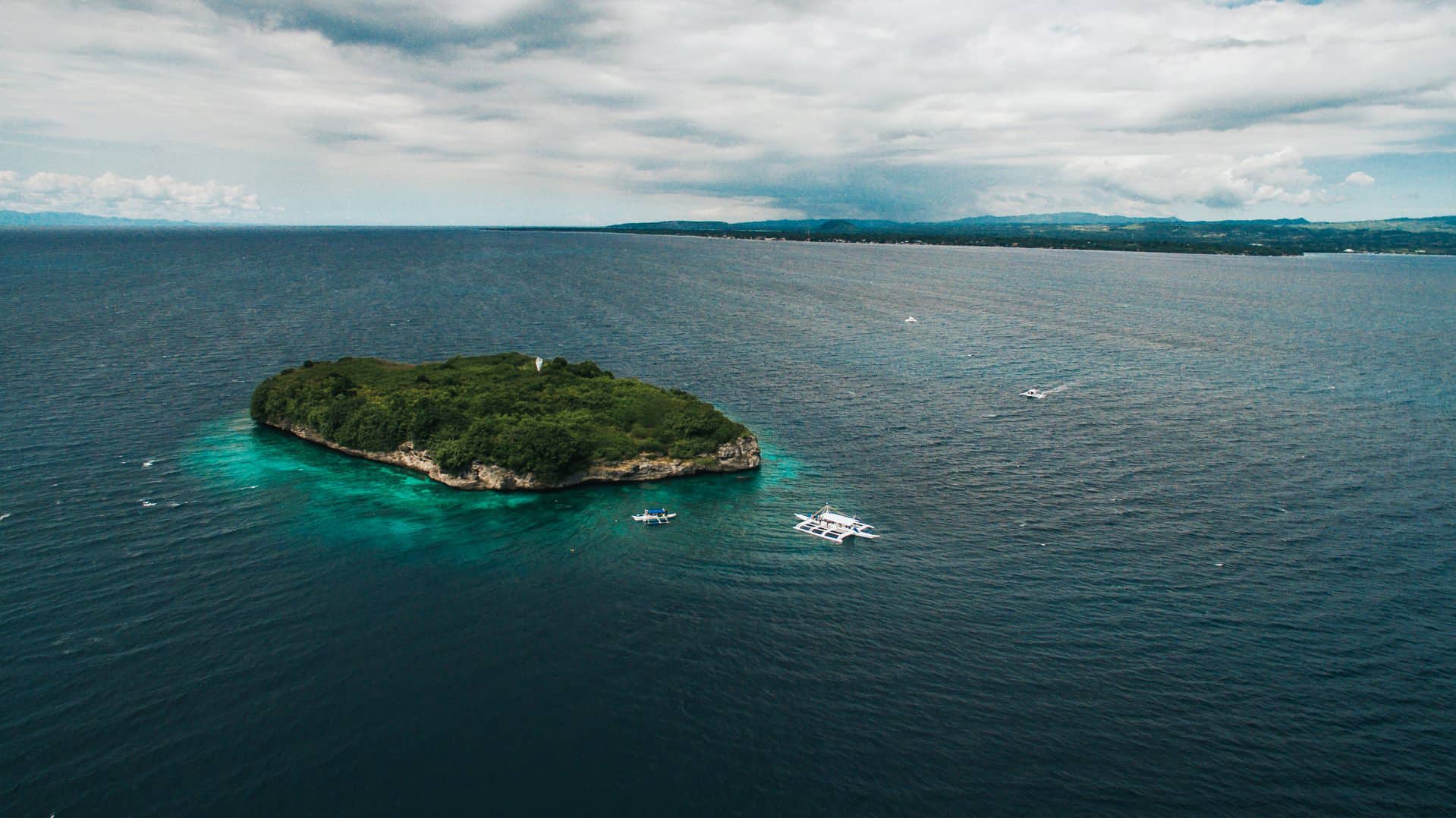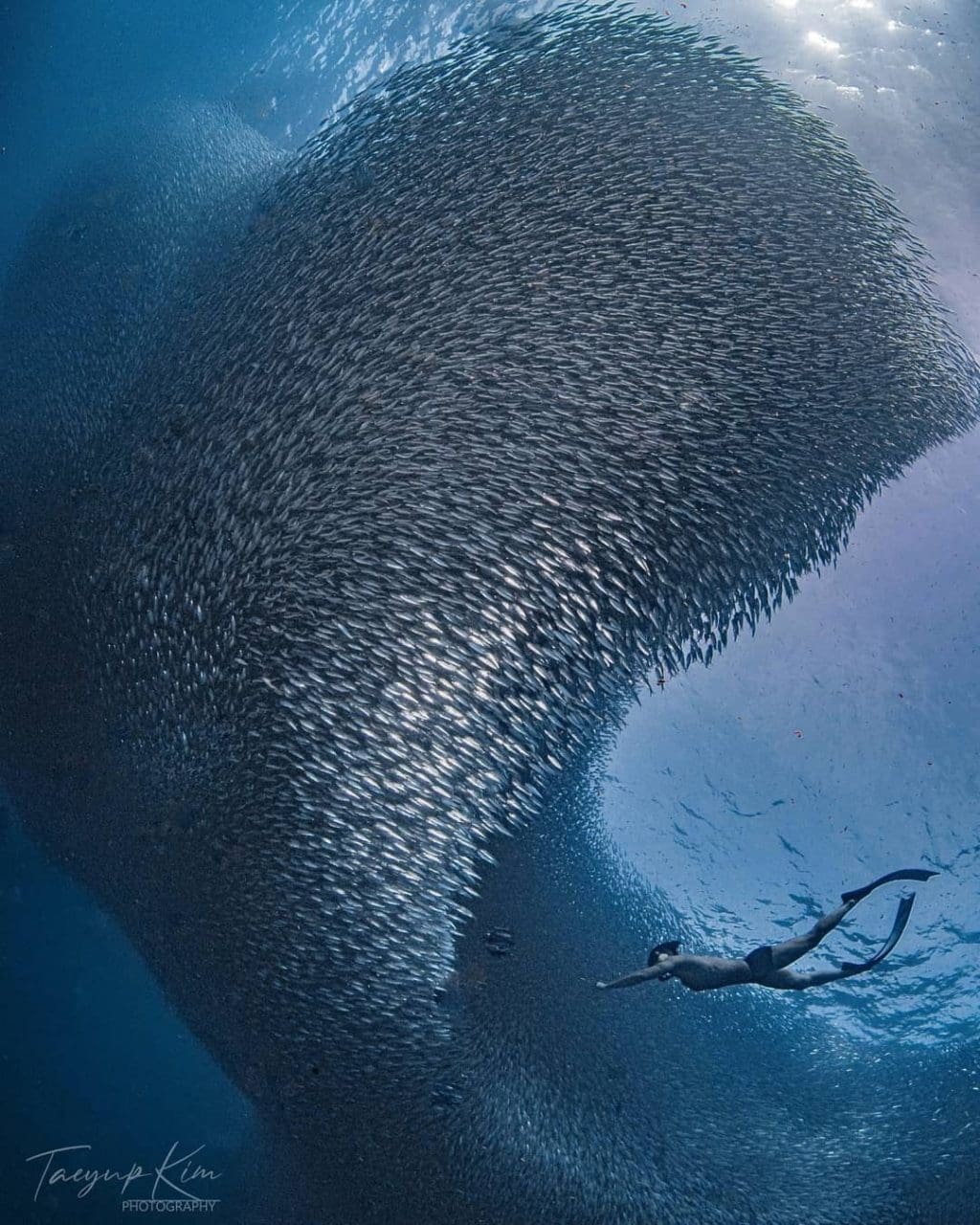 WHAT IS SARDINE RUN?
The Sardine Run is a phenomenon where large numbers of sardines swim about in groups big enough to block out the light from the sun. They make their way from the deep into the shallows to feed on planktons. It is not unique to the Philippines and is also an event which can be witnessed in South Africa. Although the South African Sardine Run holds the title of the greatest sardine run in the world, Cebu's Sardine Run can still hold a candle as the second best.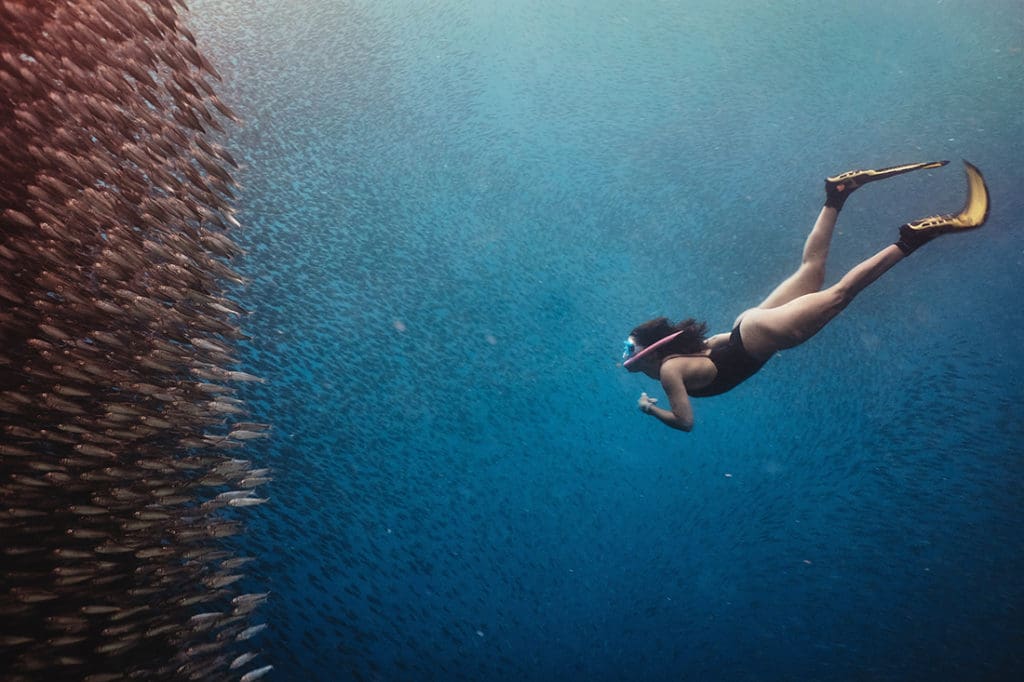 The best thing about the sardine run is that it is completely ethical since the schools swim of their own accord to Panagsama Beach without fishermen attracting or herding them for the tourists so guests can participate in this event with a clear conscience.
They're also basically harmless and swimmers can swim in and out of the schools, getting completely surrounded by shimmering fishes without getting a single scratch. About 20-30 meters farther from the shore, divers and swimmers will also be able to witness vibrant coral reefs plunging 70 meters into the abyss and predators such as Tuna and Jack preying on the copious schools of sardines.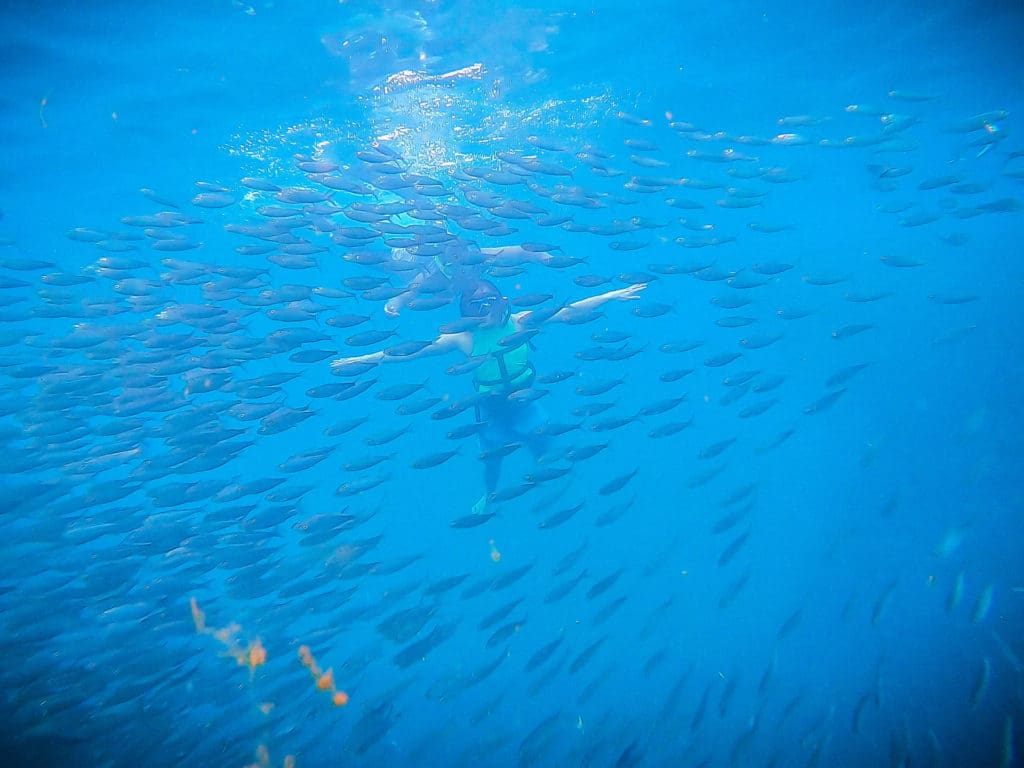 To preserve their numbers, the local government and tourism office have made a deal with the fishermen to only catch fishes using hook and line, enough to feed their family.
WHERE TO WATCH THE SARDINE RUN?
Tourists don't have to dive too deep to look for the sardines as the event can be witnessed on a daily basis just 30 meters off the coast of Panagsama Beach. It is extremely accessible to tourists because they won't need sophisticated equipment to reach the sardines – they just need to put on some goggles, dive in the water, and they're all set for the show.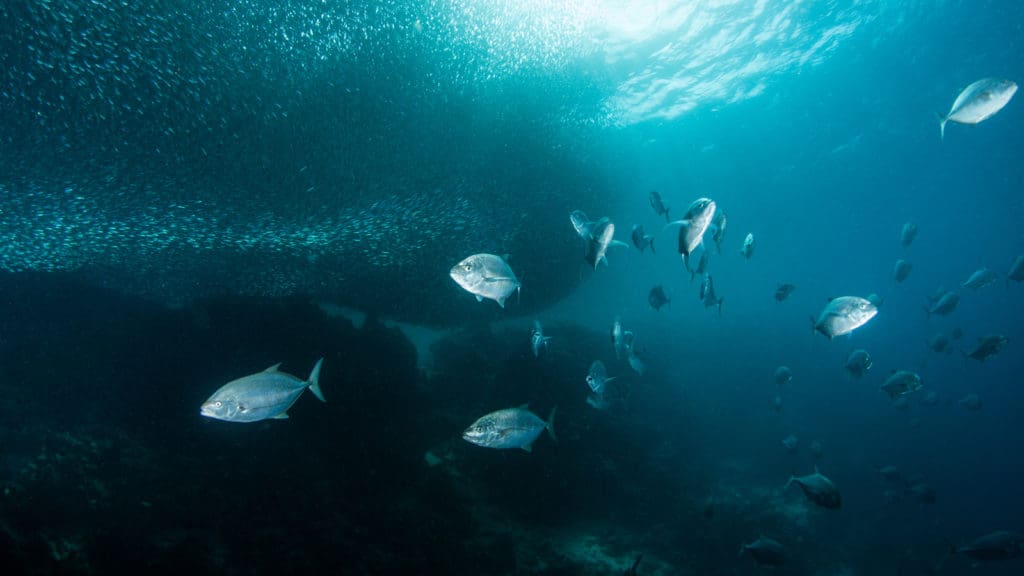 Unlike in South Africa where the sardine run phenomenon only occurs for a few weeks around May – July when temperatures are around 19°C, Moalboal's Sardine Run occurs all-year round.
Although sardines typically love to swim in cool waters with temperatures of 14°C to 20°C, they can be seen on a daily basis near Panagsama Beach but in smaller numbers during the hotter seasons. The best time to visit Panagsama Beach for the Sardine Run is during the months of November to May when the rains aren't blurring the view in the water.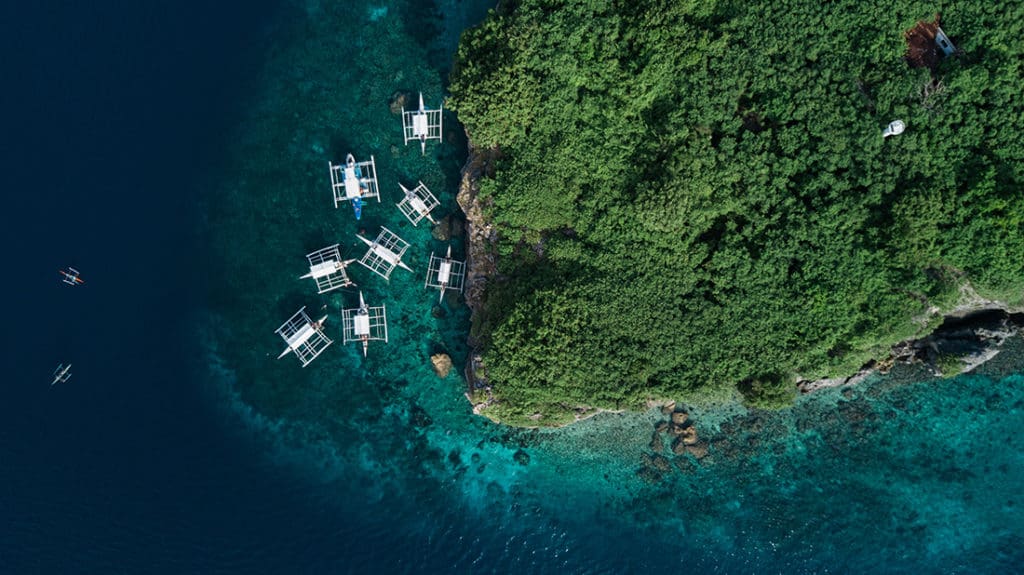 RATES & OTHER INFORMATION
What to know?
OPERATIONAL HOURS: 6:00 AM until 3:00 PM only.
SAME GROUP TOUR: Only persons travelling in the same group shall be allowed to board the boat or banca.
EQUIPMENTS: Divers are strongly encouraged to purchase or bring their own masks, Buoyancy Control Devices (BCD), mouthpieces, snorkeling tubes, and other related gears to avoid sharing of equipment.
Masks, mouthpieces, and snorkeling tubes should neither be rented out nor shared but may be sold by the establishment.
HYGIENE & SANITATION: Tourists shall bring their own towels and refillable water tumblers.
Towels and water tumblers shall not be rented out but may be sold by the establishment.
Spitting on masks for defogging is strictly prohibited. For this reason, spray bottles with diluted baby shampoo shall be provided.
Properly sterilized equipment should be stored in sterilized and sealed containers, which shall be labeled or tagged for easy identification.
WHAT TO DO AND EXPECT: For marine protection rules, you can take pictures but please NO TOUCHING and HARMING of the sardines, turtles, corals and other marine life. There is a municipal ordinance or administrative fine of P2,500.00 per person, per violation in any of these rules. We have "Bantay Dagat" or watchers deployed at the sites.
After your activities, you may rinse at the shower area. Please use your personal towels as we do not allow any towel rentals. Toilets are also available and you can use them for free.
It's best to book a private tour via https://discover.cebu.gov.ph/tour/pescador-island/
FEES
Entrance Fee: Free! No need for private boats or tours as the sardines can be found 30 meters from the shore.
Snorkeling Gear: ₱200 for mask and fins (Savedra Diving Center recommended)
OTHER INFORMATION:
HOW TO GET THERE?
Exact location: Moalboal, Southern Cebu — 3-4 hours away from the city
BY BUS: Find your way to Cebu South Bus Terminal (as of writing, located at Lantaw SRP). From the bus terminal, ride a bus bound for Bato-Barili. Travel time takes about 2.5 – 4 hours depending on the traffic in the city.
BY CAR: Navigate with Waze or Google Maps and set your destination to "Panagsama Beach Resort" in Moalboal, Cebu. Parking space is available upon arrival.
More about Moalboal: