Undeniably, Bantayan Island has definitely one of the best beaches in the Philippines; no wonder, it's a go-to tourist destination in Cebu. Its most popular municipality is Santa Fe where you can find the fine, pristine white sand beach and stroll around other beautiful attractions just within the vicinity.
STA. FE, BANTAYAN'S MAIN ATTRACTIONS
Before anything else, we strongly suggest to rent a motorbike which only costs P300 for 24 hours to fully enjoy and roam around the Bantayan Island at your own pace. There are many rentals available, you can ask around.
Alternatively, there are many habal-habals or motorbikes in the island but it gets costly in the long run if you plan to visit the following spots (around P50-80 per head per destination).
Resort hopping is a MUST DO activity in Bantayan, to really make the most out of your stay in the island. Later, we will share some recommendations on where to stay that's budget-friendly.
• KOTA BEACH with & Mini Sandbar (Resort Hopping)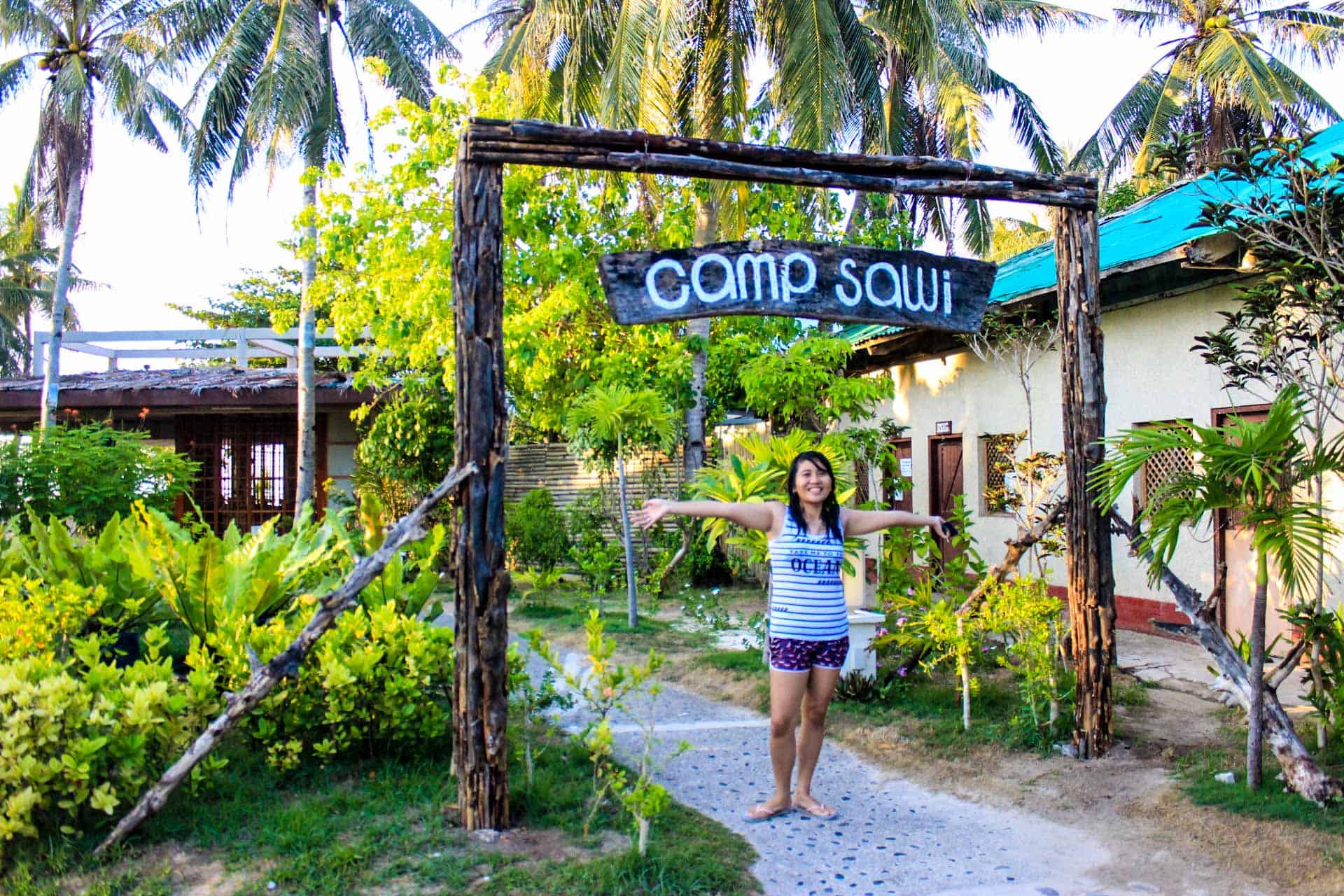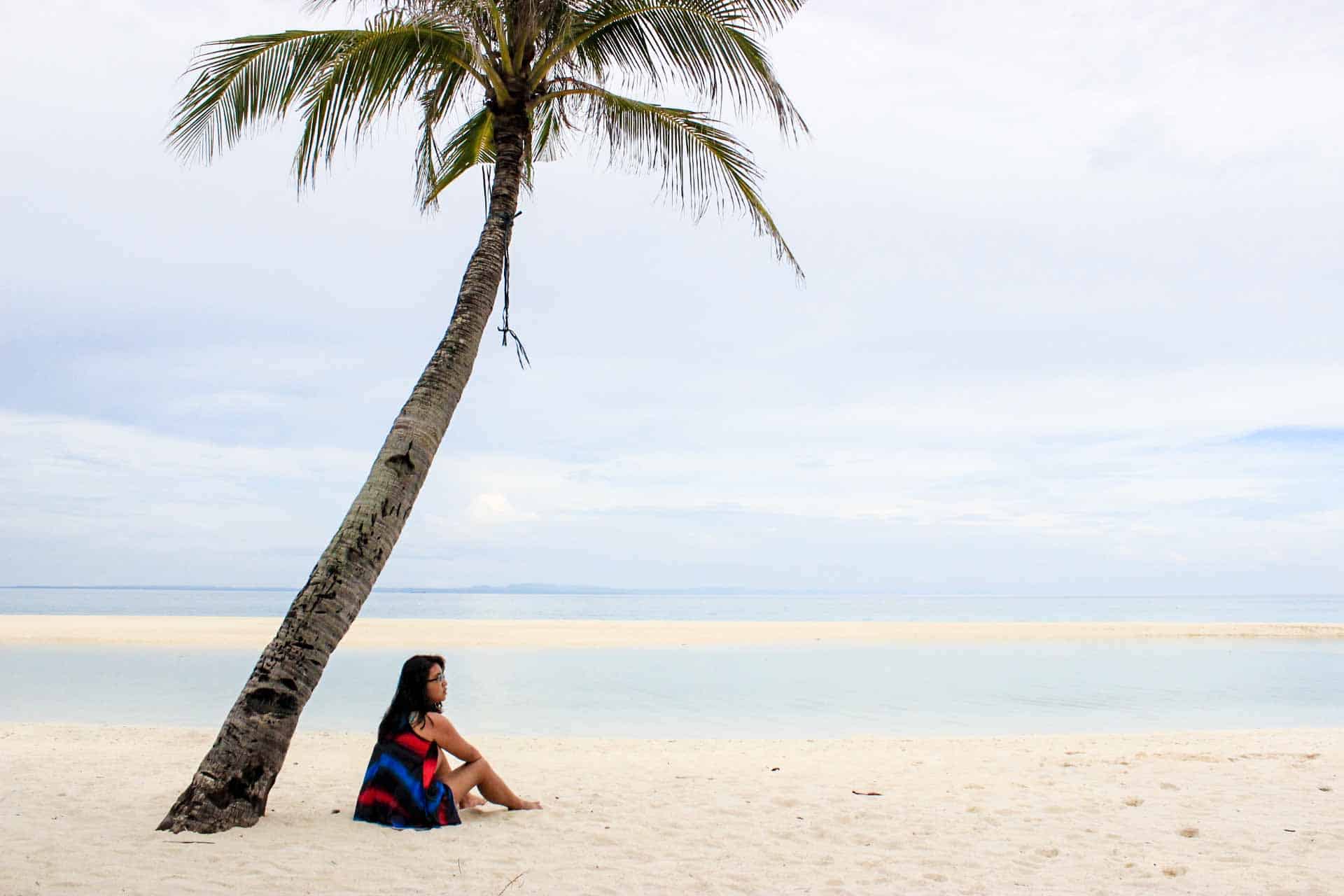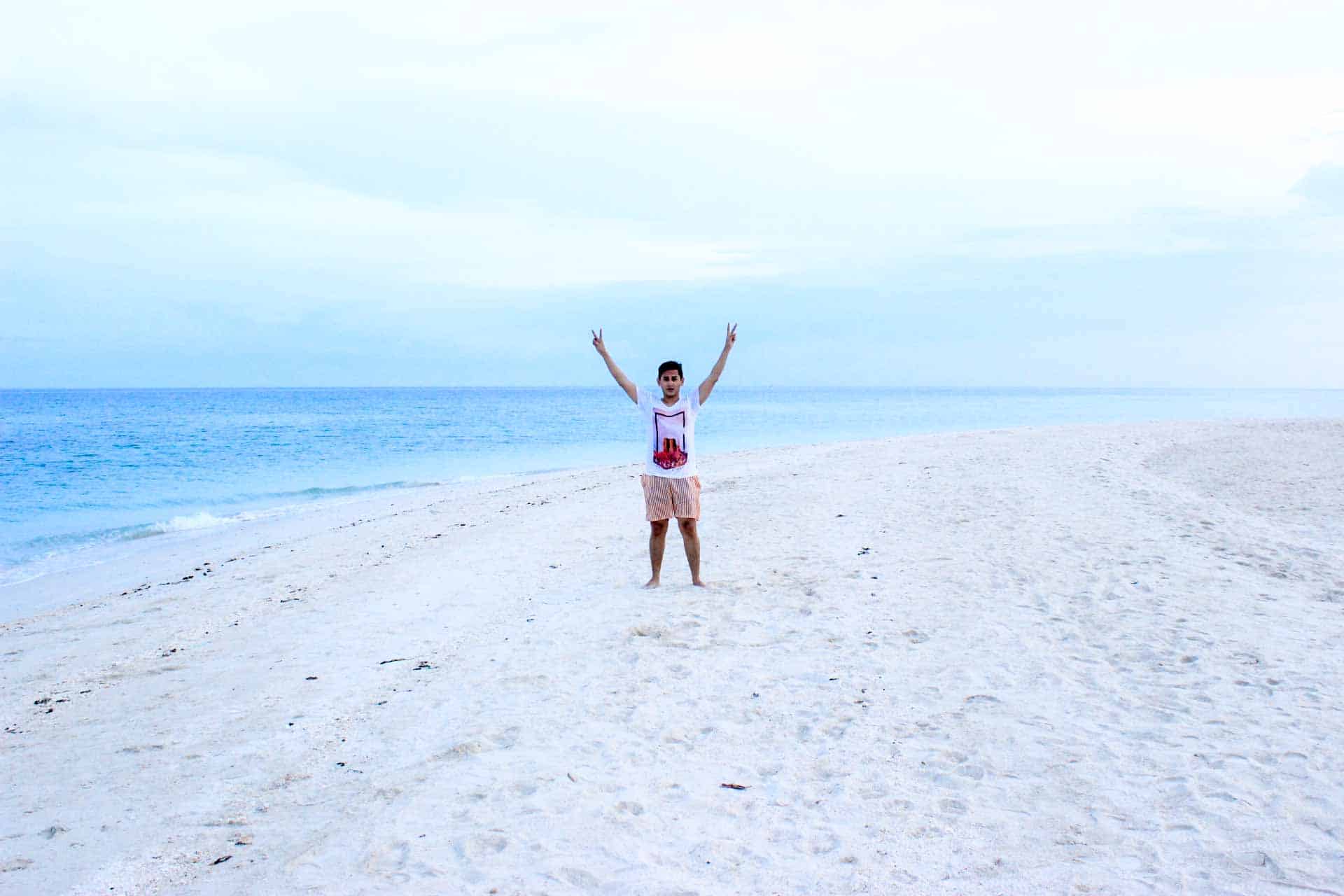 Technically, there's an entrance of P50 per head among visitors who are not checked in. But this can be waived when you eat in their restaurant. And sometimes, some staff are generous enough to allow guests to enter with no entrance fees and let them enjoy the beach.
With or without the entrance fee, you will never regret visiting this paradise. Because surely, your Bantayan experience won't be complete without this.
• OGTONG CAVE IN STA. FE BEACH CLUB (Resort Hopping)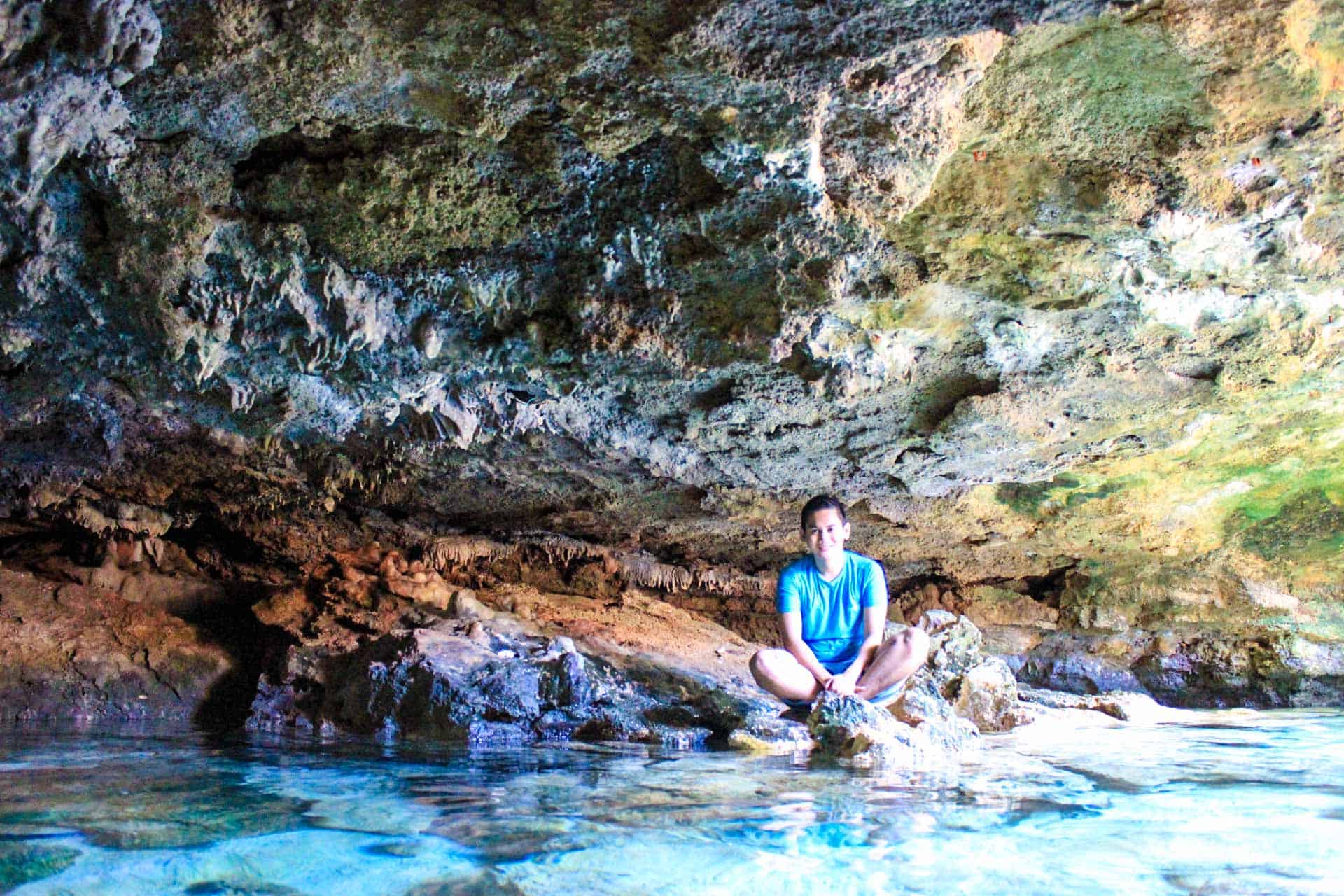 There's an entrance fee of P200 per head, which already includes access to the outdoor pool and Ogtong Cave. When it gets scorching hot outside, it's much better to swim in the cave that feels very cool and chill.
• PARADISE BEACH RESORT (Resort Hopping)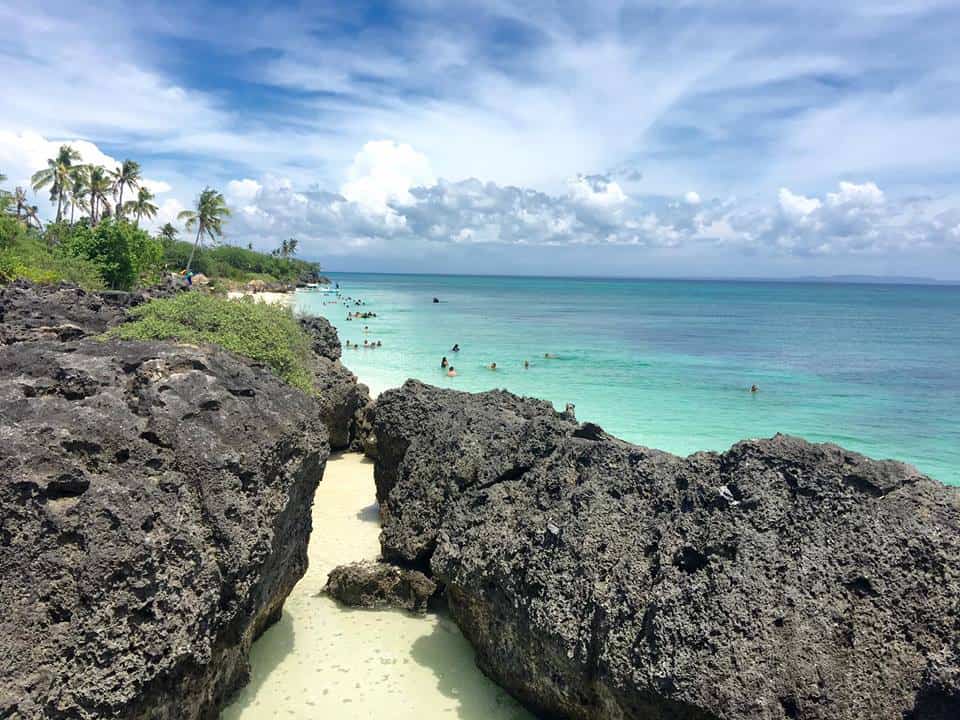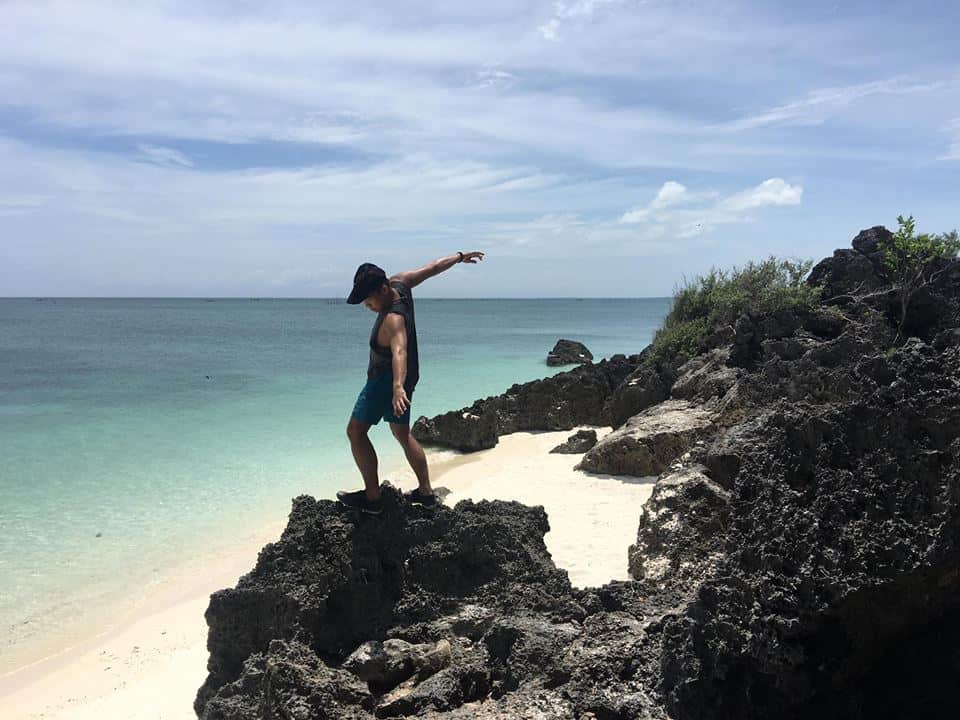 Technically, there's an entrance fee of P50 per head. But there are cases, when it doesn't get too crowded, they consider of not charging any entrance fee. See those beautiful rock formations fronting the pristine white beach of Bantayan? P50 is nothing compared to the unforgettable experience.
• MARLINS BEACH RESORT (Resort Hopping)


There's an entrance fee of P50 per head only. At times, entrance is given for free especially during low season.
• MANGROVE ECO PARK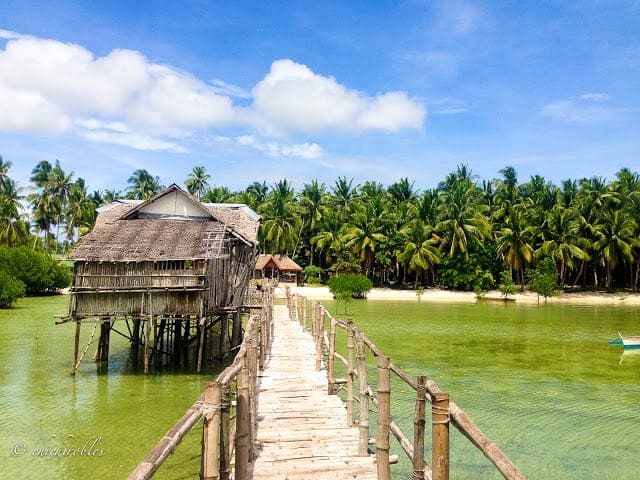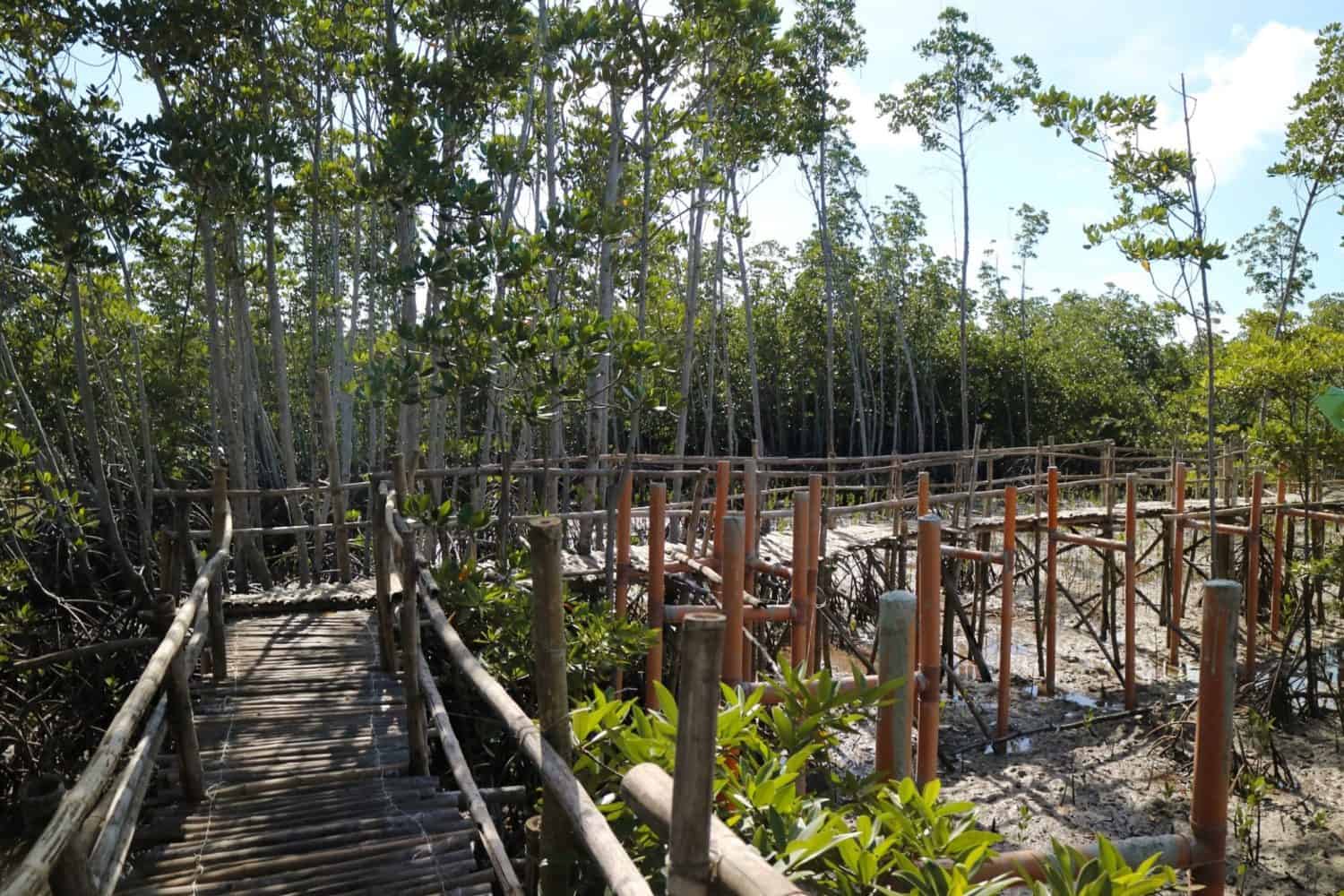 Walk with nature at Mangrove Eco Park. Entrance fee is only P50 per head.
• SUNRISE / SUNSET WATCHING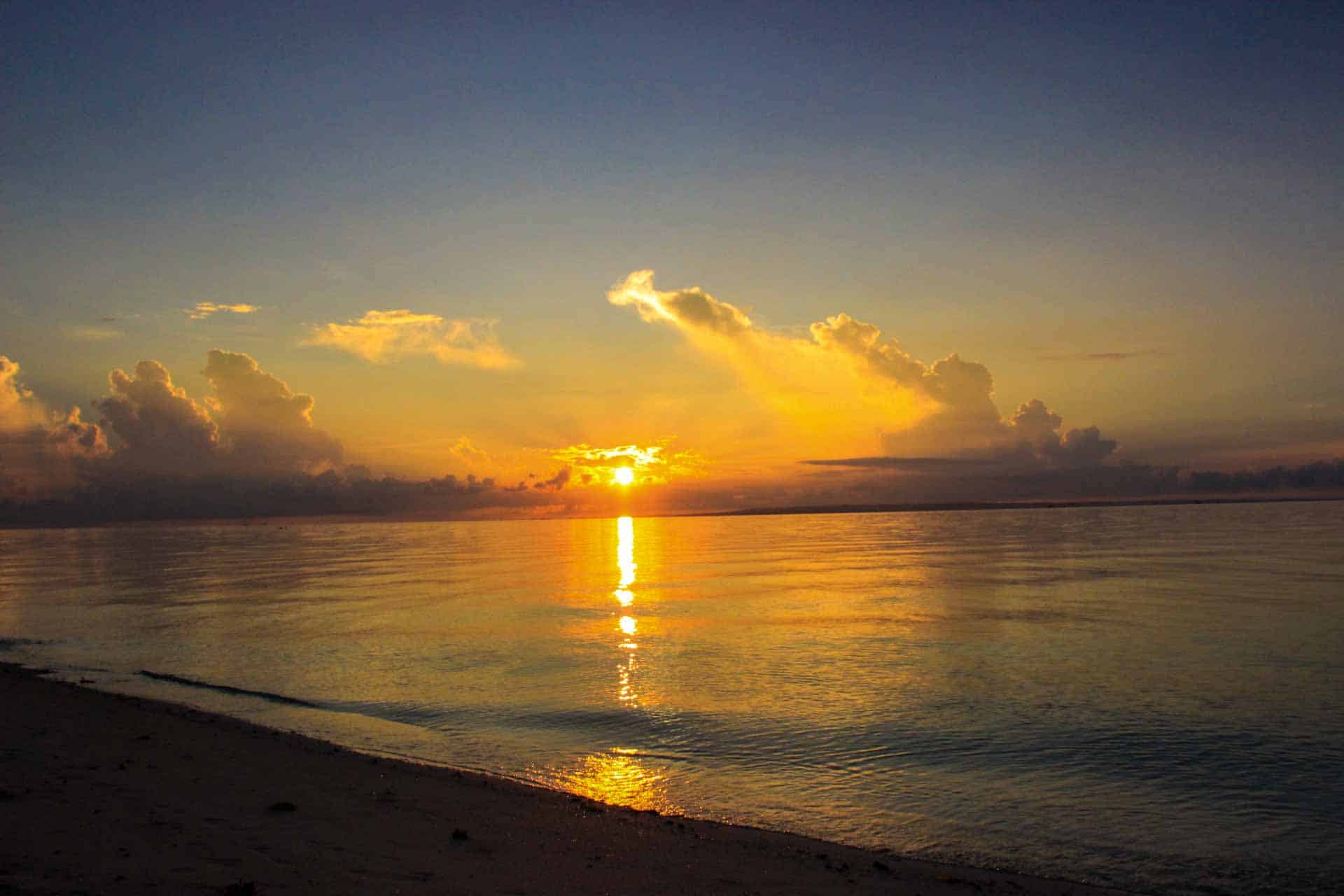 We are witnesses of the beautiful sunrise / sunset in Bantayan Island. It's really one of the BEST I've seen in my life. Watch it by the seashore to appreciate it even more. it's just breathtakingly beautiful.
Travel Requirements
The Cebu Provincial Government has eased the travel requirements, but they advise travelers to secure a prior appointment or booking confirmed from the desired resort or travel destination.
It's also important to observe the minimum health requirements such as:
Must always wear face mask & face shield
Must always observe social distancing
If you're from outside Cebu and wish to travel, a negative swab test and other travel documents are no longer needed in Cebu Province (including Bantayan Island), Mandaue City, and Lapu-Lapu City.
How to get to Bantayan Island?
Buses that will bring you to Bantayan Island are found at the North Bus Terminal (located at the open parking lot of SM City Cebu). Take the bus going to Hagnaya. Travel time is approximately 3 hours. From Hagnaya take the Express Ferry Boat to Sta. Fe, Bantayan Island. Travel time is approximately 1-hour ride to Sta. Fe, Bantayan Island. A Ro-Ro vessel from Hagnaya to Santa Fe is also available.
FARE
Bus – P175 per way / P350 roundtrip (20% discount for students, present School ID)
Ferry & Terminal Fee – P185 + 10 per way / P390 roundtrip
Fares may change without prior notice.
BUS SCHEDULE
Location: North Bus Terminal at the open parking lot of SM City Cebu
Bus Trip from North Bus Terminal (Cebu City) to Hagnaya Port: approx. 3.5-4 hours travel time
Ferry Trip
Ferry Trip from Hagnaya Port to Sta. Fe, Bantayan Island: approx. 1 hour travel time
WHERE TO STAY?
You don't need to stay in those renowned hotels especially when you're on a budget. Here are your options:
Kota Beach Resort – for as low as P800, room for 2, 0956-276-4410 / (032) 438-9042
Bantayan Cottages – for as low as P400, room for 2, 0908-309-4717 / (032) 438-9358
Search on the best deals in Agoda and AirBnB. You can find one as low as P500, room for 2.
Local Government's Tourism Department
As policies frequently change due to the ongoing pandemic, it's best to contact first the LGU's Tourism Department prior to your visit.
Bantayan, Bantayan Island: 0908-767-2264
Madridejos, Bantayan Island: 0947-146-0372
Santa Fe: 0928-616-5391
Cebu Province: 0917-843-7984