Our go-to medical laboratory for all our urgent health tests is finally opening with regular operating hours in all of its branches.
Hi-Precision Diagnostics (HPD) is a staple in every Cebuano home providing a wide array of quality services with just an easy walk-in and out process. It has always strived to be set apart in terms of quality, service, and pricing since its inception in the year 2000.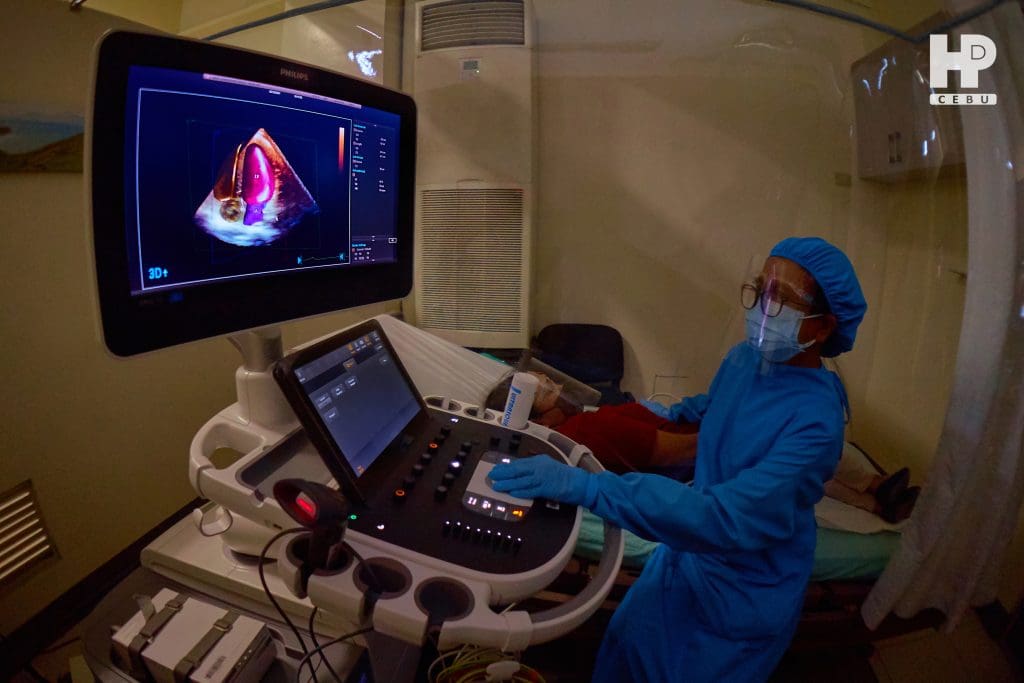 The good news is, HPD has opened branches in key locations around Cebu to reach more people and accommodate their medical testing needs.
Here are some reasons why Hi-Precision continues to be one of the most trusted and affordable medical centers in Cebu.
1. WIDE ARRAY OF MEDICAL SERVICES WITHIN REACH
From routine laboratory tests, imaging, and multi-specialty doctors' clinics, Hi Precision offers over thousands of medical tests and procedures. If you want to know what's available, you can confirm by messaging their Facebook page or contacting them via landline, cellphone, or Viber.
The best thing about Hi-Precision is that they provide a long list of quality diagnostic healthcare services at a very affordable price which is a great help, especially during these difficult times.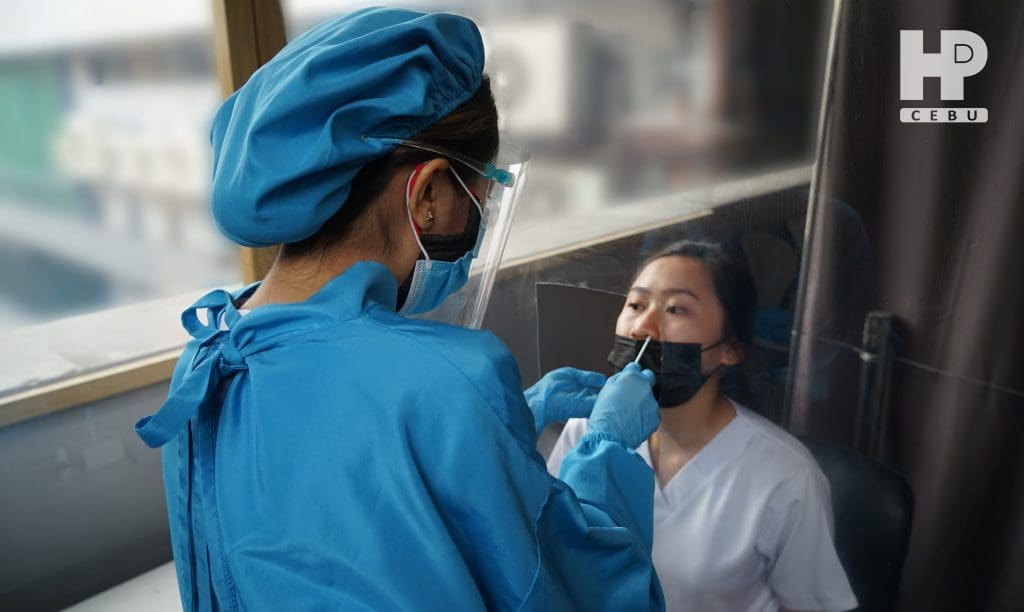 Most availed services:
Heart center tests like ECG, 2D Echo, Holter Monitoring, Treadmill (Stress Test), etc.
Imaging: X-Ray
CT Scan- both plain and with contrast in the Cebu Main branch
Ultrasounds- including prenatal ultrasounds for pregnant women to know the status and gender of their baby.
Blood tests
COVID test- both Nasal Antigen swab test and Antibody tests by blood extraction
Pre-employment package
Home Service- for blood tests, X ray, and heart center tests.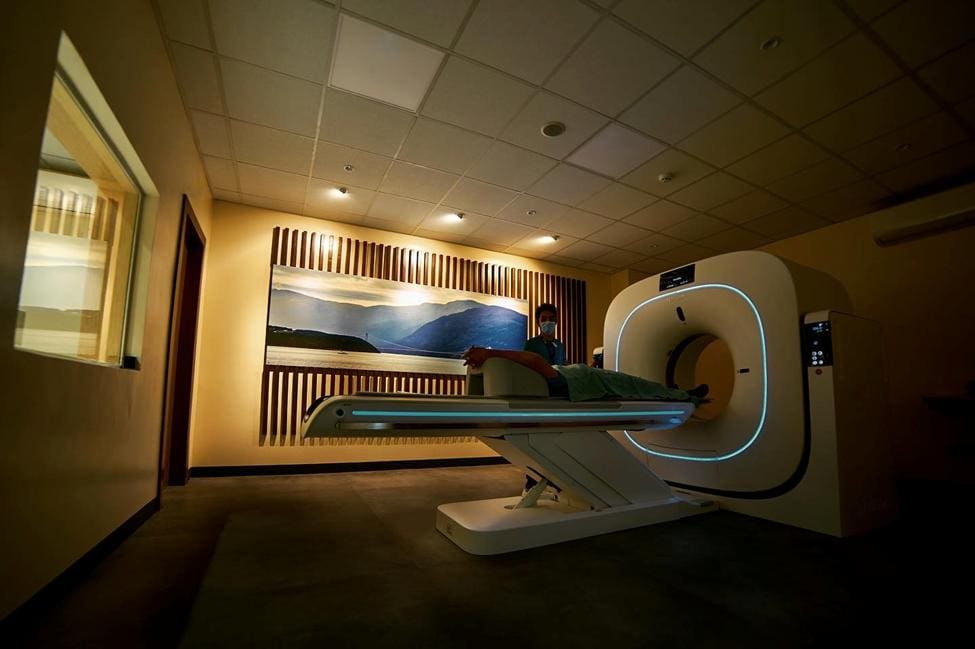 2. 22 YEARS OF SERVICE AND SAVING LIVES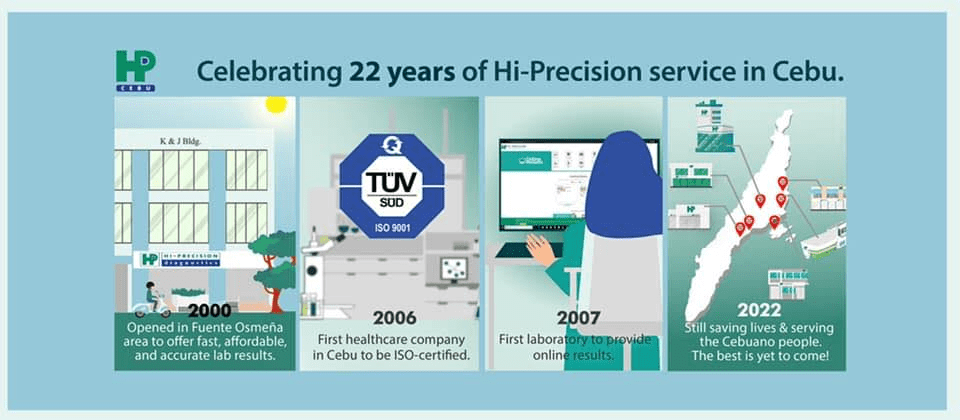 Hi-Precision Cebu has over 22 years of experience in service and prides itself on having accolades with its many firsts in the medical laboratory service. In the year 2005, Hi-Precision was one of the first healthcare companies in Cebu to have ISO 9001 Certification Program, the international gold standard for Quality and Efficiency.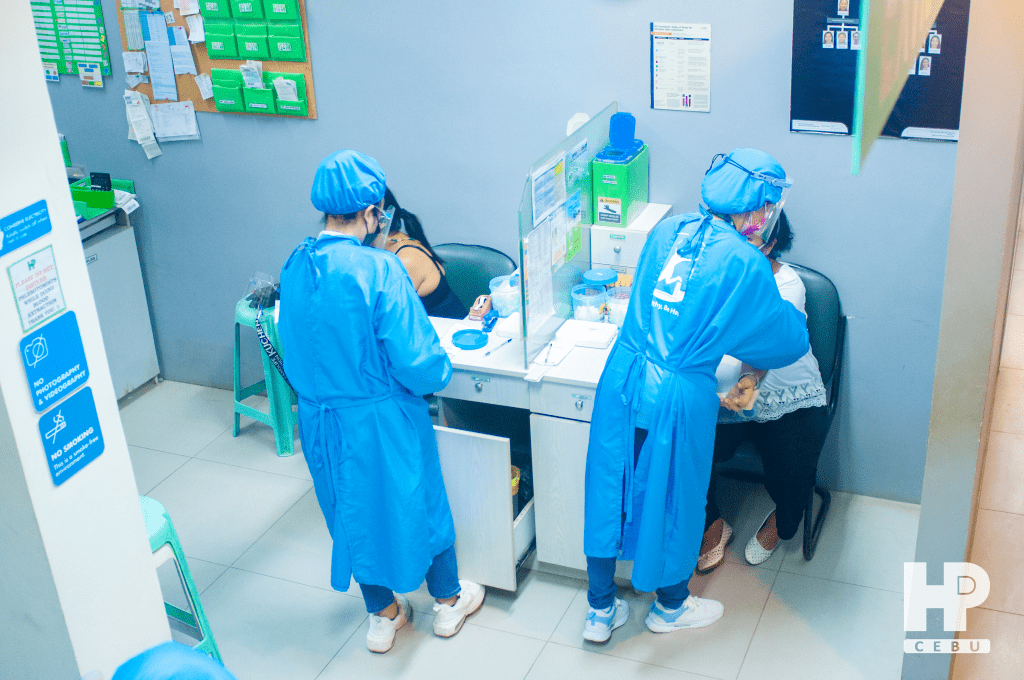 As one of the country's leading diagnostics laboratories, they are very efficient indeed. With the fast-paced world we have today, our medical services should be on that level as well as this can not only help a person but also save lives in the process.
Once you're done with the tests in the Hi-Precision branch nearest to you, you'll have two options, either wait to get your results or get them online. Yes, they are also the first to have online results as an option for patients, having first established their online results server in 2007. Having the initiative to do this only stays true to their "Quality and Efficiency" brand.
3. FREE OF HUMAN ERROR, FULL OF HUMAN CARE
Hi-Precision Cebu may be committed to providing affordable healthcare, but that doesn't mean it skimps on quality to achieve this. In fact, Hi-Precision always invests in the latest and best quality machines also used in laboratories and hospitals in the United States and Europe. Many of these latest models are fully automated, meaning they can run urine or blood specimens more efficiently than by manual means without the risk of human error. Being at the forefront of medical technology allows Hi-Precision to ensure that all your medical tests and records are in safe hands.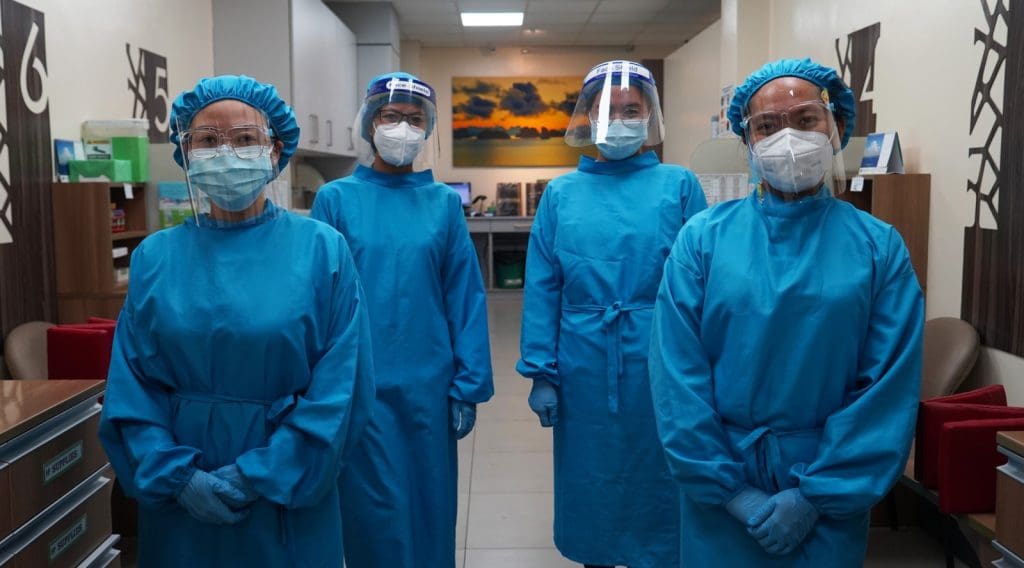 The second is the dedication and care demonstrated by Hi Precision's nurses, medtechs, and frontliners. Be it rain or shine, storms, or a global pandemic, Hi-Precision Cebu has always remained open in order to serve and save lives.
4. ONLINE RESULTS- HEALTHCARE RIGHT AT YOUR FINGERTIPS
One of the reasons that patients find it so easy to avail the Hi-Precision services is that they have kept up with modern technology and offer online results now. With easy online access to their medical and laboratory results everywhere, patients can be rest assured that they will never have to worry about losing them or forgetting about them in those times that they need it. Access online on patients records can also save time and lives as treating doctors and hospitals can easily have them.
To access your results online, just follow these few simple steps:
Go to the Diagnostic Online Result | Hi Precision Diagnostic Center Inc. (hi-precision.com.ph) or download the HPD App through Apple Store or Google Play.
You need to login with a username and password.
For new users, username is your PID in your receipt right under your full name and above your gender and date of birth. e.g "CH1234567"
Default password is your last name in capital letters. e.g. "CRUZ"
Once you're logged in, you'll be redirected to Health Online where you can view all your patient details and results
Aside from the convenience that is the online results, they also have each returning patient's medical record/history accessible in their system which makes it more personal and also reliable that they can track the patient's history of tests taken.
They even offer discounts if you present any doctor's recommending receipts for those tests. So head on to any branch of Hi-Precision whenever you need your urgent lab tests done.
5. FIND THE BRANCH NEAREST YOU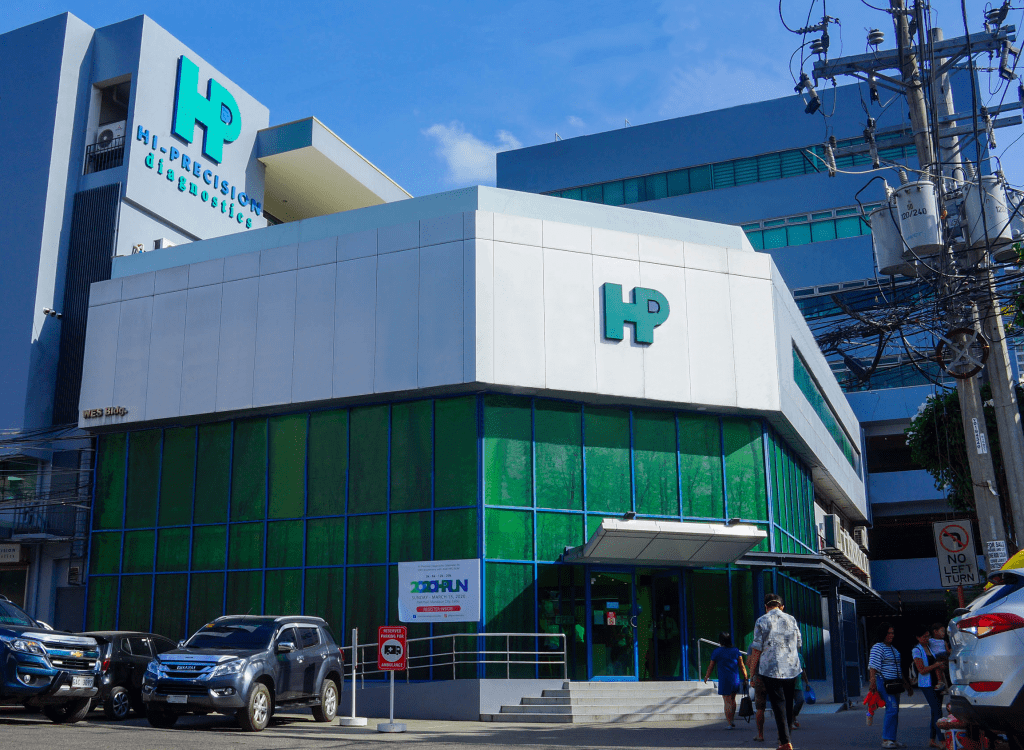 Hi-Precision is a one-stop shop for your medical testing needs. Plus, you won't even have the difficulty of locating these branches as they are almost everywhere.
There are a total of six branches with its main branch in Fuente Osmena.
Cebu Main branch
Mandaue
Tabunok
Mactan
Liloan
Naga
And of course, home service is readily available with just a click or a call for those that cannot physically go to their clinics. You can book home service and ultrasound appointments through FB, landline (888 2222), or cellphone/Viber (0917 770 3638).
Adjusting to modern times while maintaining the most affordable prices, Hi-Precision Cebu has continued their growth giving more opportunities to provide Cebuanos with world-class healthcare at affordable prices.
OTHER INFORMATION
CEBU BRANCHES:
Cebu Main – Fuente Osmena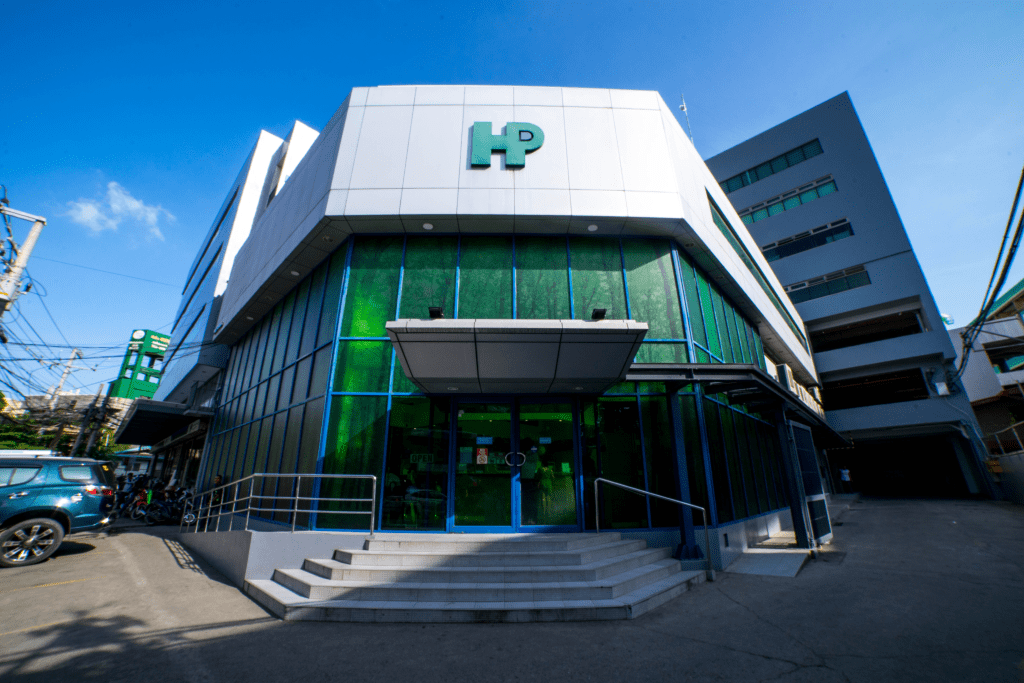 Opening hours: 6AM-4PM (Mon-Sat); 6AM-3PM (Sun)
Contact numbers: 0917-770-3638 / 0933-829-4479 / (032) 888-2222
Location: Wes Bldg., 28 J. Llorente St, Cebu City (few meters walk from Fuente Osmena Circle)
Mandaue
Opening hours: 6AM-4PM (Mon-Sat); 6AM-2PM (Sun)
Contact numbers: 0917-712655 / 0933-829-4496 / (032) 888-2222
Location: Diamond Plaza, Mandaue City, Cebu, Mandaue City, Cebu
Tabunok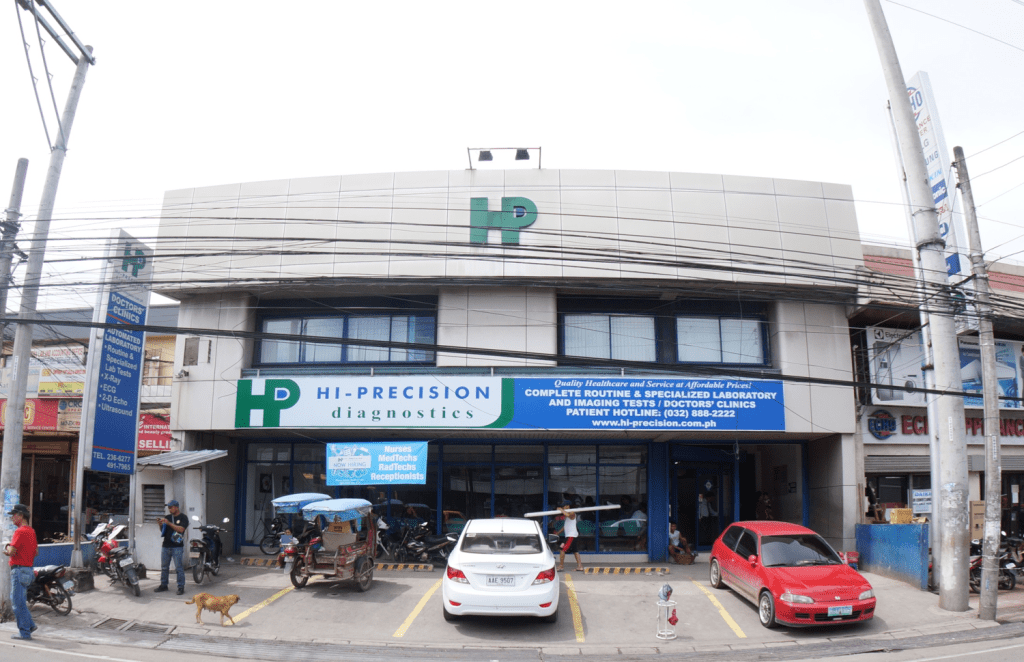 Opening hours: 6AM-4PM (Mon-Sat); 6AM-2PM (Sun)
Contact numbers: 0917-7126562 / 0933-829-4499 / (032) 888-2222
Location: South National Highway, Tabunok, Talisay City, Cebu (across South Town Centre)
Mactan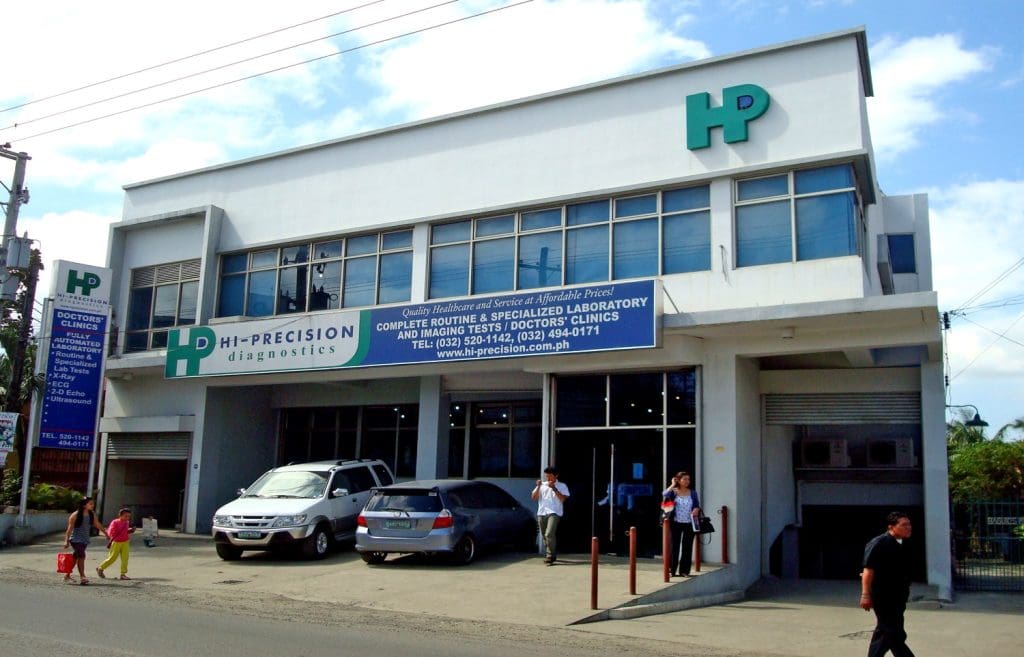 Opening hours: 6AM-3PM (Mon-Sat)
Contact numbers: 0917-7126568 / 0933-829-4495 / (032) 888-2222
Location: MV Patalinhug Avenue, Lapu-Lapu City, Cebu
Liloan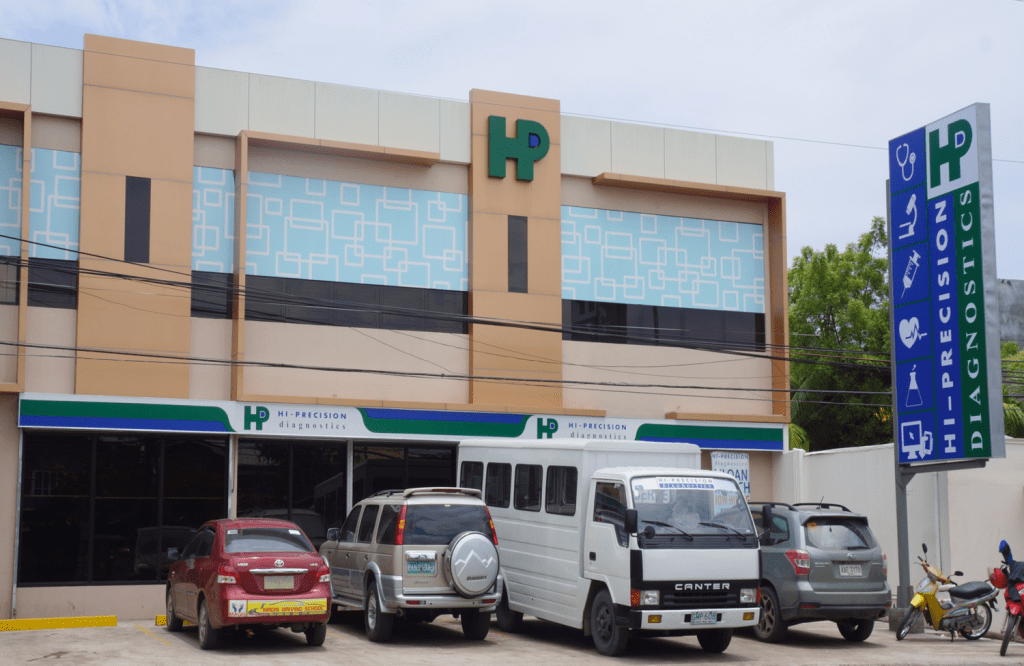 Opening hours: 6AM-3PM (Mon-Sat)
Contact numbers: 0917-517-8204 / 0933-829-4494 / (032) 888-2222
Location: North Road, Looc, Central Nautical Hwy, Liloan, Cebu
Naga City, Cebu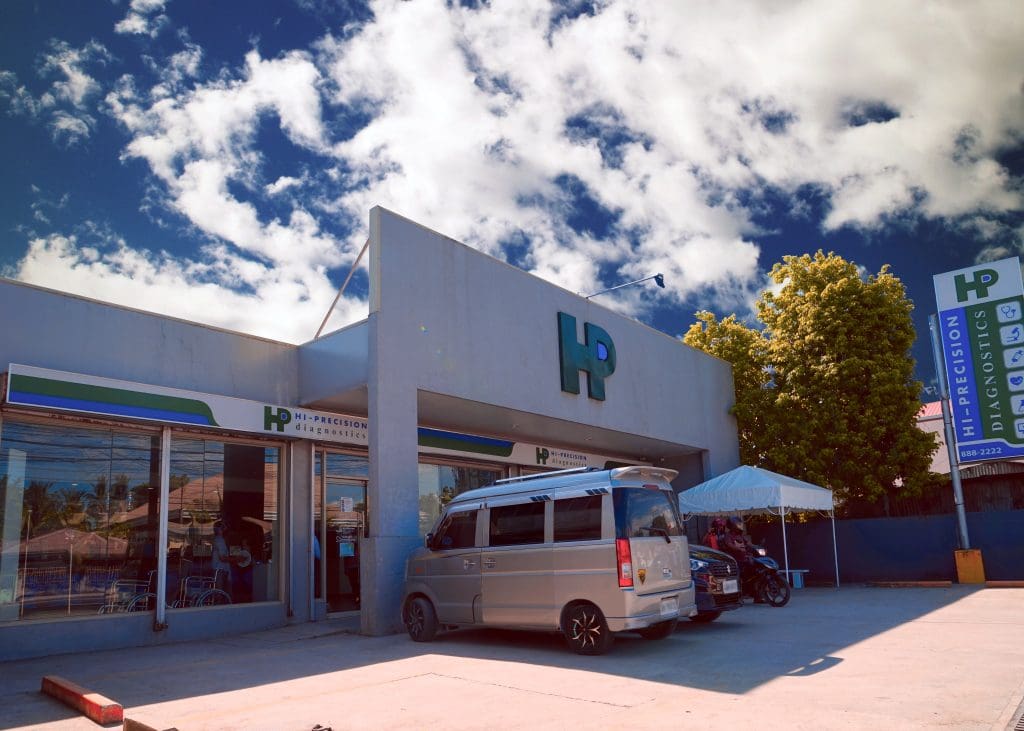 Opening hours: 6AM-3PM (Mon-Sat)
Contact numbers: 922-811-4912 / (032) 888-2222
Location: National Highway Rd, Naga City, Cebu
CONTACT INFORMATION: