You've done camping and you've gone glamping, but have you ever camped with your car? Pearl Beach Camp at Medellin offers car camping where you can just roll into their spacious property and set up camp!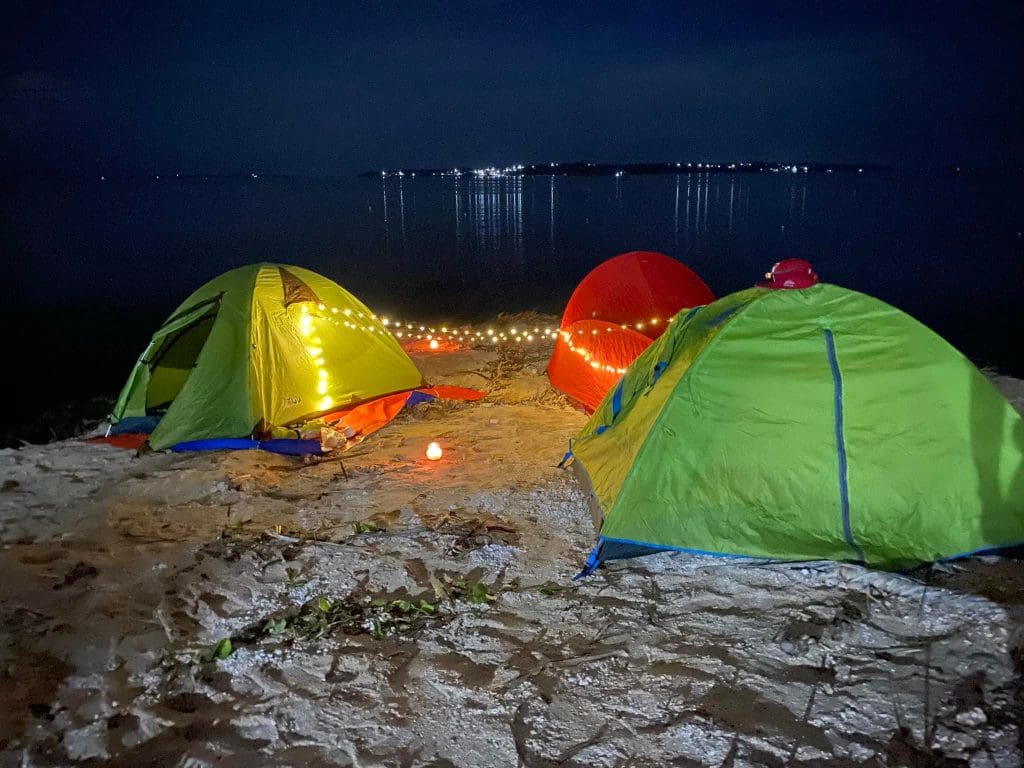 Whether you're using your car as a supply locker or using it as part of your campsite, you're afforded the convenience of proximity wherever you choose to unpack.
Once you pull up to their campsite, you'll be greeted by raw and untouched nature all around the property: lush healthy trees, clean and calm waters, and cool fresh air!
Wide-open private space
One of the most appealing features of Pearl Beach Camp is the expansive open space available. Guests get the luxury of a private area with all the space and legroom one would ever need for a relaxing camp!
In their 4 hectares of property, you can choose wherever you'd like to set up: among the trees and under the shade, on the soft sand close to the beach, or by the sea on a spot atop a cliff!
Another big plus is you won't even have to worry about staying too close to other campers. Unlike other camps, separate groups can camp safely and comfortably. Huts, rooms, and a house are also available for rent if you prefer.
Tranquil ambiance in a prime location
Away from the bustling city and the highways of Cebu, Pearl Beach Camp is peaceful and quiet. A soothing sea breeze constantly drifts over the site, bringing with it calm and relaxing vibes.
The car camp also has a private beach with different spots to choose from. Select between sandy-and-shady, cliffy, or sandy-and-sunny camp spots and give yourself a unique camping experience!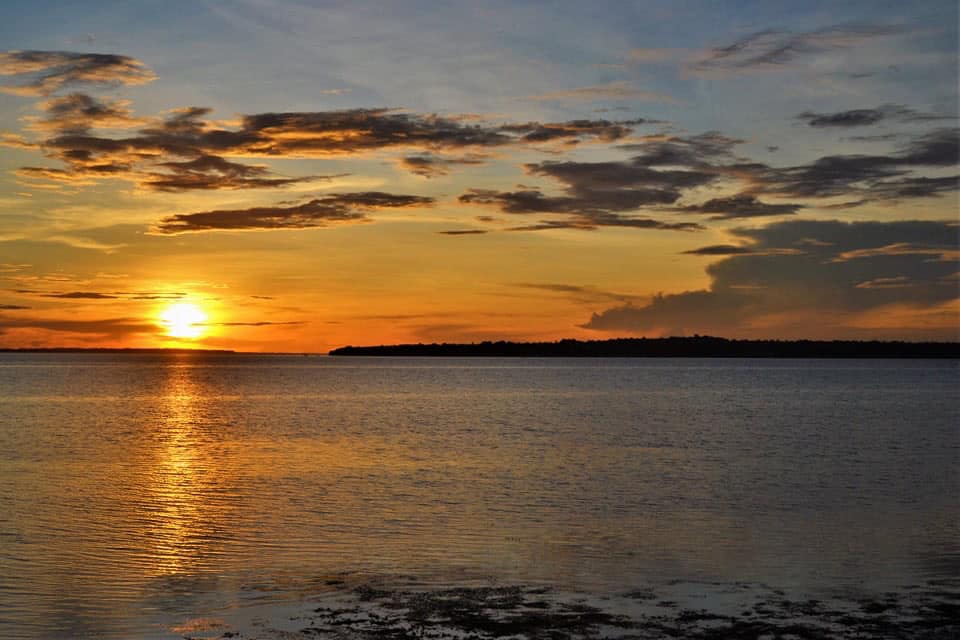 To top it all off, the campsite boasts beautiful views. A drowsy view of Mt. Kanlaon sleeps in the distance on Negros Island behind a blue sea of lazy waves. Then, right before nighttime, a breathtaking sunset fills the sky in full view from camp.
The car camp makes grounds for a convenient camping experience with all the beauty of nature!
RATES & OTHER INFORMATION
Day use:
Daytime use is from 7AM to 5PM
Rates:

Adult: ₱100 per person
Kids (6 to 12 years old): ₱50 per person
Kits below 6: free

Parking fees:

₱25 per motorcycle
₱50 per car
₱100 per overland car
Cottage and rental rates:
Cabana Hut: ₱750
Canopy Tent: ₱500
Tables: ₱100 per table
Chairs: ₱50 per chair
Griller: ₱50 per piece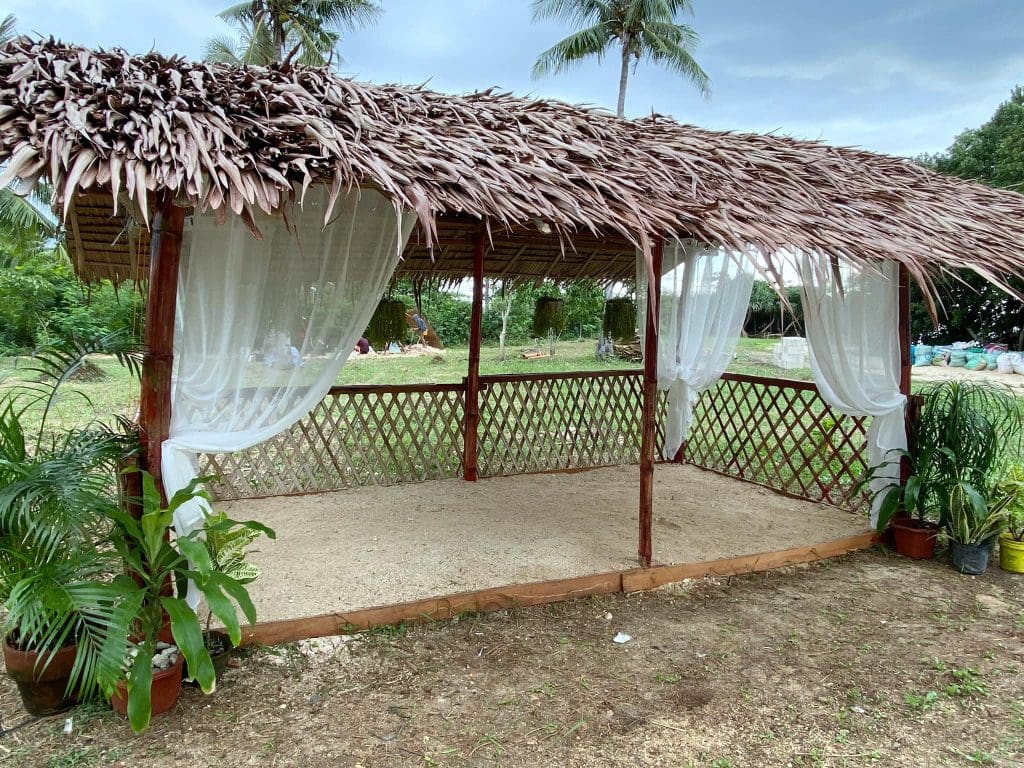 Room rates:
Visitors staying overnight have 3 options for staying the night:
Car Camping (Bring your own camping equipment):

₱250 per adult
₱100 per kids 6 to 12 years old (kids below 6: free)
Parking fees: ₱50/motorcycle, ₱100/car, ₱300/overland car
Inclusions:
Car is just beside or near you for your convenience
Common Toilet & Bath
Common Kitchen Sink
Common Campfire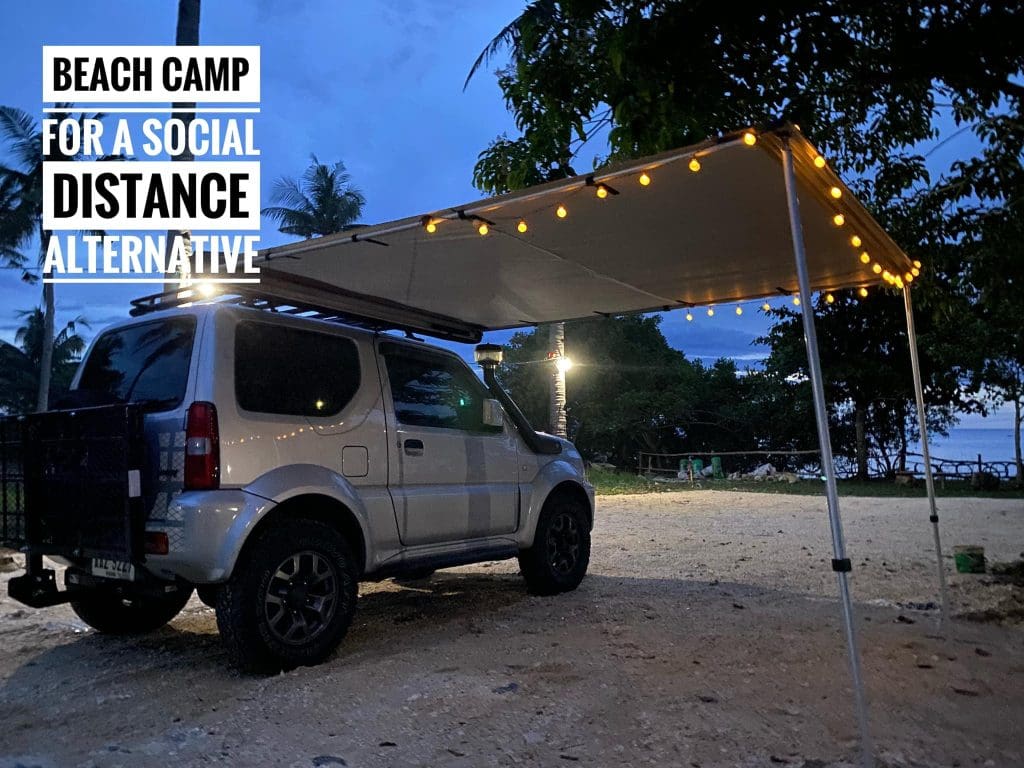 Payag: ₱1,200 per night, good for 2 persons
Inclusions:
Kids below 6 years old stay for free
Ceiling fan
Table and chairs
Electrical outlet
Common Toilet & Bath
Common Kitchen Sink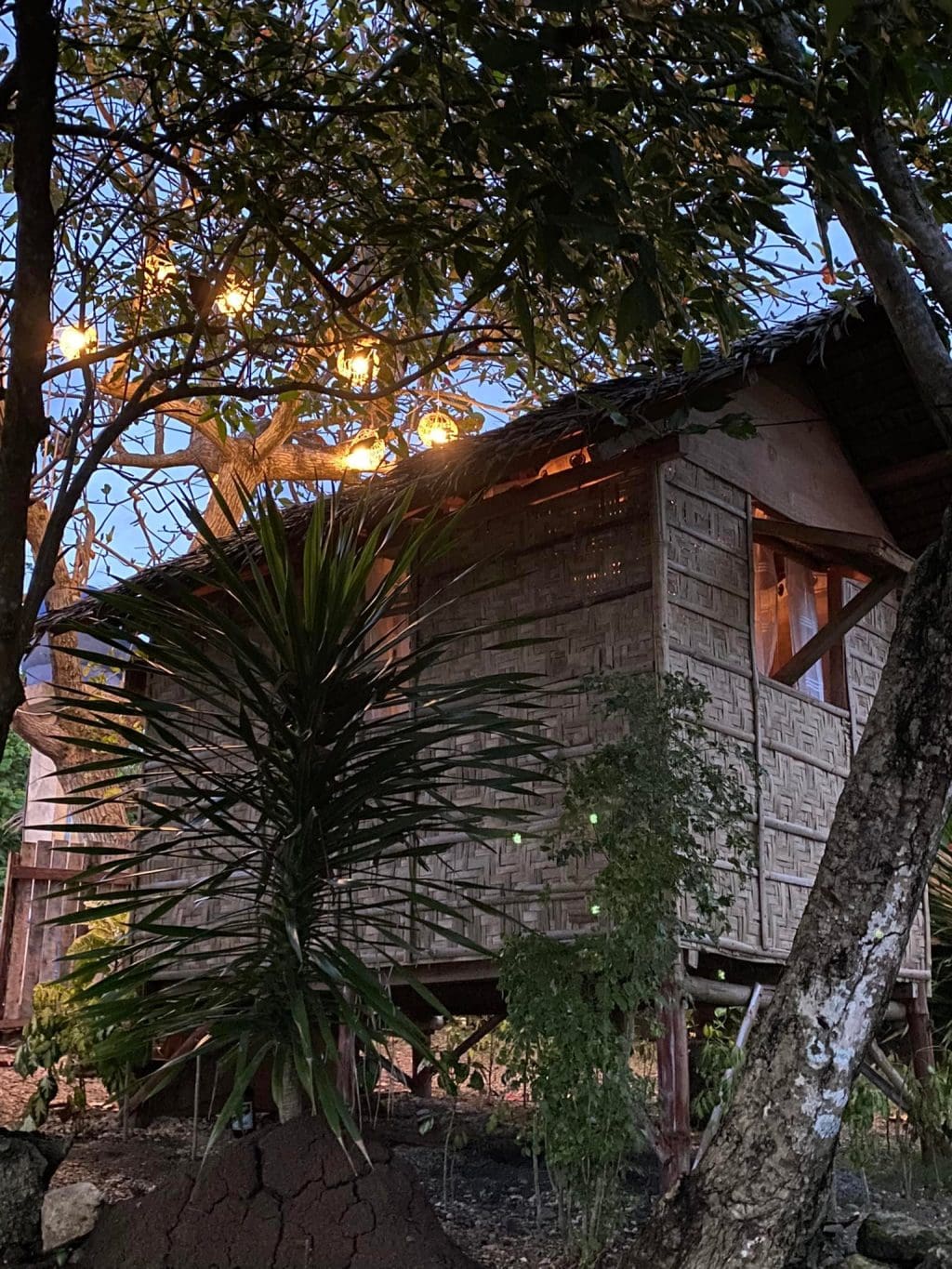 Family House: ₱8,500 per night, good for 10 persons
Inclusions:
Kids below 6 years old stay for free
Extra persons beyond 10: ₱250 per head
House is air-conditioned
Kitchen w/ stove and refrigerator
Set of utensils
Private toilet & bath
Check-in time is 2PM and check-out time is 12NN
Other Information:
Reservations must be made and requires 50% down payment and balance should be settled 2 days prior to check-in date. Cash payments on check-in date are not accepted.
There is no corkage fee since the camp does not sell food.
Pets are allowed in the camp.
Contact details:
HOW TO GET THERE?
Exact location: Lahug, Medellin, Northern Cebu; near Kawit – 3 to 3.5 hours from Cebu City
BY CAR: Navigate with Waze or Google Maps and set your destination to "Pearl Beach Camping" in Medellin. Spacious parking is available.