Your visit to The Woodside in Moalboal will show you why Moalboal is not always about white sand beaches and the famous Sardine Run.
Nestled in the elevated and secluded parts of Brgy.Balabagon in Moalboal, The Woodside is an exclusive accommodation featuring two (2) native bamboo cottages and a wide veranda furnished to appear as a cozy and classy version of the traditional Filipino payag.  Being away from the crowd of tourists flocking the beaches of Moalboal, this place serves as a top pick for everyone yearning a peaceful and isolated retreat.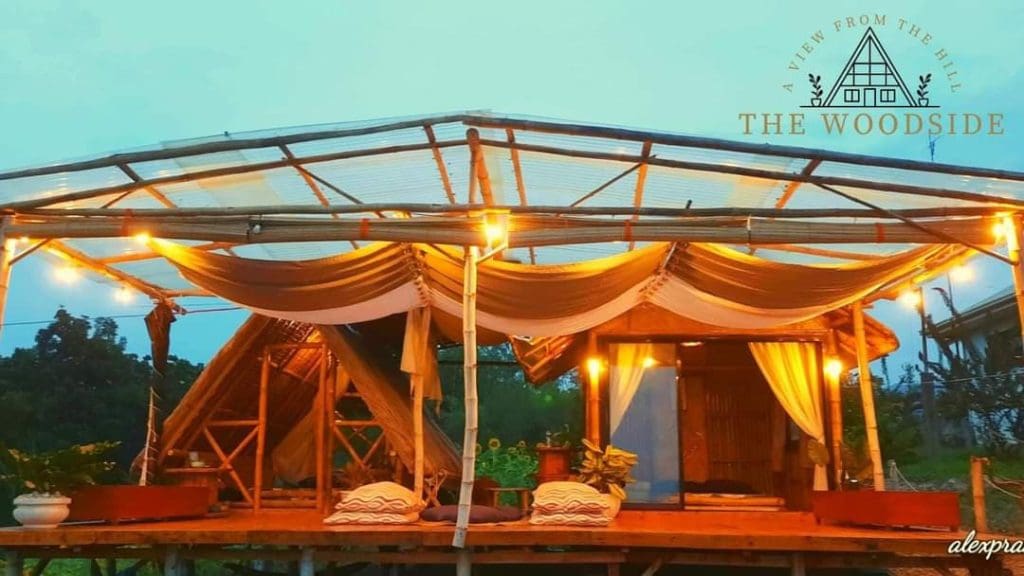 Here, you will be delighted by the bamboos and other indigenous materials that comprise the payag accommodation. It gets even lovelier at night when the lights are turned on since the lightings complement well with the interiors of the place. Each cottage room also is equipped with the necessary bed accessories for a comfortable sleep.
If you are into Instagram and other social media thingamajigs, you can take advantage of their sunflower garden for a photoshoot. The number of sunflowers planted aren't that much, but they bloom all-year round so you will surely have some flowers waiving at you when you visit here anytime.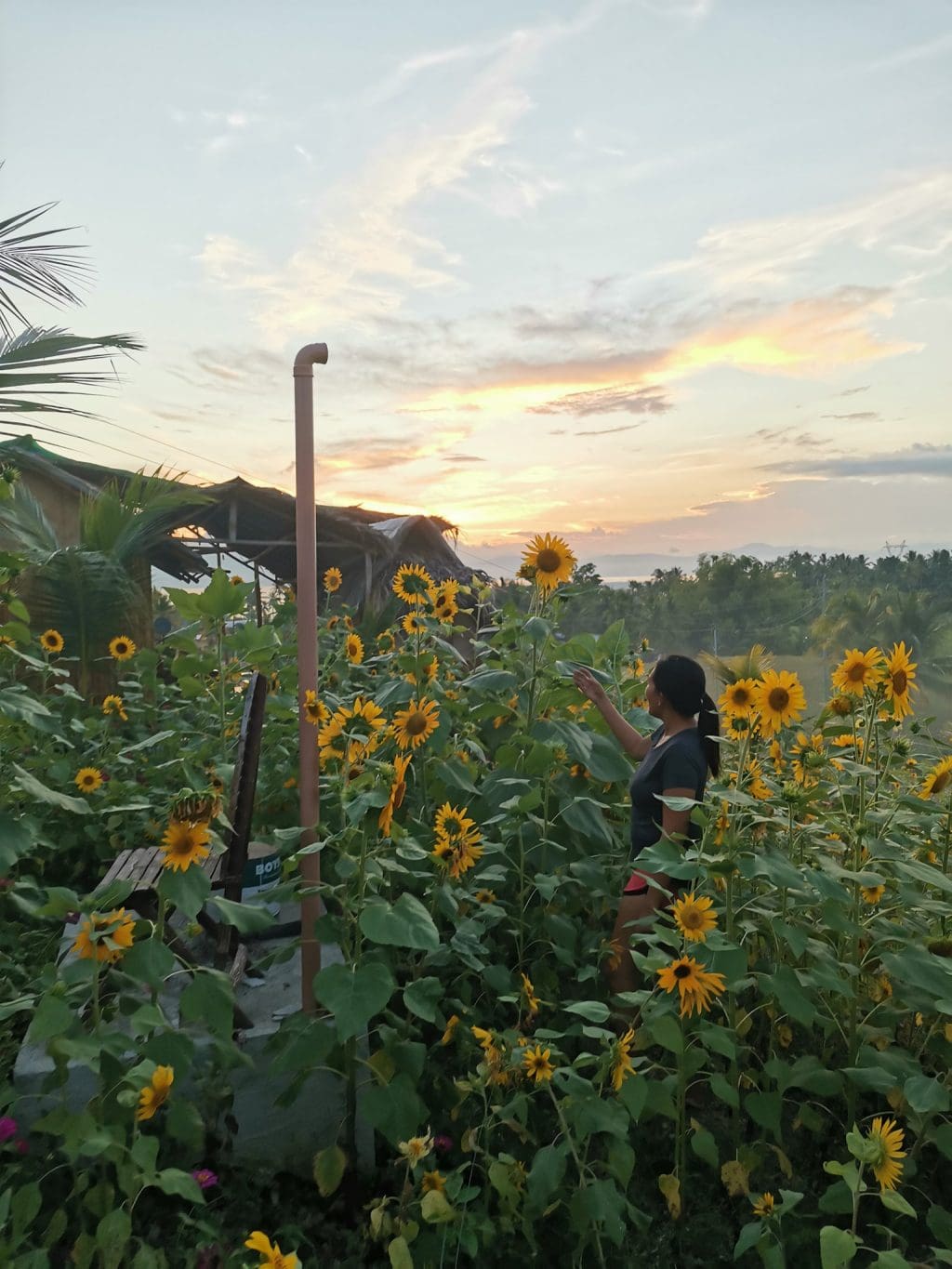 Their bamboo shower is wide and so IG-worthy you wouldn't even realize you're in a shower room.
The Woodside can prepare food for you, but you can also try their seafood bilao consisting of irresistibly good and mouth-watering seafood delights like garlic butter shrimp, chili crab, grilled scallops, calamares, and grilled tuna. Who wouldn't want that?
When staying here, there is really nothing much that you can do other than soaking in the laidback atmosphere that the place provides. And the catch? You can sit and marvel at the surreal sunset while sharing an ice-cold drink with your loved ones. We all need to calm the chaos within us and visiting places that offer peace that comes from doing nothing is the therapy we need. It clears the mind.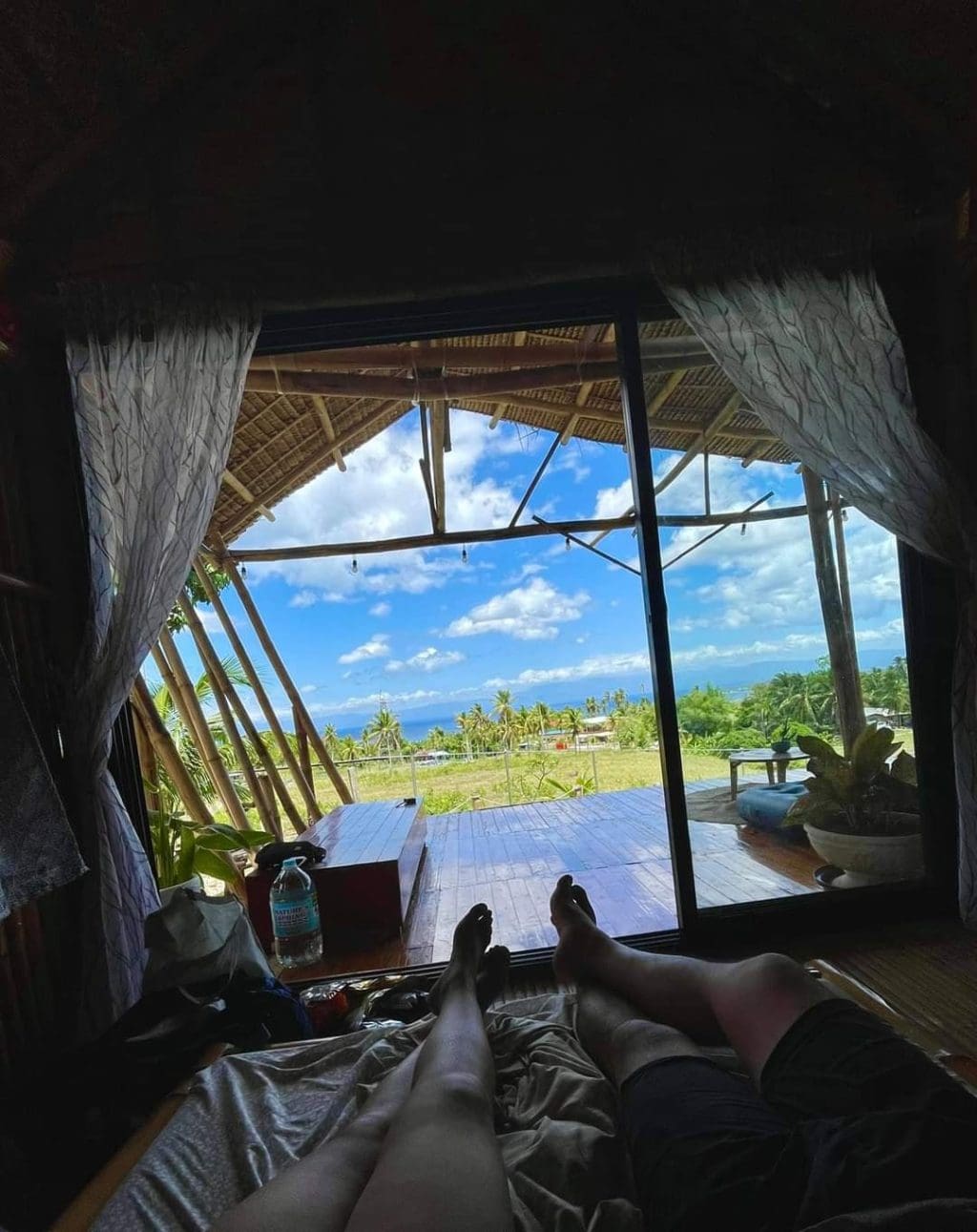 Moalboal is a town in the southern parts of Cebu that's known for its shorelines jeweled with creamy white sand beaches. Its water isn't just clear but is also teeming with rich biodiversity. Swimming with a thousand sardines is a one-of-a-kind experience. Indeed, when one thinks of Moalboal, it's these exciting beach activities that usually top the list of must-do activities.
RATES & OTHER INFORMATION
ROOM RATE: P1,500/night (good for 6 persons)
OTHER INFORMATION:
HOW TO GET THERE?
Exact location: Sitio Buay-ay, Brgy.Balabagon, Moalboal Cebu – 15-20mins drive away from Basdaku & Panagsama Beach
BY BUS: Go to Cebu South Bus Terminal and ride a bus going to Moalboal. Alight at Moalboal town proper and ride a tricycle going to Brgy. Balabagon. From there, ride a habal-habal to The Woodside. Alternatively, you can ask the bus conductor to drop you off at Brgy. Balabagon and then ride a habal-habal on your way to The Woodside.
BY CAR: Navigate with Waze or Google Maps and set your destination to "Cebu North Coast Beach Resort" in Sogod. Parking space is available.