Imagine a magical trip underwater, swimming with all the marine life and just witnessing the beauty of the depths. It is an adventure of a lifetime.
Located in one of the most beautiful towns in Cebu with the pristine waters, Magic Island Dive Resort in Moalboal is as magical as its name suggests.
RELAXING ARRIVAL
The first thing we did was to check-in. We presented a copy of tourist permit from Moalboal Local Government Unit (LGU) and then shortly after proceeded to our rooms.
The resort rests right on a rocky coastline, so we lounged around their sun beds and umbrellas and enjoyed our coffee and refreshments while taking in the view of the sea and breathing in the sea breeze.
A PEACEFUL & PAMPERING STAY
To prepare for the diving activity the next day, we had an early night and just relax in one of their 10 bungalows/cottages that have their own private balcony. With such limited number of rooms, it felt more private and exclusive for us.
It is quite far from the main roads so you can only hear the sound of the sea, the birds which lulled us to sleep in no time.
SWIMMING WITH THE MARINE CREATURES
After a restful night sleep, we then proceeded to the most awaited activity – diving. We were asked to sign a consent form then listened to the orientation and introduction to basic diving, diving equipment, and how to use them, and the Do's and Don'ts in diving.
The best thing about it is, it's just a walk from the resort straight into the water and you can already dive into the amazing house reef where there's a drop off down of 50m.
The equipment and oxygen tanks were first tested for safety purposes. Seeing that they were A-okay, we had the practice dive in shallow waters because it was a little nerve wracking especially for first-timers like us. Though the instructors have assured us that minimal swimming skills are okay when it comes to scuba diving because the goal of the activity is to sink underwater.
With everything accounted for, one diving instructor was assigned for every 2 persons diving and we started the descent on scuba to 6ft deep open water.
The view underwater is ten times worth the dive. The richness and life that you only see in videos hit you differently in person. A giant green sea turtle swam literally right in our face and it looked so peaceful swimming with us that we felt a sense of fulfillment being immersed in the world of these gentle marine creatures. There were also frogfish, pygmy seahorses, mandarin fish, and nudibranchs that rests in their unspoiled colorful coral reefs.
Though it was very tempting, touching of corals and animals are prohibited for our safety and to protect marine life as well.
Rental gear available
Long suit (3mm),
Buoyancy Control Device (BCD), regulator set
Dive computer
Dive light
Snorkel set
Booties
BEST POOL-RESTO-BAR COMBO
This combo is a favorite for all. So naturally, we indulged in it.
They have delicious food in their restaurant and with big servings too which is a big thumbs up and a bar that has a selection of tropical cocktails made with the freshest fruits and branded spirits.
Add in the pool and these three are just right next to each other that if you fancy a swim to cool off, you can also go up to the bar for a cocktail or after that delicious dinner you can go up to the bar for a nightcap.
OTHER ACTIVITIES
Sardine Baitball: Watch as millions of small fish swarm in a tightly packed spherical formation right by the coast
Pescador Island: You can also visit Pescador island where you'll find colorful soft corals and Gorgonian Sea Fans cling to the rocky face.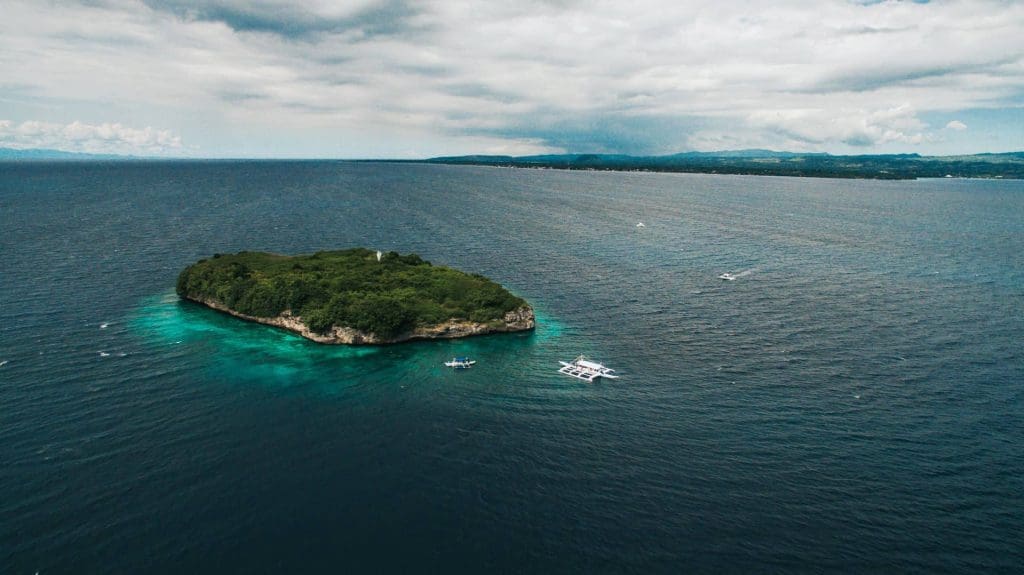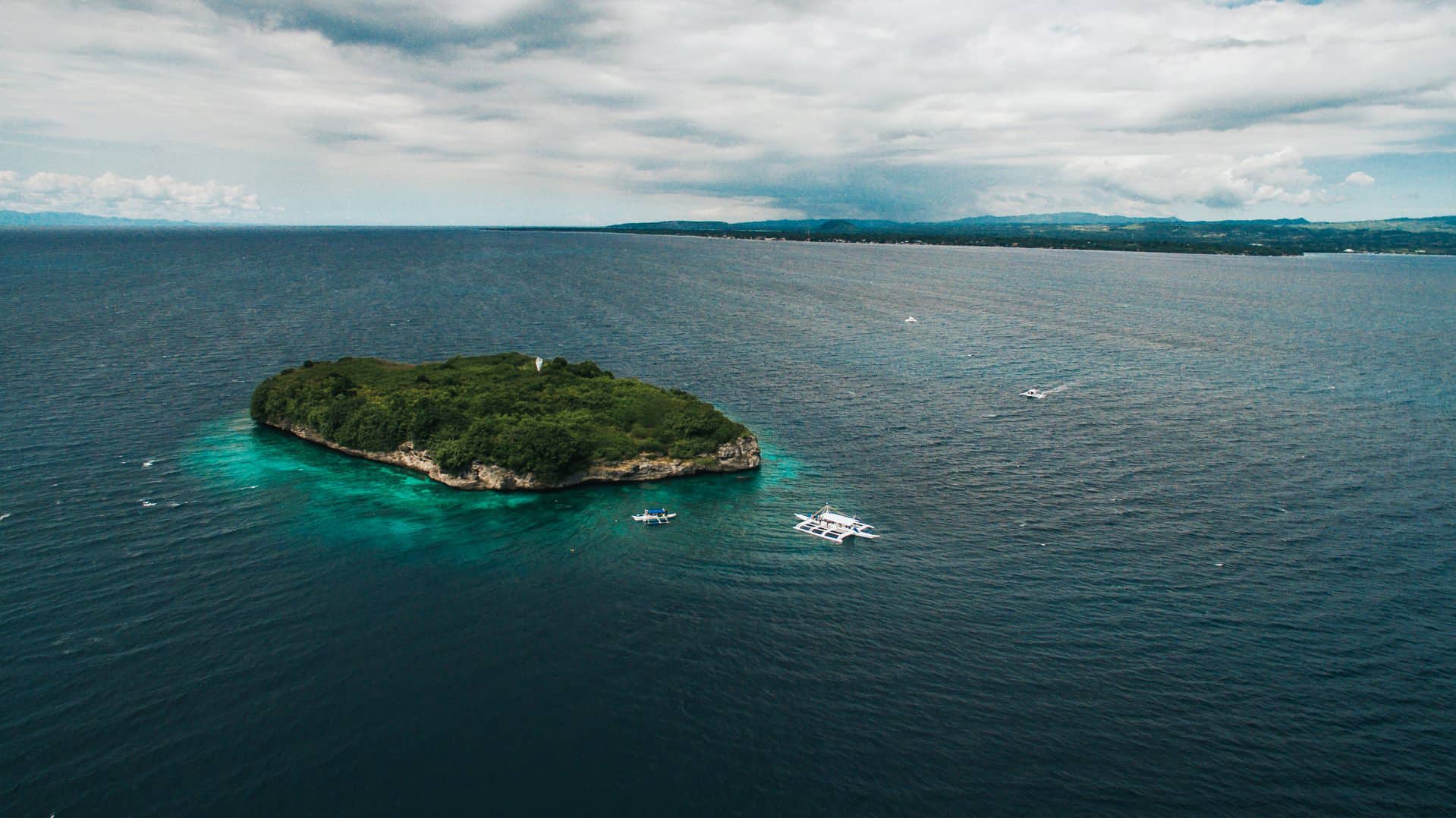 RATES & OTHER INFORMATION
DAY USE:
Entrance fee: P100 per person
Beach houses: P750 (every weekend)
ROOM RATES:
Standard Room: P2,300 per night, good for 3 pax w/ breakfast
1 queen size, 1 single bed, private balcony, pool
Check in: 2PM Check Out: 11AM
OTHER INFORMATION:
HOW TO GET THERE?
Exact location: Brgy. Tongo Basdiot, Moalboal, Cebu (10-minute ride away from the main town)
BY BUS: From South Bus Terminal, ride a bus going to Moalboal. Ask the driver to drop you off at Poblacion Moalboal near ThreeSixty Pharmacy. From there, ride a tricycle and inform the driver you're heading to "Magic island Dive Resort".
BY CAR: Navigate with Waze or Google Maps and set your destination to "Magic Island Dive Resort" in Moalboal. Parking space is available.