Mention Moalboal to almost any Cebuano, and they immediately know what's up. It's a magical place with amazing sights and scenic beaches, and a lot of locals and tourists frequent the place.
If you haven't been there, you owe yourself the experience. Moalboal has some of the best waters in Cebu – it has clear waters, white sand beaches (most famously Basdaku White Beach), plus a rich and lively underwater scene! Today we're taking a look at Panagsama Beach, a popular destination known for its wonderful waters.
Now at first glance, Panagsama Beach may seem like it doesn't have much to offer. Its shoreline is crusted with rock and corals with shallow sand. At some areas, the water goes up to concrete slopes or platforms built by the beachside establishments. There isn't much of a shore, but alas, the appeal of Panagsama is underneath its waters!
Upon arriving at the beach, right away you'll notice the many boats parked in the shallows. These boats are all geared and ready to take visitors and tourists on a tour of the waters. Most of the boats are ready to go right away after you settle a price with the crew, but some of them are also reserved by private contact or booking. It's best to arrange a boat with your resort or find a suki to save some money on boat trips.
What is there to see in Panagsama?
One of the most talked about experiences in Moalboal is visiting Pescador Island. Only 20 minutes away from the beach, it's home to a beautiful coral-covered reef top that gives way to a steep cliff into the deep sea. The reef is filled with different colorful small fish and sometimes turtles swim around the reef. Deeper down in Pescador dive sites, there are black corals, sea fans and sponges along with a wide variety of fish including snappers, scorpionfish, frog fish, triggers, stonefish, nudis, moray eels, and even barracuda!
A little closer to the coast this time is the famed sardine run. The sardines feed on plankton in massive schools that "run" every day, at any time of year. Millions of sardines swim in the waters near Panagsama Beach, and you can observe them from any angle – from the surface of the water with a snorkel, or beside the school underwater with diving equipment. The insane number of sardines sometimes changes the color of the water; it truly is a sight to behold!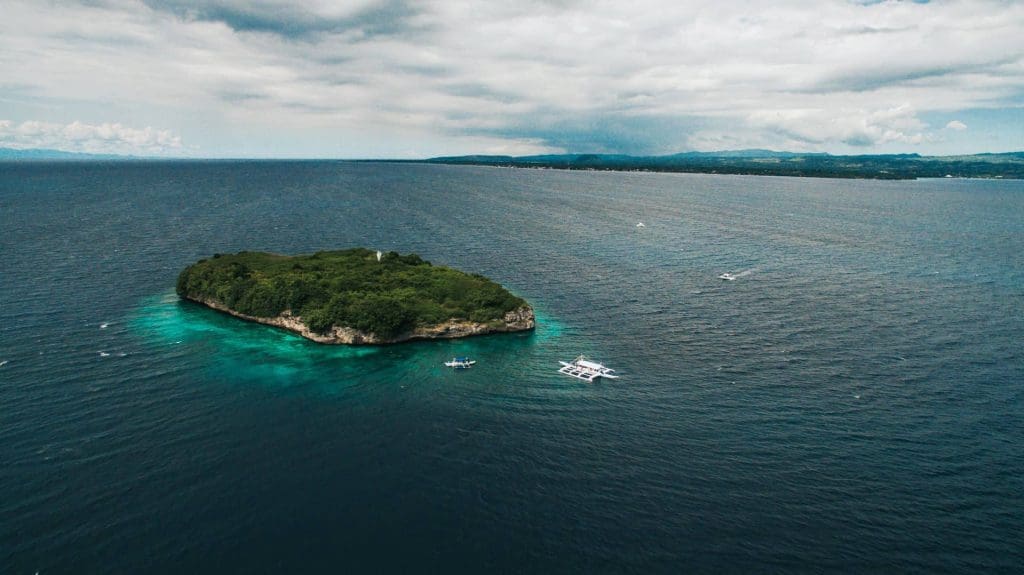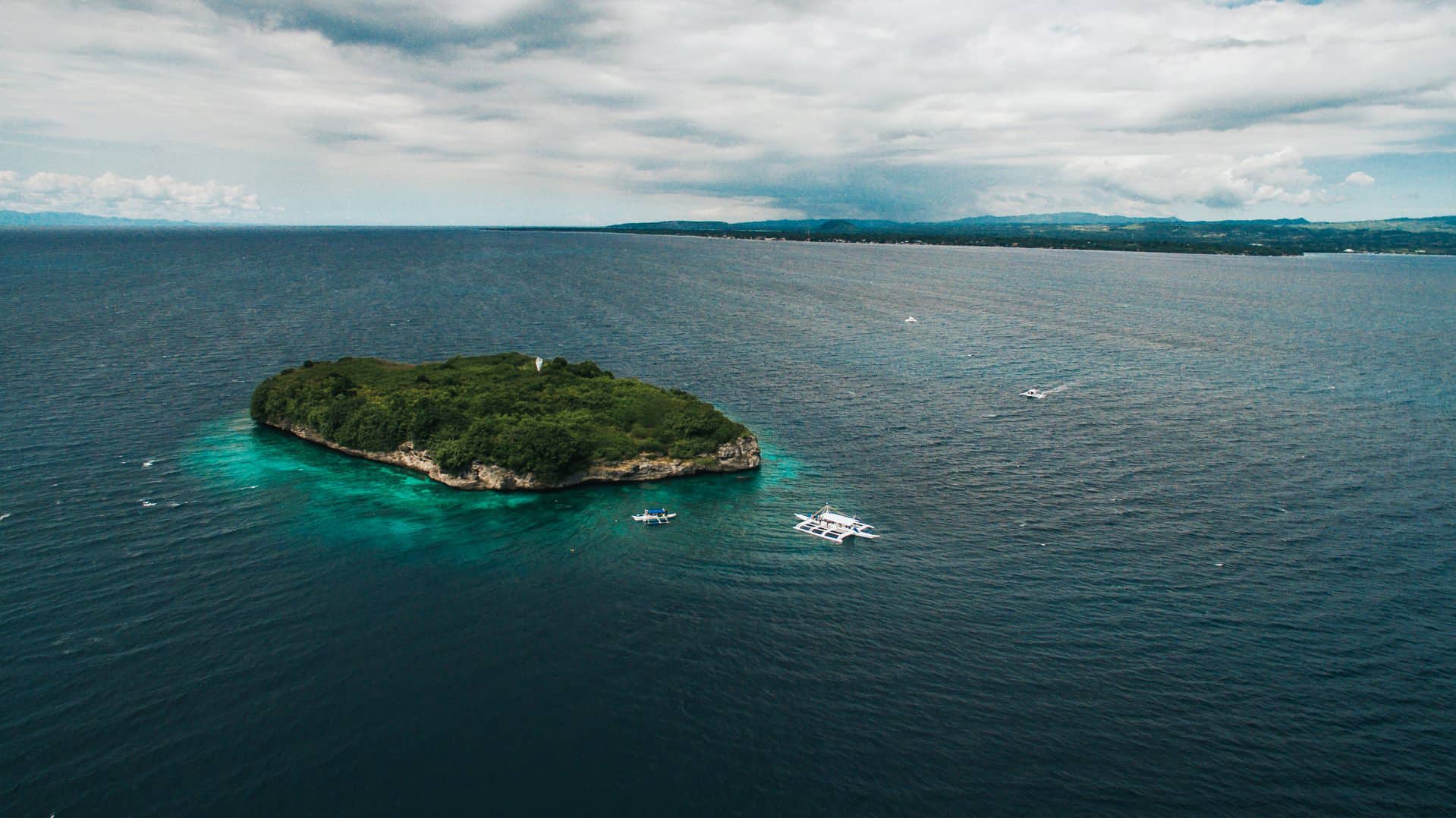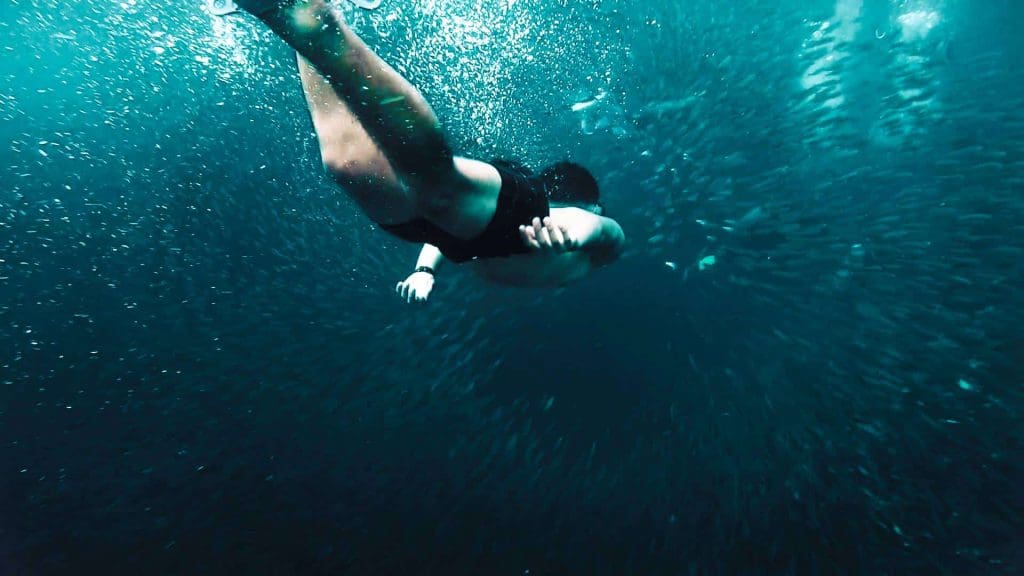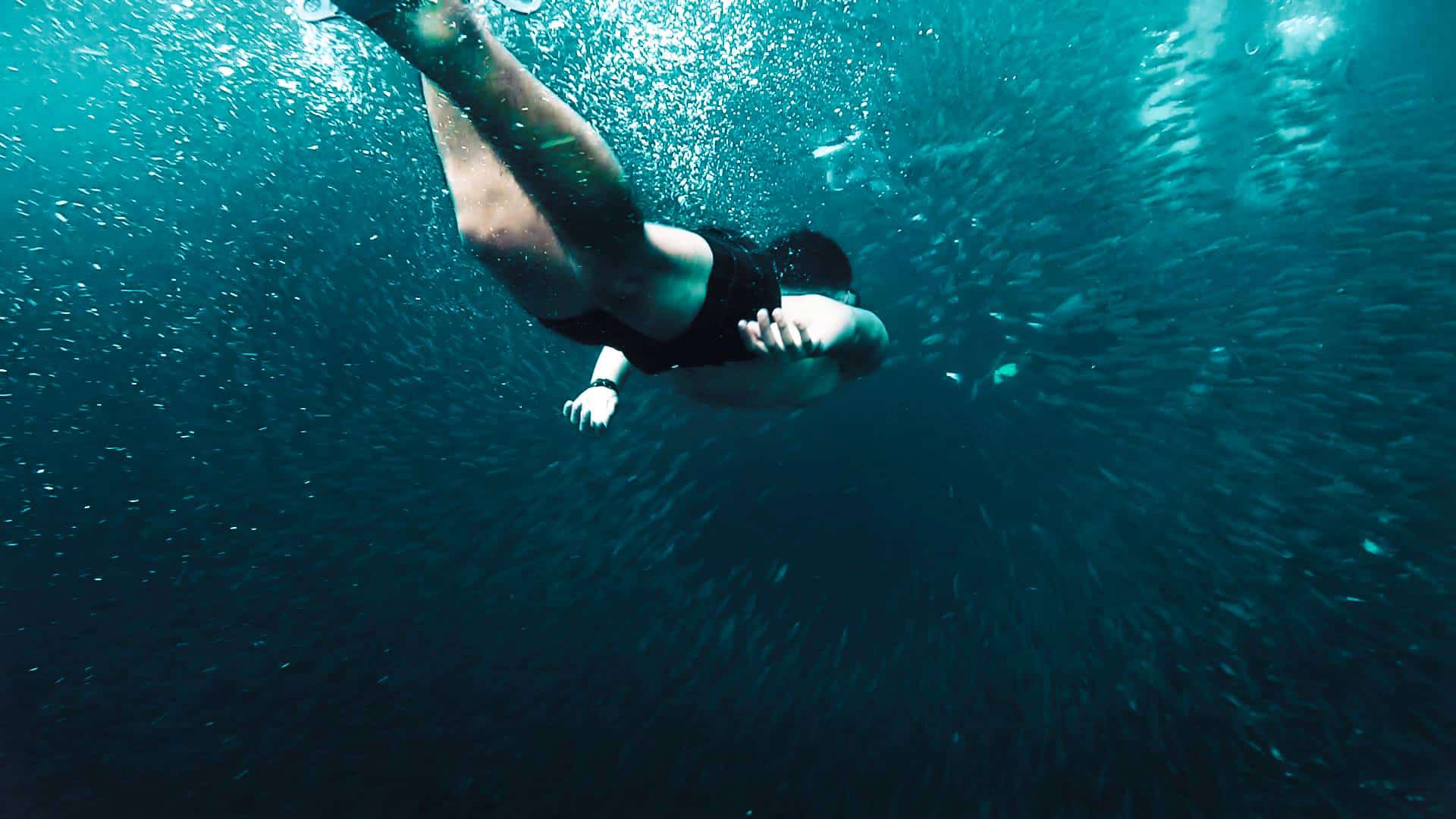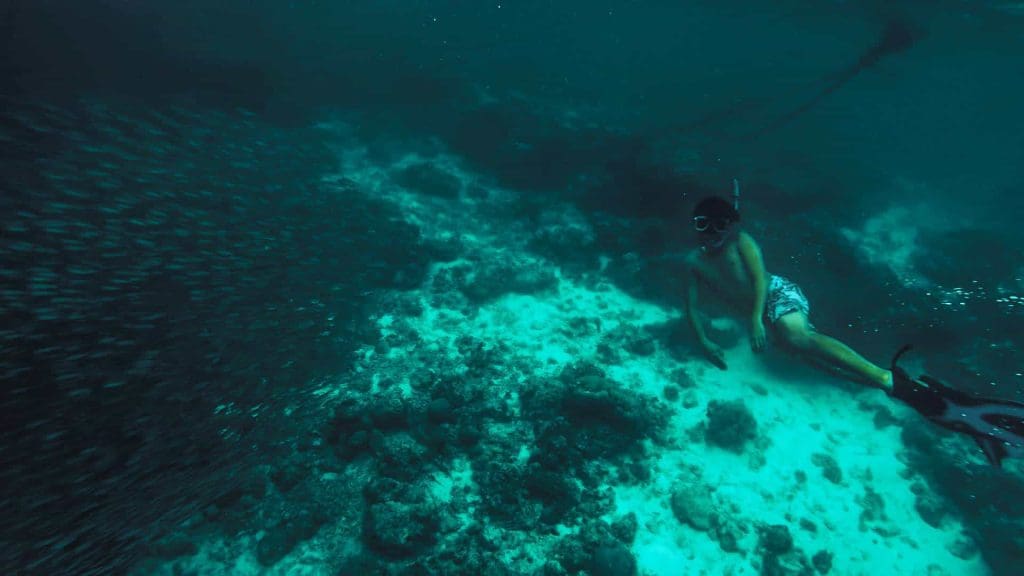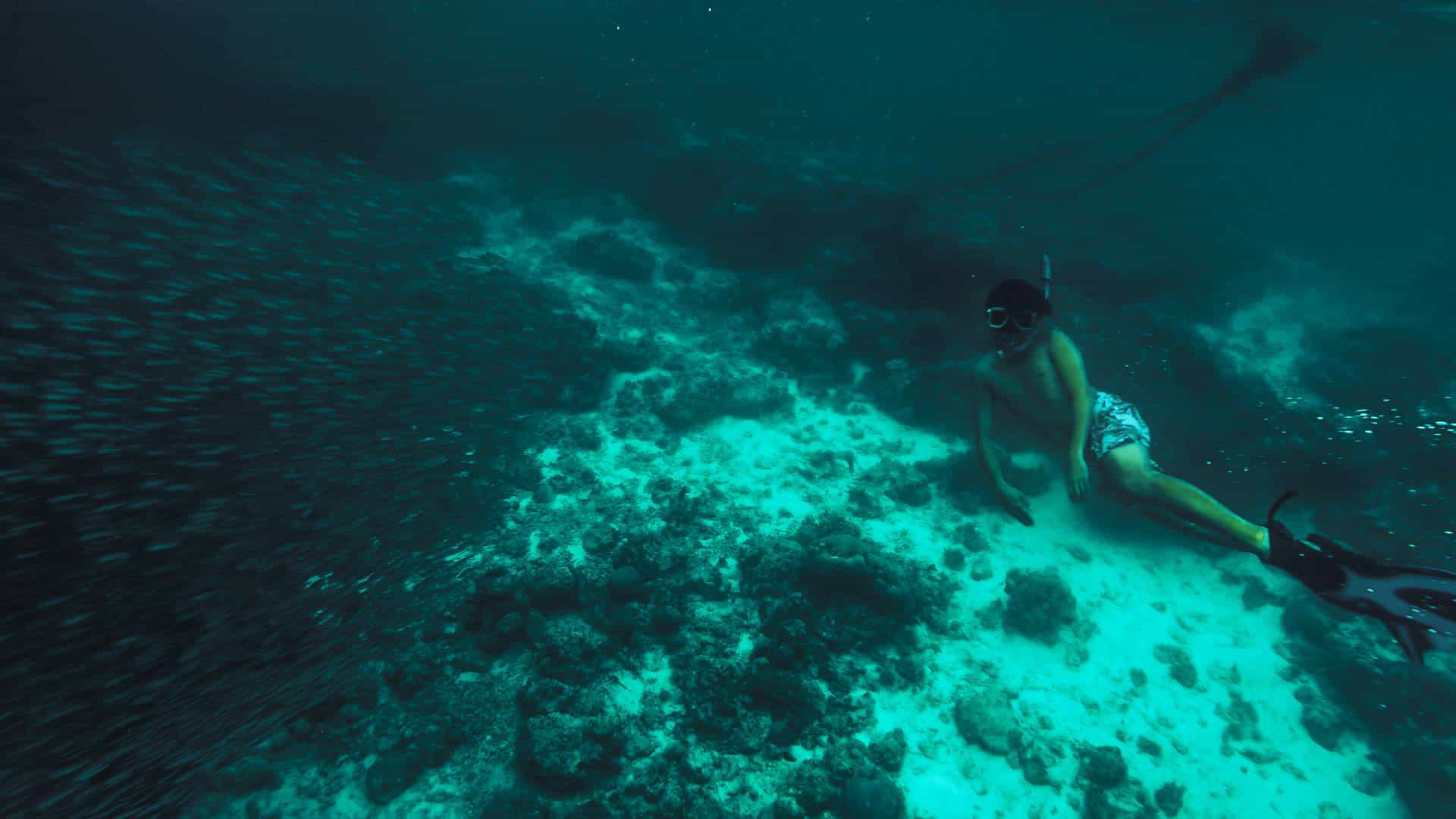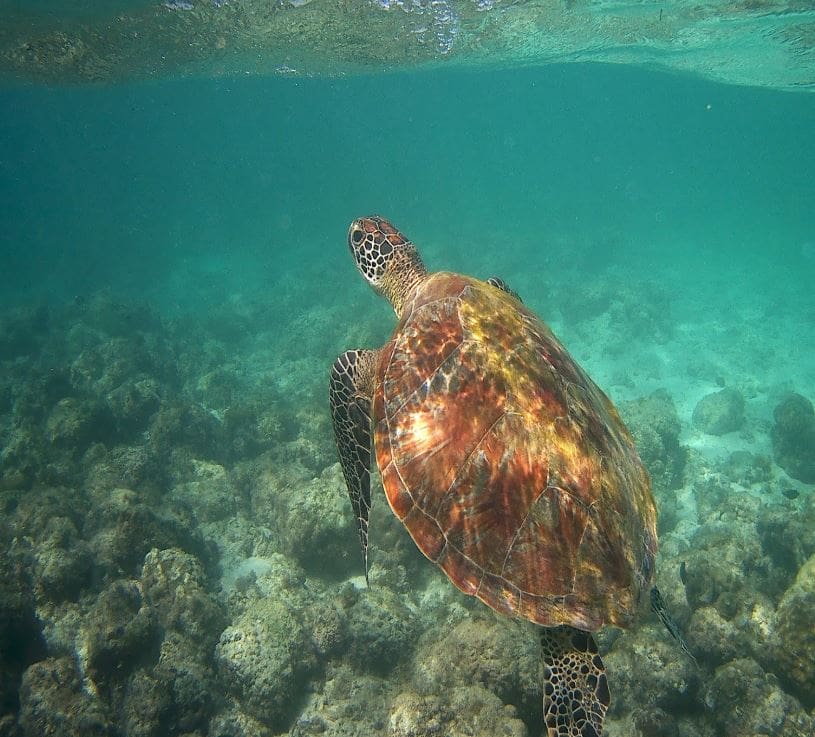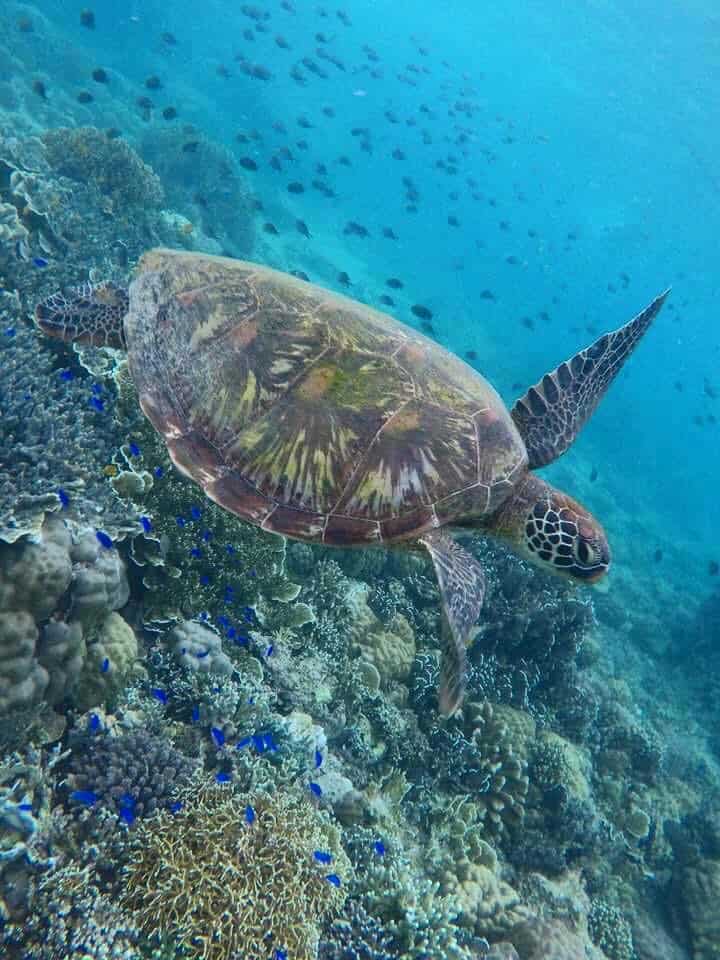 If you're interested in diving and exploring other sites, Moalboal has countless dive shops offering tours and even certification courses. Get a closer look at the different reefs and the rich marine life down under. Different sites offer different attractions and sea creatures, so consider going through Moalboal's impressive list of over 19 dive sites!
The coastal town
Panagsama Beach is located in Basdiot along the western coast. Along the beach you'll find countless restaurants and bars offering shelter and refreshments for swimmers and divers. The establishments are huddled around each other, only separated by the footpath and the roads, giving the whole coastline a quaint towny vibe.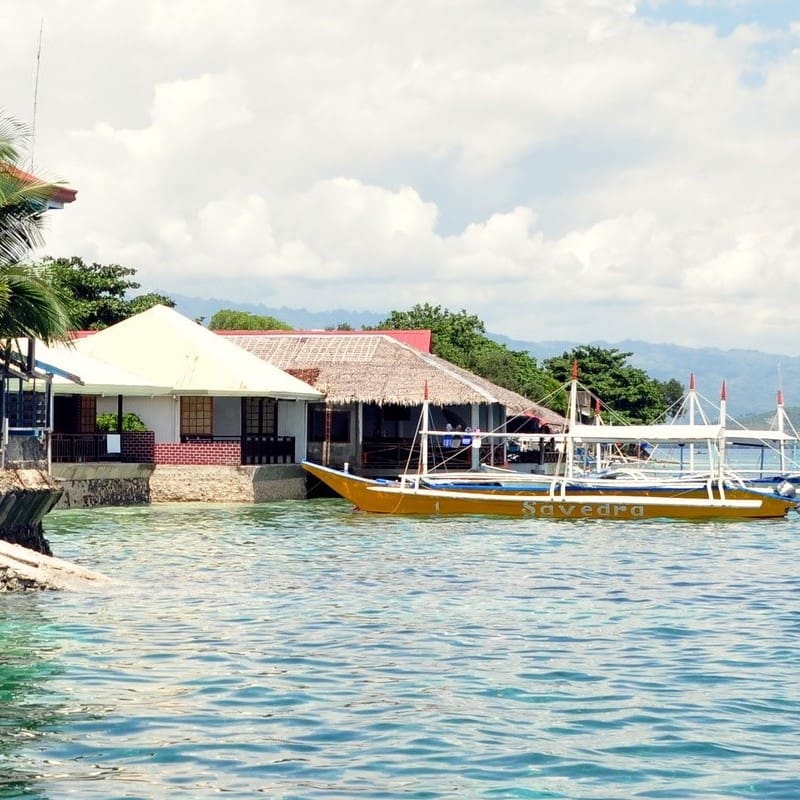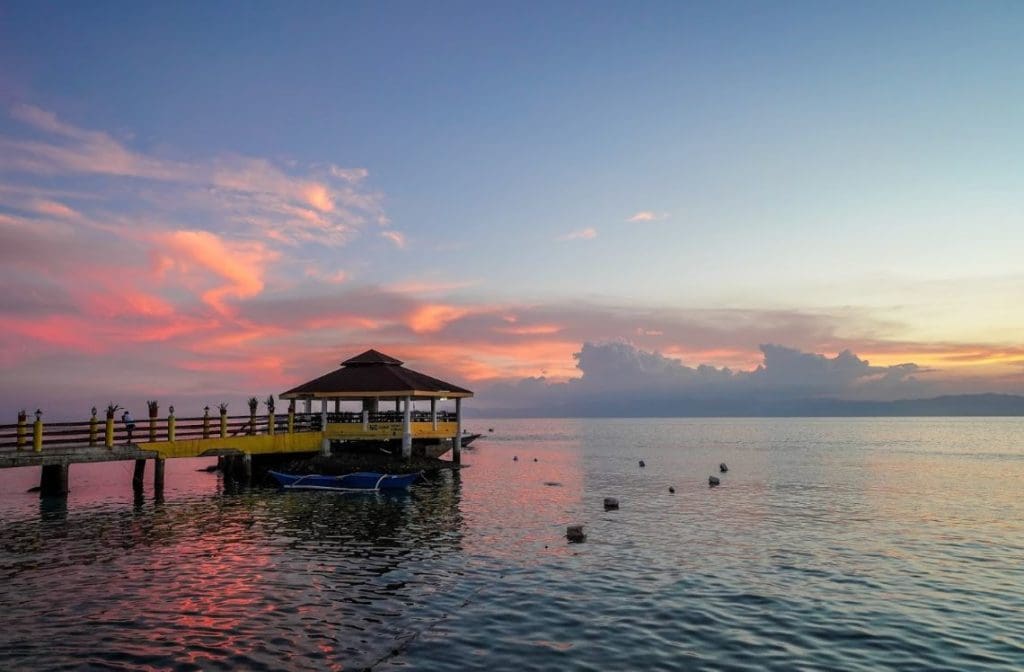 There are also numerous resorts offering stays in Panagsama. From backpacker rooms and lodges to fully-decked resorts, there's something for every trip, dive, or vacation!
RATES & OTHER INFORMATION
Day Use:
Other information
Plenty of accommodation is available within Panagsama Beach, from backpacker rooms to resorts. Prices range from ₱800 to ₱6,000 per night.
If you wish to have a private package tour, it would cost you roughly ₱1,500 to ₱2,000 for 4 to 6 people.
HOW TO GET THERE?
Exact Location: Panagsama Beach, Basdiot, Moalboal, Southern Cebu – 2.5 to 3 hours away from Cebu City.
BY COMMUTE: From Cebu South Bus Terminal, ride a bus bound to Moalboal. Travel time takes 2.5 to 3 hours and costs around ₱150. From the bus stop downtown, you can hire a tricycle or a habal-habal to Panagsama beach for around ₱20 to ₱30 per person.
BY CAR: Navigate with Waze or Google Maps and set your destination to "Panagsama Beach" in Moalboal, Cebu.