Cebu has been doing well recently in the industrial world as it pushes more and more innovations for all to experience, and indeed many of them became successful. One of its growing buds is the projects along the South Road Properties (SRP) as it welcomes locals and foreigners alike with new and exciting ventures.
Let's take a step back and look at all the wonders that have been built as well as the future plans and projects of the SRP.
1. SM Seaside, Cebu's biggest mall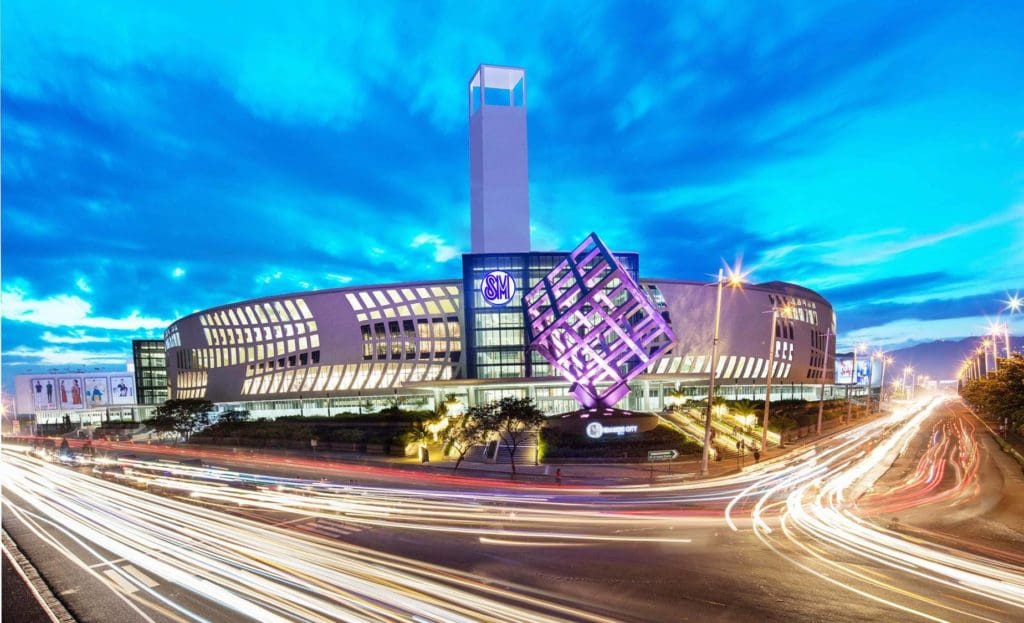 With its majestic tower peeking through the clouds and its wavy design pattern of its windows, SM Seaside truly captivates the hearts of the Cebuano people. Constructed back in 2015, the mall now holds the record of the third largest mall in the Philippines and the ninth largest mall in the whole world. The mall contains 700+ shops within, making it one of the best shopping experiences.
2. Pedro Calungsod Church with an iconic design
an Pedro Calungsod, who was officially canonized by Pope Benedict XVI on October 21, 2012, has been adored by many Filipino catholics for his nobility and his dedication to his faith. To honor him, a church constructed back in 2012 was named after the saint near SM Seaside. Now, it attracts many churchgoers to SRP.
The church can comfortably sit 803 people. It has a Baptistry, an Adoration Chapel, a Multi-Purpose Area for various activities and meetings of the parishioners as well as a Children's Room where children can stay while the mass is ongoing.
This beautiful church is SM's gift to the Filipinos in honor of our first Cebuano saint, San Pedro Calungsod.
3. Cebu Ocean Park: VisMin's first Oceanarium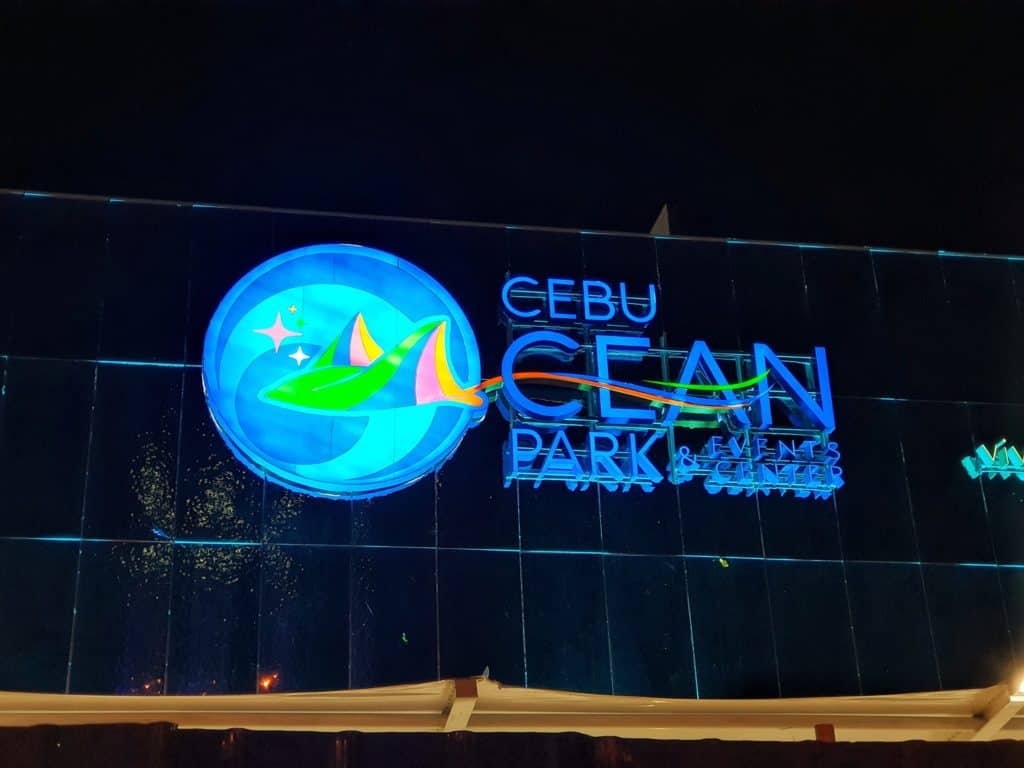 Cebu has just recently been honored to have the largest aquarium in the Philippines: Cebu Ocean Park. Full of a variety of different-colored fishes and menacing-looking sharks, it is an underwater adventure worth taking. It is expected to host more and more fine specimens in their aquarium, so don't miss it!
Rates:
Journey Experience

₱600 per head on weekdays
₱800 per head on weekends per head for adults and kids.
Children below 2ft are free of charge.

Sea Trek – ₱1,200
Crocodile Cage – ₱2,000
Fish spa – ₱100 per 20 mins.
Swim w/ the Sting ray – ₱1,000
Other Information
4. Il Corso: Cebu's Resort-style Mall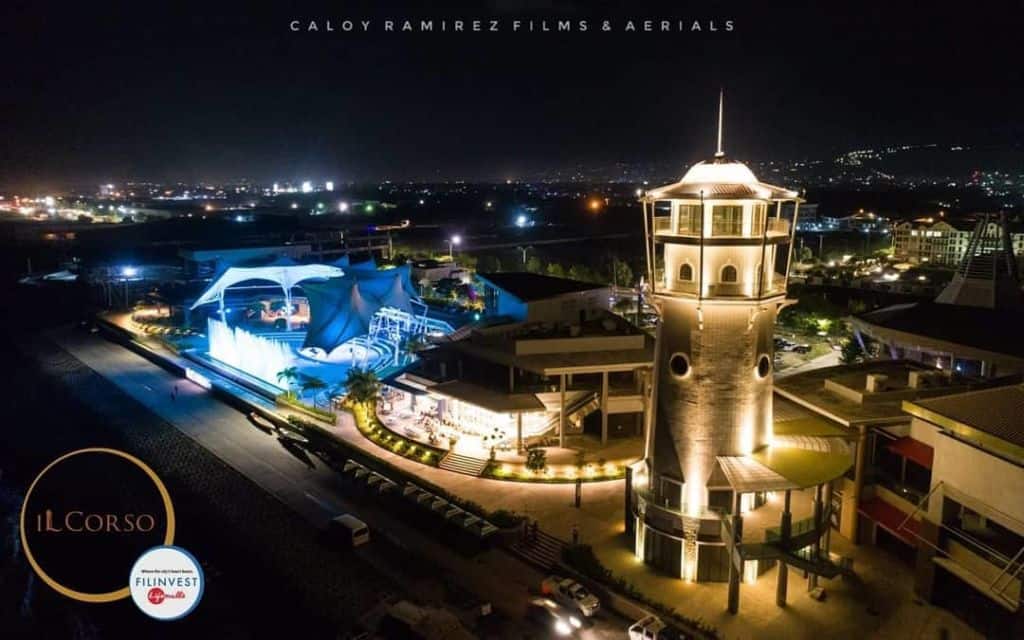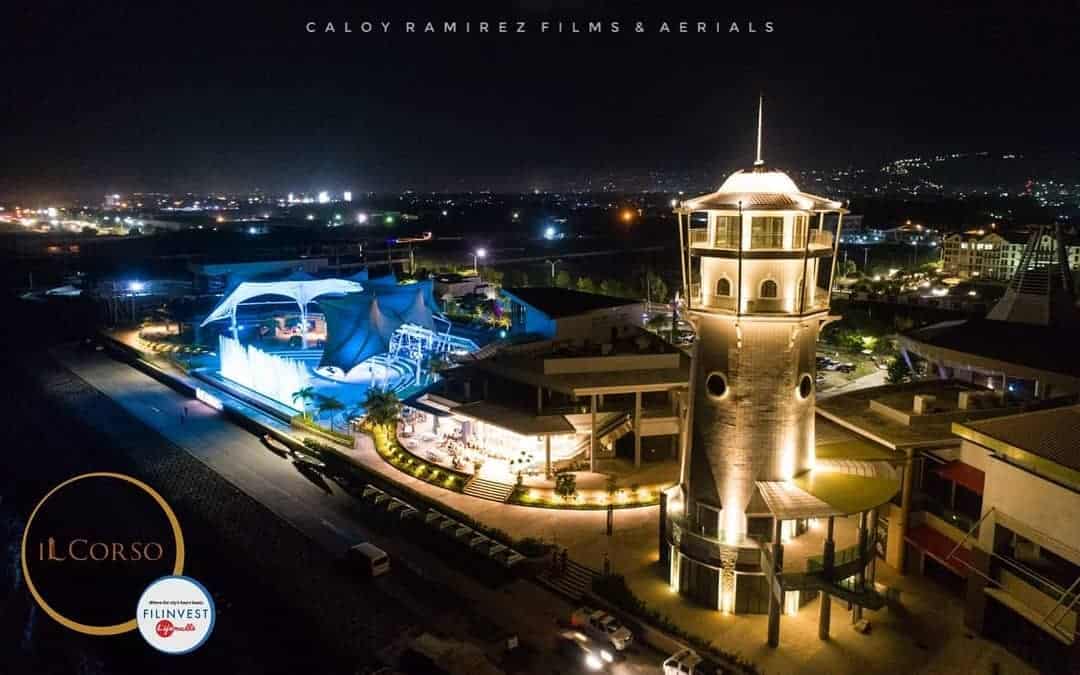 Filinvest's Il Corso brands itself as a lifestyle mall that will cater to your lifestyle needs. The mall has just opened recently and thus does not contain much just yet, but it will indeed provide more services in the near future. Right now, there are restaurants available so drop by and feel the luxurious lifestyle.
Regular mall hours: 7AM to 10PM daily
Contact number: (032) 232-0085
5. Seaside Arena: Cebu's largest indoor arena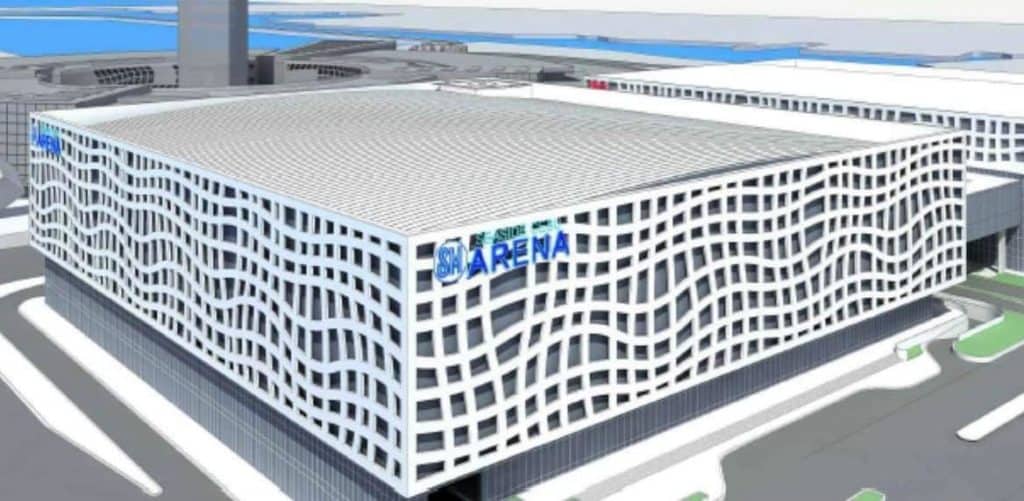 Back around 2017, there were talks of making an arena in SRP but was foiled by politics. Now, Mayor Edgar Labella has brought back once again the idea of an arena back in October during his 100 Days of Service speech, to which he calls it the Seaside Arena.
It will have a seating capacity of 16,000 and is expected to be completed by 2025.
Groundbreaking date: January 29, 2020
Target completion date: 2025
Location: Near SM Seaside City Cebu
6. Isla dela Victoria: Cebu's integrated casino-resort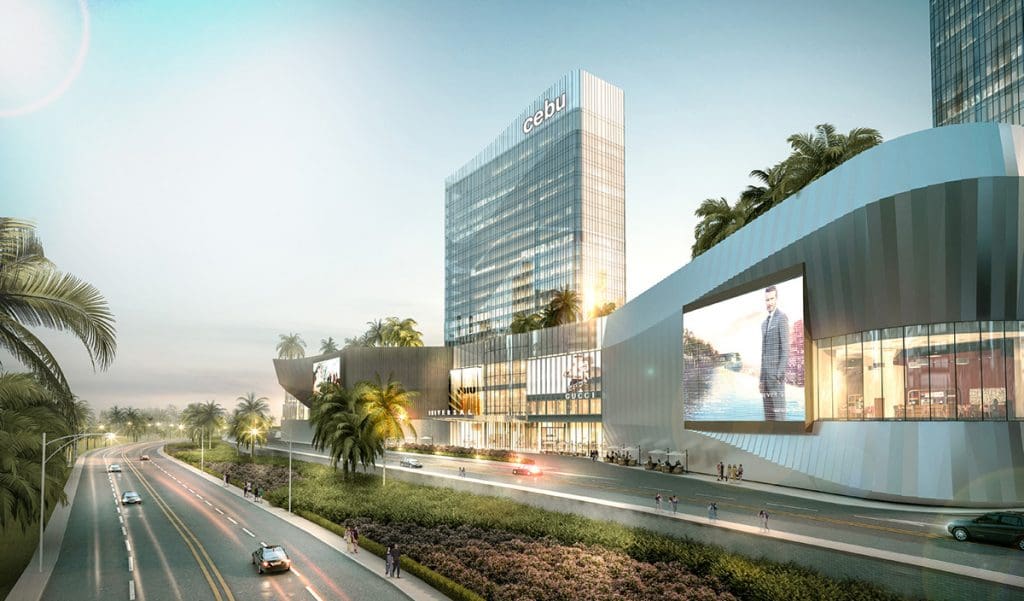 Isla dela Victoria is a world-class development under construction on Kawit Island. It has been invested 25 billion pesos and is already approved by Mayor Edgar Labella. It will include restaurants, malls, casinos, parks, and more. Right now, it is the biggest project in SRP and will surely be an amazing sight to see.
Location: South Road Properties, Cebu City (near IL Corso)
Groundbreaking date: August 21, 2018
Target completion date: Q4, 2021
7. CCLEX: Cebu's longest bridge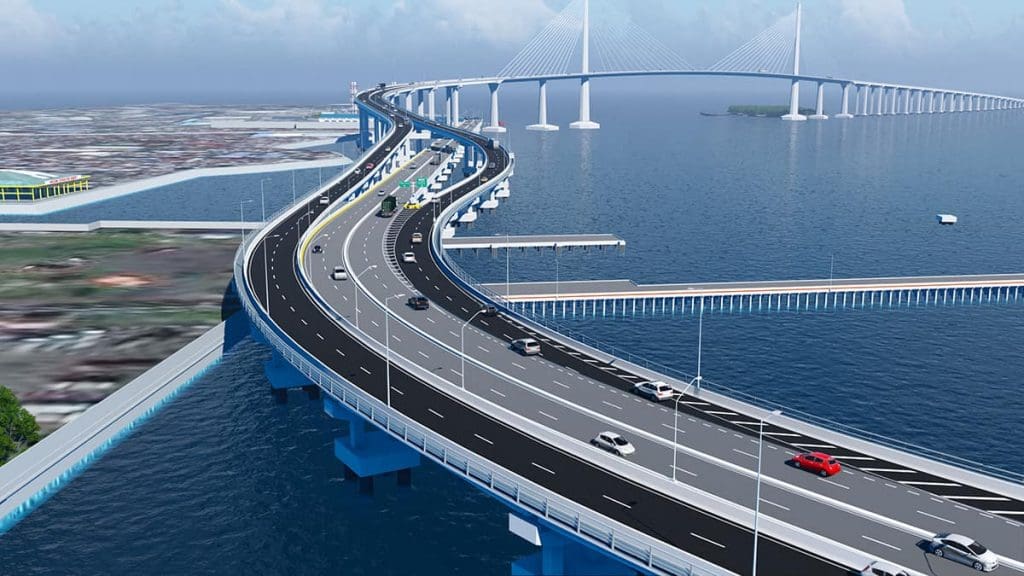 The P30-billion project which will beef up Cebu's road network to provide motorists safe and comfortable travel experience, is also expected to help spur economic growth and boost investments not just in Cebu City and Cordova Municipality, but also in the entire Cebu Province and Visayas region.
Among the iconic features of CCLEX, which is envisioned to be among the landmarks in Cebu when finished in 2021, is a lighted cross on all four sides on top of the two 145-meter tall main pylons.
As of August 2020, the construction of the 8.5-kilometer Cebu-Cordova Link Expressway (CCLEX) is halfway through for its 2021 completion target date.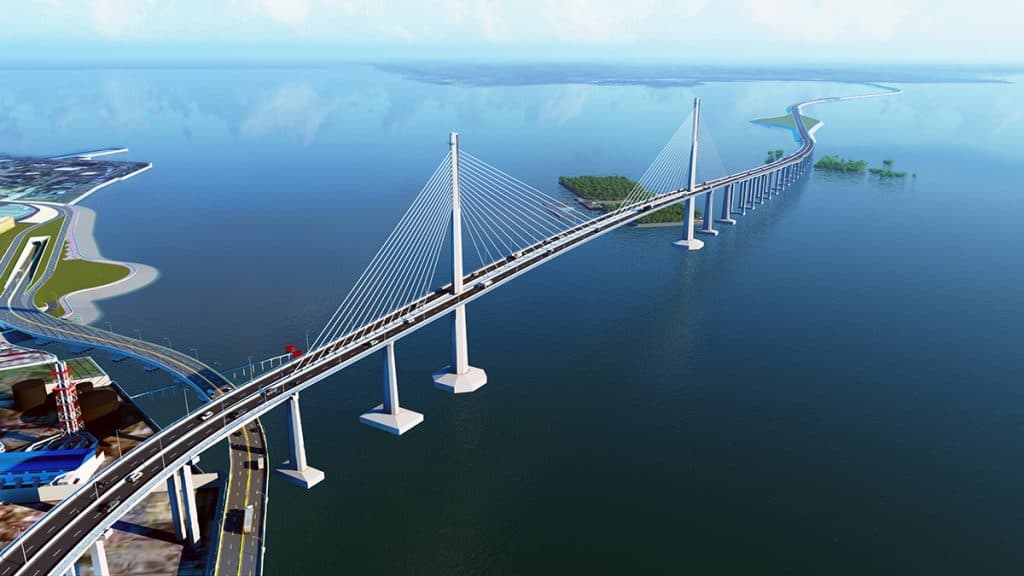 Location: South Road Properties, Cebu City (near SM Seaside)
Groundbreaking date: January 8, 2018
Target completion date: Q4, 2021