Oslob is a town in southern Cebu that's best known as a tropical destination and no one would expect it to have other things than beaches and the whale sharks.
Tulips Valley breaks this expectation by being not only a novel attraction among the sandy shore destinations of the town, but also being an unusual yet refreshingly welcome idea to the tourists of Cebu.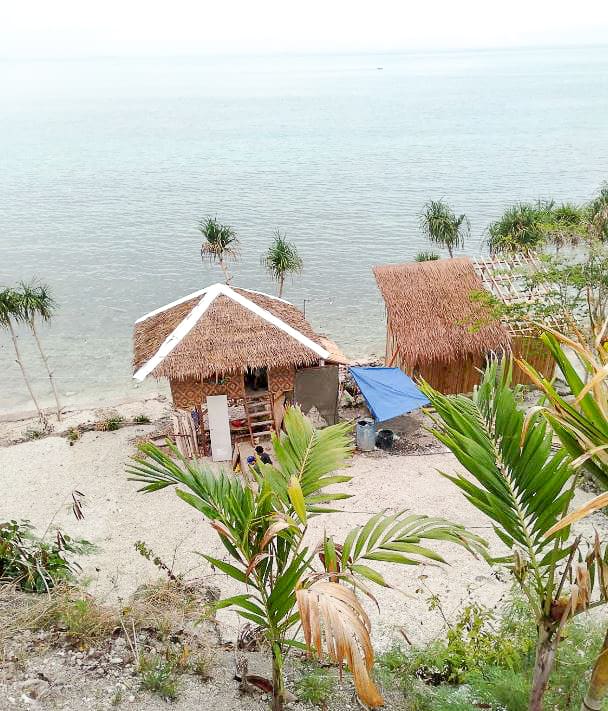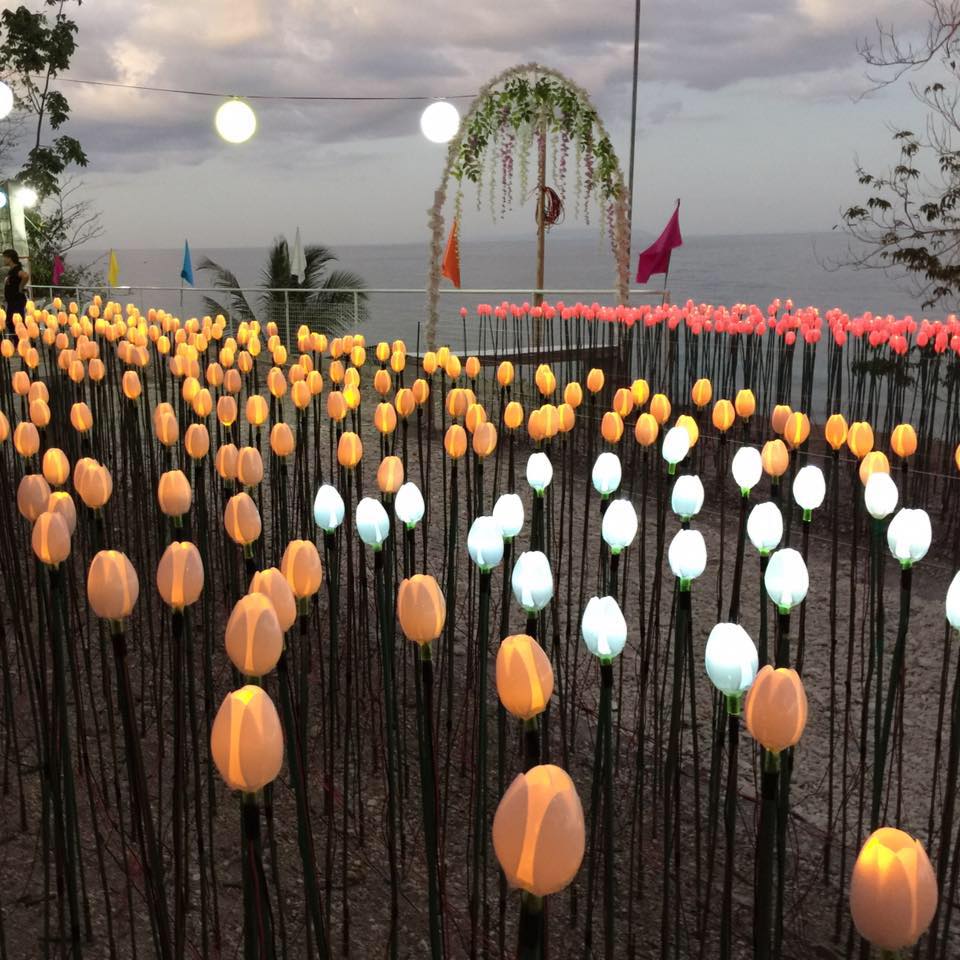 Tulips Valley, nestled just half an hour away from the famous whale shark watching of Oslob, is an interesting tourist attraction that will surely spice up your next visit to the southern reaches of Cebu. Fortunately, this tourist attraction can be easily fit into the schedule as it only goes to life at night and illuminates the dark skies of Oslob with the colorful and vibrant lights of their tulips.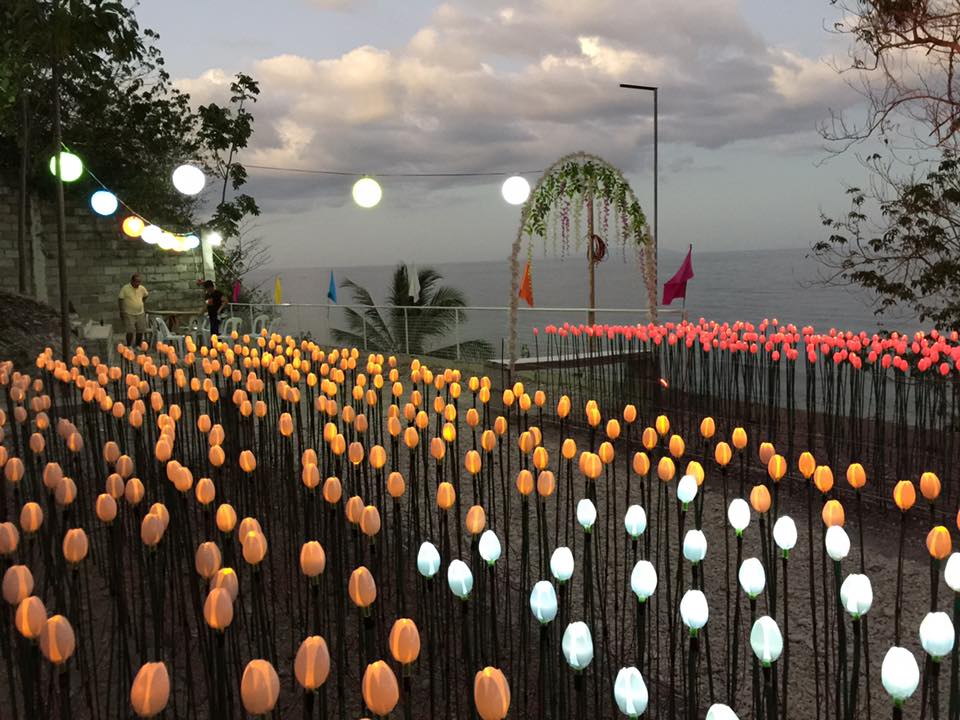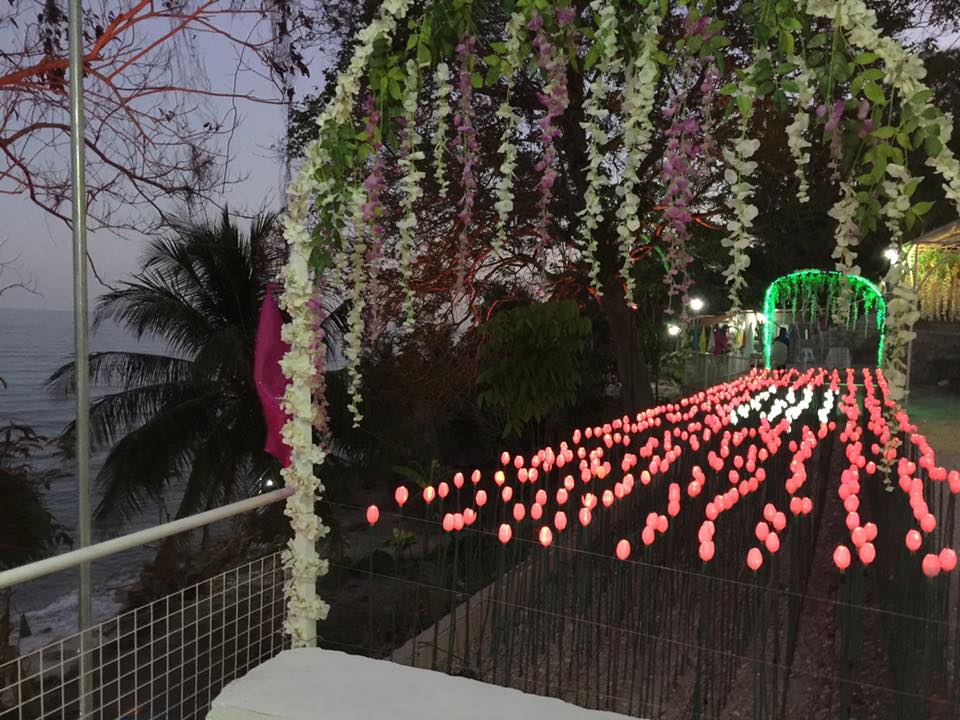 FUN FACTS ABOUT TULIPS VALLEY
An interesting fact about Tulips Valley is that it is a giant artwork sending a message regarding the environment. The "tulips" in here are made up of around 18,000 plastic spoons which were collected by the artist, Mr. Mancini Romares, since 2016.
The spoons were collected from birthdays, weddings, parties and other events that he attended and were then made into the plastic tulips which now inhabit the soils of Gawi, Oslob.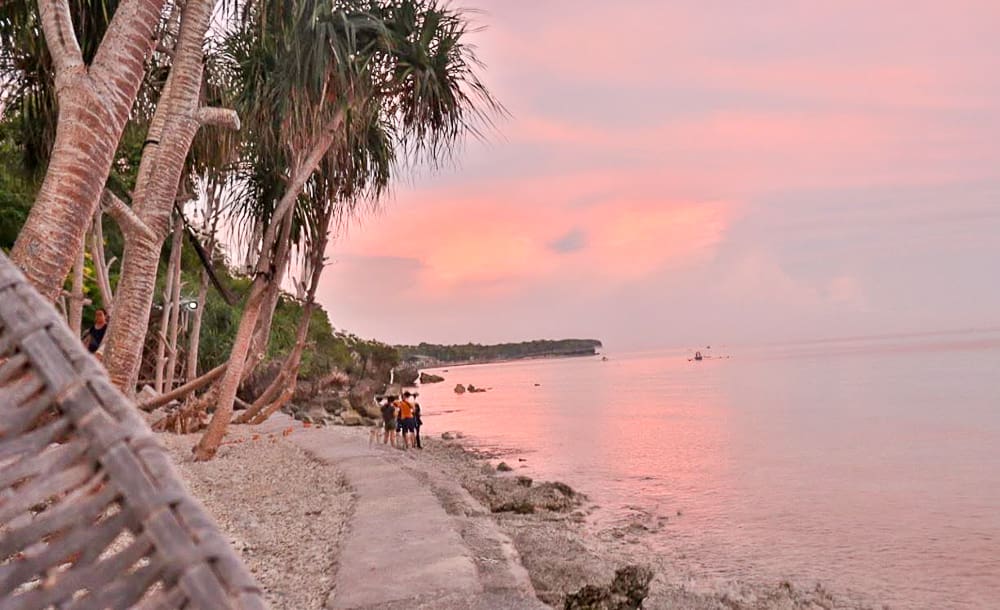 MULTI-COLORED TULIPS AT NIGHT
When visited during the day, the plastic spoons can be easily distinguished from actual tulips as they're just white pieces of plastic under the sun but at night, they turn into colorful artworks filling the night with red, blue, orange, and other colored lights.
The most visited portion of the attraction is the tulip garden in the shape of two hearts. The other gardens are rows of tulips reminiscent of the 10,000 Roses Cafe in Cordova surrounding the pathways around the place.
CAMPING AMONG THE FLOWERS
Moreover, Tulips Valley allows camping on their grounds for a certain fee. This is for visitors who want to experience the cool night breeze of Oslob and treat their eyes to the playful scenery of the colored tulips. They serve breakfast so their overnight guests won't worry about getting hungry in the morning.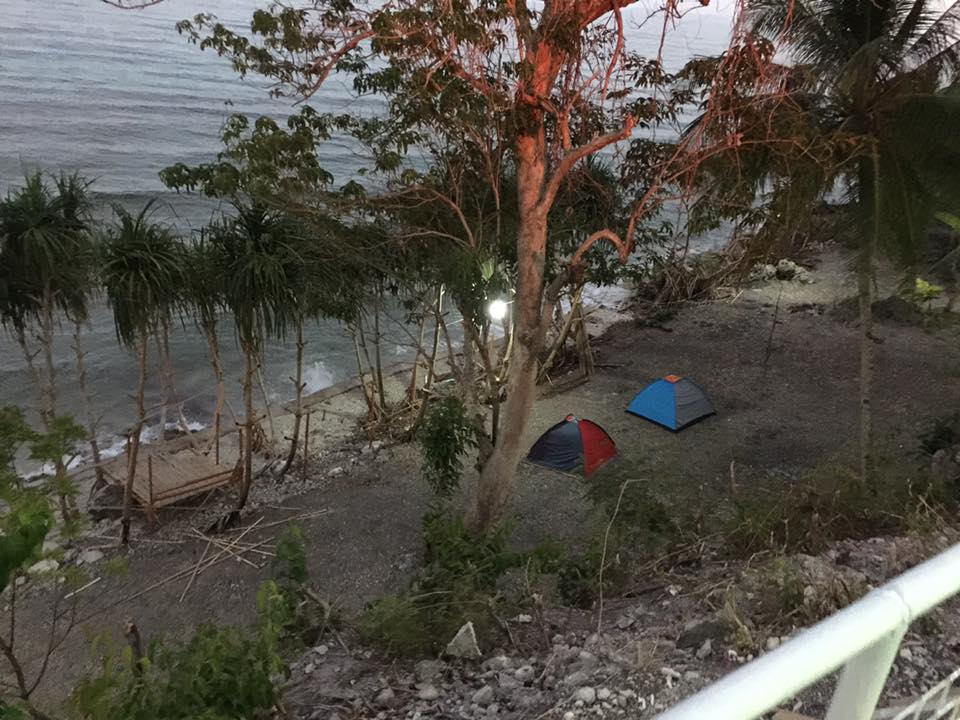 For those who are looking for new ways to experience the peaceful town of Oslob, Tulips Valley is guaranteed to provide a new type of seaside scenery that adds more reasons to visit the already famous town.
RATES & OTHER INFORMATION
ENTRANCE FEES:
Children (3-5 y.o.): P20 per child
Children (above 6 y.o.): P50 per child
Adults: P50 per adult
Senior Citizen: P35 per person
Opening hours: 8:00 AM to 10:00 PM daily
CAMPING RATE:
Camping Tents: P500 per tent, good for 4 persons
OTHER INFORMATION:
HOW TO GET THERE?
Exact location: Gawi, Oslob, Cebu — 30 minutes away from the Whaleshark Watching in Oslob, 4 hours away from the city.
BY BUS: Find your way to the Cebu South Bus Terminal. From there, ride a bus bound for Bato-Oslob. Tulips Valley is just a few minutes away from the Whaleshark Watching and 5 minutes away from Ermi Beach Resort so you may ask the driver to drop you off at Tulips Valley if he knows the place or at Ermi Beach Resort.
BY CAR: Navigate with Waze or Google Maps and set your destination to "Tulips Valley" at Gawi, Oslob. The attraction is just located near the border of Oslob and Boljoon. Parking space is available upon arrival.