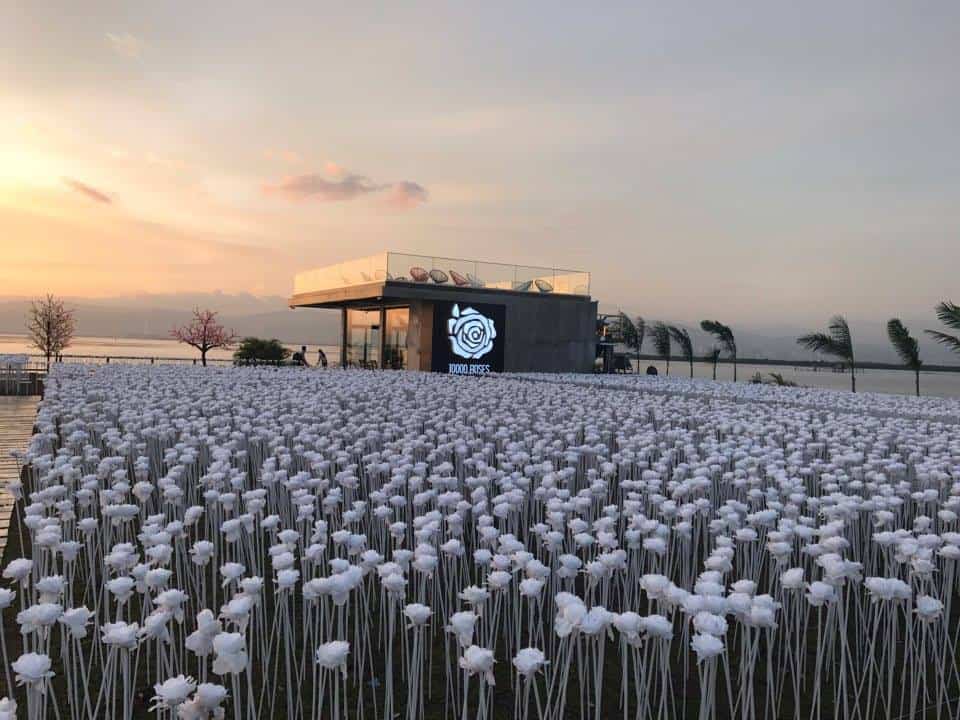 You've probably heard of 10000 Roses Café & More by now. It is undeniably the most popular and most sought-after café in Cebu today after making a huge buzz on Facebook. For sure, at least three days from now, this Korean café will surely be enjoying the hype now and eventually be worrying about accommodating all these curious and excited guests.
Though really, 10000 Roses Café & More is one beautiful place — definitely and considerably a tourist attraction now. AND NO, these are not real roses. These are artificial, LED-powered roses. That's why it's best to go there during dusk until night. But what else should we know about this café?
10000 ROSES CAFE details:
• Exact Location: Day-as, Cordova, Cebu (beside Lantaw Floating Restaurant in Cordova)
• Operating hours: 10:30AM to 10:00 PM
• Entrance Fee: None as of the moment P20 per person
How to get there?
• OPTION 1 – PRIVATE VEHICLE: It's still best to bring your own vehicle so you won't have a hard time going back to the city. You can use Waze or Google Maps, just type in "10,000 Roses Cafe Cordova".
• OPTION 2 – TAXI/UBER/GRAB: Taxi/Uber/Grab ride from the city would cost you around P250-300, good for 4 people.
• OPTION 3 – V-HIRE: From SM City Cebu Terminal, ride a v-hire going to Cordova (P40/pax fare) then drop at Cordova Grandmall. From there, ride a tricycle going to Lantaw (P10/pax fare). 1000 Roses Cafe is just beside Lantaw Cordova.
• OPTION 4 – JEEPNEY: From SM City Cebu Terminal, ride a jeepney going to Parkmall (P7/pax fare). From the Parkmall terminal, ride another jeepney going to Lapu-Lapu City. Take the one with Tamiya/MEPZ 2 and Opon Mercado routes (P7/pax fare). Ask the driver to drop you off at SuperMetro just beside General Milling Corp (P10/pax fare). Then ride another jeepney going to Cordova, at Gaisano Grand Cordova and ride a tricycle to Lantaw or 10,000 Roses Cafe (P10/pax fare).

Menu: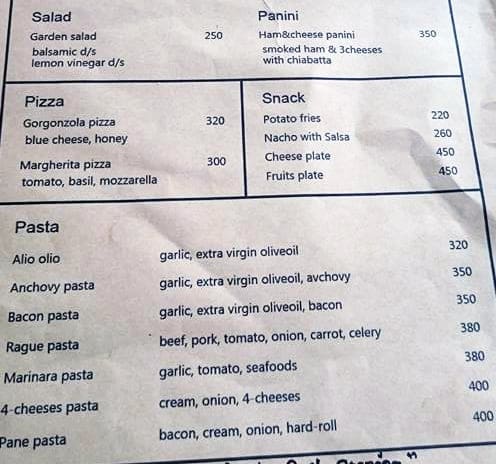 MORE PICTURES