A third-class municipality located in northern Cebu, Compostela may seem like a sleepy town at first, but it also boasts of several tourist spots that will surely make your Sugbo trip more worthwhile.
1. Q Park
A 200-hectare park popular to both tourists and religious pilgrims,– The Q Park is famous for its towering 44-feet tall statue of the Virgin Mary situated on top of a hill.
They also have a replica of the house of Mama Mary in Turkey. Other attractions include the Stations of the Cross as well as the nativity scene. There is also a Heroes Hill within the area that pays tribute to fallen soldiers, OFWs, and Filipino Foundation awardees. The Q Park is teeming with tourists even on weekdays, but the number peaks usually during the Lenten season.
Exact location: Barangay Buluang, Compostela
Entrance fee: None
Other information:

Contact number: (032) 425-8355
2. Paradise Hills Mountain Resort
Just like every other Cebu municipality, Compostela also has a resort that is avidly patronized by locals and tourists alike. Paradise Hills Mountain Resort boasts of a hilly landscape with a scenic mountain view. It is located near Q Park so you can drop by Paradise Hills afterwards to soothe your tired soles.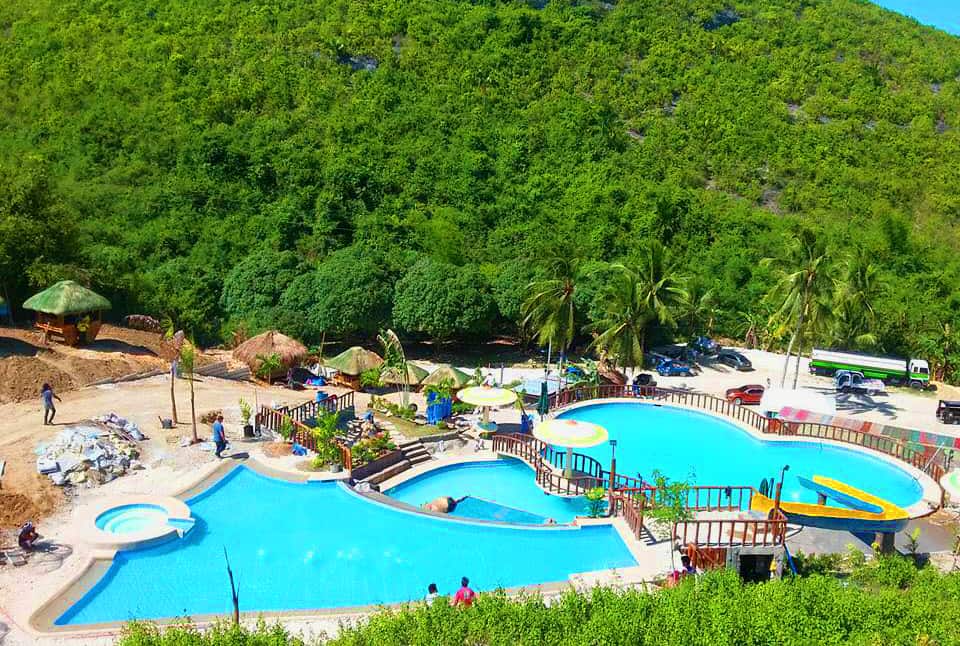 Exact location: Barangay Buluang, Compostela
Entrance fee: P100 (adults); P50 (children)
Cottage fees:

Tent: P1,500/day (includes 2 tables and 10 chairs)

Table with umbrella: P300 (with 4 chairs)

Other information:

Open: 8AM-6PM (additional charges apply from 6PM-10PM)

Contact number: 0923-942-4917
3. Gatubod Spring Resort
A spring resort with 2 large pools and equipped with slides, Gatubod Spring Resort is another attraction in Compostela. Popular for its cool waters coming from natural spring water, Gatubod is just 20-25 minute-ride from the Compostela market.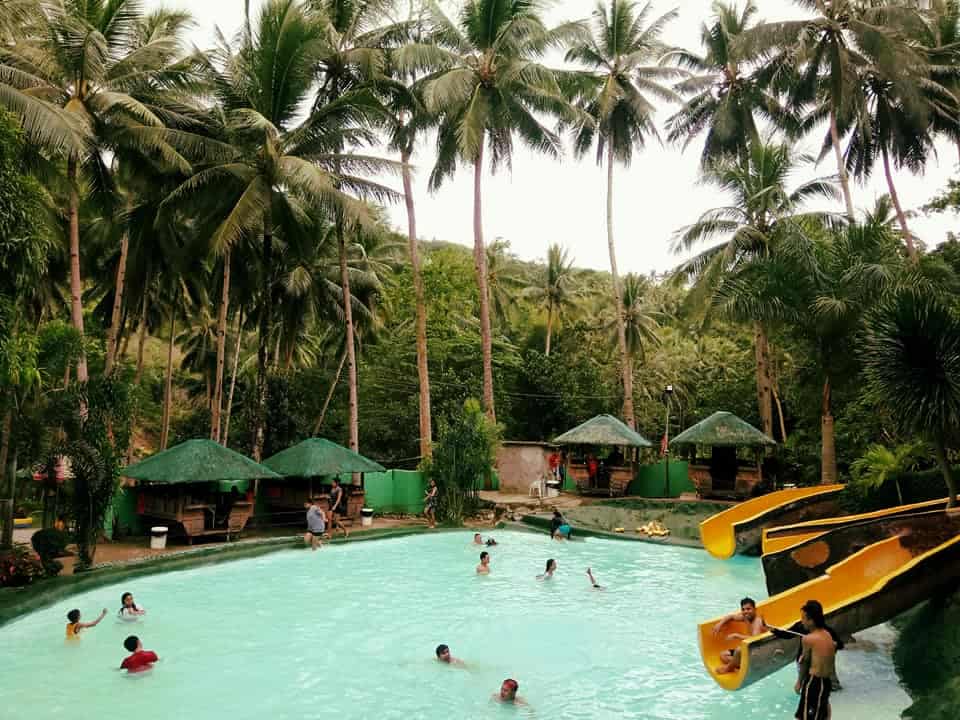 Exact location: Barangay Basak, Compostela
Entrance fee: P60 (adults), P30 (below 10 years old)
Cottage fee: P500/day
Other information:

Function hall: P2,500 + P400 (electricity charge)
4. Cascades Nature Park
Cascades Nature Park is a perfect mix of scenic natural landscapes and high-end amenities. Taking pride as Compostela's largest outdoor venue for practically any event you can think of, Cascades Nature Park sure is gonna give your dream event a green touch.
They just had their soft opening last September 15, 2020, and while some of their amenities are still being finished, their pool and lake are already available for use.
Cascades Nature Park can cater to any large event – garden-themed weddings and reception, team buildings, concerts, debuts, and photoshoots – you name it! Over 6 hectares in size, Cascades Nature Park has a lot of amenities.
This includes an islet located in the center of a lake (perfect spot for exchanging of vows). You can go fishing in the lake or rent out a kayak, paddle board, canoe, or a pedal boat. They also have a 600-square meter swimming pool (one of the largest in Cebu) for pool lovers.
DAY USE:
Adults: P200 per head
Children: P160 per head (for children ages 3-12, seniors, PWDs)
2 years old and below: FREE
Day pass entrance fees are inclusive of parking fee, tables and chairs, and use of all public facilities including the swimming pool and lake
COTTAGE FEES:
Casita (poolside or lakeside): P500 (good for 6 people; day use only)
Cabana: P1,000 (good for 10 people)
Shade tent: P250 (only for use in open field or lawn)
OTHER INFORMATION:
Exact location: St.Francis Subdiviision, Barangay Magay, Compostela, Northern Cebu — approx. 1.5 hours away from Cebu City.
5. Estaca Bay Gardens Conference Resort
Popular for its stunning sunset view, Estaca Resort is also popular for its wide pool and a beachfront view. They also have rooms that can be booked for those who want to stay overnight. Other amenities include a kiddie pool, a karaoke machine, and a conference room. They also accept large group events such as weddings and birthday parties.
Exact location: Barangay Estaca, Compostela
Entrance fee: P50
Room rates:

Deluxe room: P1,500/night

Barkadahan room: P500/person (minimum of 4 persons)

Other information:

Pool use:

Day: P100 (adults); P75 (children)

Night: P120 (adults); P100 (children)

Contact number: 0922-849-6125
HOW TO GET TO COMPOSTELA?
By bus or jeep: From SM City Cebu, you can get on a bus or a jeep bound for Compostela or Danao. Travel time is around 1 hour and fare is P20-P25.