Catmon is home to cheap beach destinations that are perfect for budget get-togethers with friends, family and other relatives. One of these beaches is casually located on the side of the road of Catmon and can easily be spotted. Albeit not a white sand destination, it is equally relaxing as other famous beaches and can still provide an enjoyable getaway with friends and relatives.
The most prominent feature of the resort is the sheer number of coconut trees dotting the area that contributes greatly to the atmosphere of the resort and makes the experience truly tropical. Taking shade under the canopies of the trees are neatly arranged nipa cottages that can accommodate a decent amount of people.
There is no corkage so groups can bring any food that appeals to them. It has enough space to set up Filipino and Cebuano delectables that will surely enhance the tropical beach experience. At the beachfront is an unobstructed view of the ocean and a silhouette of the Camotes Islands just sitting at the distance.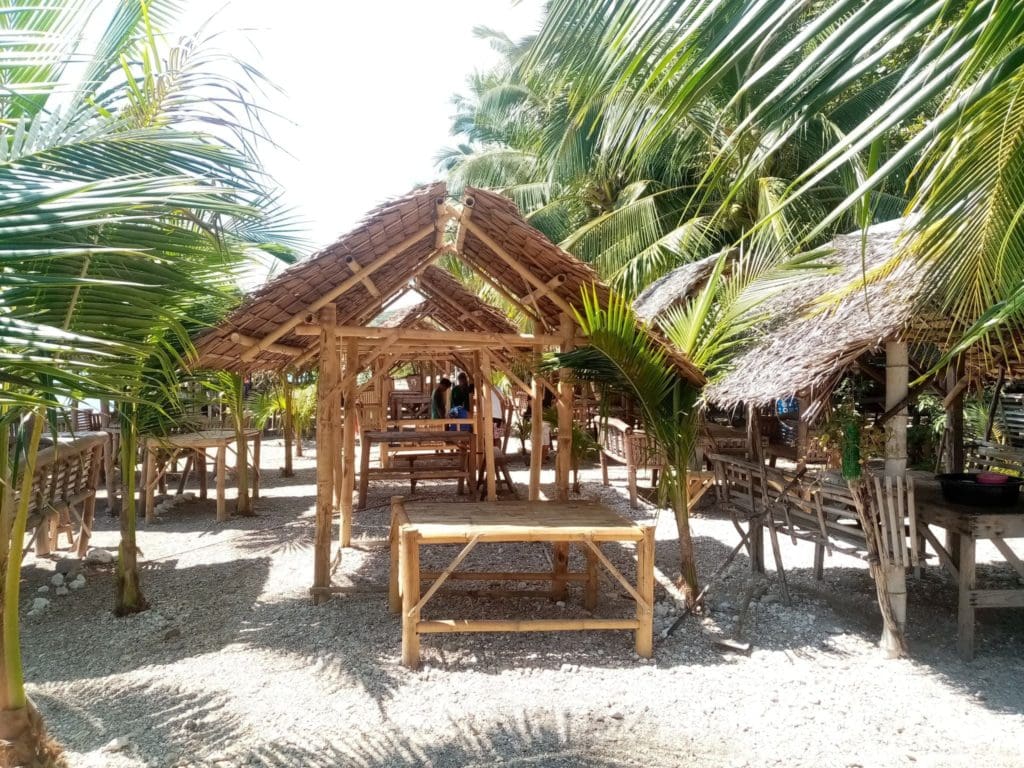 During high tides, the beachfront can rise up to the waist level or even more so visitors wouldn't need to go too far for a proper saltwater soak. Or if others would prefer just soaking their feet, then just beside the main resort are shallow waters. Ocean View Beach Resort provides enough comfort for groups of friends and families to have fun under the sun without worrying about spending too much just to have a good time.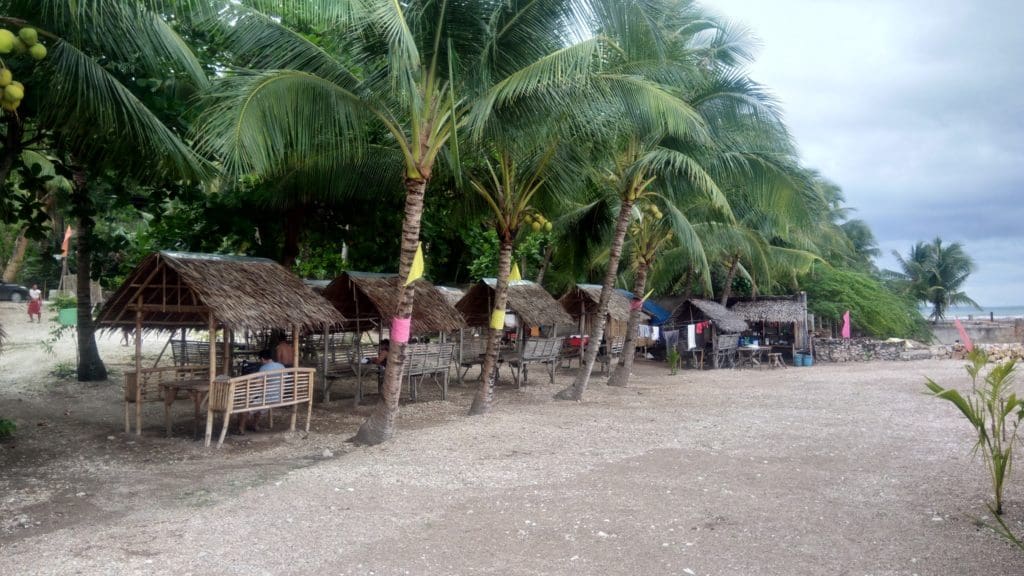 RATES & OTHER INFORMATION
DAY USE:
Pay only for cottage.
Cottage Fees: P300 per cottage
OTHER INFORMATION:
Corkage fee: None
Contact number: (032) 564 2988
Email address: N/A
HOW TO GET THERE?
Exact location: Bacjao, Catmondaan, Catmon, Northern Cebu — approx. 2 hours away from the city.
BY BUS: Ride any north-bound bus in Cebu North Bus Terminal going to Sogod or Catmon. The bus drivers may be familiar with the place so don't forget to remind your driver to drop you off at the entrance. The entrance of the resort can easily be spotted by the side of the Bacjao-Catmondaan road.
BY CAR: Navigate with Waze or Google Maps and set your destination to "Catmondaan" in Catmon. Parking space is available upon arrival. The Consolacion-bound route is the most recommended road to take.