Isn't it nice that while we heal ourselves, we also help heal the earth?
Numerous resorts and natural spots have been developed in recent years to meet the needs of those seeking for peace of mind and relaxation – the common way of 'healing' ourselves from stress.
While there's a wide range of choices, there are only few that are upfront in advocating eco-friendly practices and in encouraging its guests to adapt eco-friendly habits while making sure that the 'healing experience' is not compromised.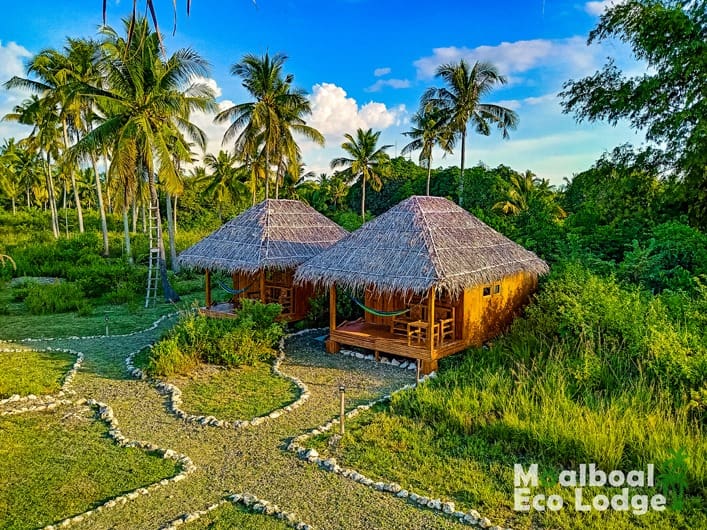 Moalboal Eco Lodge in Moalboal which is nestled among lush palm trees and a tranquil environment away from the noise of the traffic and other activities in the highways. It is indeed the place for nature lovers as the ambiance gives you the sensations of being in the heart of nature.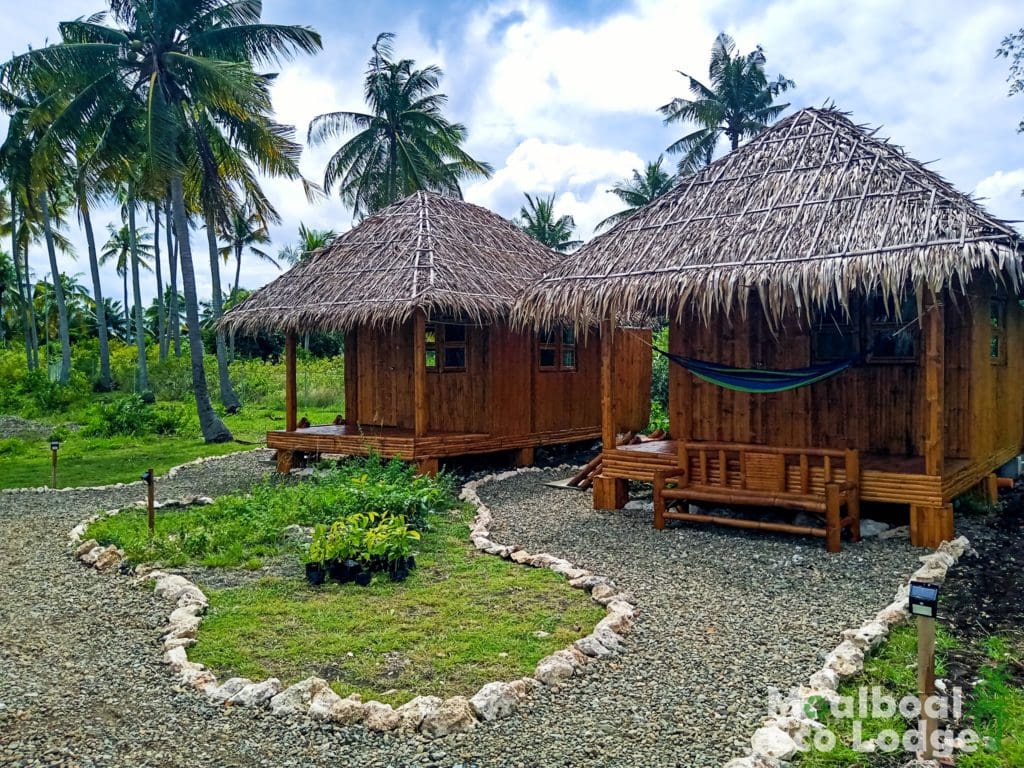 Boost your 'healing' by participating in their yoga class facilitated by a professional local yoga instructor. Their yoga deck is purposely constructed so that participants can bask in the sound and view of the surrounding natural landscape. Guests can book a class and bring their own mat to practice during their stay. Sunrise, mid-morning or sunset, any time of day is perfect.
ACCOMMODATION
The owners of Moalboal Eco Lodge want to offer a small and personal eco-friendly space. Hence, they only have 2 rooms good for 2 people each and a big room good for 4. All rooms are made of bamboo materials and are well-ventilated, giving you that fresh province feels.
Rooms are also complete with comfortable Queen Size mattresses, soft but firm pillows, 4-poster style mosquito nets which don't touch your face when you are sleeping, and soft, cool, organic cotton sheets to ensure a good night's sleep without being too hot.
You won't find any aircon units in the rooms but because bamboo is a natural cooling material, it helps in keeping the temperature of the room lower than a room made of concrete.
Their hammocks deck is also a good place where you can marvel at the sight of bright stars at night or the beautiful sunrise and sunset. You can even sleep here and have a night closer to nature.
ECO-FRIENDLY PLACE
Moalboal Eco Lodge is committed to helping the environment from destruction. Here's the list of few of their practices aimed to create awareness of the importance of sustainable and eco-friendly tourism:
A rainwater collection system is set up to provide you with water.
Water from the shower, sink and washing machine is reused to water the garden.
Not one single tree was cut to build the Eco Lodge.
They try to reduce the amount of trash sent to landfill by reusing, upcycling and recycling as much as possible.
Food waste and vegetable peelings are composted.
The place aims to not use single-use plastics. When plastic is unavoidable (such as in packaging), they stuff Ecobricks which are used to make planters and furniture.
They source as many ingredients as possible which do not use palm oil.
No chemicals are used for cleaning, laundry and dish washing; only natural ingredients.
A refillable water bottle, reusable tote bag, and a free portable ashtray are provided for your use during your stay.
RATES & OTHER INFORMATION
ROOM RATES:
Private room: P1,500 per night (with private CR), good for 2 persons
Family room: P2,000 per night (with shared CR), good for 4 persons

Both rooms have hot shower, free breakfast, tea and coffee making facilities, and WiFi access.
OTHER INFORMATION:
HOW TO GET THERE?
Exact location: Coco Land, Basdiot, Moalboal, Southern Cebu — 3 hours away from Cebu City.
BY BUS: From South Bus Terminal, ride a bus going to Moalboal. Ask the driver to drop you off at Poblacion Moalboal near ThreeSixty Pharmacy. From there, ride a tricycle and inform the driver you're heading to "Moalboal Eco Lodge".
BY CAR: Navigate with Waze or Google Maps and set your destination to "Moalboal Eco Lodge". Parking space is available.