Ephemeral light pillars have appeared again for the second time this year in Daanbantayan, Cebu on Friday night. The first time it was seen in 2020 was last June 24 in the same municipality in Cebu.
The photos were captured by Junie Mar Mayol Lopez of The Adventurer of North, a photographer and vlogger from Tagasa, Bitoon, Daanbantayan.
"Looking for a Milky way and stumble with this candle light like floating in the sky 'The Light Pillars'", said Junie Mar Lopez.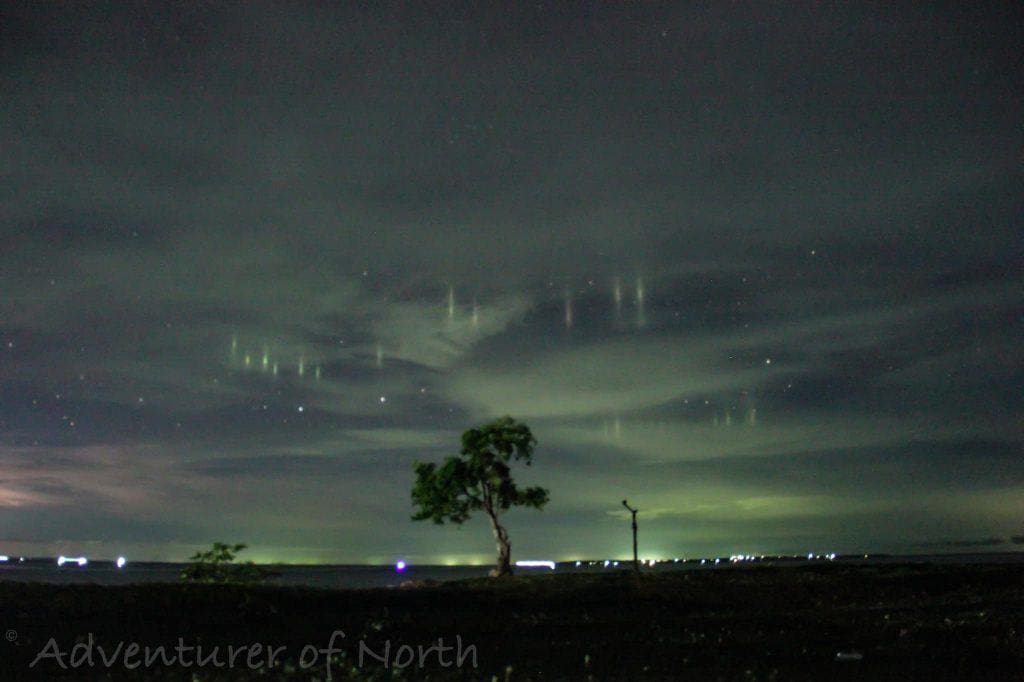 Light pillars are an optical phenomenon caused when light is refracted by ice crystals. These lights tend to take on the color of the light source.
"They appear as beams of light to the observer. It is usually caused by street lights. However, any source of light can create a light pillar given proper conditions,"

– AccuWeather Meteorologist David Samuhel
Samuhel said the pillars occur under high pressure without any storm present.
"There is no tie between storms and the pillars," Samuhel said. "A storm system would disrupt the pillar formation with wind and precipitation."