Cebu is one of the most popular destinations in The Philippines. Comprised of more than 150 islands and islets, as well as Cebu Island itself, there is plenty to do for anyone wanting to visit the region.
When travelling to such a distinctive and exciting location, you can be faced with a difficult decision as to what to do with your time.
Luckily, there are some must-sees and must-dos when it comes to visiting Cebu to ensure you make the most of your trip. So, what are the top five things to do to keep yourself entertained here?
Culture: Casa Gorordo Museum
The Casa Gorordo Museum is the former residence of Juan Gorordo. Built in the 1850s, the museum retains this charm and showcases many artefacts and antiquities from the entirety of the Philippines's past. The protected house attempts to show life in the Philippines throughout the past few centuries, and will transport tourists (and locals) to a different time to give them an education on life in the country as they would never experience it.
Activities: SkyWaterpark Cebu
For those who like a more hands-on experience, the water park located atop a mall in Cebu provides a chance to both see the sights and bask in the weather.
The park is more than 1000m above ground level, and features slides, infinity pools, climbing nets, and a swim-up bar. Most places you can visit across South East Asia offer some kind of water park experience, but none quite eclipse this one at SkyWaterpark Cebu.
Nightlife: Waterfront Hotel & Casino
The Waterfront Hotel & Casino is popular with those who want to indulge in the latest that casinos have to offer. The casino offers a wide array of games – from Pai Gow and craps to baccarat, poker, roulette, blackjack, and pontoon. The atmosphere is designed to add vibrancy and can give you a night to remember regardless of how much you win.
Nature: Osmeña Peak
Located around a three-hour drive away from Cebu City is Osmeña Peak, which offers picturesque views and wonderful vistas of the surroundings mountains, the coastline, and the city that sits alongside it.
For those who like excursions, this one promises to take you out of civilisation and really allows you to reconnect with nature as you trek up the peak and explore the verdant greenery.
Socializing: Internet Cafes
While most places have accessible internet, you can choose to visit an internet café to have the chance to properly video chat with friends and family back home to tell them what you've been up to.
The G-7 Cybercafe, Starcube, and Mineski Infinity Banilad all offer the opportunity to go online. Connecting with home and telling them about your adventures is a key part of travelling and Cebu makes sure that there are plenty of ways to do this.
Socialising over Zoom or Skype with a game can help you stay in touch and can add an element of fun as you show them the sights or just have a chat.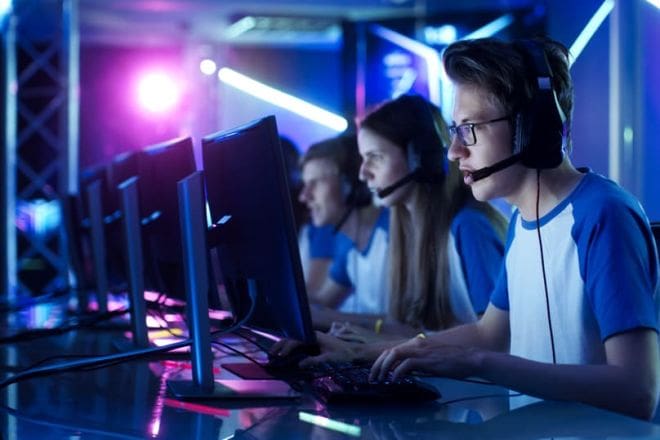 Cebu has a vast range of locations for tourists to visit that show a glimpse into the history of The Philippines, as well as the high-tech aspects of the modern-day tourist trap. Whether you want to kick back at a water park, soak up some culture, or see some of the breath-taking sights, there is something for everyone.