A new milk tea in town will challenge your milk tea bias with just one sip.
Gāo Xìng Tea in downtown Cebu offers premium Taiwan milk tea made better with careful blending making it undeniably delicious.
Located across Gaisano Capital South in Cebu City, Gāo Xìng Tea is the Chinese translation of the words "happy tea" which is aptly named for it is a milk tea place that radiates happiness and positivity.
CREAMY AND FUN MILK TEA
Their signature milk teas are a flavor of their own for they have successfully perfected just the right creaminess we all want in our milk tea. Unlike other milk tea brands that clearly outline the separation of the cheesecake, theirs are mixed beforehand so you get to taste and enjoy its full flavor down to the last sip.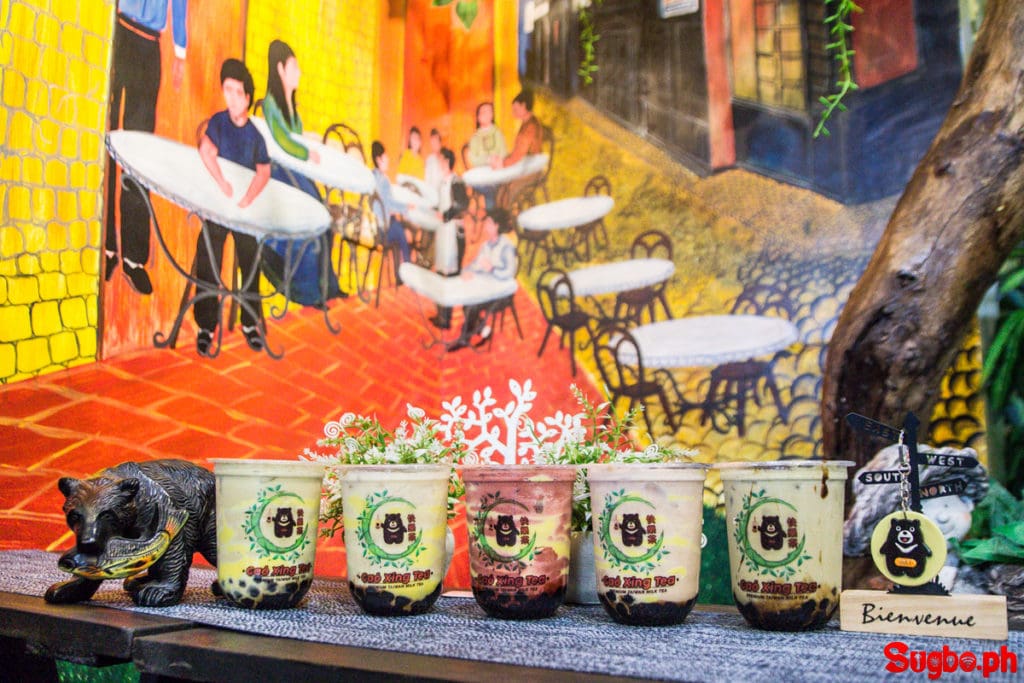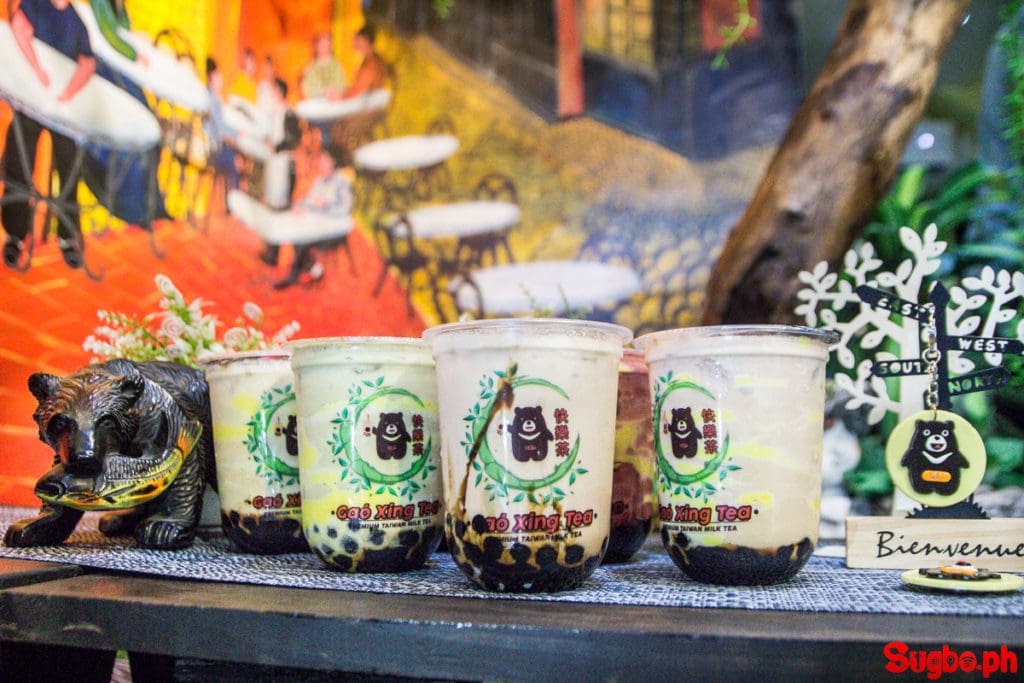 To top it off they have Instagrammable cups too. Their cup walling is incredibly fun and creative, making your milk tea experience complete.
A must-have when you visit this place are:
Red Winona: It tastes like liquefied red velvet cake
Black Yogi Berry: a mouth-watering mixture of blueberry and milk tea
GXT cake milk tea: a perfect blend of flavors and probably the creamiest milk tea
BLACK BEAR IN NATURE
They have also adopted the concept of a black bear that makes for an interesting milk tea shop design. It's filled with trees, leaves and an ambience of a relaxing modernized forest within the city.
GXT black bear is their mascot to cater to children and as you might have guessed the names of their drinks are based on bears too.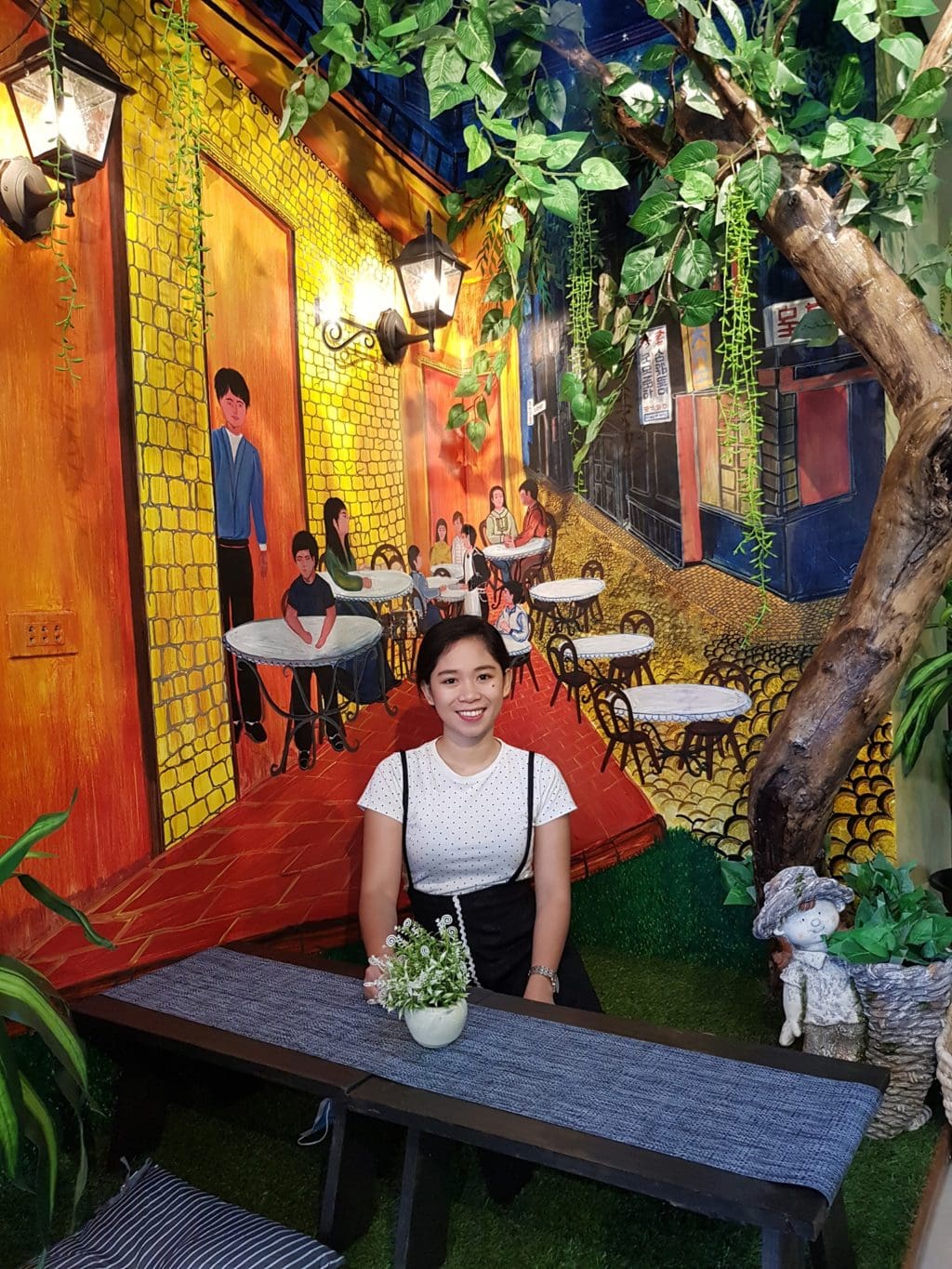 OTHER OFFERS
Aside from their signature Milk Teas, they also offer GXT premium milk tea which has no mixed cheesecakes, but just pure tea. They also have fruit teas "Fruit Au Lait" that is water-based and a yogurt series which is a delicious war of flavors.
Snacks series and combo meal series are also available for a nice stomach filing.
DELIVERY SERVICES
Gao Xing Tea is available on Grab and Foodpanda. They accommodate orders and pickups through deliveries until 7:30 pm only. They cater bookings for events as well.
PROMO ALERT!
Grand opening will be on November 12 at 8:00 am. 1st 20 customer will receive Gao Xing Tea freebies
RATES & OTHER INFORMATION
Best-sellers:
Boris brown sugar
Red winona (red velvet)
Black yogi berry (blueberry)
Misty green matcha
Thiery oreo
GXT cake milktea
Menu: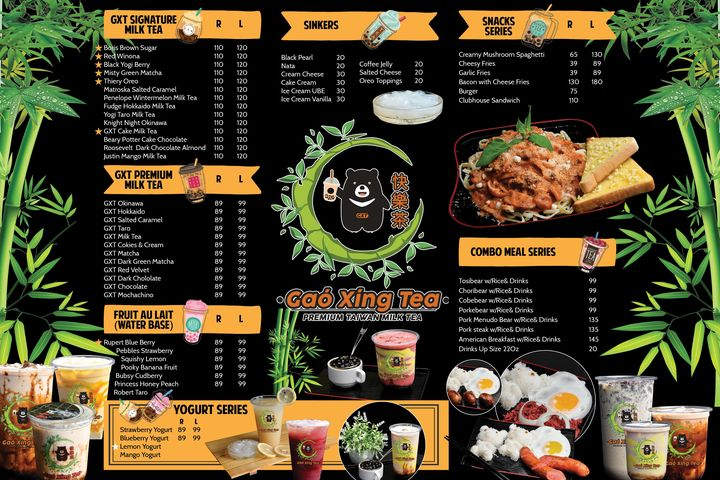 Other Information:
HOW TO GET THERE?
Exact location: 619 A. Borromeo St, Cebu City — right across McDonald's and Gaisano Capital South (near USJR Main)
BY BUS/PUJ: Ride any bus/PUJ heading to Colon. You can choose to be dropped on Gaisano south, the McDonals's across or right in front of Gao Xing Tea.
BY CAR: Navigate with Waze or Google Maps and set your destination to "Gao Xing Tea" in Colon.