A wish has just been granted to witness another meteor shower.
If you missed the Lyriad meteor shower last April 22, you will another chance to watch the amazing meteor shower on Tuesday night, May 5 into the early morning of Wednesday, May 6 (Philippine time).
But you should set your alarms this time as the Eta Aquarid will be the only major meteor shower in May, and might not be another one until July 2020. It occurs every year as a result of the Earth's passing close to the orbit of Halley's comet that happens twice a year.
Also sometimes spelled as Eta Aquariid, the meteor shower surely is visible in the Philippines, with the best viewing occurring just before dawn of May 6, 2020.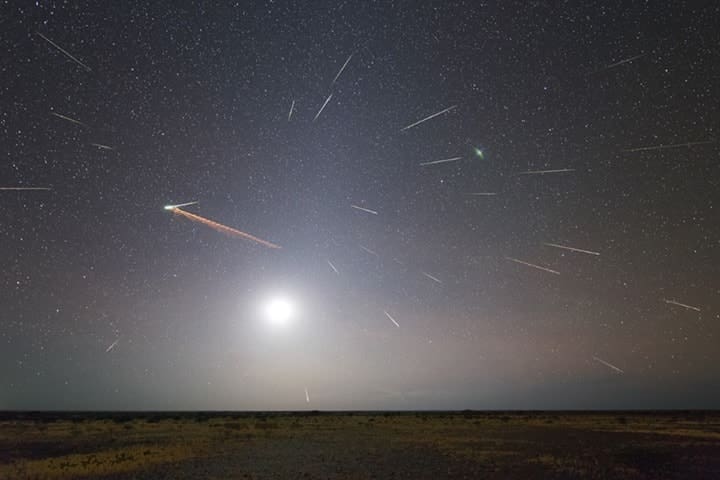 If you wish to view this wonderful display, here are some tips from earthsky.org:
1. Sprawl out in a moon shadow. Notice that the moon casts shadows. Find a moon shadow somewhere that still provides you with a wide expanse of sky for meteor-viewing. A wide open field or at least a wide view would work just fine.
2. Avoid city lights. You might probably know this already, but this is important. A wide open area – a field or a lonely country road – is best if you're serious about watching meteors.
3. Tell your family or friends about this, call a friend, or share this post on social media. If you're with a company, let them face in different directions so that if someone sees a meteor, that person can call out – "meteor!" – to the rest.
Note, there is no sharp peak for the meteor shower or even an estimated time when it shows up. If you really don't want to miss this, make sure to start seeing the night sky on May 5, 2020 until the peak morning of May 6, 2020.
Patience is the key. It will be worth it.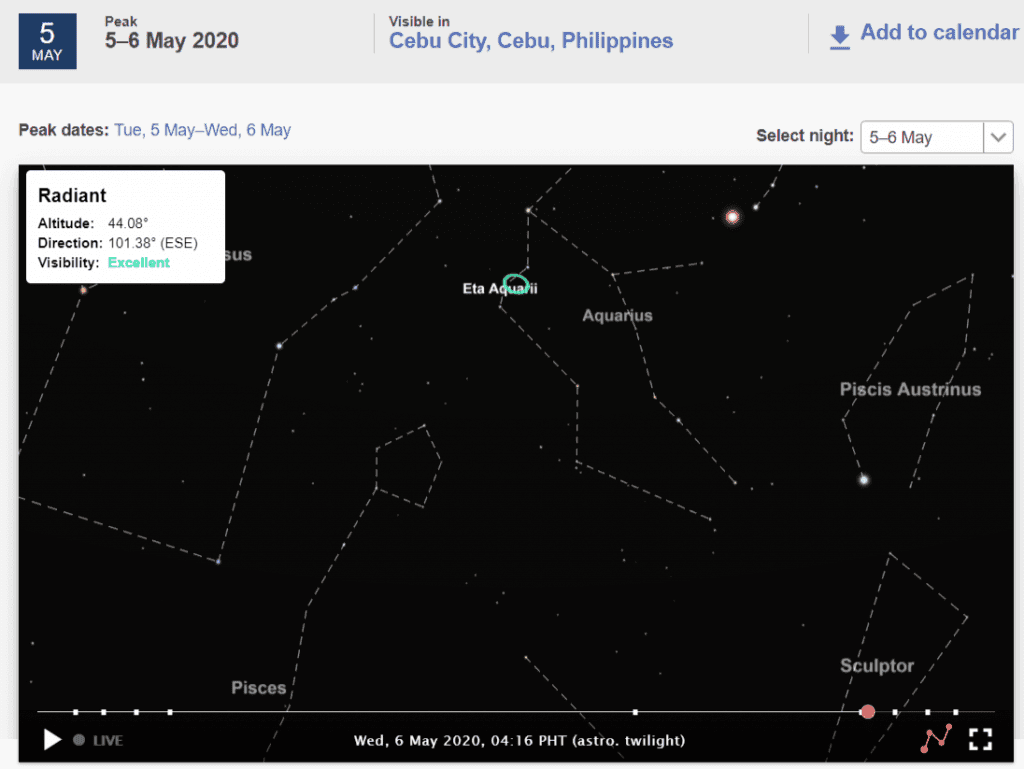 If you have taken amazing photos of the Eta Aquarid meteor shower that you'd like to share with us for special feature, you can email us your photos at [email protected] or message us on Facebook.