Just imagine having this after your day dive: Sitting on the sand, this gigantic burger on one hand and ice-cold beer on the other. Perfection.
There's a very popular burger in Moalboal, Cebu that is currently making so much noise on social media. Chef Marquin's Burgerhouse in Moalboal is a must-try and is the perfect end to a day of diving in Moalboal.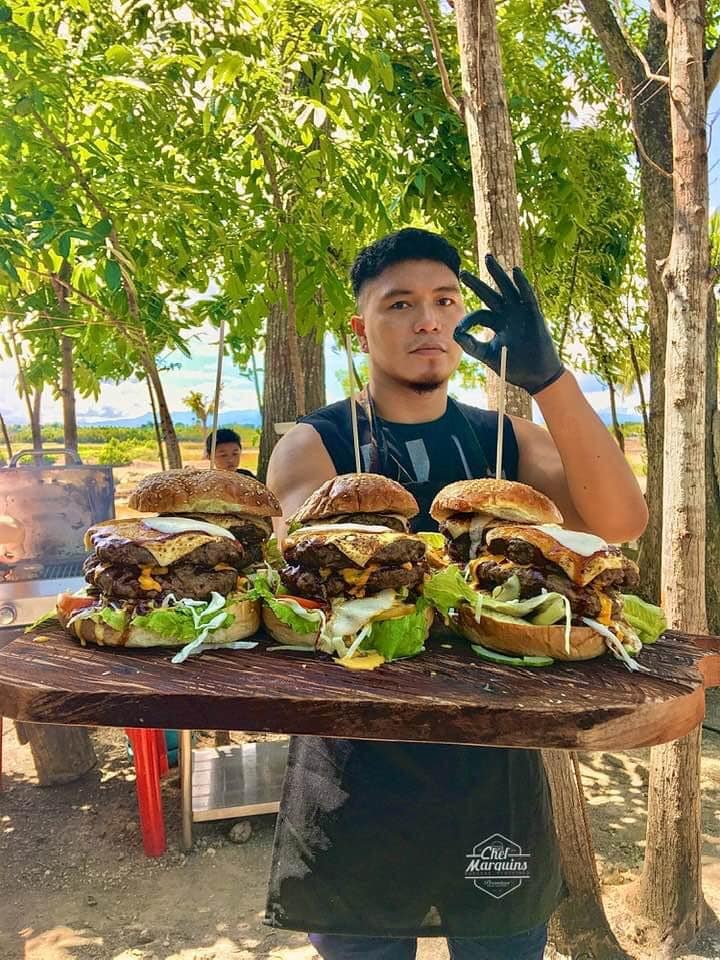 One look at Chef Marquin's flame-torched, gourmet burgers and the first question that will enter your mind is "How on earth am I going to finish this?!" Their burgers are jawbreakingly big, with one beef patty on top of another, oozing with so much cheese and juiciness.
And if you want to go all crazy, you can request additional patty at P100 per piece and build yourself a burger tower. Each patty is approximately 150 grams of pure beef and is definitely without extenders. It's also packed with protein because each patty is 90% lean and 10% fat.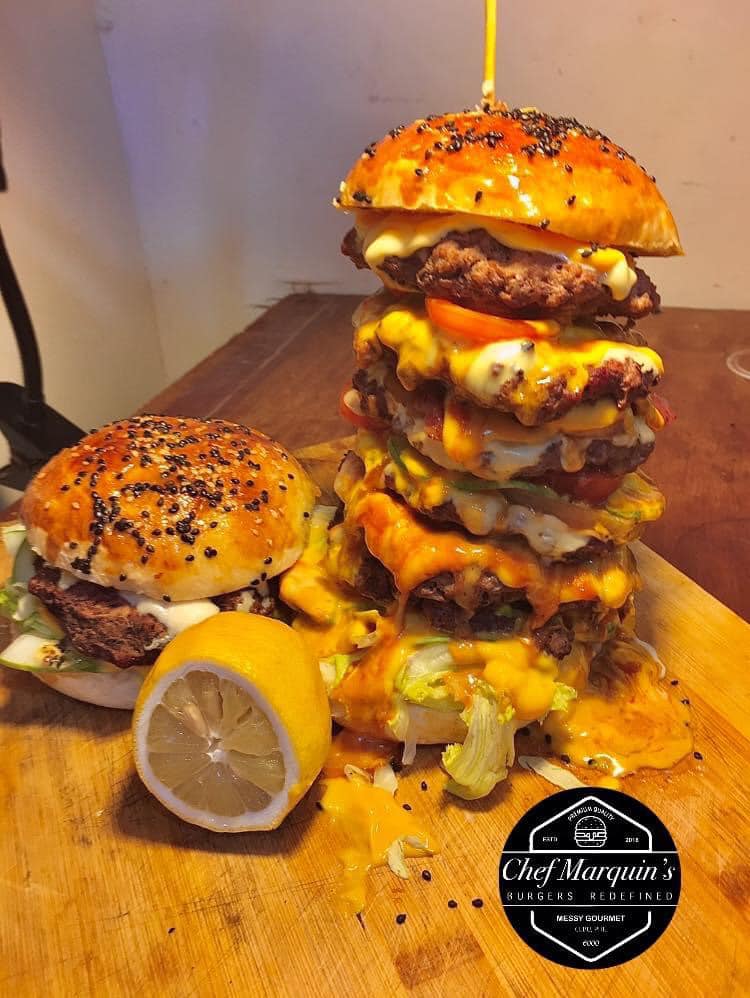 Chef Marquin recently opened its physical store located at the Nuevo School main Entrance in Brgy Tunga, Moalboal. It's open daily from 10AM to 6PM.
RATES & OTHER INFORMATION
Best-sellers:
For seafood lovers: World-famous Surf & Turf
For bacon lovers: Gwen Stefani Baconator
Menu:
Malmsteen American Solo (single patty with cheese): P150
Satriani Double Decker (double patty with cheese): P250
Hendrix Pulled Pork: P250
World-famous Surf 'n' Turf (double patty with shrimp): P380
Gwen Stefani Baconator (double patty with bacon): P320
Big Mountain (6 patties with cheese): P650
Cheese Mosa Local (solo pork patty): P100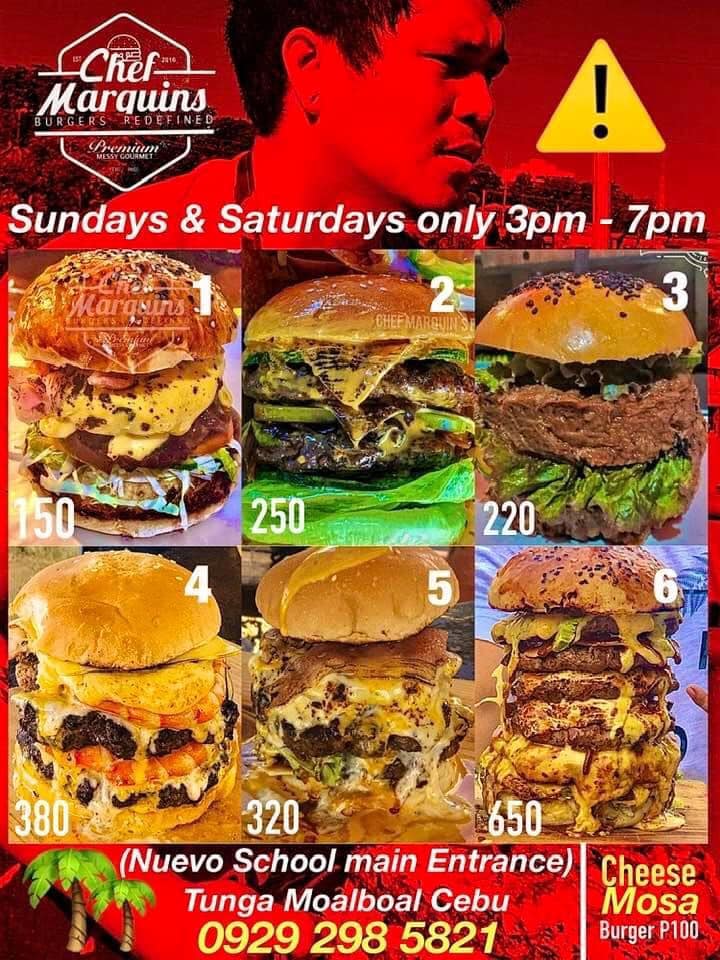 Other Information:
Opening hours: 10AM to 6PM daily
Contact number: 0929-298-5821
Location
Exact location: Nuevo School main Entrance, Brgy Tunga, Moalboal, Southern Cebu — around 2.5-3 hours from Cebu City.
BY BUS: From South Bus Terminal, take a bus going to Moalboal. Inform the driver to drop you off at the Municipality of Moalboal. From there, ride a tricycle or habal-habal going to Chef Marquin's.
BY CAR: If you have your own vehicle, navigate with Waze or Google Map and set your destination to 'Chef Marquin's Burgerhouse Moalboal PH'.