Now that the whole island of Cebu has been placed under general community quarantine (GCQ), some establishments have also been preparing to face our new normal. Ayala Center Cebu is one who is bringing its A-game in ensuring safety to the mall-goers.
Though Ayala Center Cebu ensures our safety, a purposeful shopping is still being encouraged. Only leave your homes when necessary.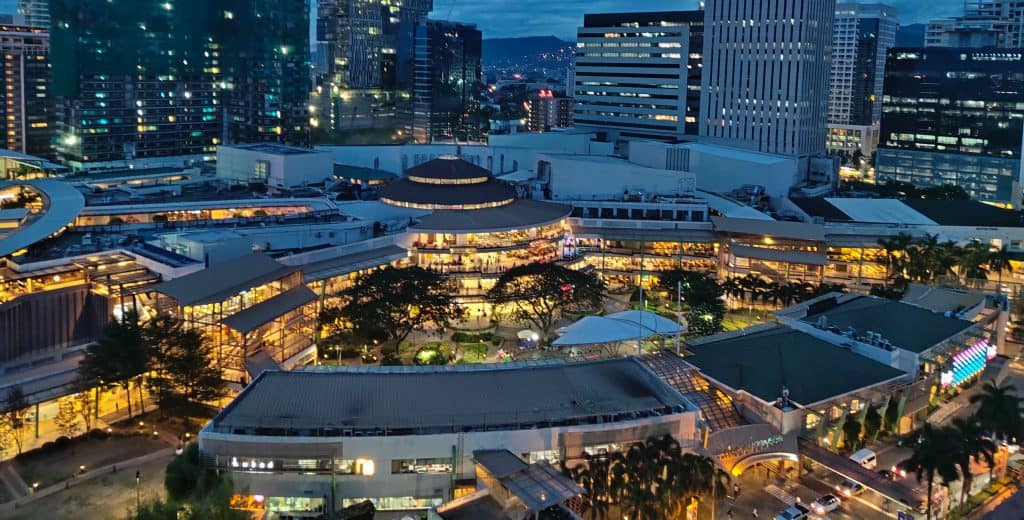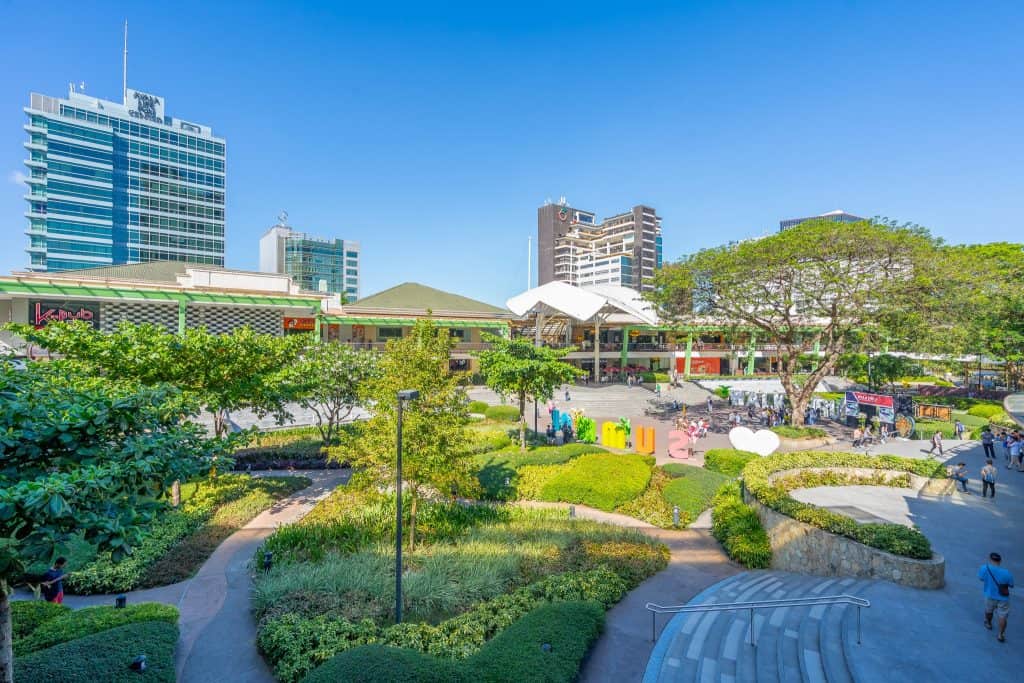 Before they reopen their doors to welcome their patrons, Ayala Center Cebu has gone over and beyond to ensure the safety not only of the mall-goers, but also their merchants and frontliners.
Hence, following of these safety measures for the mall-goers must be adhered:
Mandatory wearing of face masks
Must present quarantine pass and valid ID (that shows the birth date) upon entry
Mandatory temperature check (37.5 degrees and up will be refused entry)
Use of sanitizing mats from the entrances as an entry protocol mandated by the IATF
Frequent handwashing in the restrooms is encouraged
Cashless transactions around the mall including parking are encouraged (using of GCash is recommended)
Use of automatic sanitizer dispenser is advised
Only 2 persons are allowed in the elevator (prioritizing the PWDs and pregnant women)
Foot markers are placed on the escalators to guide you on where to stand.
Ayala Center Cebu has also placed directional floor stickers and signages on the hallways and common areas to guide customers on the one-way traffic.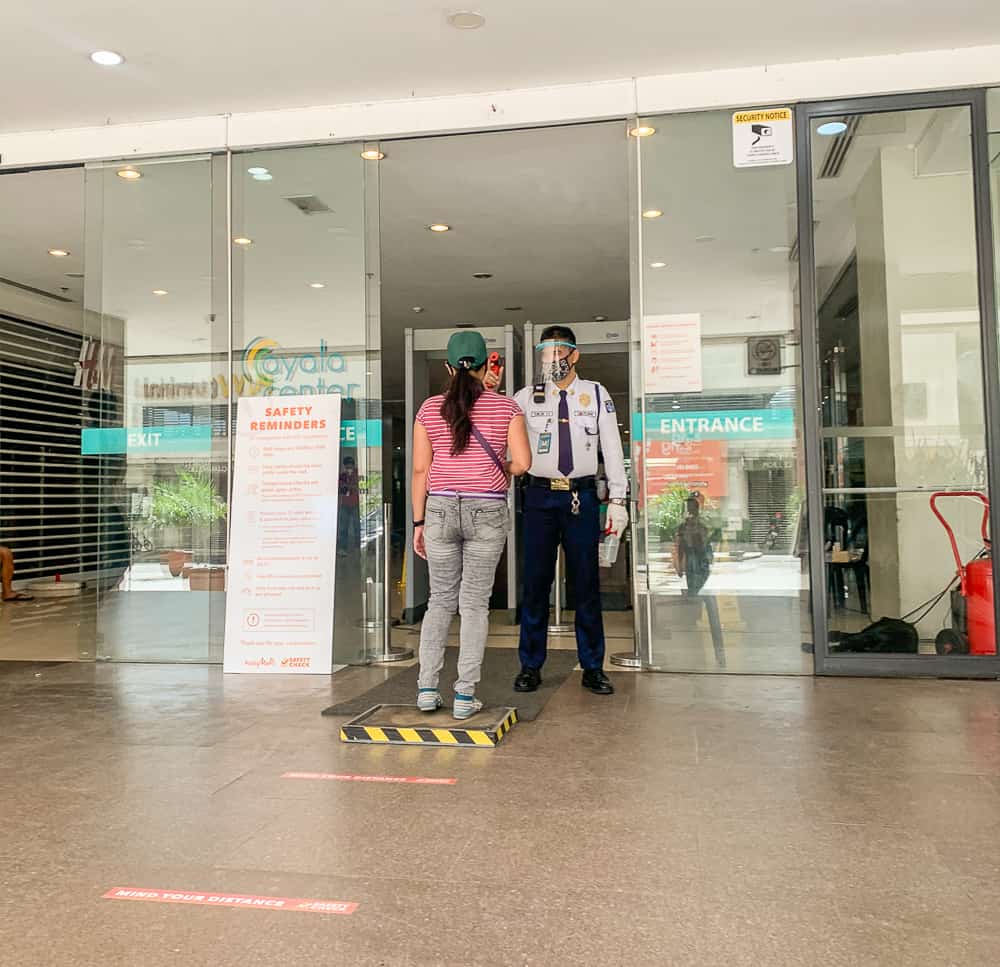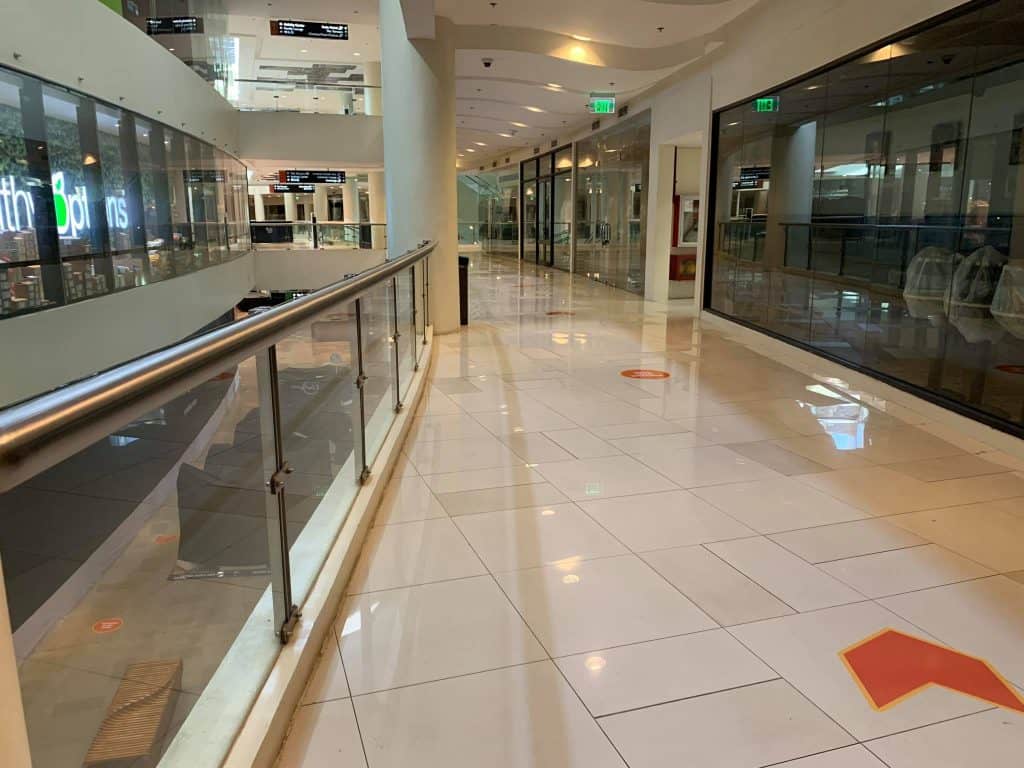 To ensure continuous operations and help in flattening the curve, let us do our part by adhering to the aforementioned guidelines.
While Ayala Center Cebu is making sure to implement these guidelines for us to follow, they are also doing their best to keep us safe from the scare of this pandemic.
Ayala Center Cebu makes sure to:
Let their merchant employees wear PPEs / face masks accordingly
Conduct regular cleaning and disinfection on common areas of the mall
Install hand sanitizers and alcohol around the mall premises
Use transaction boxes for merchant cashiers
Activate automatic doors for entrances and exits
Installation of contact-less thermal scanners on selected entrances is also taken into consideration
UV Sterilizers will be installed in selected escalators
However, while we are all elated about the mall's opening, the establishment is also keen on following the government's guidelines.
Enlisted below are the restrictions and limitations of mall amenities and services under GCQ:
Closure of play area and entertainment concepts
Closure of cinemas
Closure of chapel
Closure of some mall entrances and restrooms
Non-availability of their customer lounge
Valet parking services are suspended
Mall's free Wi-Fi will be disabled
Digital mall directions will be disabled
Mall's airconditioning units will be set to only 26-degree Celsius
DriveBuys
For shoppers who want to order from the stores but don't want to go inside, Ayala Center Cebu has installed pick-up stations (like a drive-thru) that will serve as a meeting place between the merchant and the customers.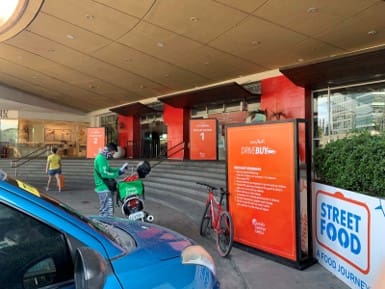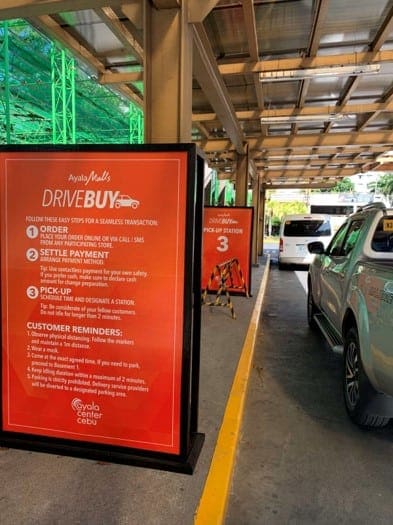 How does it work?
Customer and merchant must coordinate directly on the order and payment.
Both parties should agree on the date and time to meet at the chosen station.
Items will then be loaded directly into the customer's car. Cashless payment is encouraged.
Pick-up stations:
1&2 – near Breadtalk, Active Zone
3&4 – near Laguna Garden, Biliran Road
5&6 – near Torque Lounge, Cardinal Rosales
Stores Opening in June 1
These are the merchants opening on June 1, 2020 at Ayala Center Cebu:
AYALA CENTER CEBU
New operating hours: 10AM to 7PM daily (essential stores may open earlier)
Contact number: (032) 888 3777
Social: Facebook Page
Location: Cardinal Rosales Ave, Cebu Business Park, Cebu City, 6000
For further announcements and latest schedules about Ayala Center Cebu and AyalaMalls Central Bloc, they have a Viber community for you to join: https://bit.ly/ayalamallscebuviber.
ALSO READ: