Hidden deep within the island of Cebu is a town called the "People's Paradise" – Samboan, Cebu. Although Samboan is found at the southernmost tip of Cebu, it is still a worthwhile place to visit because of the many adventures it has to offer.
The town is known for the many but equally majestic waterfalls in its municipality but it is also blessed with other natural wonders and filled with historical landmarks due to its rich history. Combine the must-visit spots with kind and approachable people and Samboan becomes a pleasant town to drop by.
Fall in love with Samboan and rev your wanderlust as we explore six of the many attractions in the town.
1. Dao Falls
Dao Falls is a hidden wonder that is considered the grandest and tallest of all the waterfalls in Samboan. It is located in Brgy. Suba with pristine waters falling from an approximate height of 120 meters – definitely a sight to behold.
This waterfall is a place of solitude with nothing but the sound of water hitting the basin and limestone walls towering on all sides that gives a feeling of security. The trek to the falls isn't hard but it does require 30 minutes of wading through waters and going around boulders and rocks.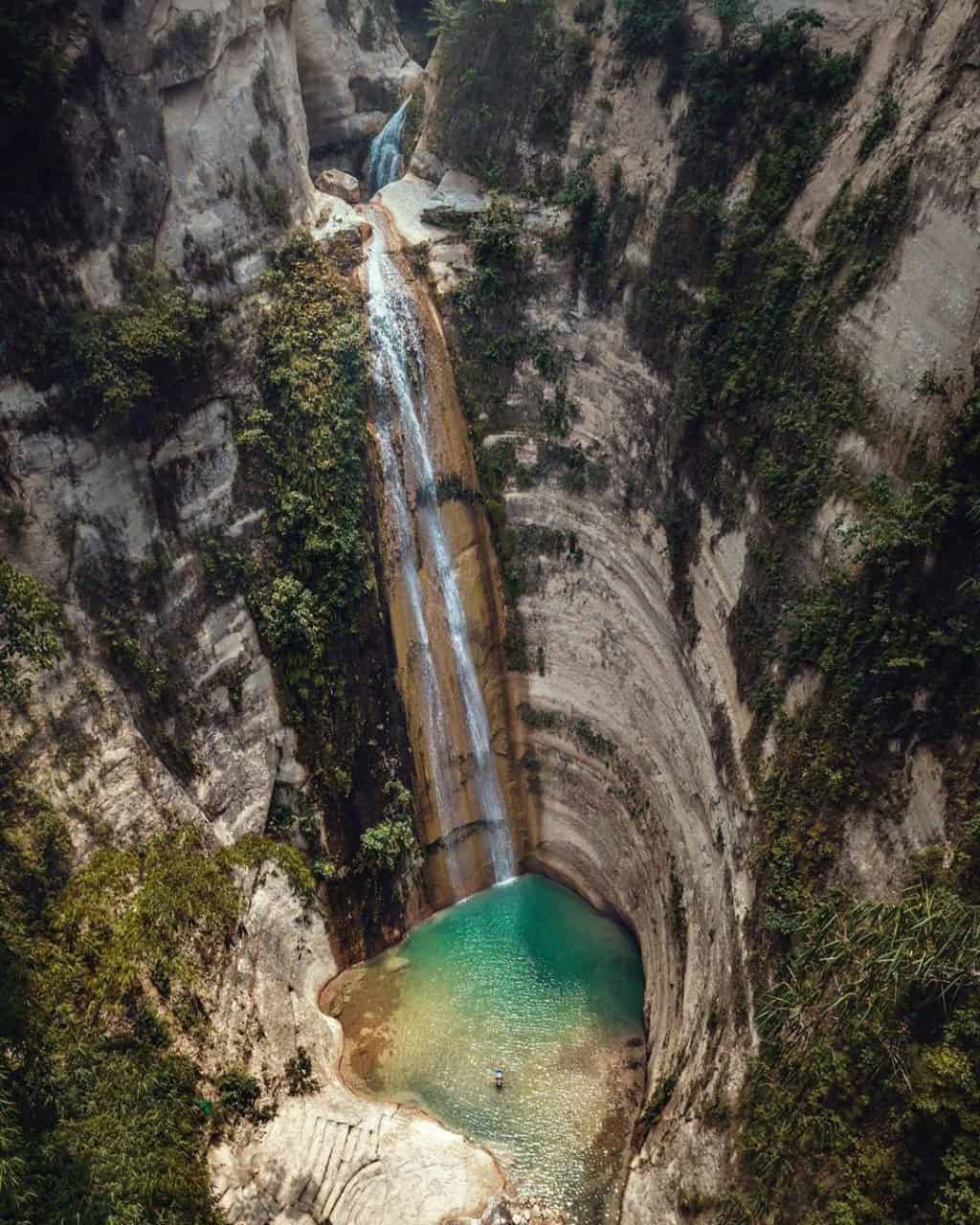 Fees
Entrance Fee: P20 per person
Tour Guide: P100-P200 per group (not required but recommended)
NOTE:
Wear shoes for trekking or hiking. The trail to the falls is rocky and slippery.
Read More: https://sugbo.ph/2020/dao-falls-samboan/
HOW TO GET THERE?
Exact Location: Brgy. Suba, Samboan, Cebu
Ride a bus from Cebu South Bus Terminal to Bato/Liloan via Barili or Samboan and remind the driver to drop you off at Dao Eskina. Travel time is around four hours by bus with a fare of less than P200.
From the highway or Dao Eskina, ride a tricycle or a motorcycle to the walking point. The fare is P20/person.
2. Aguinid Falls
Aguinid Falls is another famous waterfall in Samboan and is one of the most beautiful attractions in Cebu Island. This stunning 8-tier waterfall comes from the Tangbo River, which is calcium-rich and gives the falls its light green color.
Unfortunately, no one is allowed to explore all 8 levels and can only go up until the 5th or 6th levels, depending on the skill of the guides. Also, 2 guides are required to accompany groups for safety reasons.
The trek to the waterfalls is also quite the physical adventure because the trail to the waterfalls involves a lot of jumping, climbing ropes, and navigating through knee-deep waters.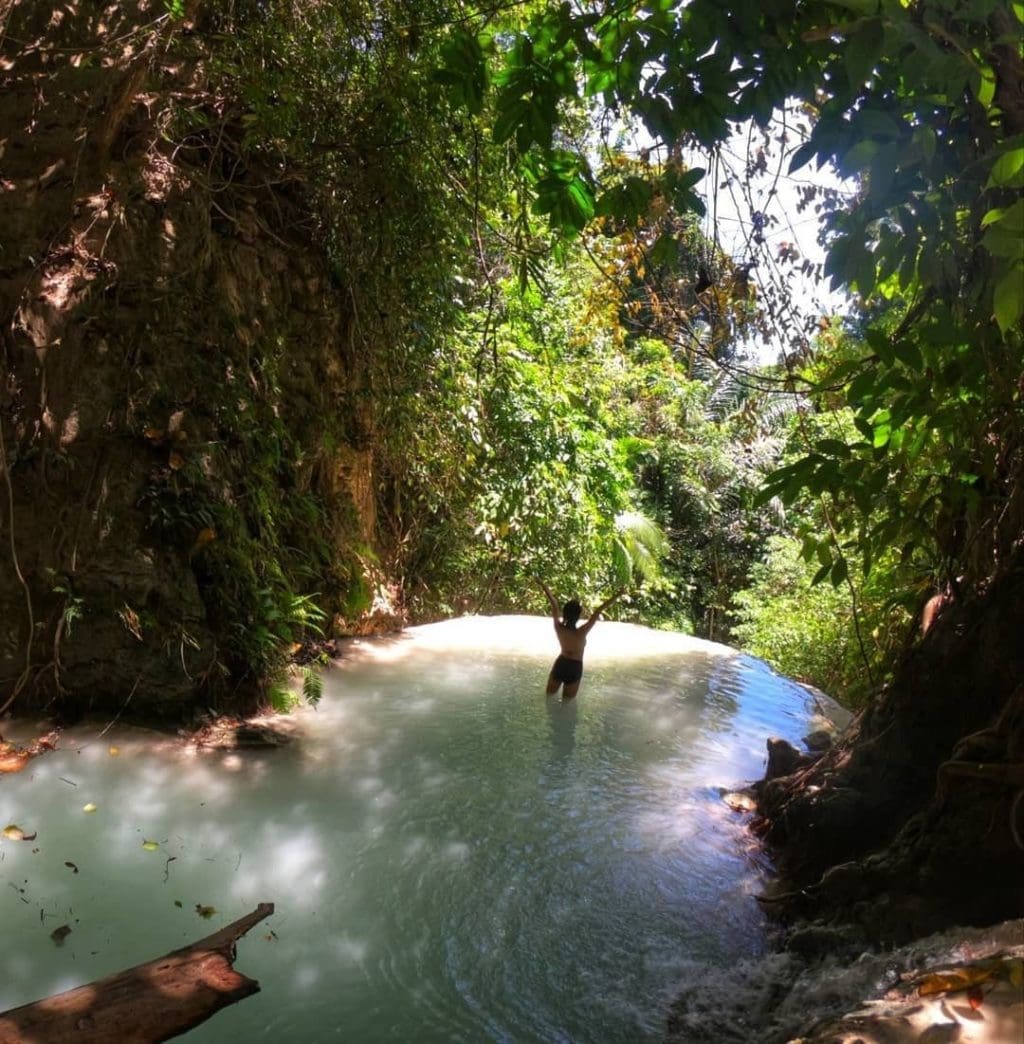 The entrance fee to this waterfall is quite expensive with P300 but most of it goes to securing the safety of visitors. This fee already includes compulsory safety equipment such as wet shoes, helmets and life jackets. The payment for the 2 guides is already covered by the entrance fee.
Fees
Entrance Fee: P300 (Inclusive of safety equipment and 2 tour guides)
NOTE: The trek to the falls WILL get you wet. Remember to bring any waterproof bags if you're not comfortable leaving your things at the entrance. You can also bring your own waterproof shoes.
HOW TO GET THERE?
Exact Location: Brgy. Tangbo, Samboan, Cebu
Find your way to Cebu South Bus Terminal. From there, ride a bus bound for Samboan/Bato via Barili and remind the driver to drop you off at Aguinid Falls in Brgy. Tangbo. Look for a signage at a nearby basketball court or ask the locals for directions. From here, you can hire a habal-habal driver to take you to the registration area of Aguinid Falls. There is also a parking space for private vehicles at the registration area.
3. Ponong Lake
Although Samboan is famous as a waterfall town, it has non-waterfall wonders like the Ponong Lake.
Although called a lake, it is actually a lagoon that is made up of 90% sea water that comes from the nearby sea. Surrounding the lagoon are thick forests of mangrove and bakawan trees that also serve as habitats for some of the animals in the lagoon.
There are also fishes swimming around which can be fed with fish food with the permission of the guide. The guides can also take tourists and visitors for a cruise on their bamboo rafts while sharing some interesting facts about the lagoon. An exciting event that happens here is the arrival of the fireflies that light up the place as dusk arrives.
FEES
Entrance Fee: P20 per head
Guide: No standard rate. It can be negotiated with the guides.
NOTE: The bamboo rafts can only be used by the guides. If no guides are available, then no bamboo rafts can be used.
HOW TO GET THERE?
Find your way to the Cebu South Bus Terminal. From there, ride a bus bound for Bato/Oslob. Alight at Bato Terminal and ride a tricycle to Brgy. Poblacion, Samboan. Just inform the driver that you are headed to Ponong Lake.
4. Fantasy Lodge
Aside from breathtaking waterfalls, Samboan is also proud of this garden resort that tourists visit for its Kawa Bath – a hot bath in a big cauldron scented with herbs and flowers. This resort is heavily surrounded by trees and a mountain which creates a very tranquil and relaxing atmosphere. Even the kawa bath highlights the rich natural surroundings with a view of the sea and the sound of chirping of birds pleasantly echoing in the distance. Due to the relaxing atmosphere of the mountains and the breeze from the beach, this place creates the perfect conditions for a mind-numbing massage which no one would be able to resist.
Aside from the Kawa Hot Bath, they have everything that a resort would offer such as food, rooms, and accomodation. Additionally, they have a view deck facing the Negros Islands that's perfect for reading or just ruminating in peace.
Read More: https://sugbo.ph/2018/fantasy-lodge-samboan-cebu/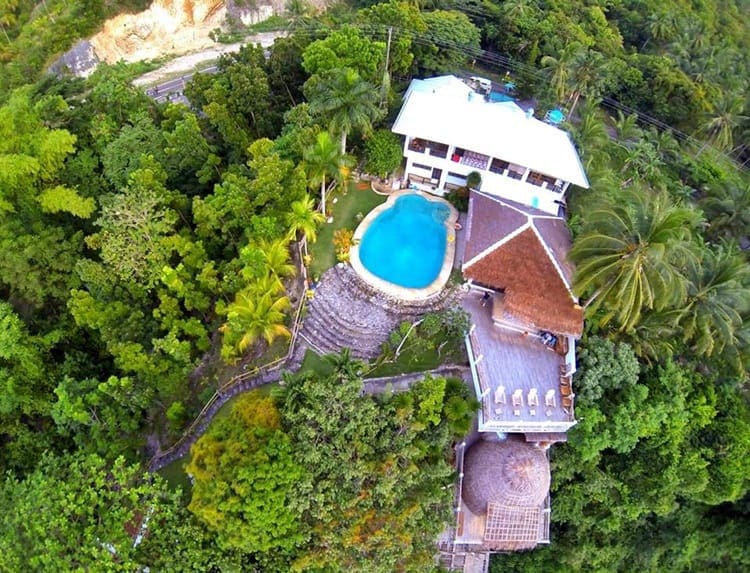 Fees
Entrance Fee (Day Use): P200 per head (waived upon usage of other services such as the restaurant or spa massage)
Kawa Hot Bath: P450/ hour
Massage: P800/ hour
Other Information
HOW TO GET THERE?
Exact Location: Brgy. Dalahican, Samboan, Cebu – approx. 3 hours from Cebu City
Find your way to the Cebu South Bus Terminal. From there, ride a bus bound for Barili/Samboan. Ask the driver to drop you off at Fantasy Lodge. Parking space is also available at the resort for private vehicles.
5. Museo de Samboan
The Museo de Samboan is a two-story museum in the center of town that is rich in history and displays relics and artifacts that date back to as long as before the Spanish Colonial Period.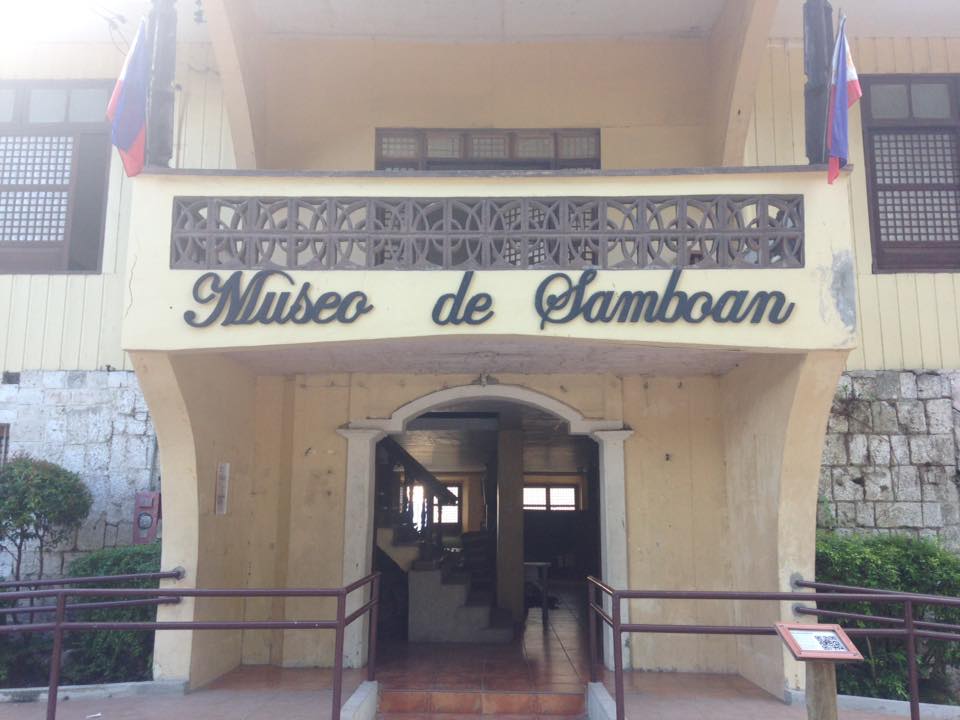 The displays are not the only things with history because the building itself is also historically significant since it once served as a municipal jail before being converted into the old municipal hall.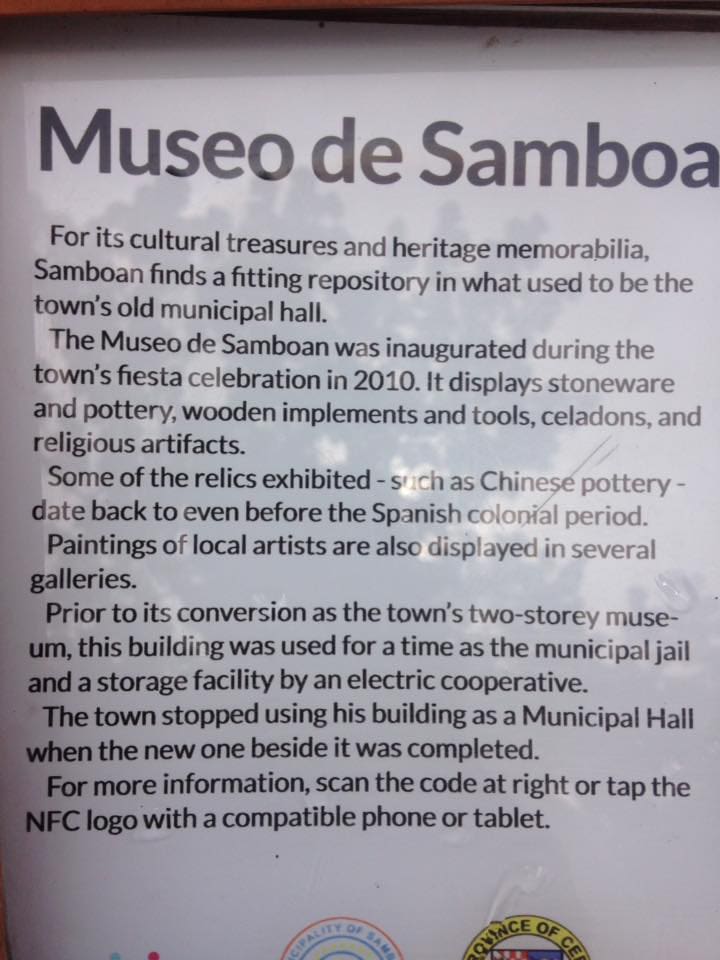 It was then turned into the current museum after the construction of the new municipal hall beside it. Aside from historical objects, it also exhibits paintings of local artists in several galleries and wooden handicrafts by French exporter Fabrice Desvaux. It was inaugurated as a museum during the town's fiesta in 2010.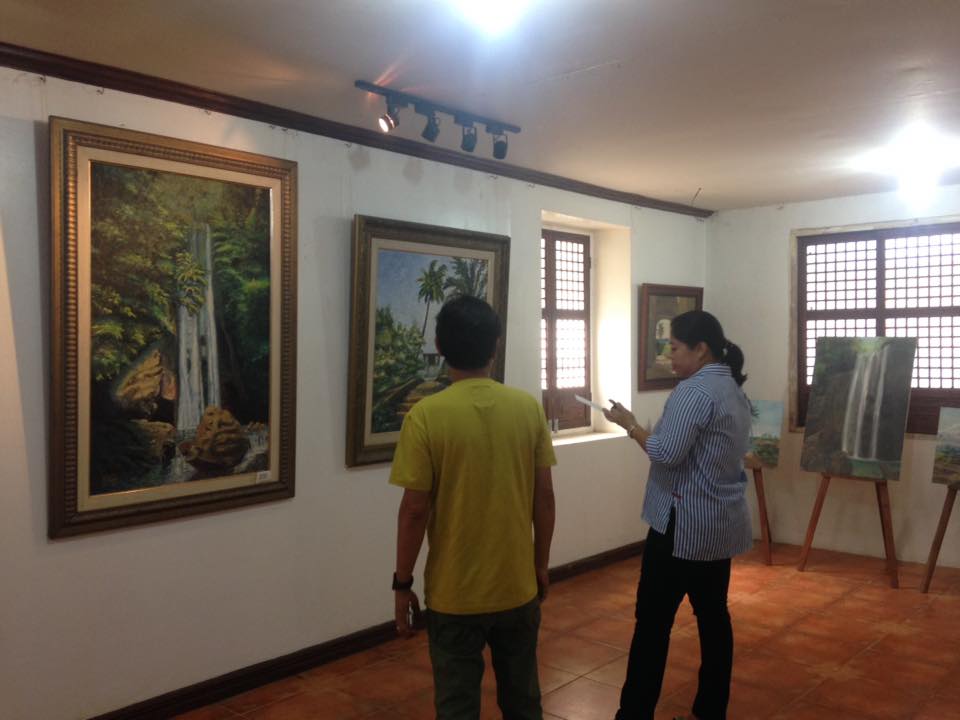 6. Campanario de Antigua
Campanario de Antigua is one of many heritage structures scattered around Cebu. This particular structure was a double-purpose tower that acted as a watchtower and an alarm system to protect the place against Muslim raiders.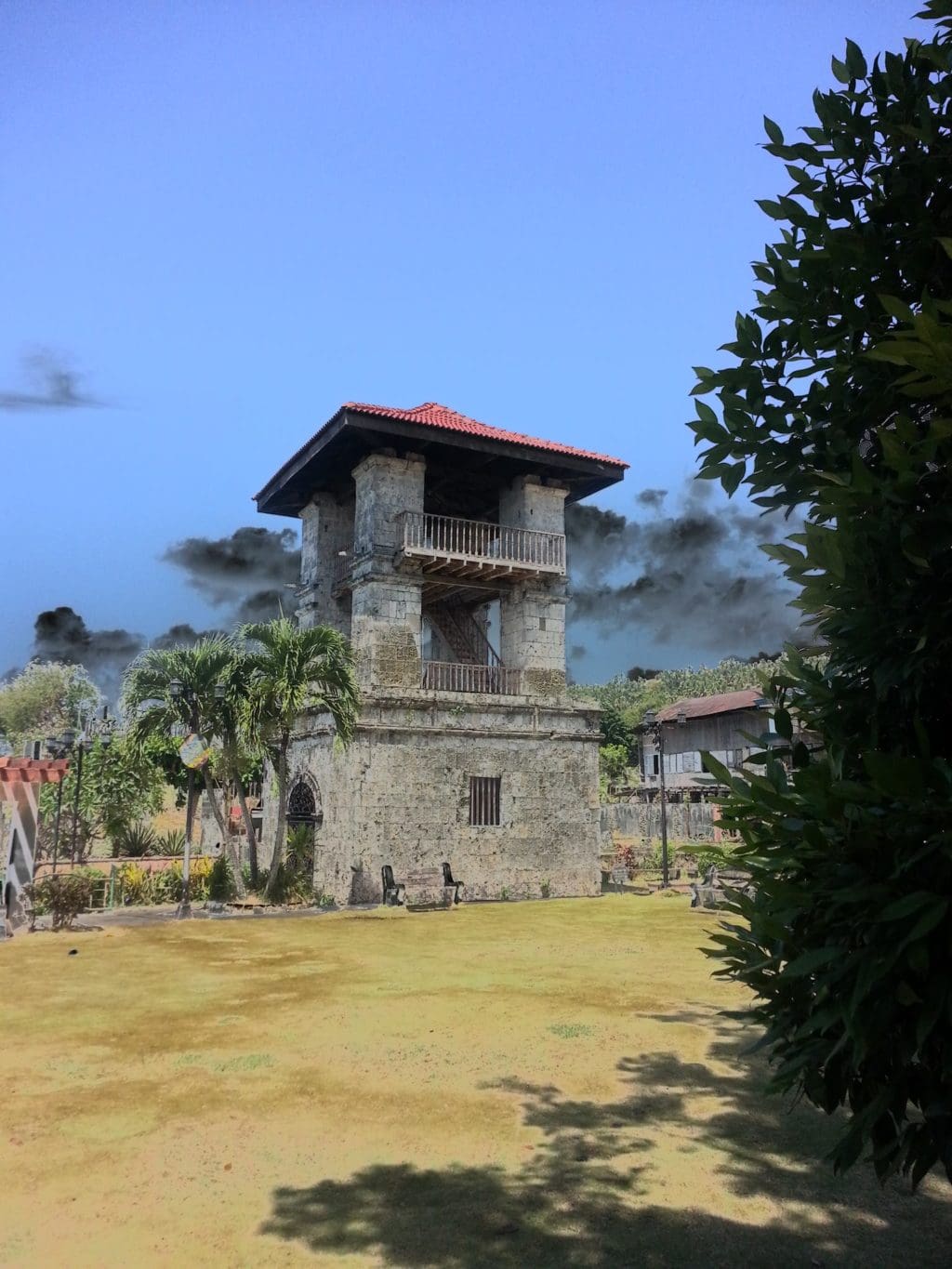 It was built in 1798 under the supervision of Fr. Toribio Gerzon. With the help of the University of San Carlos' College of Architecture, the building was able to preserve its coral stone walls and terracotta roofs.