Tabuelan is a famous destination in Cebu for a lot of reasons – beaches, waterfalls, springs, caves, farms and many more majestic natural attractions. One particular beach resort in Brgy. Tabunok adds to this collection of wonders with its unique jaw-dropping view of the sunset.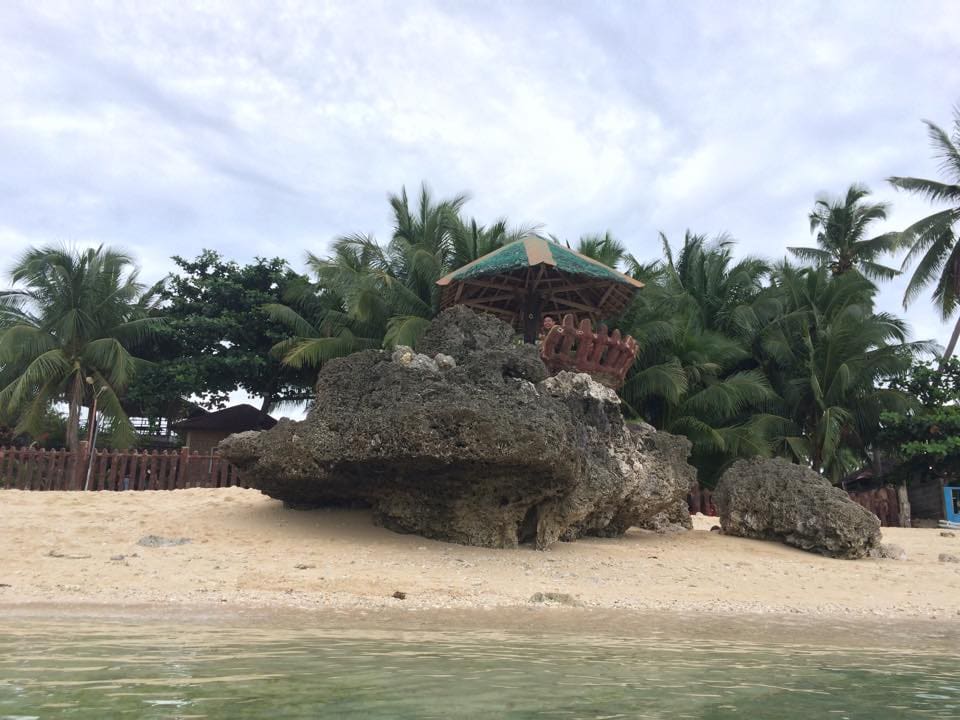 Aiykayes Beach Resort or also known as Sunset Paradise Beach Resort takes pride in marvelous sunset views on their beachfront. They may even have the best view in Tabuelan with the sun seemingly sinking right in front of the beach. This wonderful natural phenomenon may even be observed inside their little beachfront cottage that is perched on top of a rock.
Sunsets in the resort are shown in all its glory as they have an unobstructed view of the ocean and a clear white sand shore, hence, guests are able to fully see the sun as it descends slowly from the cloudy skies and create red-orange hues as it dips into the ocean.
There are still many ways to relax inside the resort while waiting for the main occasion so you don't have to stay at the beachfront all day waiting for sunset. There is a swimming pool surrounded by luscious plants and trees with a very relaxing and rustic atmosphere. The thriving flora will make everyone forget what the city looks like and release any kind of stress.
To heighten the level of relaxation, just right beside the pool is a jacuzzi that in-house guests may enjoy. After swimming, guests can enjoy the cool breeze blowing from the sea and the fresh rural air in their poolside cottages.
They also have comfortable rooms and other facilities that will make the stay even more satisfying. Near the entrance is a grilling station that can be used by all guests and it comes with a clean countertop for cooking preparations. The comfort rooms are also spotless and fully functional and are distributed equally in different spots in the resort.
For sunset chasers, Aiykayes Beach Resort is definitely the place to stay.
RATES & OTHER INFORMATION
DAY USE:
Day Use: 9:00 AM – 5:00 PM
Entrance fee: P50 per head
Swimming Pool: P100 per adult; P50 per child
Cottage: P500, good for 6 persons
Tables & Chairs: P300, good for 4 persons
ROOM RATES:
Standard Room: ₱1500 per night, good for 2 persons
Family Room: ₱3500 per night, good for 6 persons
Additional: P150 per additional head
OTHER INFORMATION:
HOW TO GET THERE?
Exact location: Barangay Tabunok, Tabuelan, Cebu — approx. 2 hours away from the city.
BY BUS: From the North Bus Terminal (at SM City Cebu), ride any bus going to Tabuelan – fare is ₱90-115 (one-way). Drop off at Tabuelan Public Market – where you can buy ahead your food. From the Public Market, ride a motorbike or habal2x going to the resort – fare is ₱40 per person.
BY CAR: If you're bringing your own vehicle, just navigate via Waze or Google Maps and search for "Cebu R Resort" in Tabuelan, Cebu. Aiykayes Beach Resort is located nearby.