NOTE: For the information of everyone, there are TWO (2) gardens in Sirao. One is the Sirao Pictorial Garden and Camping Site (PGCS) with swimming pool, the other is the original Sirao Flower Garden located just beside the PGCS.
Before the viral hit 10,000 Roses Cafe in Cordova and Buwakan ni Alejandra in Balamban (both, by the way, were first introduced by Sugbo.ph), there was the SMASH HIT Sirao Flower Garden (a.k.a. Sirao Flower Farm). It broke the social media in 2015 and became the most popular attraction in Cebu Transcentral Highway (Busay-Sirao-Balamban), until it became uncontrollable. The garden was "destroyed" by human recklessness.
I must say, it happened for a reason. First, it proved the strong influence and effect social media could do. Second, it was a (hard) lesson learned by the Sirao Flower Garden management and the officials as well. It also became a good reference from the new attractions, and it was the start of serious promotion on responsible tourism.
But now, Sirao Flower Garden is ready to attract more guests as it continuously improves and renovates the whole place. In fact, it now features more "Instagrammable" spots and an infinity pool. They surely know how to please both local and foreign tourists.
Being able to see a garden on top of hill is mesmerizing. It is a must to see if you are doing a tour of Cebu City.
1. Original Sirao Flower Garden – Little Amsterdam of Cebu
Entrance fee: P50 P100 per head
Operating hours: 6AM to 6:30PM
Contact details: 0943 706 3437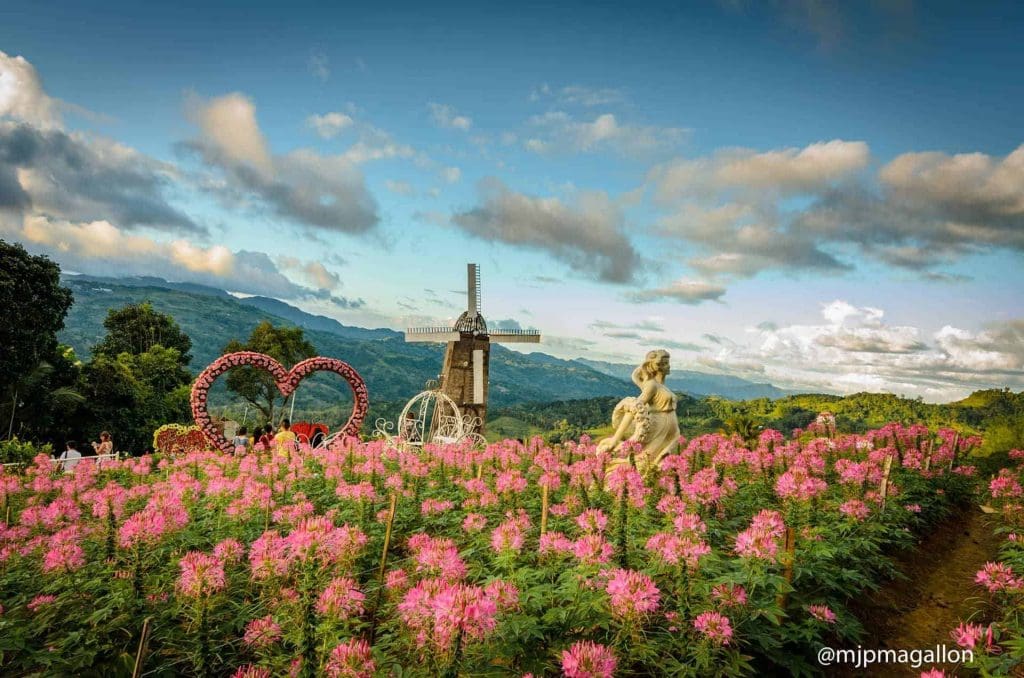 2. Sirao Pictorial Garden and Camping Site (PGCS)
Entrance fee: P60 per head
Operating hours: 6AM to 6:30PM for all visitors; 6:30PM to 6:30AM for campers
Contact details: 0946 937 7891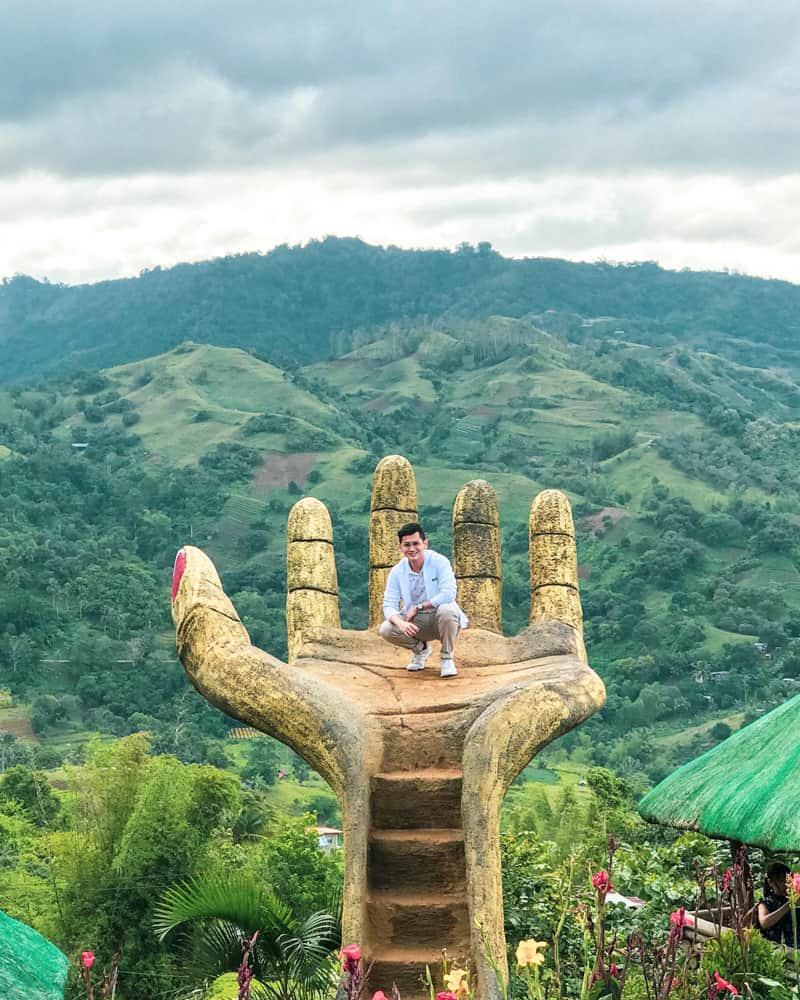 How to get there?
These flower gardens are located adjacent to each other.
Exact location: Brgy. Sirao, Cebu City. Going there in your own vehicle can save you from the hassle of transferring between vehicles and can save you from spending for the fare. Your landmark would be Ayala Heights, take a right turn to Sirao Flower Farm.
BY MOTORBIKE: From J.Y. Square Mall, take a habal-habal that will take you directly to Sirao Flower Farm for ₱400 roundtrip, good for 2 persons already. The driver may ask you for additional waiting fee of ₱100-200 per hour depending on your haggling talent. The ride will take 30-45 minutes to get there.
BY VAN: From the Ayala Cebu PUV Terminal, you can ride a v-hire going to Sirao for ₱50 /head (one-way). Ask the driver to drop you off near Sirao Flower Garden. From there, ride a habal-habal going to the flower garden but it may take time to find one from this point, fare is ~₱20-30 /head.
BY OWN CAR: Navigate with Waze or Google Maps and pin your location to "Sirao Flower Garden". Parking fee is ₱20.
BY CAR / VAN FOR RENT: For van or car rentals, or to book an uphill tour (9 destinations in 1 day for only 999 pesos per person), book with our trusted travel partner SquadPH Tours and Travels.