I don't know who gets tired of milk teas. It certainly isn't me. I'm personally obsessed with it, and certainly isn't you either because you're here.
With all these new milk tea places popping everywhere, it's hard to choose or assess if this one will suit our taste or will it be worth it.
Luckily, we have here 8 different new milk tea places to introduce and we will let you do the choosing, or you can also choose to have a taste of all of them.
1. Island Tea Co.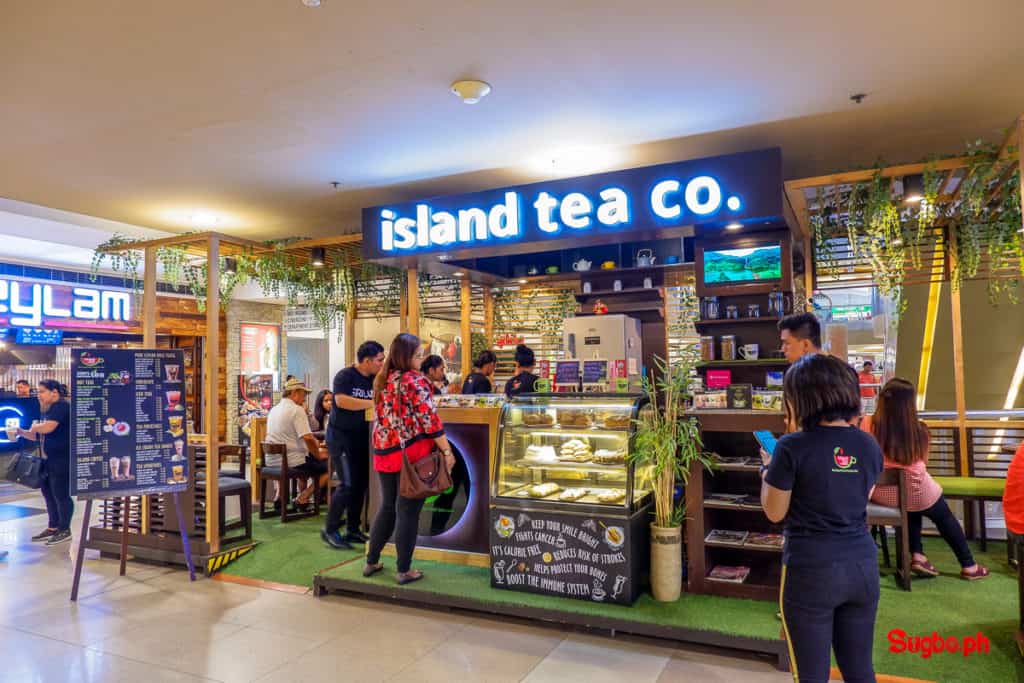 Serving you the best in the world as the country's famous Sri Lankan Ceylon tea brand, Island Tea Co. offers you a variety yet distinct taste of tea, may it be traditional tea or the infamous milk tea.
Known for being a legit tea house and of course their best-selling cream cheese milk tea, Island Tea Co. offers trendsetting tea beverages. They have tea mocktails, tea shakes, and tea smoothies along with a handpicked range of patisseries to complement that perfect cup of tea.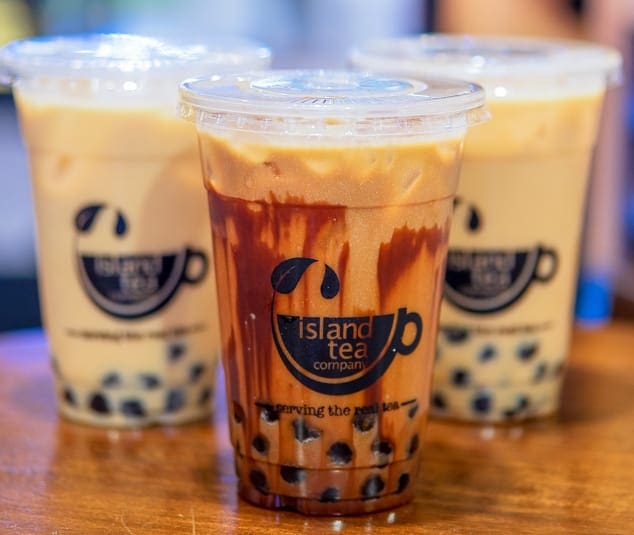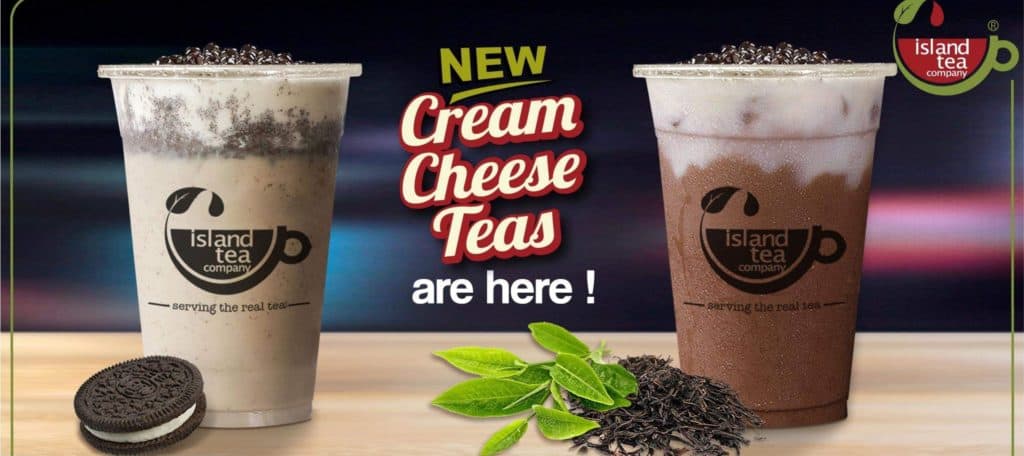 With over 15 branches nationwide, Island Tea Co. draws from its vast collection of fine harvest teas and exclusive blends, introducing a whole new world of sensations, aroma and flavours to tea lovers.
As the only specialty tea store in the Philippines, Island Tea Co. is a rapidly expanding brand and have covered geographic territories in Cebu, Manila, Batangas, Cagayan de Oro and Davao.
Branches in Cebu:
SM City Cebu – 2/F near the old VECO / SM Cyberzone
SM Seaside City Cebu – Upper G/F opposite Uniqlo
Robinsons Galleria Cebu – G/F opposite Robinsons Supermarket
Parkmall Cebu – 2/F opposite K King
South Town Centre Talisay
JCentre Mall Mandaue – 2/F near Family Appliance
Branches outside Cebu:
SM North Edsa
Ayala Feliz Marikina
Ayala Market-Market
Batangas Shopwise Grand Terminal
ICM Tagbilaran Bohol
SM Cagayan Uptown
Outlets at Lipa
Soon to open:
Ayala Central Bloc – IT Park
Sundance Residences – Banawa
H-Mall Mactan
Gaisano Mall Davao
SM Taytay
Ayala Abreeza Davao
Festival Walk Mall – Iloilo
2. A Little Tea Philippines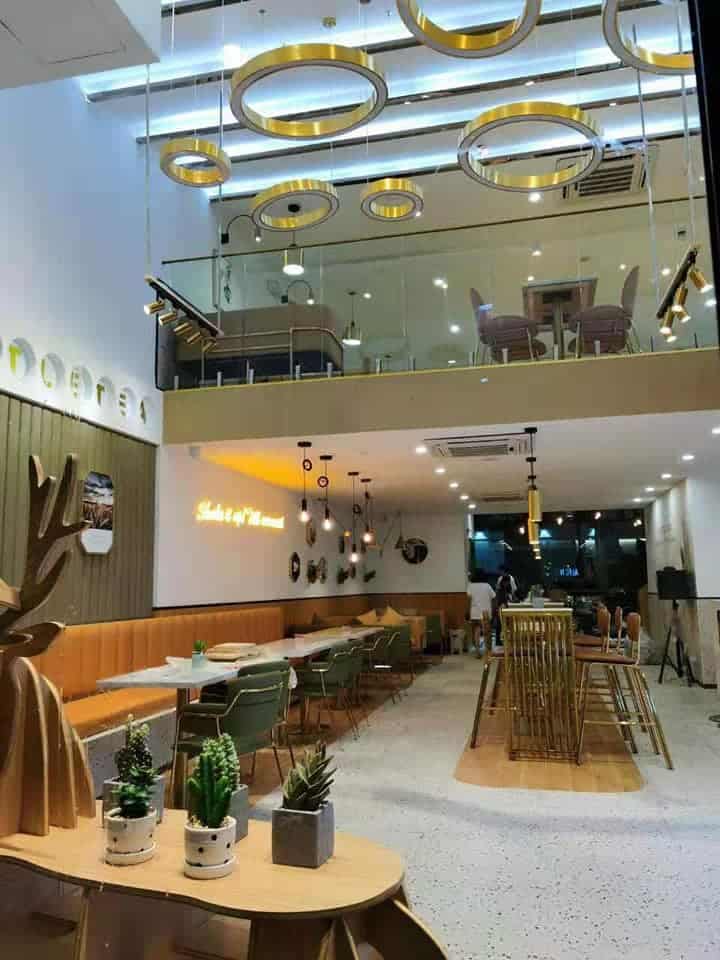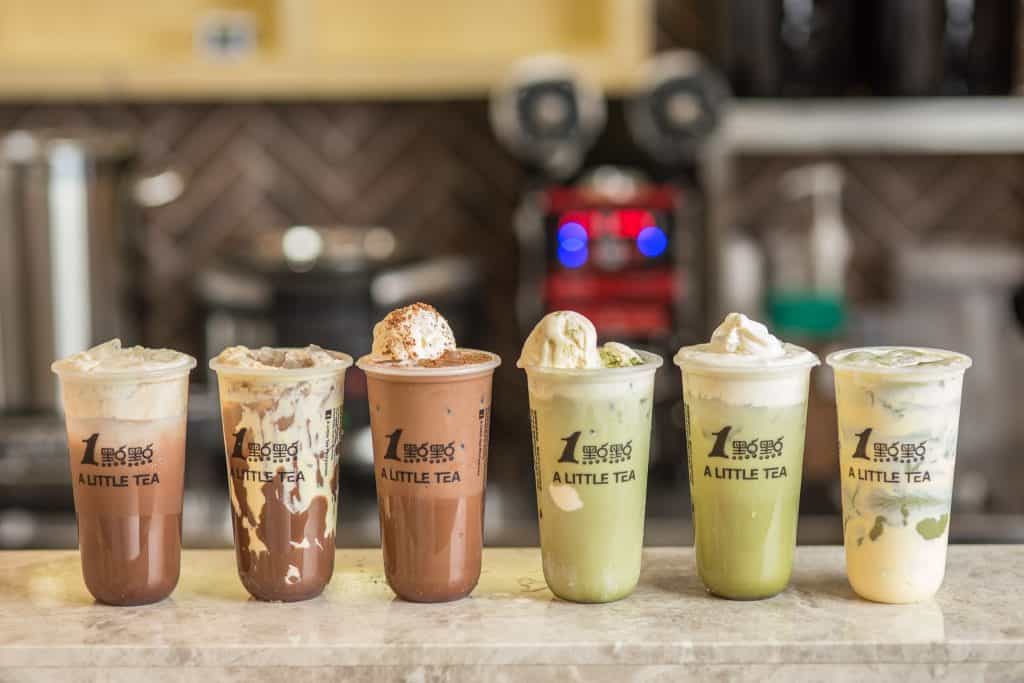 Here's a tea room like no other. Imagine that perfect combination of Cream cakes & Milk tea. That is what awaits you at A Little Tea Philippines, the newest and trending milk tea store in Cebu.
Branches:
Elizabeth Mall in Cebu City
Gaisano Grand Fiesta Mall Tabunok – Talisay City, Cebu
Ayala Central Bloc in IT Park (Garden Row)
3. Colorful Café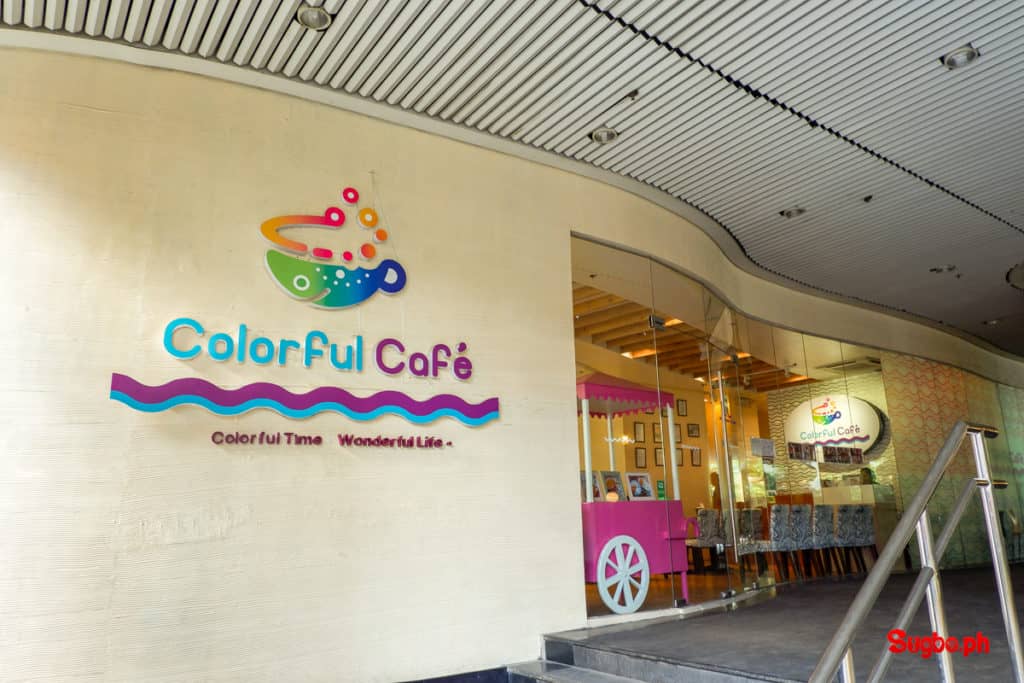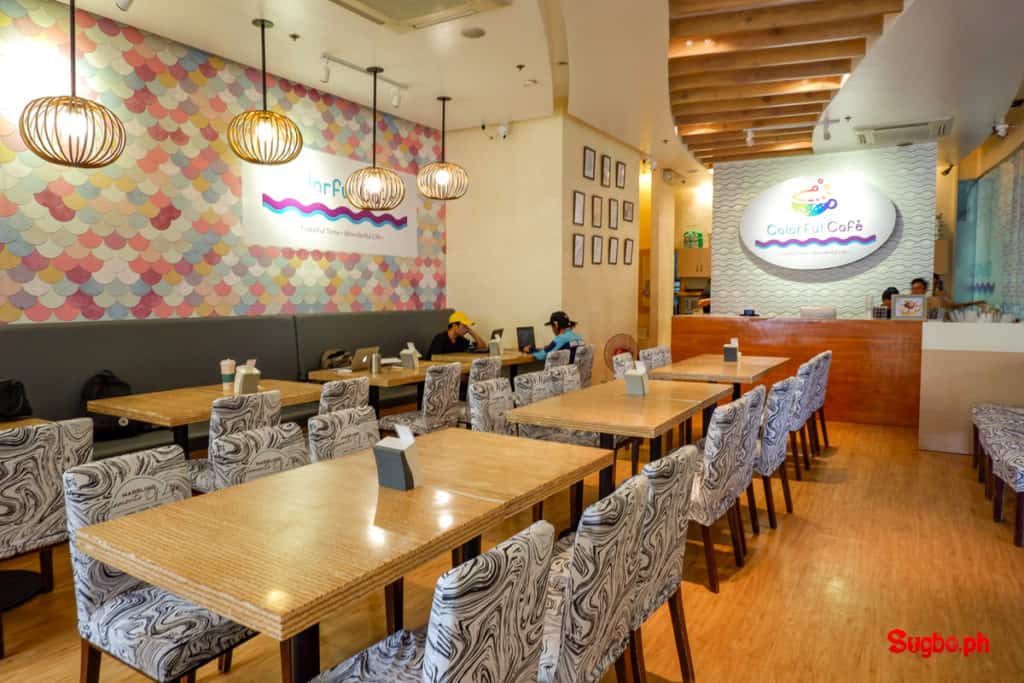 How much of a milk tea lover are you? About a liter much? Be on your toes for your wish is granted.
Alas, Colorful Cafe at Cebu IT Park can quench that hunger by giving you the largest volume of milk tea here in Cebu.
If that won't satisfy you, I don't know what will. But the fun does not stop here, Colorful Cafe also offers you a choice of delectable fruit teas at 700mL and 1 Liter at an affordable price.
More than the interesting food and beverages is their cute and chic interiors. The place looks so refreshing and pleasantly vibrant.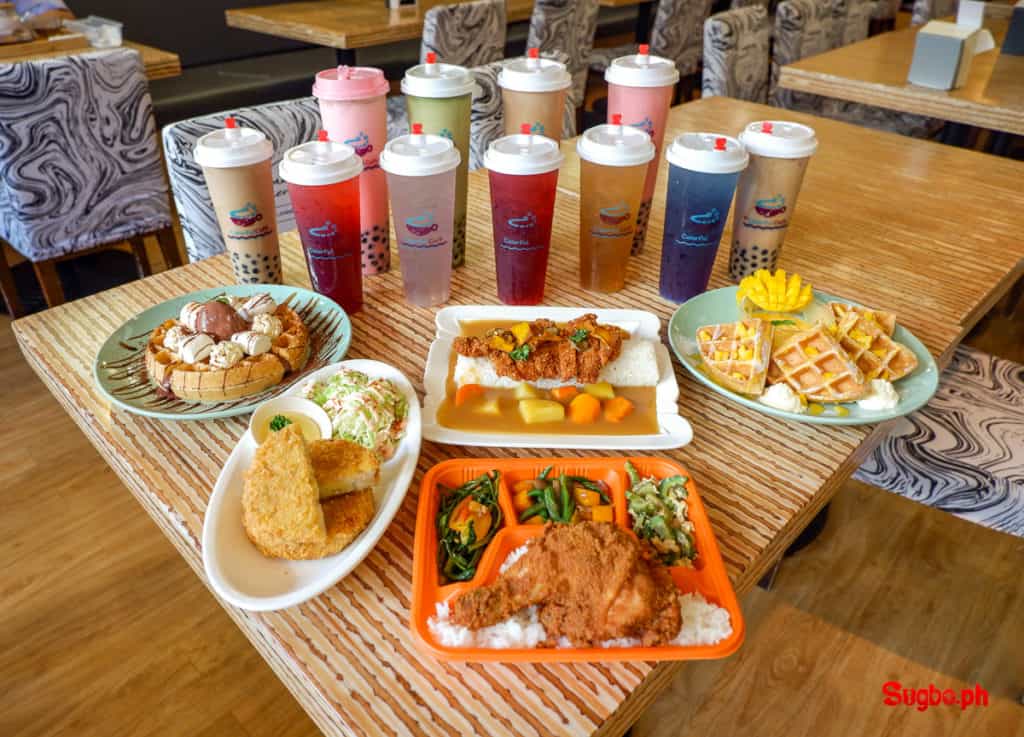 Operating hours: 9:30AM to 11:30PM daily
Exact location: G/F Calyx Center at Cebu I.T. Park in Lahug, Cebu City (beside The Walk).
4. Café Berry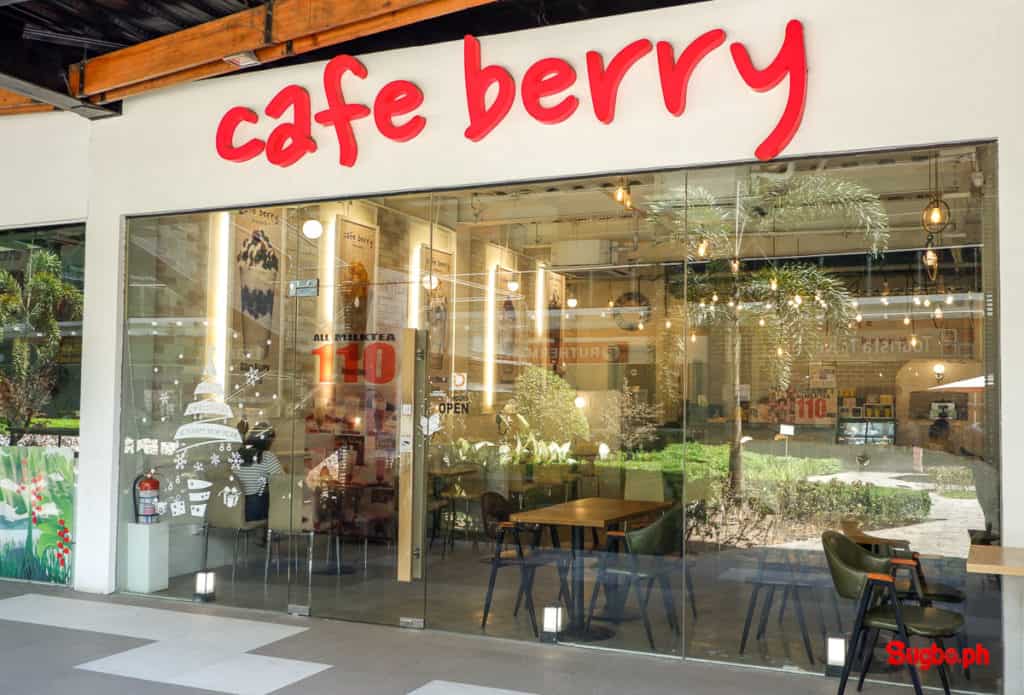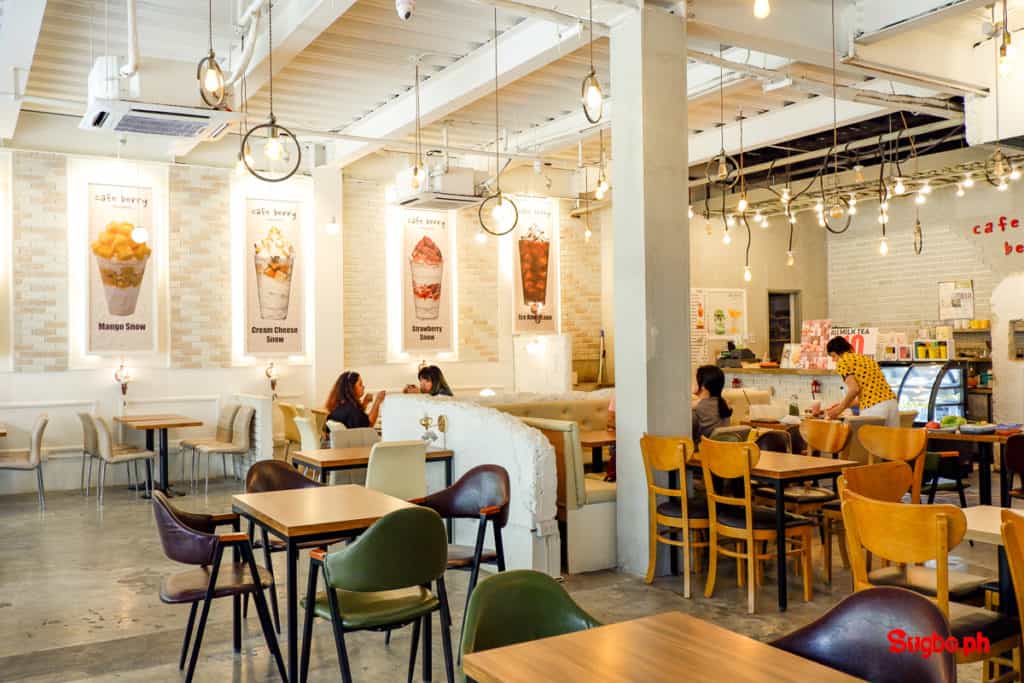 Cafe Berry surely has that fun and creative vibe that a themed cafe should have. The place speaks of grace and elegance while still being comfortable.
The creamiest and frothiest milk tea, that's what awaits you. It tastes so good and looks very unique because of its tall glass serving, unlike others that use plastic containers. The Water Melon Milktea is certainly a must-try.
Branches:

City Time Square 2 across Parkmall: 8AM to 2AM daily
Insular Square in Mandaue City: 7AM to 1AM daily
5. Bean Leaf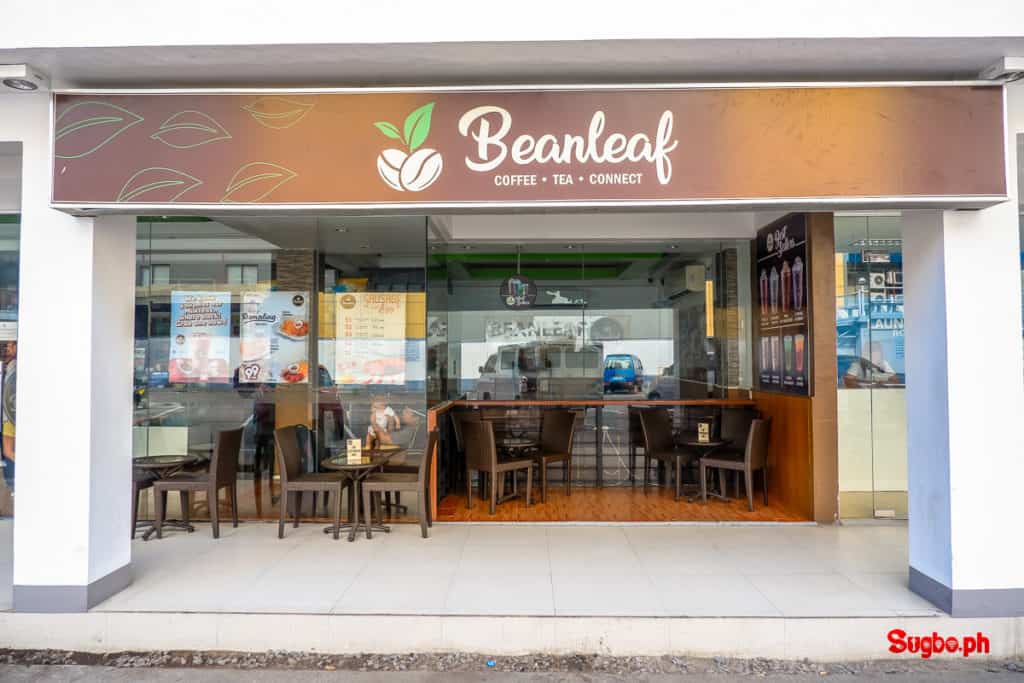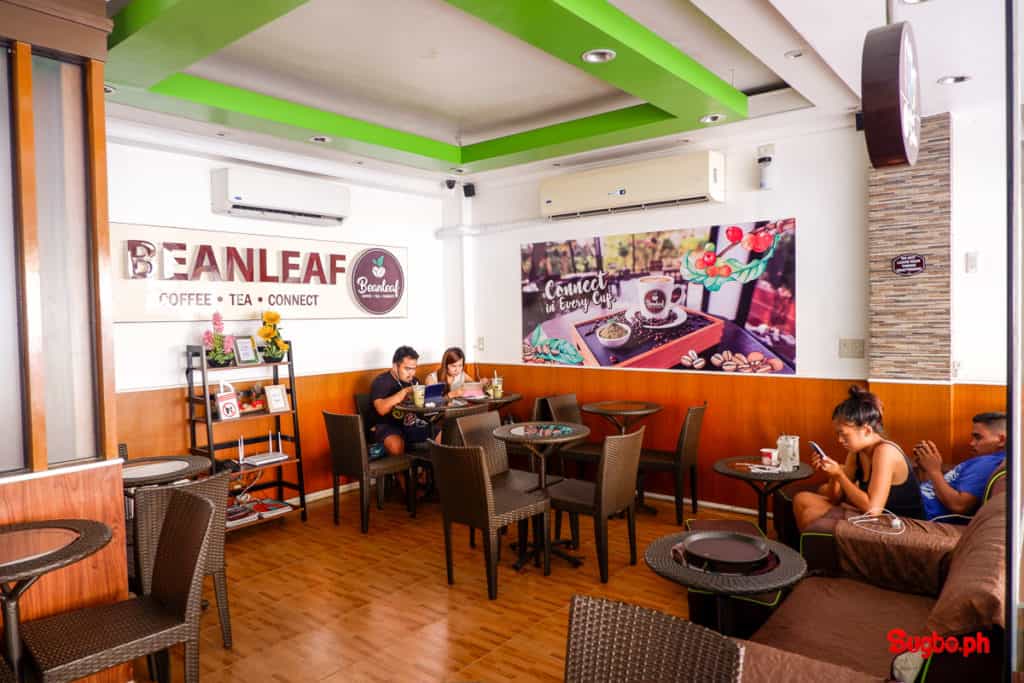 A coffee shop and milk tea shop combined into one, the Beanleaf at The Ridges Mabolo offers convenience, relaxation and high quality products without the need to go to different beverage shops to have both coffee and milk tea simultaneously.
If your cup of milk tea is more of the fruity kind, then you should definitely visit. Their fruit teas have surely made an impression.
Added with it, their wide array of flavored milk tea, coffee, and signature beverages, you can definitely drink whatever you want depending on whatever mood you're in.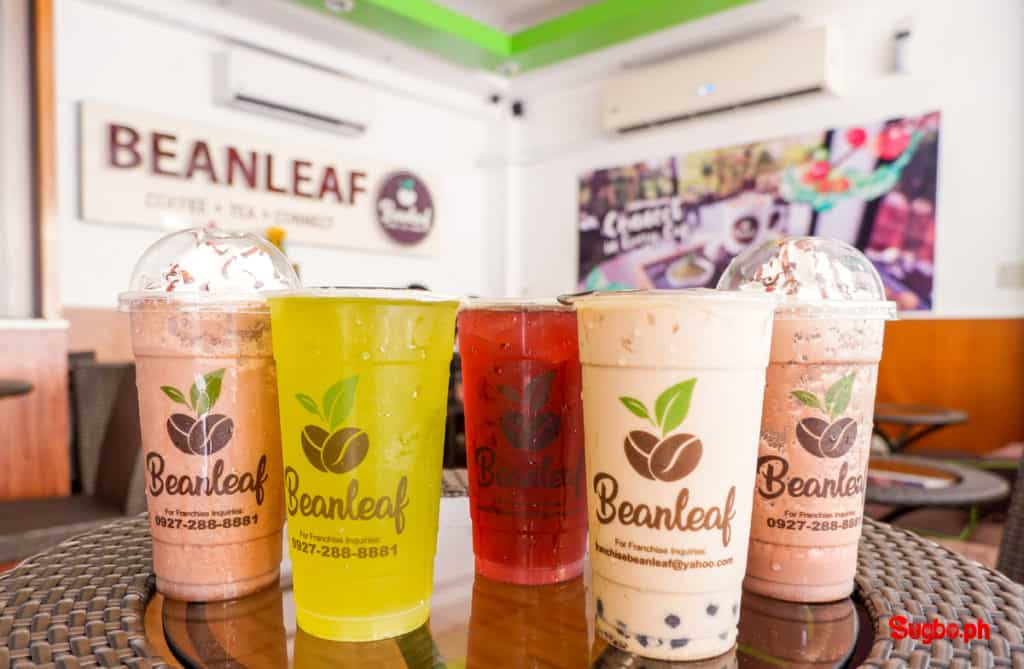 They use imported ingredients with the finest leaves and the very famous aromatic Arabica coffee beans. From their coffees to milk teas, you can definitely "taste the difference".
Operating hours: 10AM to 4AM (Mondays to Saturdays); 3PM to 12AM (Sundays)
Exact location: The Ridges, Panagdait, F. Cabahug, Cebu City — near Sykes Panagdait.
6. Gatsaa Milk Tea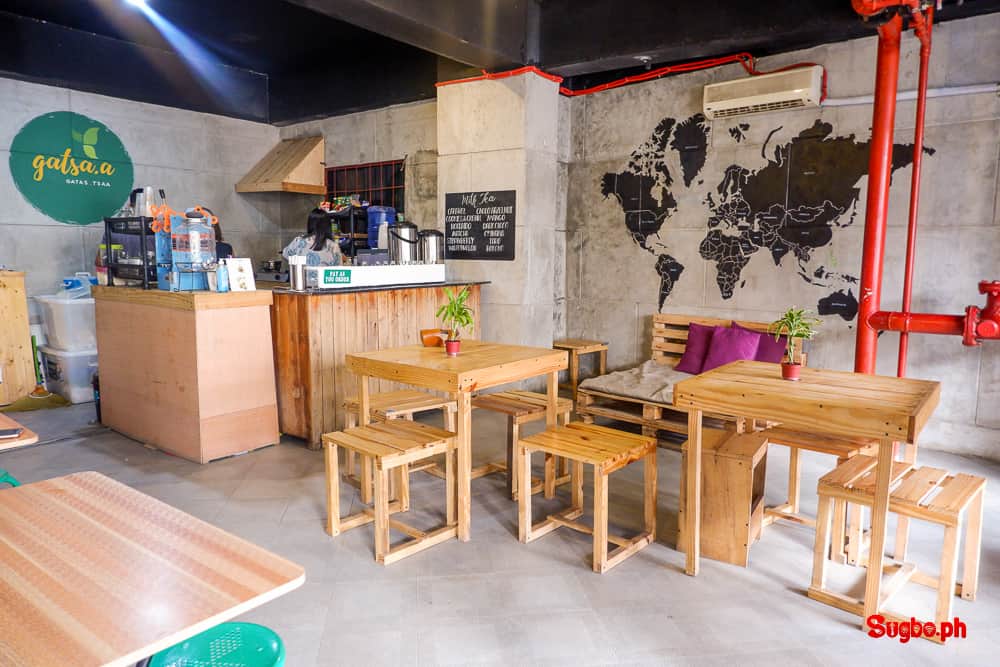 Gatsaa (Gatas+tsaa) is the answer to our prayers for a budget-friendly milk tea. You can study, work, relax, and even take a short nap — all while having your favorite milk tea and good food.
For just 80 pesos, you can jug all you want with these creamy milk teas near SWU. That milk tea fix would be complete with their much recommended tuna creamy carbonara.
They also love to experiment and have new flavors from time to time. The new ones are the caramel milk tea with rock salt, cream cheese, and choco strawberry flavors, which are a hit to the customers.
Operating hours: 10AM – 12MN daily
Exact location: Basque Hall, Urgello, Cebu City (near Southwestern University). Search for "Basque Hall" on Waze or Google Maps. Take 01c jeep (route padong private usc girls high). Before usc girsl high an alley /skina sa BB TIU / MICROSCOFEE naog ka ang straight ahead.maka kita ka only black buildng dats BASQUE Hall (old swu aznar dormitory).
7. Double Ma Tea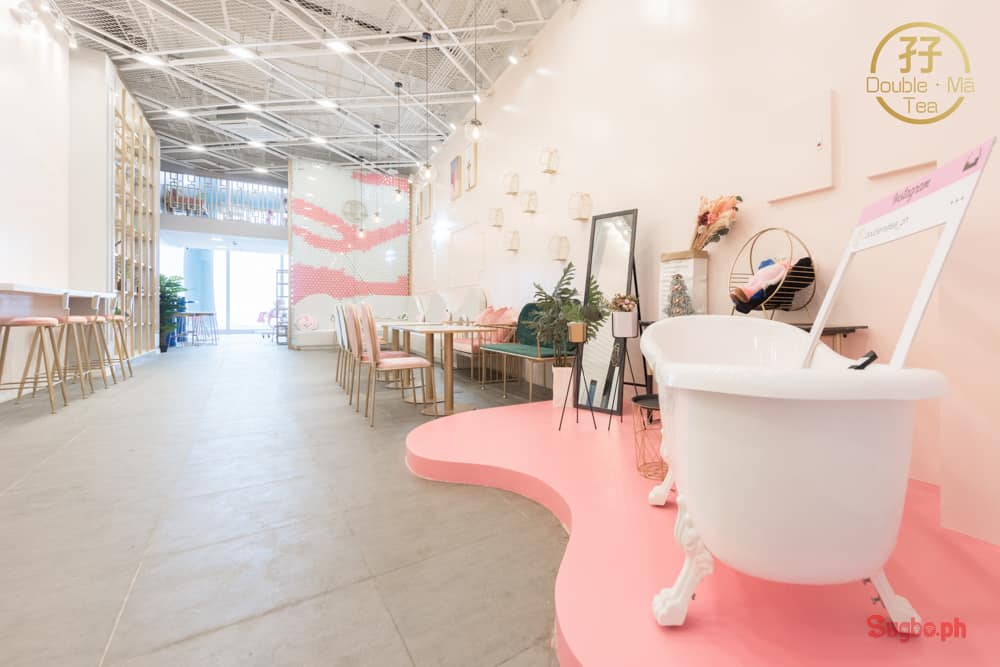 We all have a soft spot for anything pastel and cute. Things that are pleasant to look at, plus a cozy and chill ambiance. Well, you will surely be pleased with this new tea-café in town.
Double Ma Tea is perfectly brushed in pink with sophisticated and Instagrammable interiors. More than it being the place for your next OOTD, this could also be your new "chill spot" after shopping or strolling at SM Seaside City Cebu.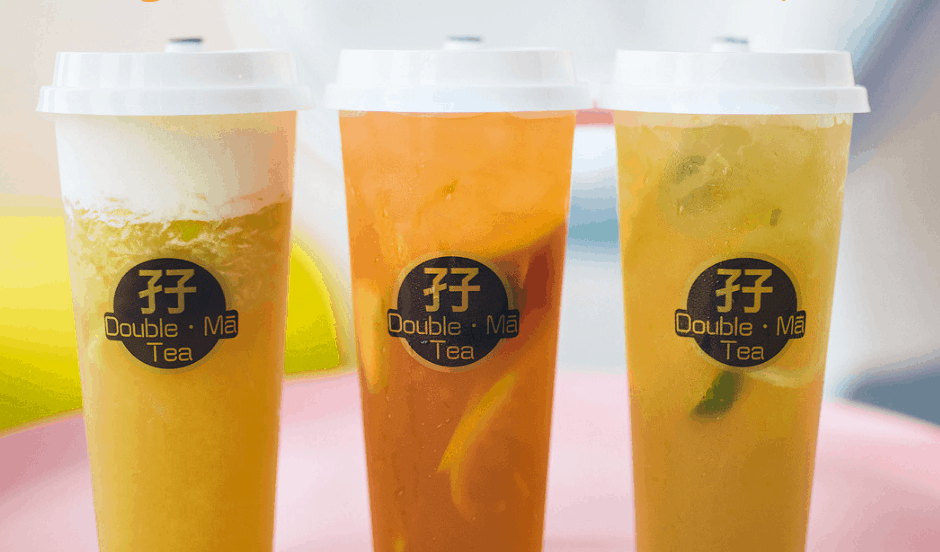 Operating hours: 10AM to 10PM daily
Exact location: 2/F Seaview Wing, SM Seaside City Cebu, South Road Properties, Cebu City.
8. Specialtea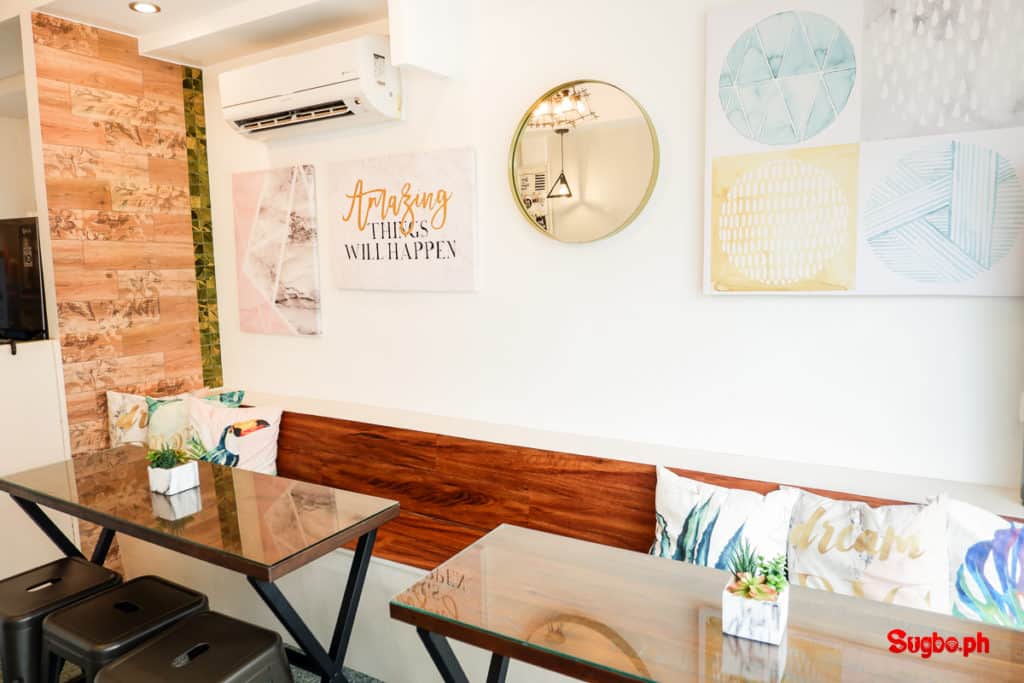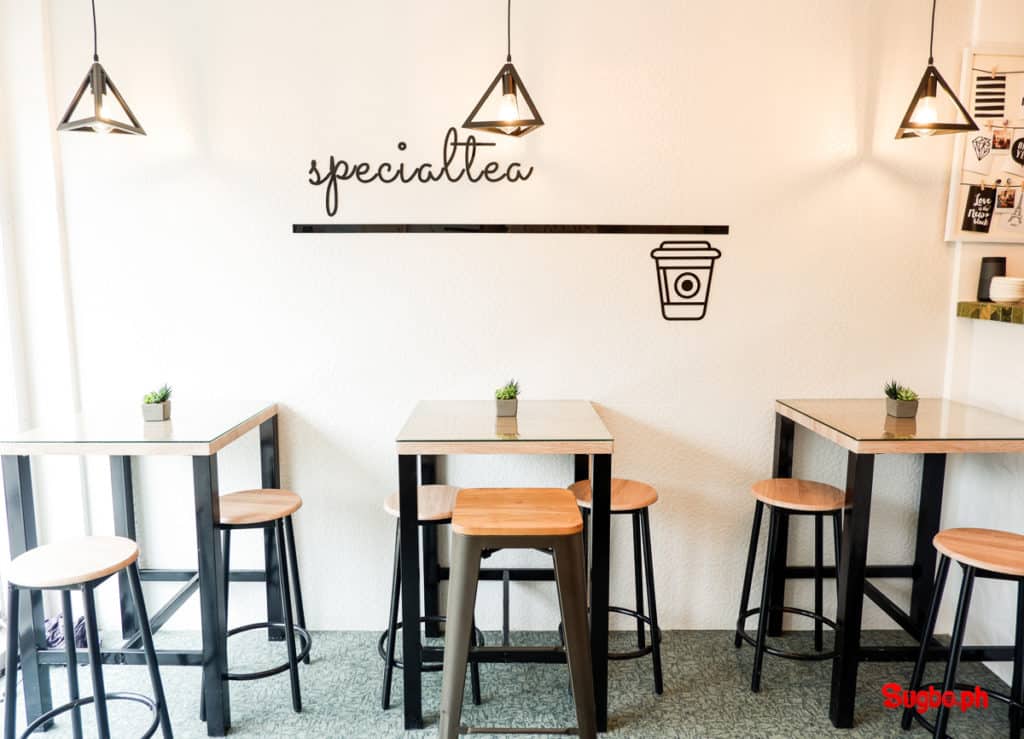 Before heading out for a getaway to northern Cebu, drop by at this pastel cute and Instagrammable milk tea shop in Carmen.
Specialtea offers special milk tea and fruit teas inspired from Taiwan and other interesting products like sandwiches, crinkles and oats porridge that really go well with the sweet drinks.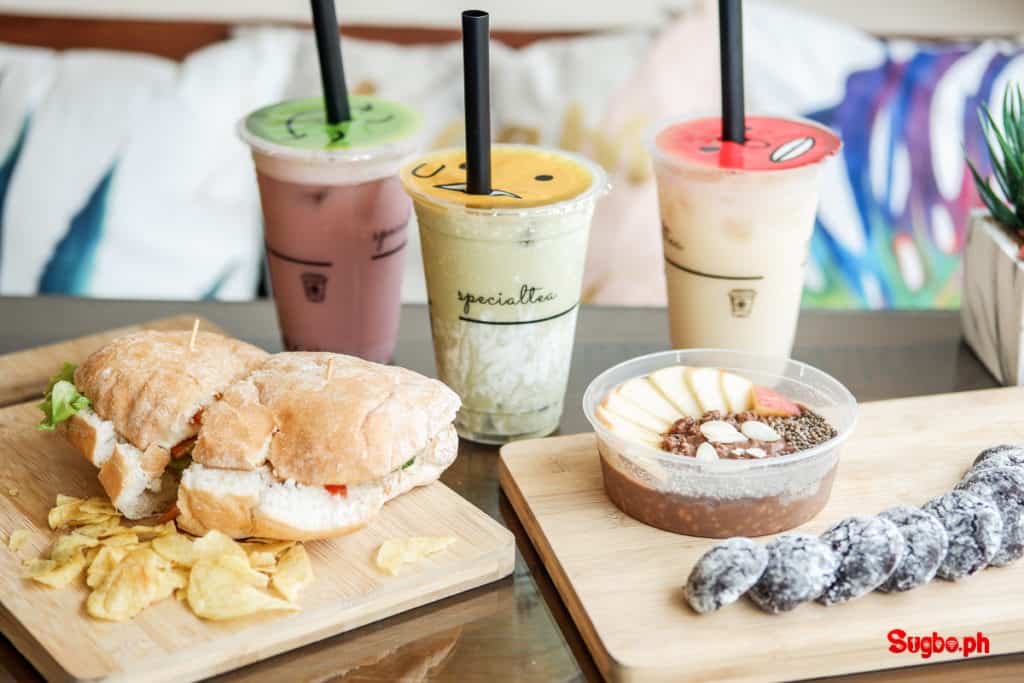 Operating hours: 12NN to 10PM daily
Exact location: Few meters at the back of Carmen Municipality Hall in Carmen, Cebu — 2 hours away from Cebu City.