Christmas is indeed merrier this year for the Cebuanos because winter is finally coming to CEBU!
As the "-ber" months settle in, there's no stopping us from celebrating the Christmas season! Just in time for the holidays, our winter dreams are finally coming true — frolicking the white snow, exhaling the ice cold environment, and building our own snowman! It's going to be winter everyday in Cebu, at the world-class snow capital of the Philippines — Snow World Cebu!
SNOW WORLD CEBU, a world-class indoor theme park, is the FIRST of its kind in the Southern part of the Philippines that offers the public a touch of real snow, the thrill and excitement of ice slide and stunning ice sculptures carved by the finest carvers in the Philippines.
With an area of 2,000-square meter, Snow World Cebu is bigger than its counterpart in Pasay City, Manila. It is open DAILY from 1PM to 8PM on weekdays and 11AM to 8PM on weekends.
2020 UPDATE: Check out our new feature with new photos of Snow World Cebu at https://sugbo.ph/2019/snow-world-in-cebu/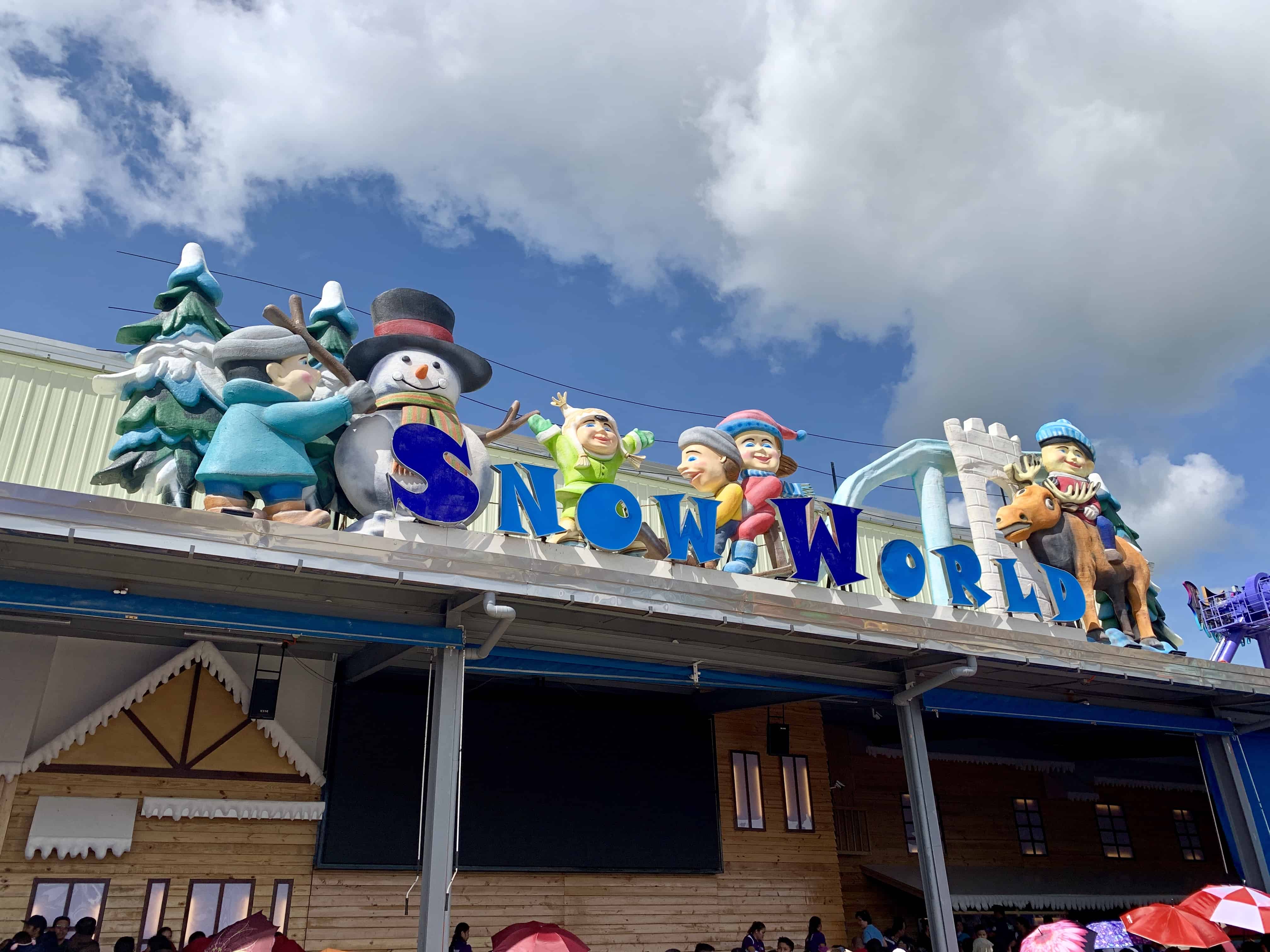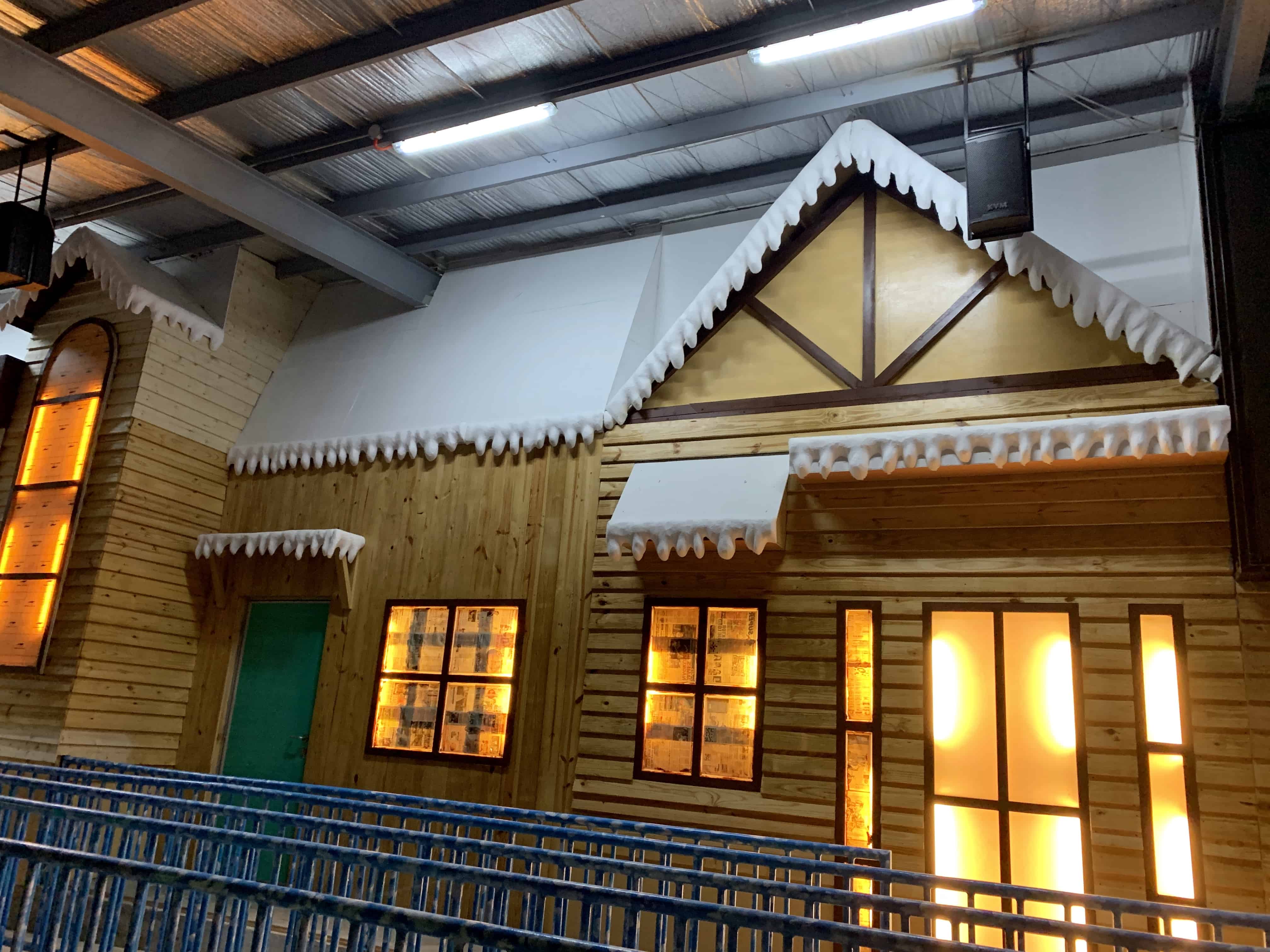 Exciting highlights
Exhaling in a really cold environment, the water vapor in your breath condenses into lots of tiny droplets of liquid and ice that you can see in the air as a cloud, similar to fog.
Here are some of the exciting highlights we can expect at Snow World Cebu:
✔ Real natural snow experience
✔ Ice slide ride
✔ Viewing of giant ice figures
✔ Keep your tummy warm while inside this winter wonderland by ordering hot coffee and chocolate at the ice bar.
…there's just really a lot to do at the amazing SNOW WORLD CEBU!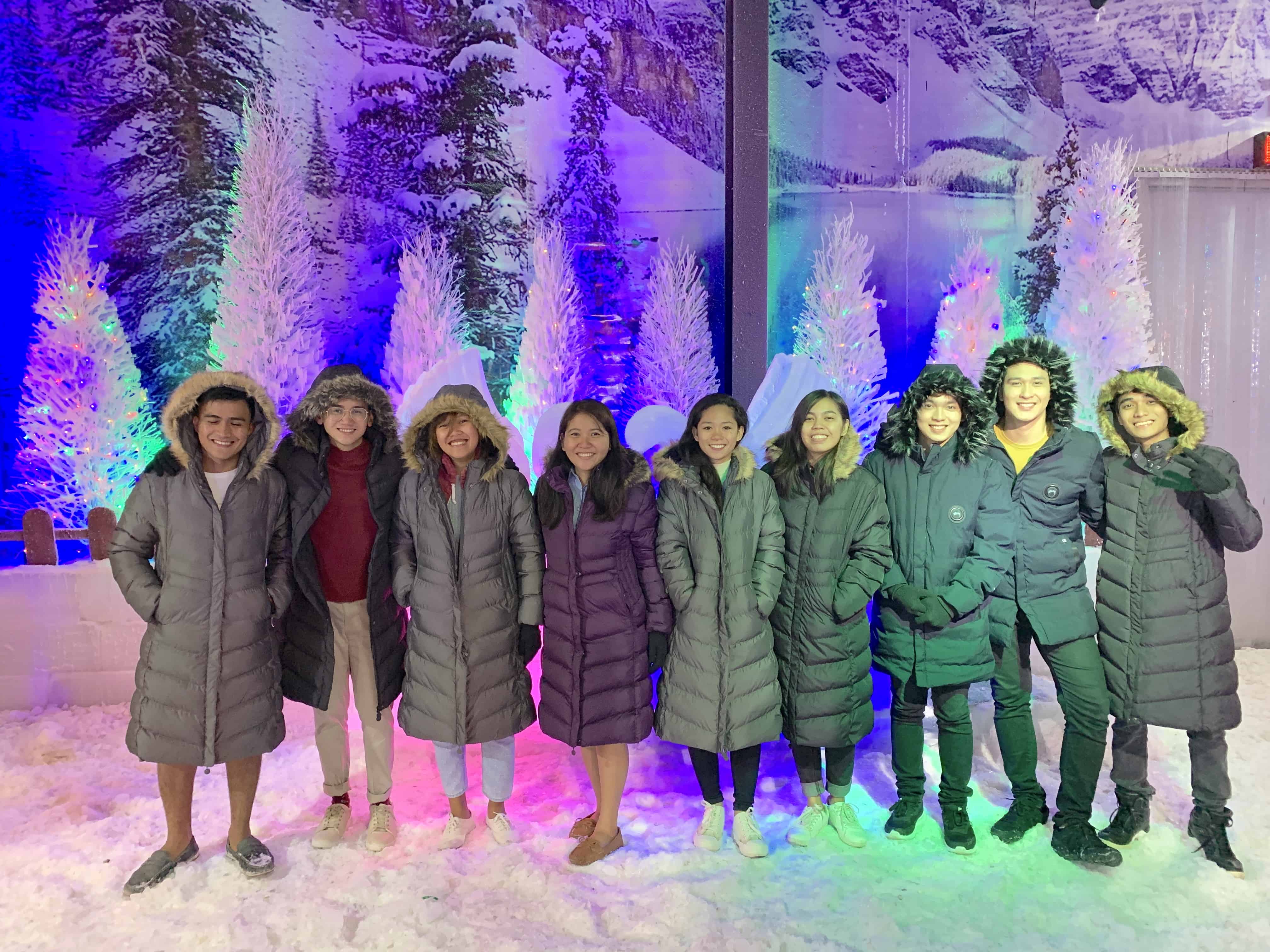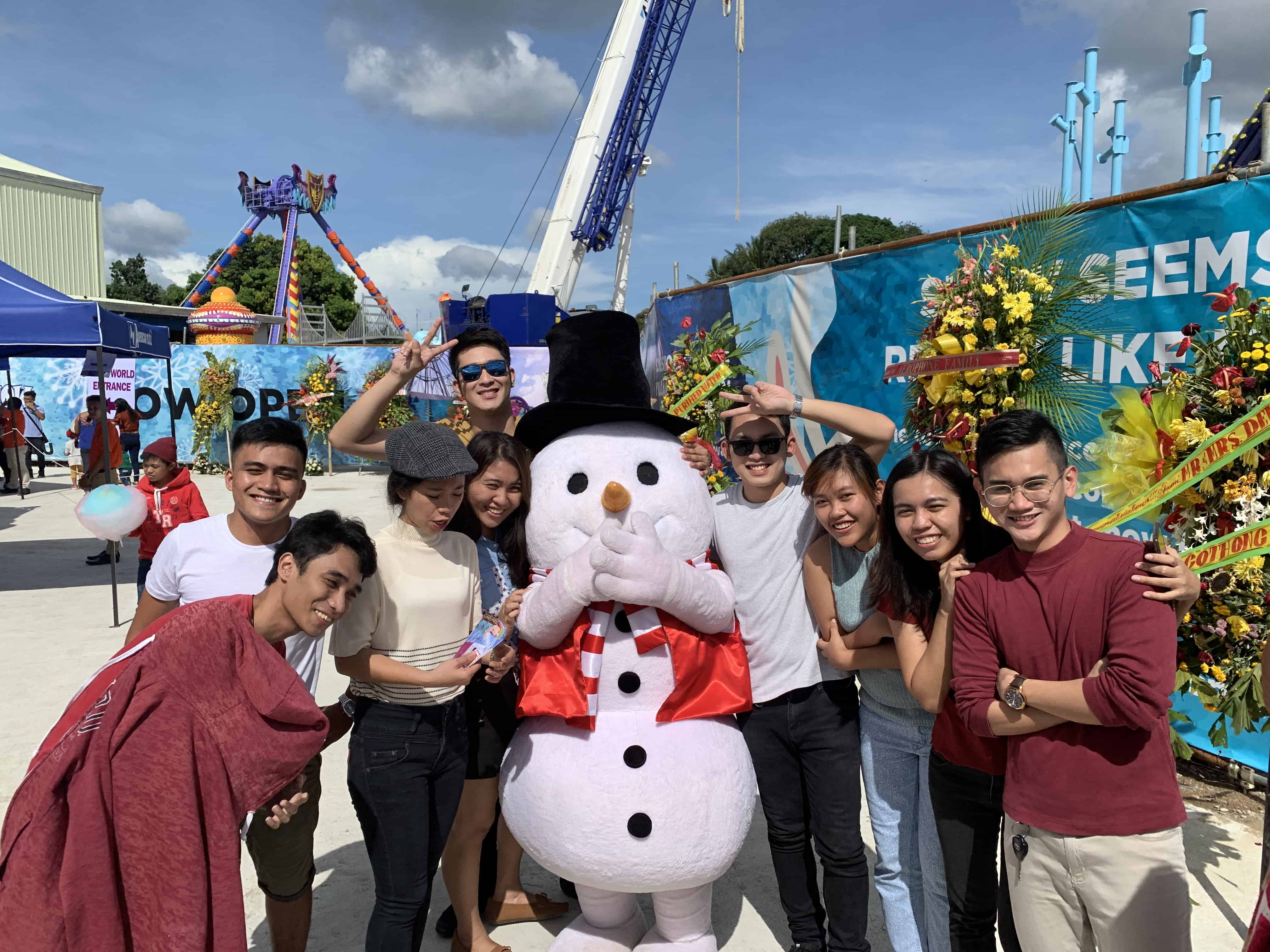 Rates & Other Information
Entrance fee: ₱350 per head (both adults and kids)
– Unlimited entry on that day
– NO time limit inside
Opening date: starting November 11, 2018
Operating hours:
– Mondays to Fridays: 1PM to 8PM
– Saturdays & Sundays: 11AM to 8PM
Friendly Reminders
Any kinds of camera, video camera and mobile phone as camera are NOT allowed to use inside Snow World. There are in-house photographers who can take your photos for ₱200 per printed photo (with soft copy or online access at online-mypictures.com.ph.
Not for the guests who has hypertension, asthma, pneumonia, cold, fever & flu, heart problem, previous operations in the bones (minor and major), with Claustrophobia and pregnant women.
Wearing of sandals, slippers, and/or high heels are NOT allowed inside Snow World. However shoe rental is available.
Only children of 3 years old and above are allowed to enter Snow World.
Guests who are 4 feet tall and above only, are allowed to do the ice slide. Below 4 feet must be accompanied by parents or guardians.
Contact information
How to get there?
Exact location: Snow World Cebu is located inside Belmont One's Anjo World Theme Park in Cebu South Road, Upper Calajoan, Minglanilla, Southern Cebu — only 1-1.5 hours away from Cebu City and 15-30 minutes from Starmall near SRP.
BY JEEPNEY:
– From CIT University or Punta Princesa or Bulacao/Pardo, ride any jeepney (usually 43/44) going to Minglanilla / Naga.
– From SM City Cebu, ride any jeepney (usually 10H) bound for Bulacao or Pardo. From there, ride another jeepney (43/44) going to Minglanilla / Naga.
– Or from Ayala Center Cebu, ride a 12L jeepney going to Punta Princesa.
…then inform the driver to drop you off at Anjo World Theme Park or at Petron Gas Station in Calajoan.
BY BUS: You can also ride any bus or mini bus going south from the South Bus Terminal. Make sure to inform the driver or konduktor ahead that you're dropping off at Petron Gas Station in Calajoan, Minglanilla.
BY CAR/GRAB/TAXI: Navigate with Waze or Google Maps, and set your destination to "Belmont One" in Minglanilla.