With the weather like this, we need all the vitamins we can get. It doesn't have to be expensive, and it can be bigger than usual.
Juice Boost, the fast-rising refreshments kiosk in the country, aims to promote healthy living and boosting one's wellness by offering freshly-pressed juices, especially lemonade, cucumber and green tea. Stay healthy and hydrated with Juice Boost's large-sized (1-Liter) healthy drink for only 45 pesos!
Currently, Juice Boost offers three (3) best-tasting flavors: the Cucumber & Lime, the Citrus Fusion, and the best-selling JuiceBoost Original Lemon Iced Tea.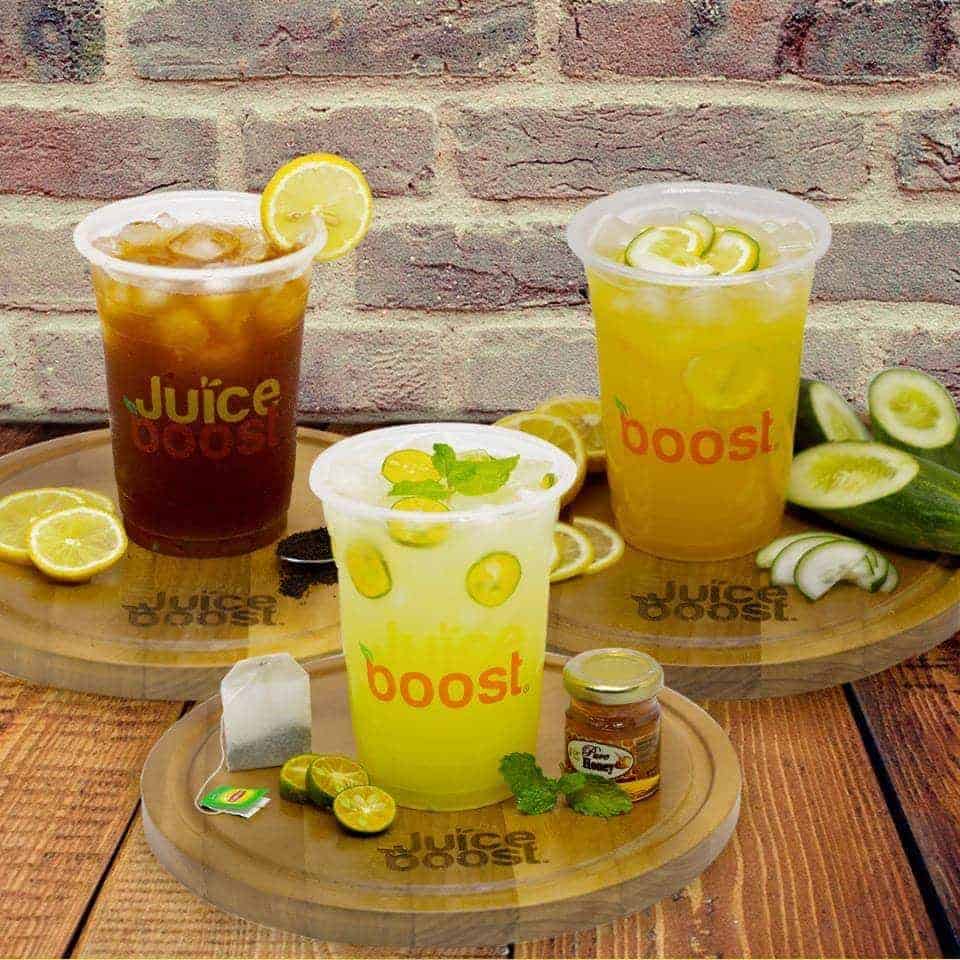 I have actually tried Juice Boost's healthy drinks. My personal favorite is the Original Lemon Iced Tea (no doubt it's the best seller). Not only it quenched my thirst, I honestly felt more energized and alert few minutes after. The drink gave me an energy boost for the day.
I got a little curious and researched more about Juice Boost, and I was surprised it really is a healthy drink and promotes several health benefits. You would definitely get more than what you pay for!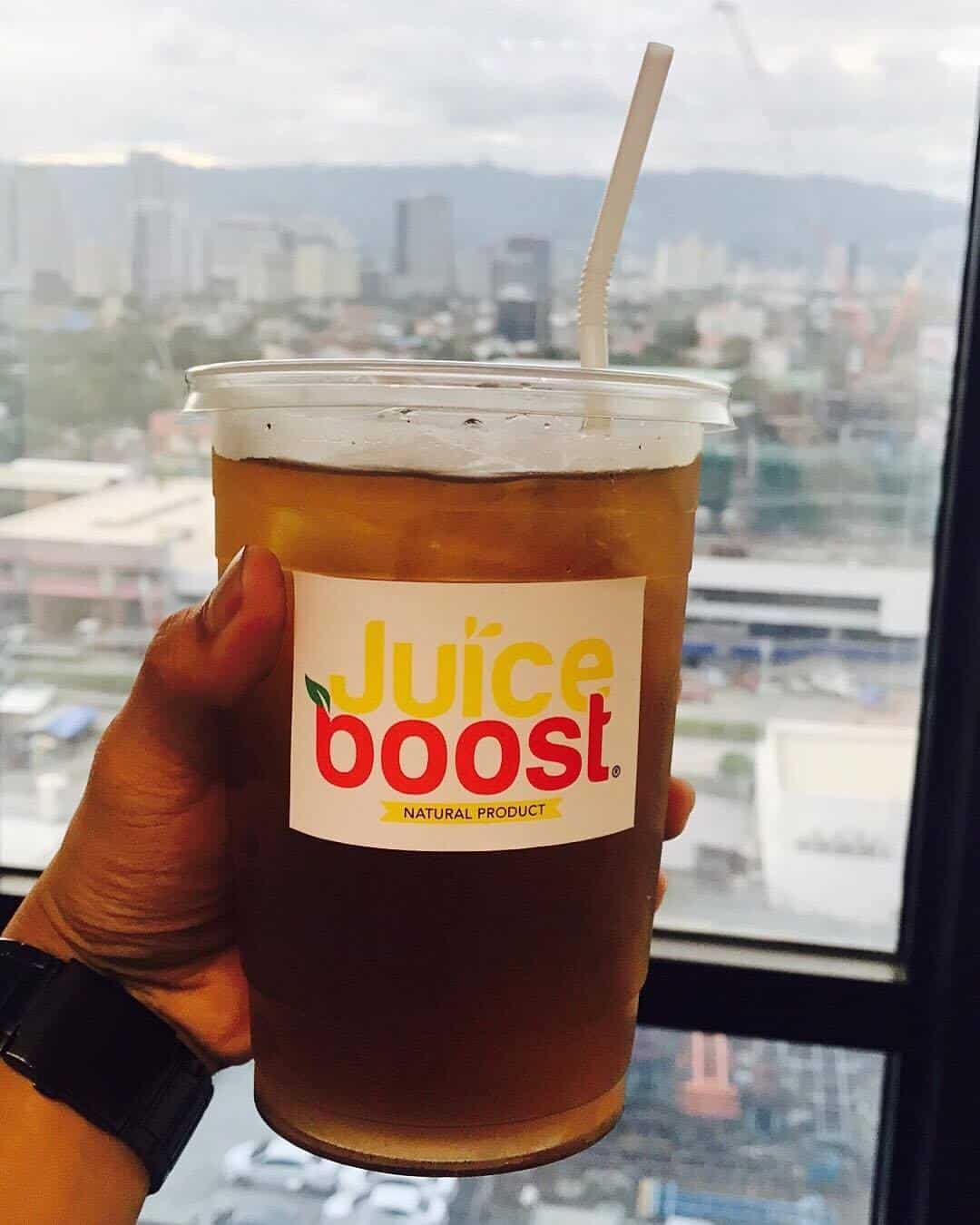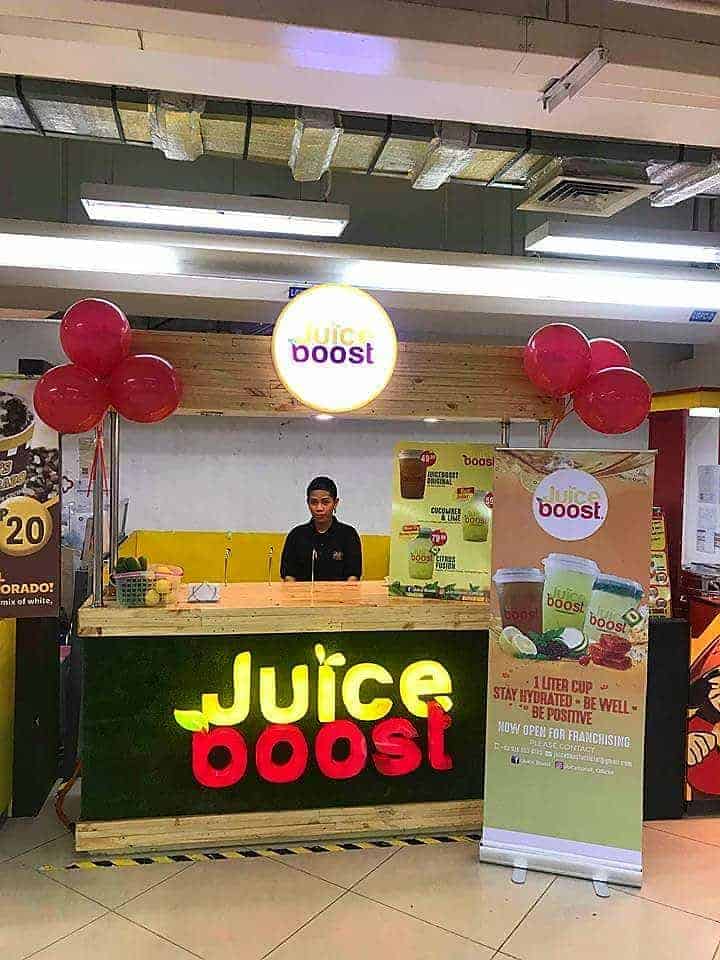 One of the most successful franchises for refreshments, Juice Boost is now serving in more than 10 branches nationwide with 7 stores scattered around Cebu.
Cebu Branches
APM Centrale Mall (across SM City Cebu)
SM City Consolacion
Talamban Times Square
ACT College (across Emall)
Gaisano Country Mall
Prince Warehouse Club Mandaue
Colonnade Mall Cebu
Prince Warehouse Bulacao
Pacific Mall Mandaue
E-Mall Cebu (soon to open)
JCentre Mall (soon to open)
Outside Cebu
168 Shopping Mall Manila
SM Bacolod
Starmall Edsa Shaw
168 Shopping Mall Manila 2nd Branch
Zamboanga Peninsula (Soon to open)
Cagayan De Oro (Soon to open)
Contact information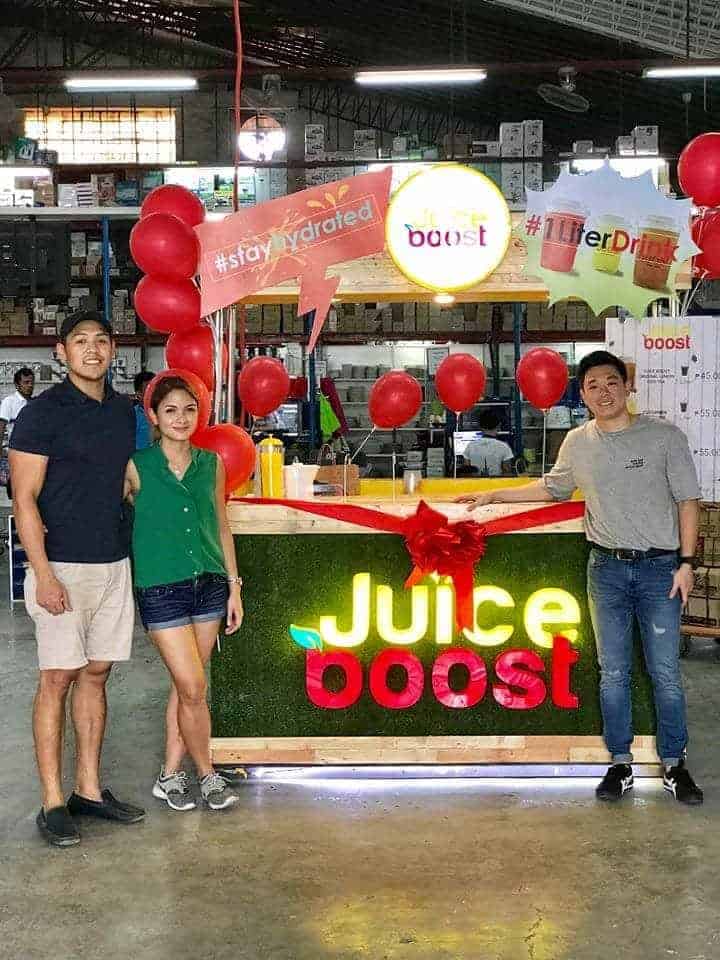 Franchising Juice Boost
Email address: [email protected]
Contact number: 0921-920-9488
Address: APM Centrale, 3rd Floor Tradehero Office, A. Soriano Jr. Ave., North Reclamation Area, Cebu City